Published on 12/11/15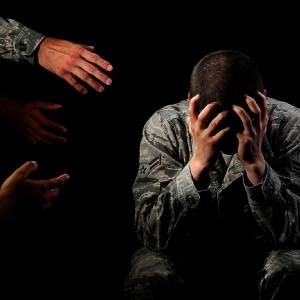 Tricia Kelleher, Principal at the Stephen Perse Foundation, looks at the government's agenda to drive up standards and ask, at what cost to young people's well-being?
Just imagine if the government's "driving up standards" agenda was about encouraging the well-being of students and teachers. How would that look?
Focussing on the students, the school would prioritise their mental health. The most important question facing the teachers each day is whether each of their students were emotionally in a good place. If this were the case, the school would be confident that the young people, whom they are charged to educate, would make good academic progress. Supported by a robust support team including school counsellors and nurses with ready access to expertise externally, the teaching staff would be well-placed to recommend interventions where appropriate. Time would be made available for mindfulness coaching, encouraging students and teachers to let go the stresses of the everyday.
Unfortunately, the well-being of students and teachers appears to me to be quite far down the government's agenda for schools. Whilst students are exhorted to pass ever harder tests throughout their school life, teachers have become the whipping boy for every social ill, tasked with remedying the problems of everyday life, and, of course, ensuring students achieve ever higher "standards". Education should be a joy – no longer. Education today appears to me to be about a morbid focus on qualifications and chasing ever higher places in the PISA league tables.
Ironically our school has been visited by representatives from the Singaporean government, the much vaunted country in PISA for Mathematics, who are eager to learn about how academic success can be combined with an enriched school curriculum where creativity and digital learning are flourishing. So whilst Singapore is looking to learn from us, our government is looking to the east to "drive up standards". Singapore understands that there is more to life than attainment; our government is motoring up this particular "cul de sac" with eyes firmly on the prize. PISA success. And to hell with an education which encourages critical thinking, creativity and well-being.
The direction of travel for education is about testing, testing, testing – a constant "weighing of the pig". What about the learning? As the leader of a school which offers an education which is globally minded, I think the approach to education in this country is a disgrace. The government is letting down a generation of young people, sacrificed on the altar of standards.
My jaundiced view appears to be supported by the Global Teacher Prize winner, Nancie Attwell, an American who, in a recent visit to London, expressed her concerns about a comparable approach to education in America. The "world's best teacher" says that a culture of excessive testing can damage standards and "decimate morale" among teachers. And I think she is right. I urge the policy makers in education to think again about what learning is for. If it is only about testing, then we have missed the point. As teenage mental health becomes a genuine cause for concern, shame on us if we neglect the core duty of education – to encourage a child to be the extraordinary person they can be. Not just a set of data in a league table.
If we go back to first principles, an icon of our age, Nelson Mandela, summed up what education should be about:
"Education is the most powerful weapon which you can use to change the world."
If only…