Published on 14/12/17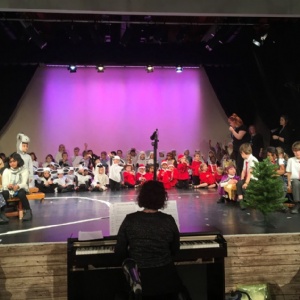 Celebrating the wonderful Nativity plays performed by both Dame Bradbury's Early Years and the City and Madingley Pre-Preps this festive season.
Pre-Prep
On the morning of Friday 8th December all the Madingley and City Pre-prep children arrived at the doors of the Senior School. With their costumes packed and looking forward to their picnic lunch the children were eagerly anticipating the day ahead.
A morning of rehearsals and the performance in the afternoon the children were fully immersed in the festive season, this was particularly noticeable after their outdoor playtime when our Reception Santa's had pink noses and cheeks from the freezing temperatures.
The Senior School staff and students were delighted to have shepherds, stars, mice and a donkey join them for the day and the children were accompanied by lots of 'ooos and aahs' as they walked around the building.
In the afternoon we welcomed our Pre-Prep parents and the children sung with great enthusiasm, telling the story of a school caretaker making baubles to decorate her school. My thanks to our Year 2 children for their confidence in leading the performance and to our Year 2 teachers for their careful planning and organising. One student recounts their nativity experience:
"The Nativity rehearsals are fun because you get the chance to practice how to say your lines clearly in front of the whole school and parents. You get to look at your lines each day and read them out loud in a big voice. I have learnt how to get confident and learn my lines so that the parents can hear them properly in the performance."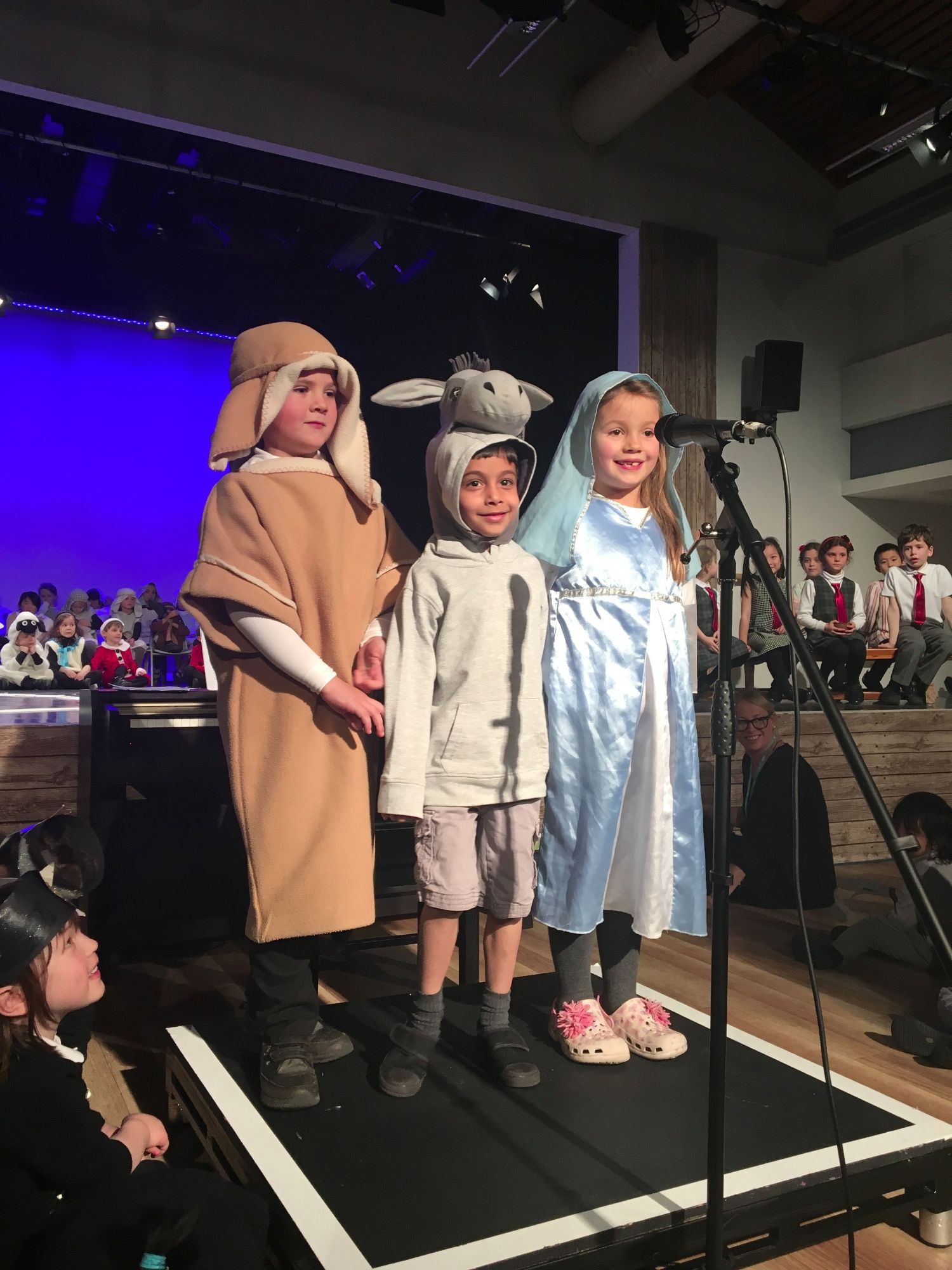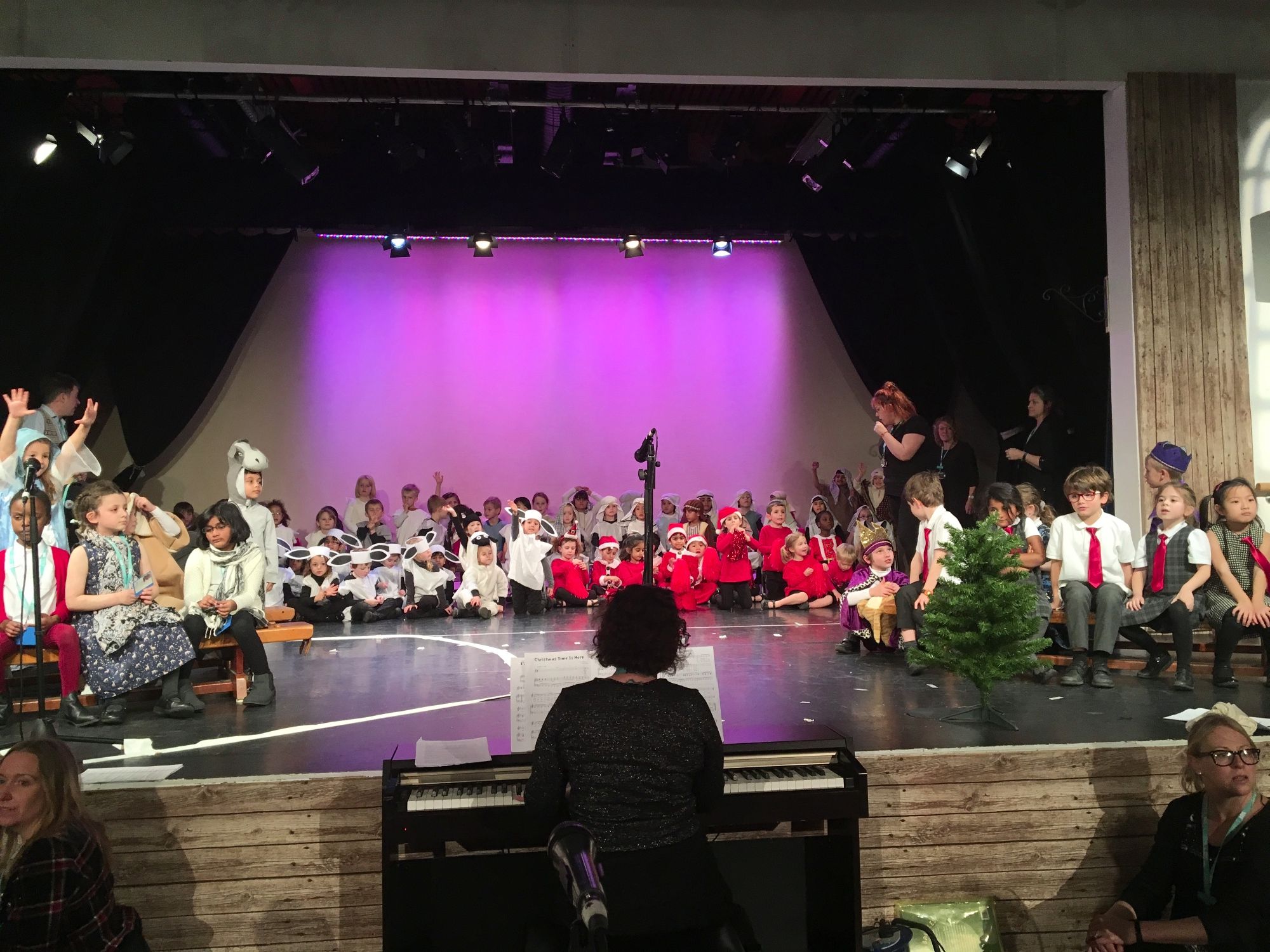 Dame B's
The Early Years at Dame Bradbury's delivered an amazing performance for this year's nativity 'A Miracle In Town'. They confidently retold each part of the Christmas story knowing that everyone in the audience wanted to hear them deliver their lines clearly and audibly. With a clip-clopping grey donkey, magnificent star gazing kings and their trusted camels of 'such a good design and have a hump so fine', the scene was set. The shepherds with their sheep on the hillside and of course Mary and Joseph in the stable surrounded by donkeys, cows, chickens. The animals were brilliantly played by our youngest Kindergarten children, some who are not yet three years old. Angels shone and everyone enjoyed hearing about the razzle and dazzle, flashing and splashing, gleaming and streaming of light in the sky over the stable where Baby Jesus was born.
The whole cast sang beautifully throughout and shared with us all the miracle that Christians believe came to Bethlehem all those years ago. And as we were reminded at the end…..that really is why we celebrate Christmas!