Published on 18/10/17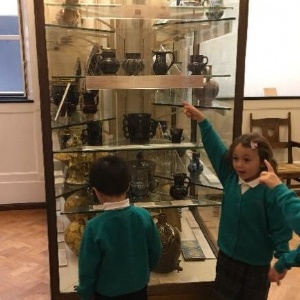 In Week 5, City and Madingley Reception went on an adventure into art!
They visited Fitzwilliam Museum and were lead on an adventure surrounding the well-known story by Judith Kerr, 'The Tiger who Came to Tea'.
They listened to the story and looked for the characters and pottery from the story in the Museum's Ceramic, Glass and Enamels Collection. After being inspired by the ornaments, the children made their own ornamental paper plates.
On the way out they also got a chance to look at real armour!