Published on 28/02/18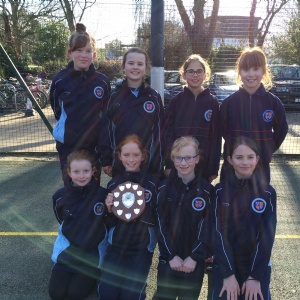 Dame B's Netball U10 team beat tough competition to win the Stephen Perse Foundation invitational Netball tournament.
On Tuesday 27th March Dame B's travelled to Latham Road to participate in the Stephen Perse Foundation U10 Invitational Netball tournament.
The team played SPF Junior school A team in their first game and found themselves 2-0 down at half time. A greatly improved second half performance saw the girls claim an exciting 2-2 draw. Their second match was against SPF Junior School B team and they ran out comfortable winners 5-1.
Their final match was against Perse Prep and Dame B's played some of their best Netball of the season winning 4-1. This result meant Dame B's had won the tournament by goal difference having finished level on points with SPF Junior School A team. The girls should all be proud of their efforts on what was a great afternoon of Netball!