PFA Notices
Christmas Puddings!
The Stephen Perse Foundation PFA are selling Christmas puddings again this year, now available to order through Wisepay, featuring the winning pupil design: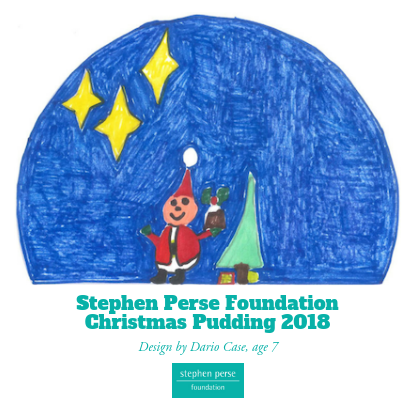 The number of puddings available is limited, so place your order as soon as possible! Final order date is 23 November (if not sold out before). The pudding will be delivered to the school you select on your order.
The PFA are selling puddings to help fund activities, events and equipment for SPF pupils. The team have had to move 'Christmas pudding mountains' to bring you these this year as they have taken on a new Chair and team as well as setting up new systems and suppliers.
Please support the PFA by ordering a delicious plum or chocolate pudding this year (or maybe even both?) - please order yours via Wisepay tickets and events (full ingredients listed on the order page)!
Please go to Wisepay, tickets and events to order.
Spending PFA funds
The PFA are working with the School Councils across the Foundation to set up a process for pupils to nominate a project for PFA funds to be spent. More details will follow on Classlist.
PFA Christmas Fair
***Save the date***
The PFA Christmas Fair will be on Saturday 1 December. Please make a note in your diary to come and support this popular event. More details will be published on Classlist.
Volunteering for the Christmas Fair will be coordinated via Classlist (you can also email pfa@stephenperse.com for further details).
Classlist
Please remember to accept the Classlist invitation that was sent by email at the start of term, in order to stay up to date with parent and PFA communications, events and notices. Classlist is also a great way to stay connected to other parents in your child's year group or class, and ask questions to other parents, as it's GDPR compliant.