PFA Notices
Mediterranean Movie Night at SPF Senior School - 28 June starting at 6pm
Don't forget to get your tickets for this year's PFA summer event: Mediterranean Movie Night at the Senior School on Friday 28 June starting at 6pm. This event is geared towards all ages, it includes food and movies and there will be a cash bar onsite as well. Older kids can attend with or without their parents. Get your tickets and come along for an evening of film, food and fun!
The deadline for purchasing combo tickets is Friday 21 June. Movie only tickets will be available until Friday 28 June.
All the details can be found on WisePay: https://www.wisepay.co.uk/store/generic/template.asp?mID=344867&act=nav.
Tickets must be purchased in advance!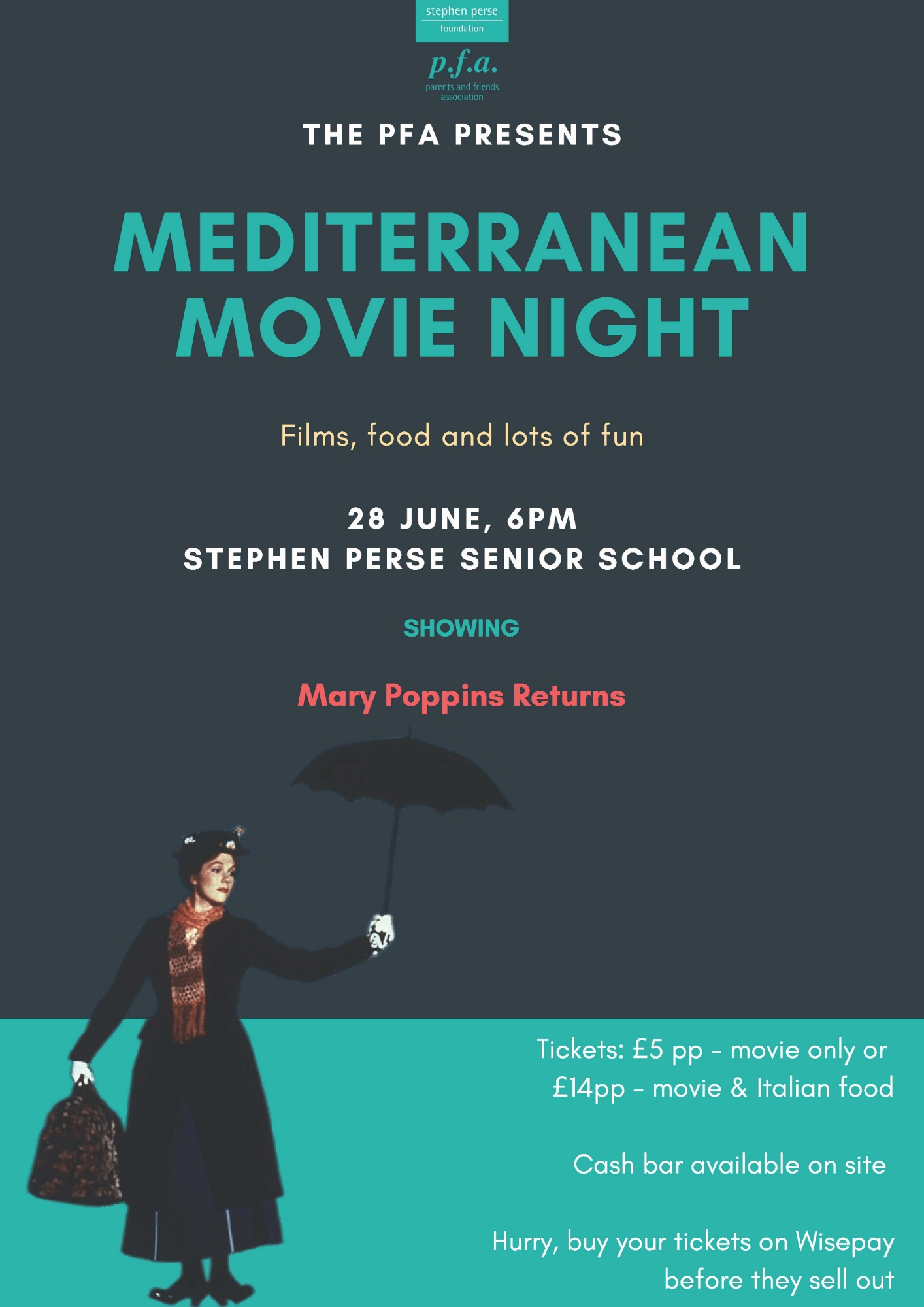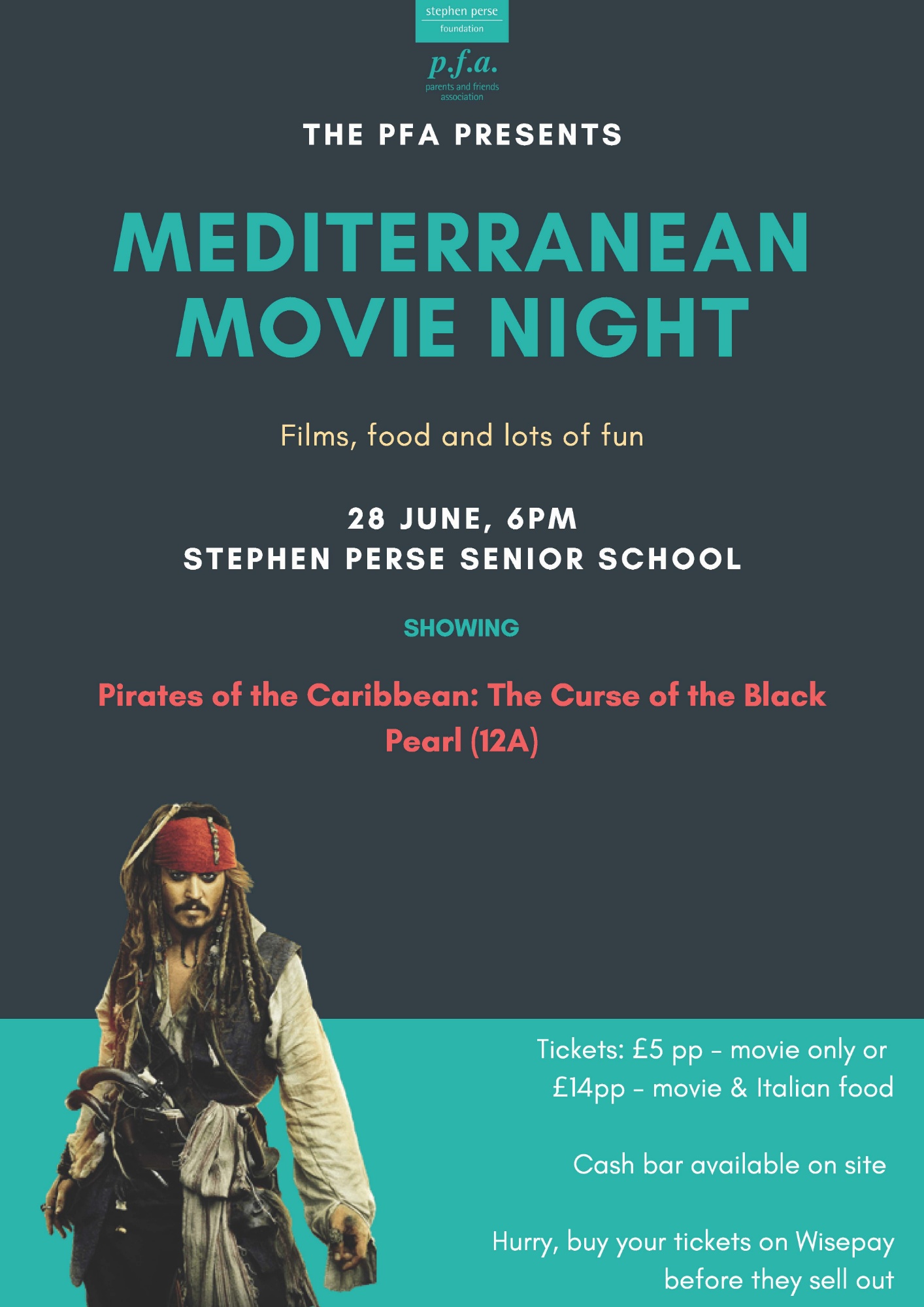 Second-hand uniform sale at the Senior School - 3 July starting at 3.15pm
The PFA is responding to the request from parents to run another second-hand uniform sale but we need donations to make it a success. Please drop off donations at the Senior School Reception (Union Road).
The Second-hand uniform sale will be held on Wednesday 3 July from 3.15pm to 4.30pm in the Senior School Activity Space (Union Road entrance).
We need school uniforms that are in good condition from Pre-Prep, Junior and Senior Schools. School uniforms include summer and winter, school sports uniforms, sports bag, school coats (please no frayed, torn, holes or stained items). Last day for drop off is Friday 28 June.
If you would like to volunteer, please fill out the Doodle Poll with your first and last name and you will be contacted with details to help sort and/or sell.
PFA Scavenger Hunt! Loose play equipment for the Pre-Prep and Junior School playgrounds
As part of the PFA Funding Project, the Pre-Prep and Junior School Council presented a video clip at the last PFA committee meeting with their ideas of projects that available funds could be spent on - the winning idea being 'Loose Play Equipment' for the playgrounds.
Calling all parents and students on a scavenger hunt! The school has provided the following list of items, for delivery to school in September: https://drive.google.com/open?id=0B0mo9-n_Kaq0Zy1MMUpiSTBjdnYtRkxOTW5YVmJNbGpyZVVz
Please note that the Senior School student forum have discussed their bid for the PFA Funding Project and a proposal is expected from them by the end of term.
Get in touch
Any questions or queries, please come and find us on ClassList or contact us by email on: stephenperse.pfa@gmail.com