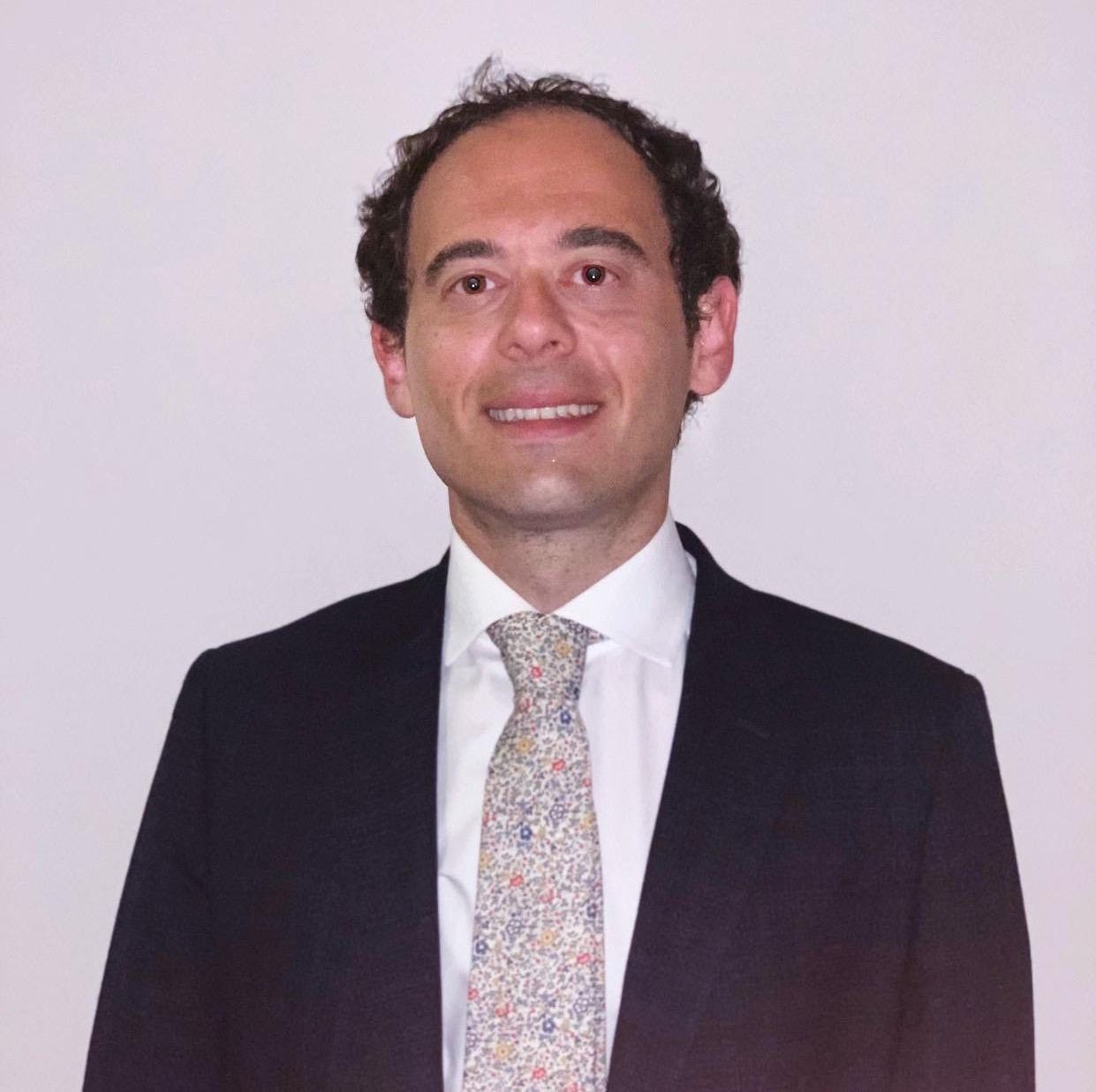 Dear parents and guardians,
At this time of year, I am reminded of the opening lines of a poem by Thomas Hood (1799-1845):
No sun - no moon!
No morn - no noon -
No dawn - no dusk - no proper time of day
November!
Though the days may be growing colder and shorter - as Hood's wintery dirge reminds us - life at the Sixth Form is as buoyant and busy as ever!
I would like to start by thanking staff for accompanying our students over half term on the Classics trip to Greece. Starting out in Athens before travelling to Delphi and Mycenae, our students had the opportunity to visit a host of world famous sites including the Theatre of Dionysus and the Parthenon. The trip was a fantastic opportunity for our students to immerse themselves in the history of Ancient Greece and the art and culture of the times. For a fuller account of the event, please take a moment to read Constantine Tasiouslas's excellent write-up here.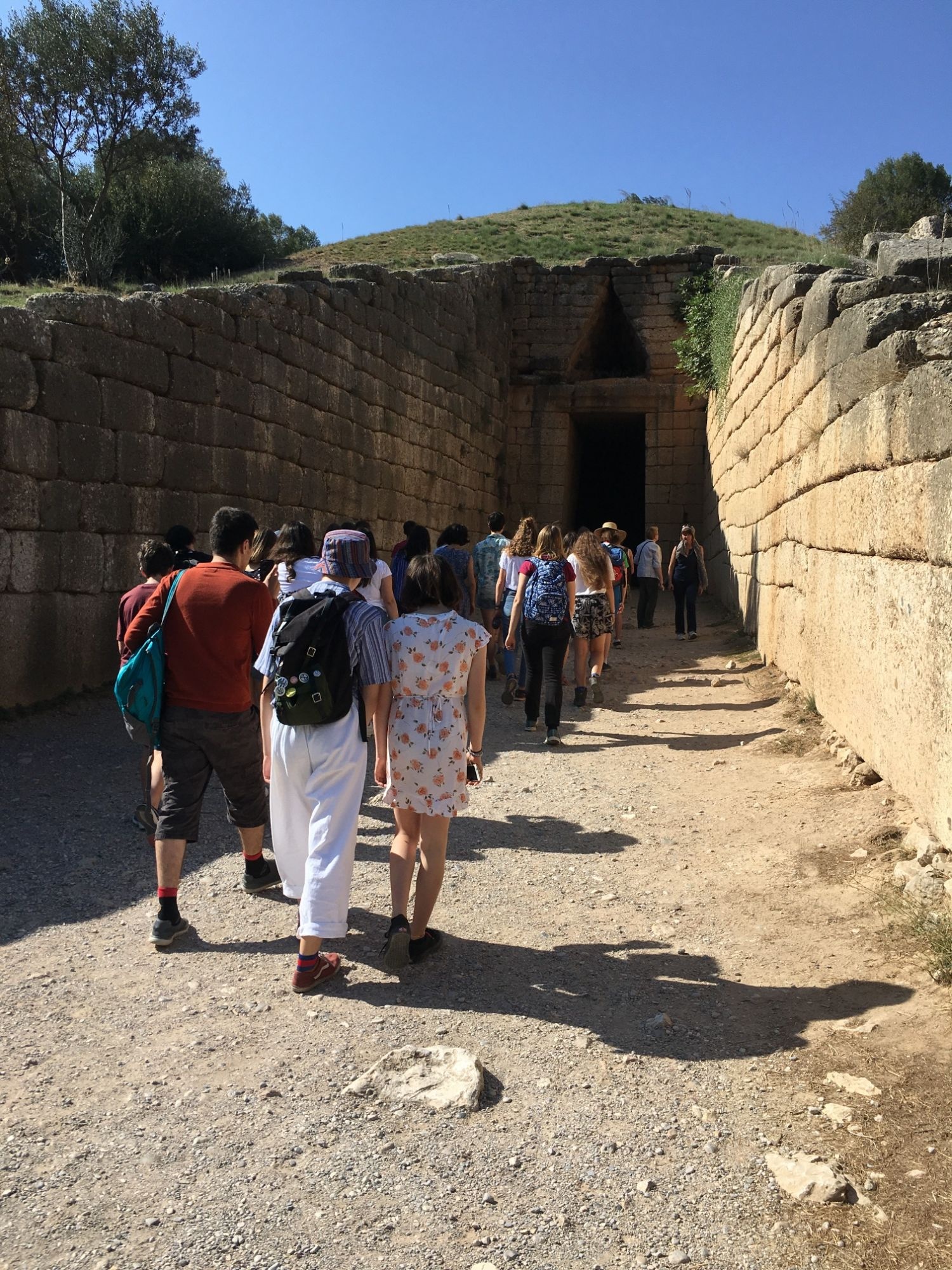 Sticking with the theme of Ancient Greece, I am delighted to announce that tickets for this term's production of Electra, adapted by Nick Payne, are now on sale. Please see the notices section for further information and booking details.
As well these exciting developments in classics and drama, our art department has been equally busy. Elizabeth B (Year 13), together with members of the art department, recently attended a talk given by Julian Cooper and Tristan Simmonds at Magdalene College about the art of mounting an exhibition of work by artist Anthony Gormley at the Royal Academy of Arts. The event was organised by Cambridge Architectural Research Group, of which Julian Cooper is a director. He also works as a structural engineer for the Royal Academy, and he gave an interesting fact filled talk about the structural challenges of mounting such a huge exhibition in a listed building.
On Friday 8 November, our Year 12 A Level and IB students visited the Welcome Human Genome Campus, home of the Protein Data Bank (Europe) as part of the European Bioinformatics Institute (EMBL-EBI) to launch their Art & Science project. In its fourth year, the project aims to inform students about visualisation in science and the links between scientific and artistic inquiry. For more information visit www.ebi.ac.uk/pdbe/pdb-art.
On Wednesday 13 November, our Year 12 biologists will be visiting the art exhibition hosted at the MRC Laboratory of Molecular Biology in Cambridge. As part of the exhibition, students from local schools involved in the project were able to visit the MRC-LMB buildings to see the artwork and the location of some of the most cutting-edge structural biology research. They toured the labs and got to meet some of the scientists working there.
On a more competitive note, several students recently took part in the "Routes into Languages East" Mother Tongue Competition Celebration Event at the Murray Edwards College as part of the Cambridge Festival of Ideas. Stephen Perse had seven shortlisted candidates and three competition winners who all received certificates and whose poems were all published in this year's "Mother Tongue" book. Congratulations to all our shortlisted candidates and to our winning sixth form entrant, Mila R. This is a competition run every year by Sarah Schechter (Cambridge University linguist) for students writing in their home languages. Both independent and state schools in the East and South East of England took part. A true celebration of multilingualism!
Back at the sixth form, our guidance team have been working hard to help Year 12 and Year 13 students prepare for university and life beyond Stephen Perse. Whilst our Year 12 students settle in to term, our guidance programme ensures that their long term university or career goals are continually reflected on through assemblies, tutorial activities and workshops. Most recently there was a focus on 'competencies' and a workshop on using the careers and destinations platform Unifrog. This was tied to our tutorial focus on using clubs, societies and extracurricular activities to help support the competencies portfolio now required for career and university applications.
Meanwhile our Year 13 students have been busy completing the final stages of their UCAS application process. In addition to ongoing support from their tutors all our current applicants met with their guidance coordinator at the start of term and meet again this half term to support their applications. Following preparations for university aptitude tests, our attention now turns to interviews. Preparations started with a replica evening of Mock Multiple Mini Interviews for the medics, vets and dentists on Monday 4 November and standard interview practice for the competitive universities that interviews starts at the end of November.
Following the success of the first public International Universities Fair back in September, the sixth form ran a second event on 14 November. This time working with Study Options who support UK students interested in going to university in Australia and New Zealand. Thank you to Dr Woodward for organising this exciting event.
Thank you also to Dr Rahman for organising the Sixth Form Parents' Study Skills Seminar, which took place at the sixth form on Tuesday 5 November. Around forty parents attended the seminar, presented by Elevate Education. The seminar was aimed at developing a partnership between the sixth form and the parents, and enabling a catalyst for positive behavioural change in students. The seminar covered a range of topics from the different types of work students should prioritise across the year to working effectively with technology.
It certainly promises to be an action packed November.
No proper time of day, Mr Hood? I beg to differ.
Spencer Pinkus
Head of Stephen Perse Sixth Form