For us, excellence in teaching always comes first and we only use digital tools where we see potential to transform learning.
From collaborating across subjects in new, innovative ways to enhancing how we extend and support our learners – we are using technology to unlock exciting new ways to learn.
Our digital tools
Below are just a few examples of how we use technology to enhance learning.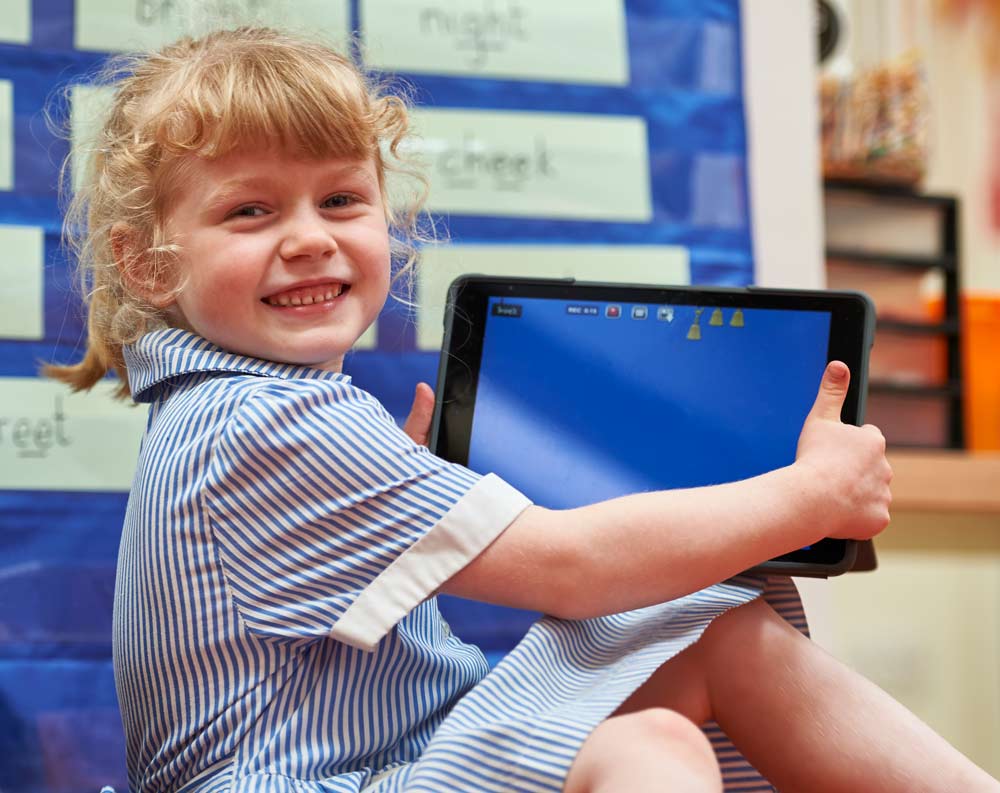 iPads, Apple TVs, Apple Pencils
iPads as virtual satchels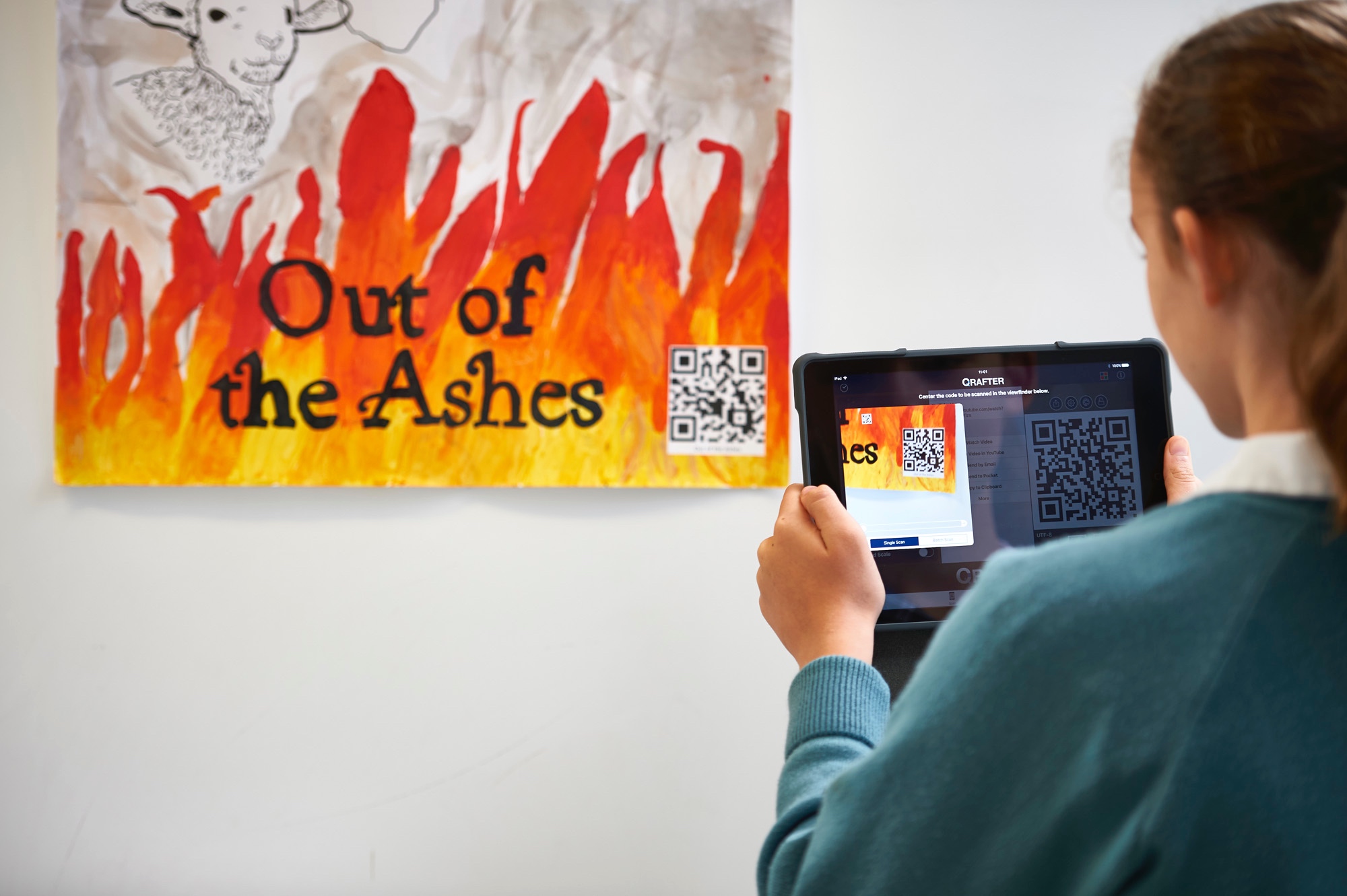 As one of the first Apple Distinguished Schools in the UK, we introduced iPads for all learners in Rosedale House and Senior School in 2012, and for our Sixth Form students in 2013.
Today, our iPads have become virtual satchels providing learners with seamless access to resources and support – whenever and wherever they need it.
Apple TVs support collaborative learning
We place learners at the centre of our curriculum and Apple TVs allow our young people to share, edit and communicate during class in exciting new ways. So, instead of sitting and absorbing teacher-led material – learning is now a more collaborative, engaging process.
Apple Pencils enrich student feedback
Apple Pencils are used by teachers in Senior School and Sixth Form to annotate, expand and provide detailed feedback on student work in between lessons. Each student receives enhanced support and therefore learning extends way beyond the classroom.
Coding with BBC Microbit, Raspberry Pi, Mac/PC
Under our Director of Mathematics and Computational Thinking, we have embedded coding in our Maths curriculum – opening up opportunities to link the two areas.
Our students enjoy coding projects in STEM clubs and HackLab, where they pursue their own interests, supported by coding programs and apps.
We use a range of languages and equipment, including BBC Micro:bit at Dame Bradbury's , Raspberry Pi in Design, the Swift Playgrounds app and both Macs and PCs in Computing.
iBeacons
Using Bluetooth technology, our iBeacons push location specific content to students and staff.
So, in the library students can access book reviews and take out titles using their iPad, or in Biology they can listen to a skeleton song connected to our skeleton model.
Apps
Across Stephen Perse, we use a variety of apps to enhance learning. We maintain a safe and focused digital environment through our 'whitelist'.
Only whitelisted apps are accessible for students to download. Students (and staff) can suggest new apps to be approved and added, so we continually shape and evolve our digital learning environment.
Here are just a few examples of apps we use:
iMovie

iMovie is a great way make news broadcasts, documentaries and many more in order to put an amazing twist on school projects. The collaborative working means that you can talk over videos and pictures you have put together, creating fun debate with classmates.

Keynote

This app is very similar to PowerPoint, it enables you to create a presentation which captures people's attention in order to make sure that you impress your teachers. This is achieved by different slide designs and fonts with vibrant colours.

Garageband

This app is great for helping students to get to grips with composing and to unleash their creativity. On garage band you can use a wide variety of instruments e.g. guitar, bass, drums, piano, violin, cello e.t.c.

They are very easy to use as you can play an instrument with just a touch of the screen! Plus you can create jam sessions allowing students to collaborate to make a piece of music together.

iStudiez

This app replaces a traditional student planner by allowing them to digitally record their lesson timetable, relevant teachers and also enter details of homework assignments. A handy deadline function means that you also won't forget to complete the assignments!

Morfo 3D Face Booth

Morfo booth allows you to animate any photo of a person facing forward, then you can make these animations talk in a variety of pitches, change their expressions to make them happy or sad, and even dress them up! This make it a perfect way to bring historical figures to life within the classroom.

Mindmap

Mindmap is a superb tool that allows you to collect your thoughts, take notes or even map out an interpretation of a literary text. Most importantly, because it is digital, you can easily move content around and create new links between the entries, which far more effective than having to start all over again on a paper version.
Dynamic learning environment
Our digital tools are part of a wider dynamic learning environment which allows us to take learning way beyond the classroom.