Cambridge buzzes with intellectual and commercial life and is renowned worldwide for its history, exquisite architecture and huge cultural appeal.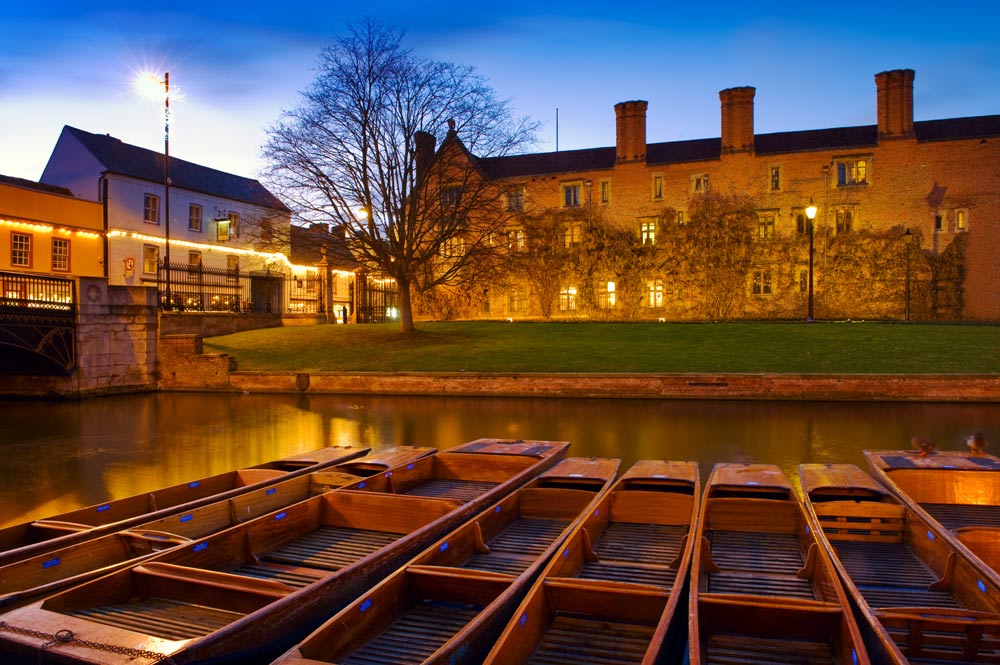 Our local community has a stable core, as well as changing group of people connected with the universities (the University of Cambridge and Anglia Ruskin) and local businesses.
Cambridge is only 50 minutes by train to London, and 30 minutes from London Stansted Airport – making it a hub of growth, which is set to continue.
One of our Junior Schools, Dame Bradbury's, is located in Saffron Walden - a delightful medieval market town, just 15 miles south of Cambridge.
Travel
In our central Cambridge sites, we can offer some staff parking on-site or at our sports field on Latham Road.
Many staff choose to cycle to work and we belong to the cycle-to-work scheme. Others use the park-and-ride services which run from all corners of the city.
At Dame Bradbury's in Saffron Walden, we have a large car park but some staff take the train to nearby Audley End or use the local bus service.
Business
We are home to some of the region's largest employers as well as many entrepreneurial start-ups. Microsoft European R&D has its HQ here, as does AstraZeneca, which includes a new global research centre at the Cambridge Biomedical Campus. Amazon have also opened a Development Centre in Cambridge which is heavily involved in the development of the Alexa. Homegrown companies such as ARM have risen to become global leaders in their field.
Property
Cambridge offers a wide range of options in terms of rental or purchase. Many staff prefer to live in the surrounding villages, or in the north and east of the city – where you usually get more space for your money.
Cultural life
From the Arts Cinema or Theatre, to the world-famous Fitzwilliam Museum and performance centres such as the Junction and the Corn Exchange – Cambridge offers plenty of things to do in your spare time. Saffron Walden offers a lively market, Audley End House and a cinema.