Forest School
Forest School is led by a Forest School Leader. This is a time of outdoor exploration in the school grounds for Kindergarten and at a local wood for Reception pupils. We travel to and from the wood in the school minibus. Forest School runs whatever the weather so it is essential that children are warm enough and layers of clothing are advised.
If you would like to volunteer to help and be part of our Forest School experience then please let us know, as parent involvement is always welcomed.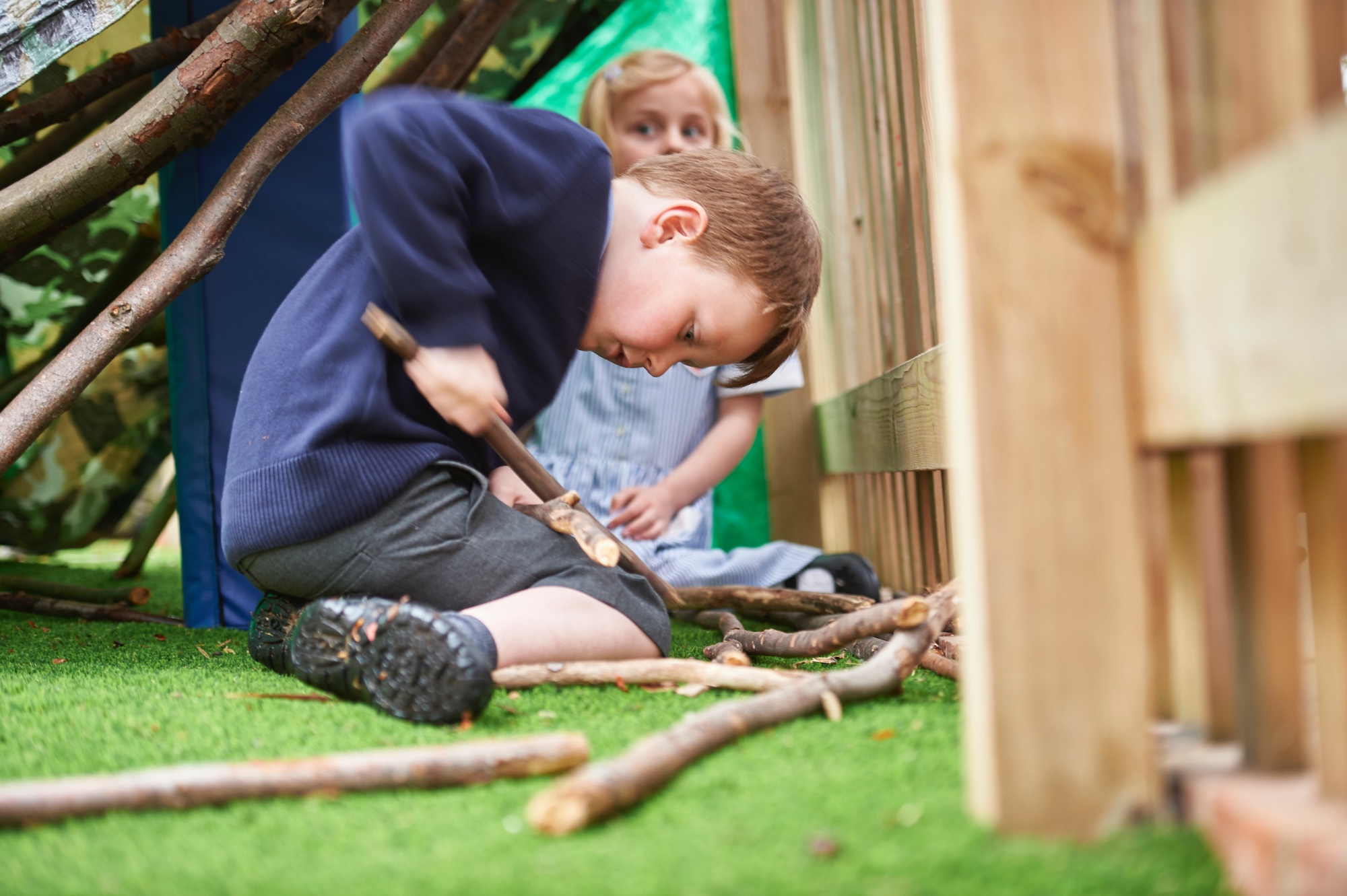 We also run a ​Forest School induction for parents at the start of each year.