In the International Baccalaureate (IB) you choose six subjects from the IB curriculum. You are also assessed on the Theory of Knowledge (ToK), complete an Extended Essay (EE) and a programme of Creativity, Activity and Service (CAS). These three, ToK, EE and CAS make up the IB Core.

Since the IB Diploma Programme was introduced in 1968, it has become a leading global qualification. Since we became an IB World School in 2007, our students have achieved world-leading results and we have twice been named Sunday Times International Baccalaureate School of the Year.
The IB offers academic breadth and depth, combined with experiential learning through CAS – which encourages independence, drive and initiative. Through Theory of Knowledge, you'll develop critical thinking skills, to connect subjects in a way that prepares you for university study.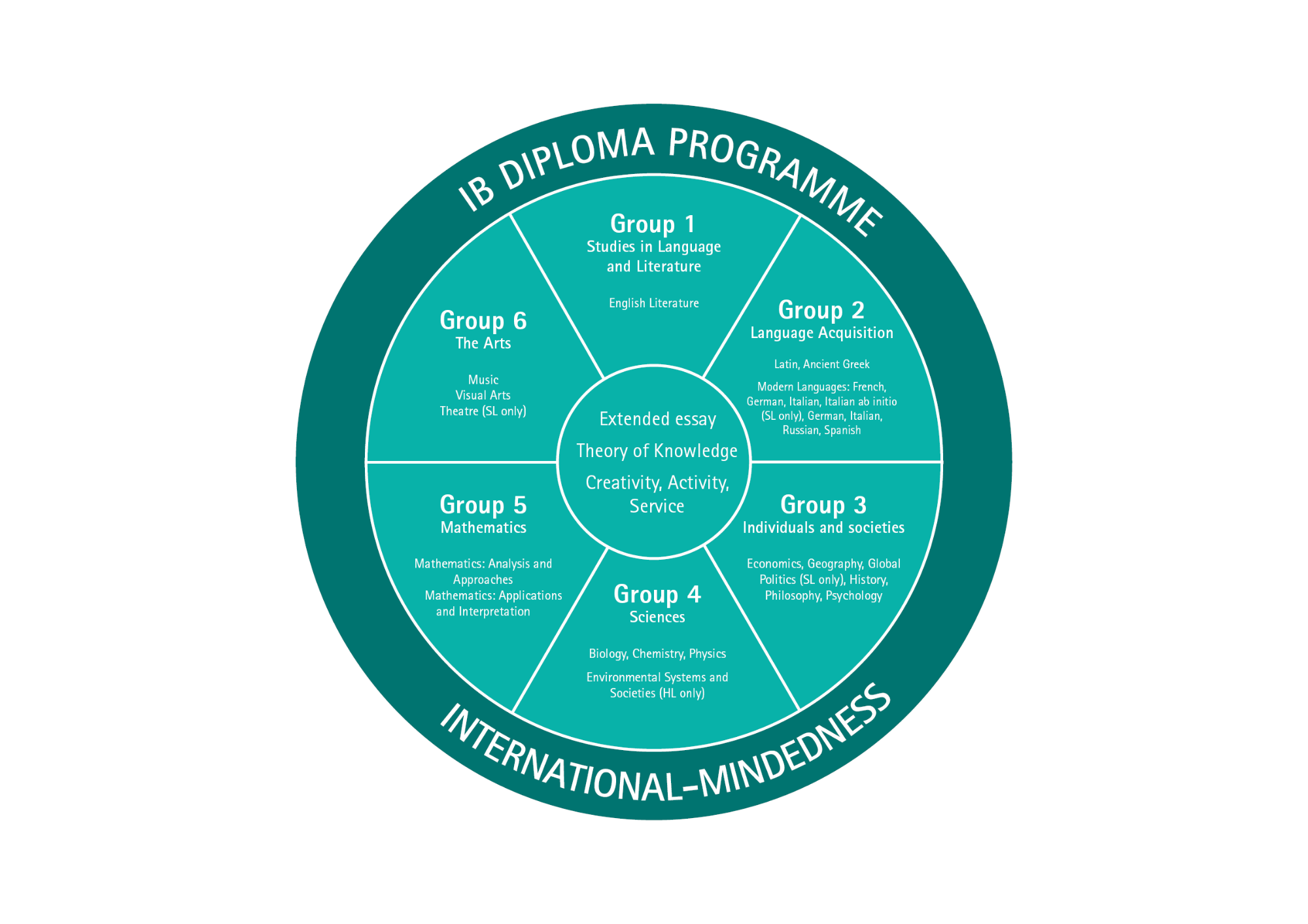 If you have any questions about studying the IB, please do contact us.
Did you know?
IB Diploma Programme (DP) students have a 57% greater likelihood of attending one of the top twenty UK universities than students who study traditional A Levels
18% of DP alumni are employed in professional, scientific and technical activities, compared to 13% of A Level students
IB students have greater post education prospects, on average earning more than their A Level counterparts