Individual Music lessons in school are provided by self-employed private teachers for the following:
| Woodwind | Strings | Brass | Keyboard/Others |
| --- | --- | --- | --- |
| Flute | Violin | French Horn | Piano |
| Oboe | Viola | Trumpet | Singing |
| Clarinet | Cello | Trombone | Guitar |
| Bassoon | Double Bass | Cornet | Harp |
| Recorder | | Tenor Horn | Percussion/Drum kit |
| Saxophone | | Euphonium | |
| | | Tuba | |
Speech lessons
Speech lessons are quite distinct from Drama classes in that students work individually or in small groups, focusing specifically on self-presentation, confident public speaking and communication techniques.
Students who take speech classes learn key skills in addition to increased self-awareness and confidence. Speech lessons are held initially in small groups of about four students; older students work in groups of two or three. Individual lessons are also available.
Timetable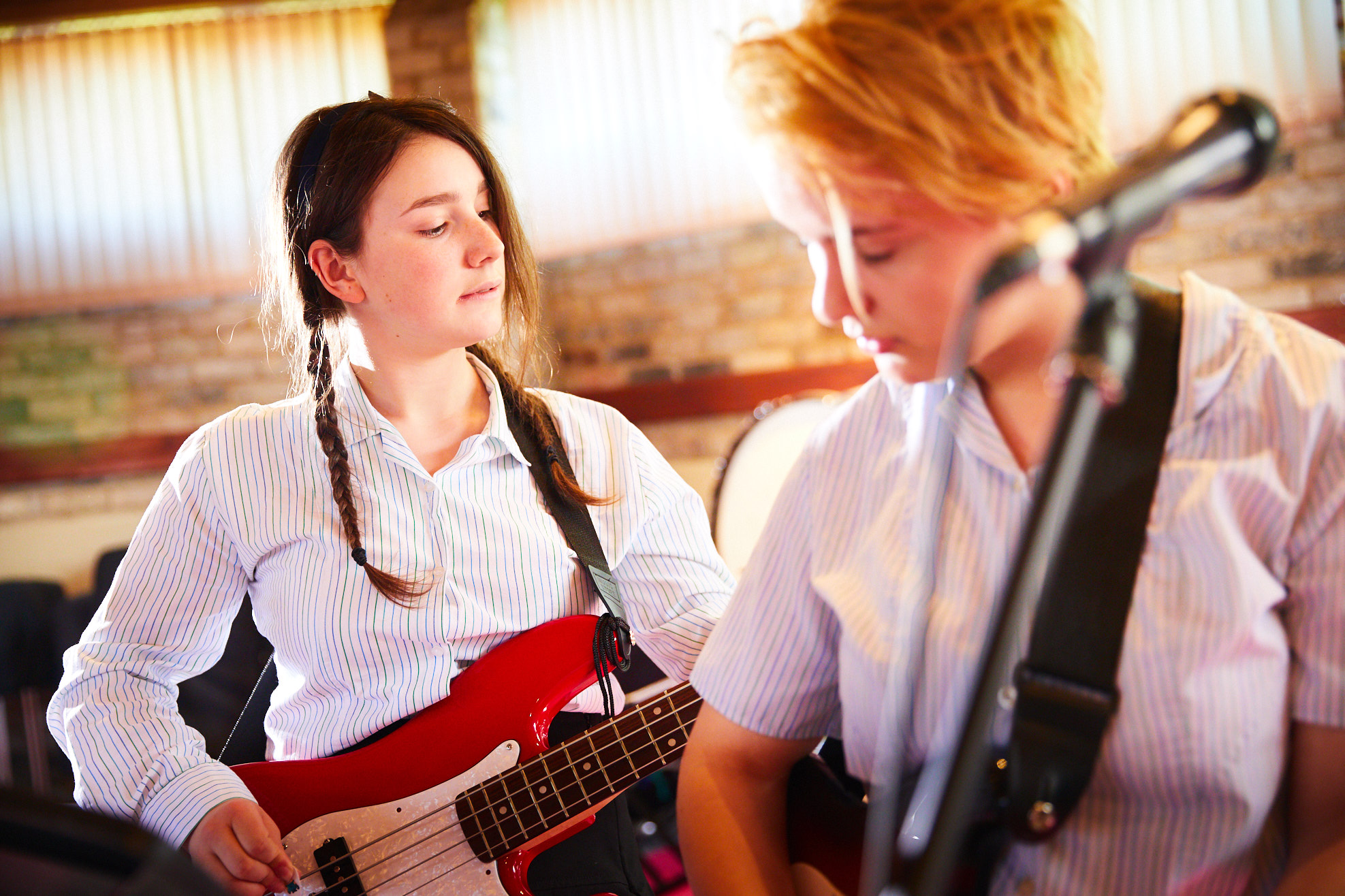 Music and speech lessons take place during the school day. The lessons rotate (i.e they are at different times each week).
Students are allowed to miss two lessons in any subject each term for music or speech lessons. (For students learning two instruments, please note that it is two lessons per term in any subject for each instrument). It is not advisable to take music lessons for two instruments and speech simultaneously and parents are asked to speak to the Pastoral Leader if they are contemplating this.
Games lessons cannot be missed for music/speech lessons. Students may not miss PSHE events for music/speech lessons (details of PSHE events can be found on the School Calendar).
Absence
Students must ask permission for absence from a lesson no later than 24 hours in advance by emailing the relevant subject teacher. Subject teachers will not normally refuse a request to miss a lesson unless it is particularly important that a student should attend the lesson.
It is important that all classwork missed for music/speech lessons is caught up promptly and that homework set is completed on time. It is the student's responsibility to ensure that this happens.