This is an example of what your timetable in Year 7 might look like:
Monday
Tuesday
Wednesday
Thursday
Friday
Registration followed by Assembly, PSHEE or Form Time
Games
English
French
Spanish

English

Maths
Break
Music
Drama
History
Art or Design
Geography
Clubs and Activities (optional) and Lunch
Latin
Physics
Maths
Biology
French
Spanish
English
Latin
Break
Religious Studies
Computing
Games
Maths
Chemistry
Clubs and Activities (optional)
As you move up through the school you will have the chance to take additional subjects, which may include:
Additional Maths
Economics
Further Maths
Global Outlook
Greek
Japanese
Non Examined Learning
Psychology
Theory of Knowledge
Classical Civilisation
Environmental Systems and Societies
German
Global Politics
Italian
Mandarin Chinese
Philosophy and Ethics
Russian
How much homework will I get?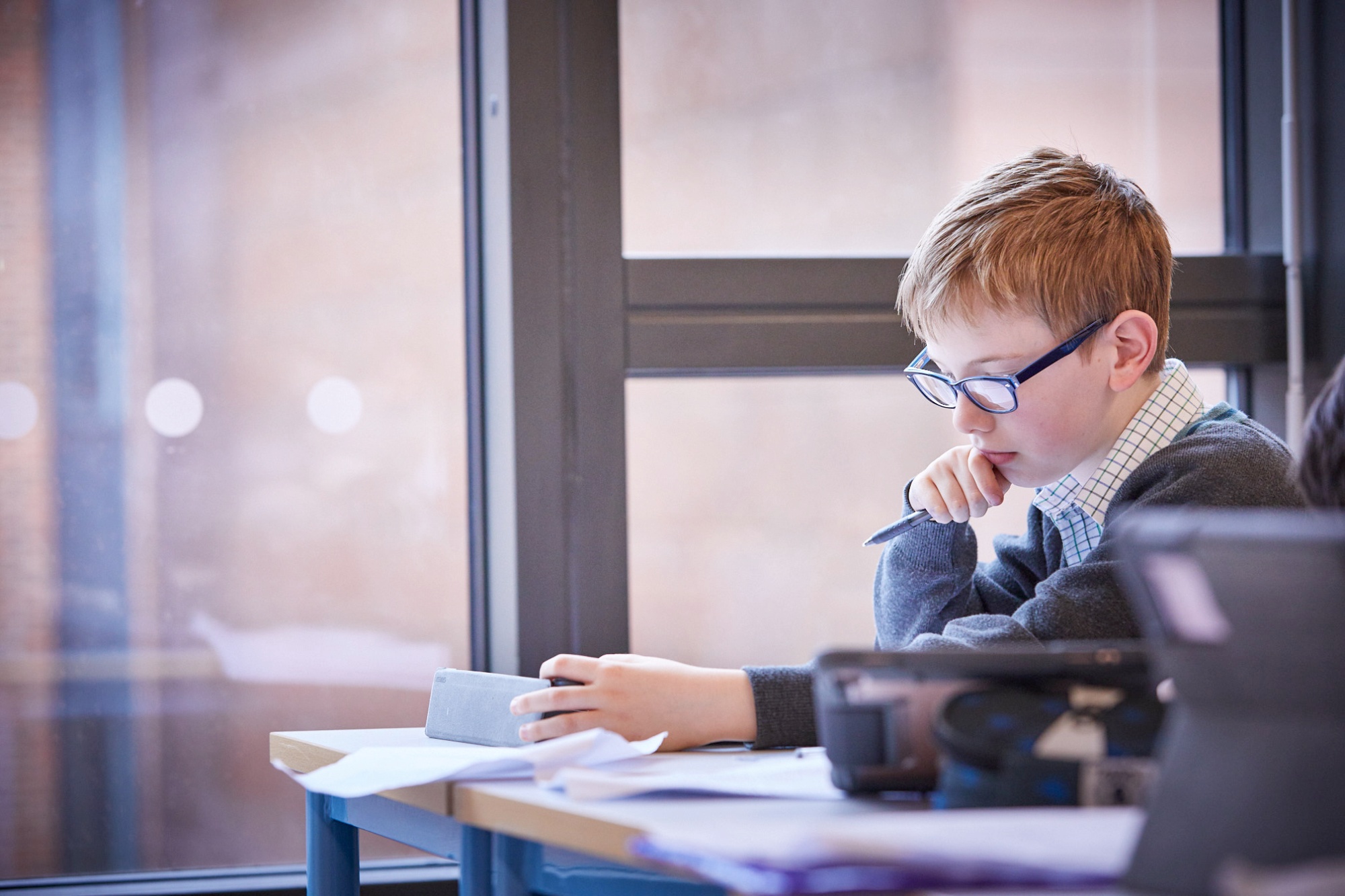 Homework is a normal part of life in every Senior School. You may not be used to doing homework every night at the moment but you do not need to worry. You will find that, with help from your Tutor, parents and friends, you will quickly settle into a good working routine. You should aim to give your homework your full attention, in a quiet environment free from distractions.
You will be set homework in several subjects and in Years 7 - 9 you will have a homework timetable. This shows which subjects set homework on which day and how long it should take, so that you can organise your time well. In Year 7, the average amount of homework set is an hour each weekday evening. This increases as you move through the school; in Year 9, the average amount of homework is 90 minutes each weekday. If you find that you are regularly spending more than the allocated time on your homework, talk to your Tutor or subject teacher about it so that they can help you.
How will I know how I am getting on?
Your written work will be marked by your teachers. Usually a comment will be included as well as a mark or grade to guide you towards future progress. Each department will give you a marking guide for the subject to help you understand what your marks mean.
You will probably settle quickly into the routine of work in the Senior School. However, if you do have concerns about your progress in any of your subjects, do talk to your teacher or Tutor.
Your parents will be invited to an informal event in Autumn Term where there will be a chance to talk to your Tutor or Pastoral Leader about how you are settling in. Towards the end of Autumn Term, your parents will receive a summary of your progress in each subject if you are in Years 7 - 9, or a full report if you are in Year 10. There will be a formal parents' evening in Spring Term to discuss your progress with all your teachers and your parents will receive a full report at the end of Summer Term.
What will I use my iPad for?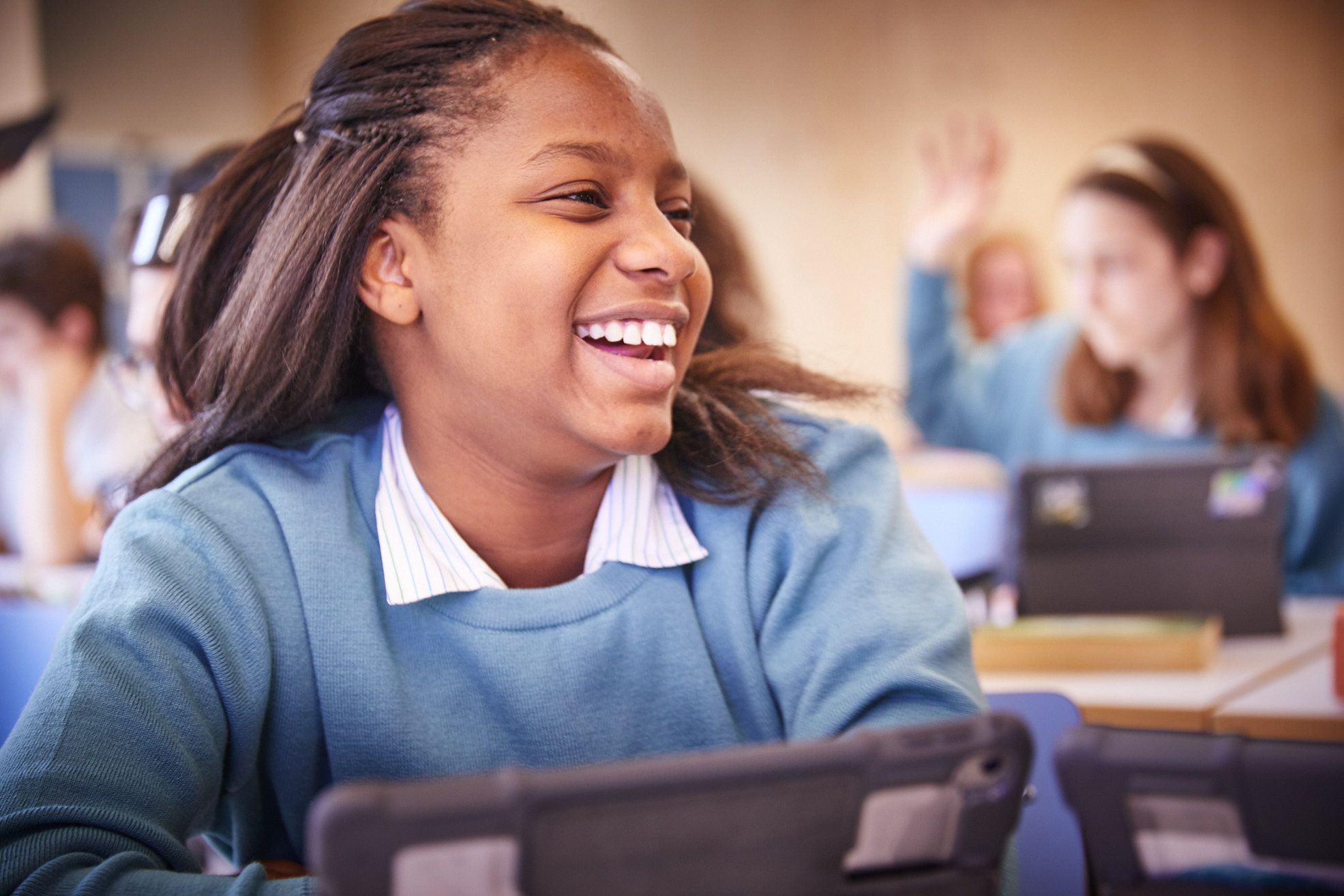 The iPad is one of the tools we use for learning at the Stephen Perse Foundation. Alongside traditional forms of learning, the iPad is used for anything from planning your school day to creating an animation of your work.
You will be encouraged to express your learning in may ways using apps like iMovie and Explain Everything. You are encouraged to be creative whilst understanding the path you are on when discovering new information. Learning materials are accessed on the iPad through iTunes U or iBooks. All homework is posted on Google Classroom so it is impossible to forget!
The iPad is also a tool for communication, from emailing subject teachers to interacting on our secure learning platforms and staying organised. This works well with the planner app, which allows you to keep up with the many opportunities throughout the school day as well as recording your homework. Each day you are emailed the 'Student Blog', which contains everything from the lunch menu and room changes to details of exciting activities and competitions. The iPad gives you instant access to vital information.
Help is never far away if you are worried about using the iPad as each form has a Digital Leader who can help with all aspects of their use. The iPad is such an intuitive device that you will quickly learn how to use the interface and we are here to help you along the way.
Please remember that your iPad is a tool for learning - you should not expect to use it as you might a home device.
Mobile Phones
Students may have a mobile phone in school for use in getting to and from school; they may not use it during the school day. Any phones used between 8.30am and 4pm will be confiscated by staff and deposited with the School Office for collection at the end of the day. If this happens more than once you will have to see Dr Kemp to get it back.
Where is the library?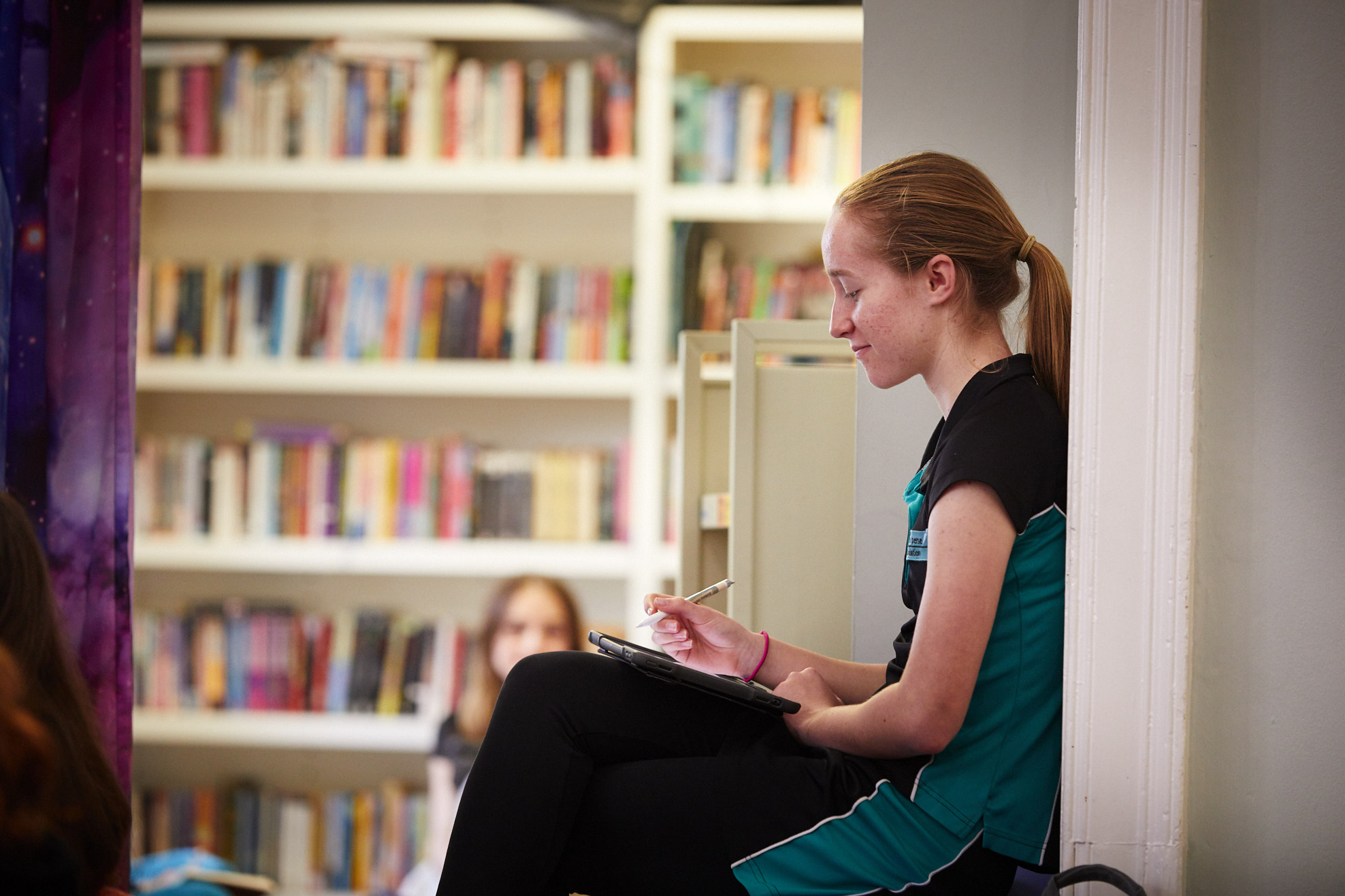 The concept of a library has expanded in the Senior School. Most of our non-fiction books are located in curriculum areas for you to use in lesson time. Others are included in exhibitions in our Cabinet of Curiosities alongside the objects and artwork. The exhibits are intended to inspire you, make you think, and help you to make connections between different areas of knowledge.
The non-fiction books are located in areas around the school. We have a wide range of novels and graphic novels. We regularly buy new books, so if you want to read something that is not in stock, you can request it. All students can borrow four books at a time for three weeks; just use your iPad to sign the books out, and leave them on the returns trolley when you have finished.
You are welcome to use the Cabinet before school after 8.15am, as well as at morning break and lunchtime. We encourage you to use this tranquil, sunny space for doing homework, reading for pleasure, or just thinking!