Physical education
Children in Kindergarten have three sessions of discrete PE during the week. Reception children have two sessions. We call these 'Big Gym' when the large PE apparatus is used and 'Little Gym' when children develop skills using small equipment such as bats and balls.
The children are taught the fundamentals of gymnastics and dance and during the summer term. With our youngest children in Kindergarten, we gradually introduce changing for PE so to begin with they will just change shoes.
In Reception, children are expected to change themselves independently although help is always on hand if needs be.
Children wear a red, yellow or blue polo shirt depending on the house they are in and their PE bag also corresponds to their house colour. PE kits can be left in school and are sent home each half term.
We spend a lot of time outdoors in all weathers so a pair of wellington boots kept at school is useful as well as waterproof coats and sun hats in the summer months.
Kindergarten Forest School
Kindergarten Forest School takes place every Monday morning with our Forest School Leader.
This is a morning of outdoor exploration in the school grounds where the children build shelters, swing on ropes, dig in mud, look for insects and learn about nature. We are out whatever the weather!
On arrival at school on Monday mornings, Kindergarten children meet dressed in their Forest School clothes at the Teaching Garden at 8.20am where morning register is taken rather than entering the classroom.
If you would like to volunteer to help and be part of our Forest School experience then please let us know, as parent involvement is always welcomed.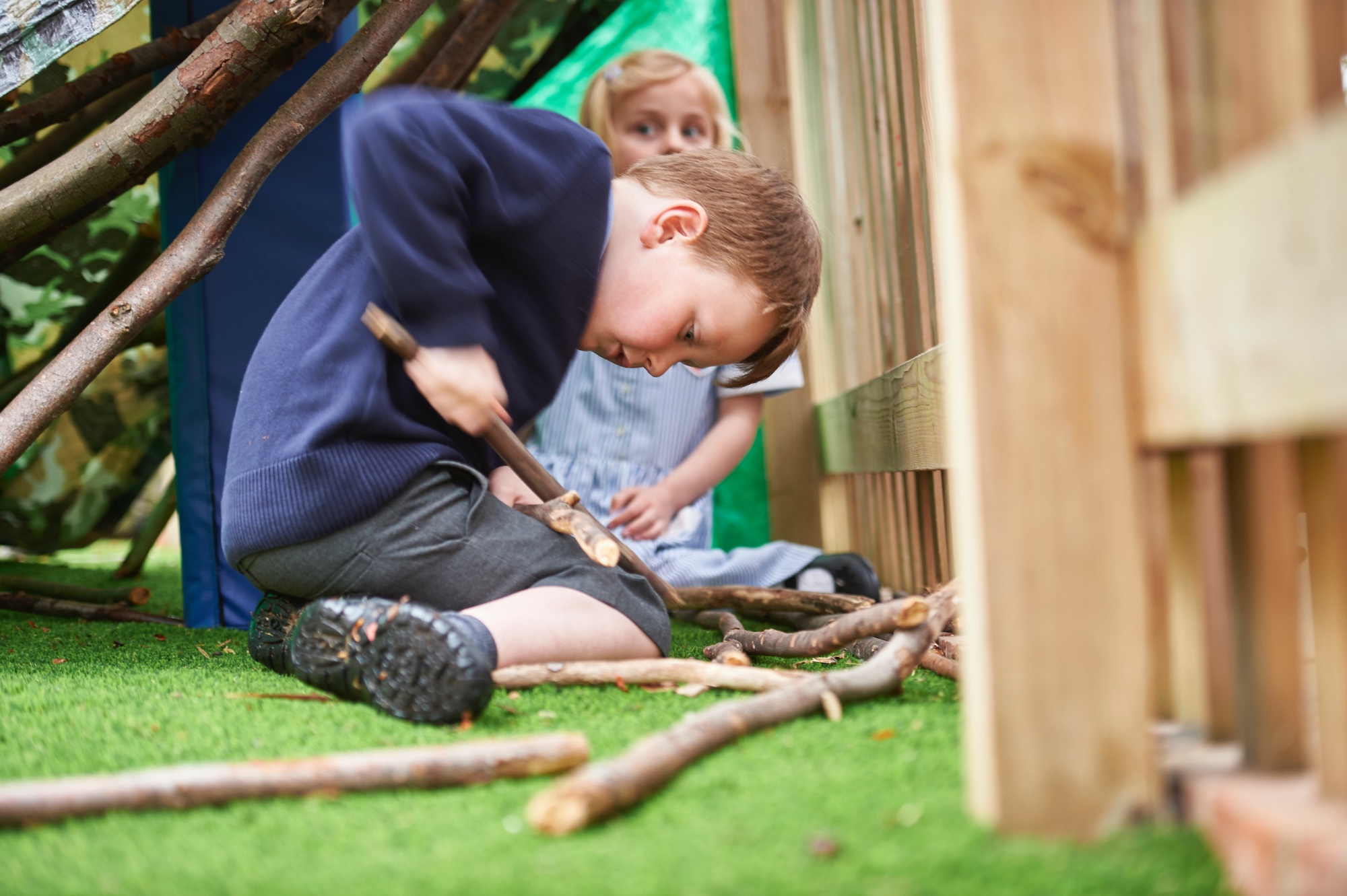 Reception Forest School
Reception Forest School takes place in a local wood every Tuesday morning after registration. Children come to school dressed in warm Forest School clothing and bring a large supermarket style hessian bag containing their school uniform into which they change on return to school.
We travel to and from the wood in the school minibus. Forest School runs whatever the weather so it is essential that children are warm enough and layers of clothing are advised.
Further information is available in our Forest School information booklet. We also run a ​Forest School induction for parents at the start of each year.