Our students go on to achieve in all walks of life, not least in the sporting arena.
Here are just some of our alumni who have shown the commitment, passion and drive required to excel in their chosen sport.
steph cook MBE - Olympic gold medalist (left 1990)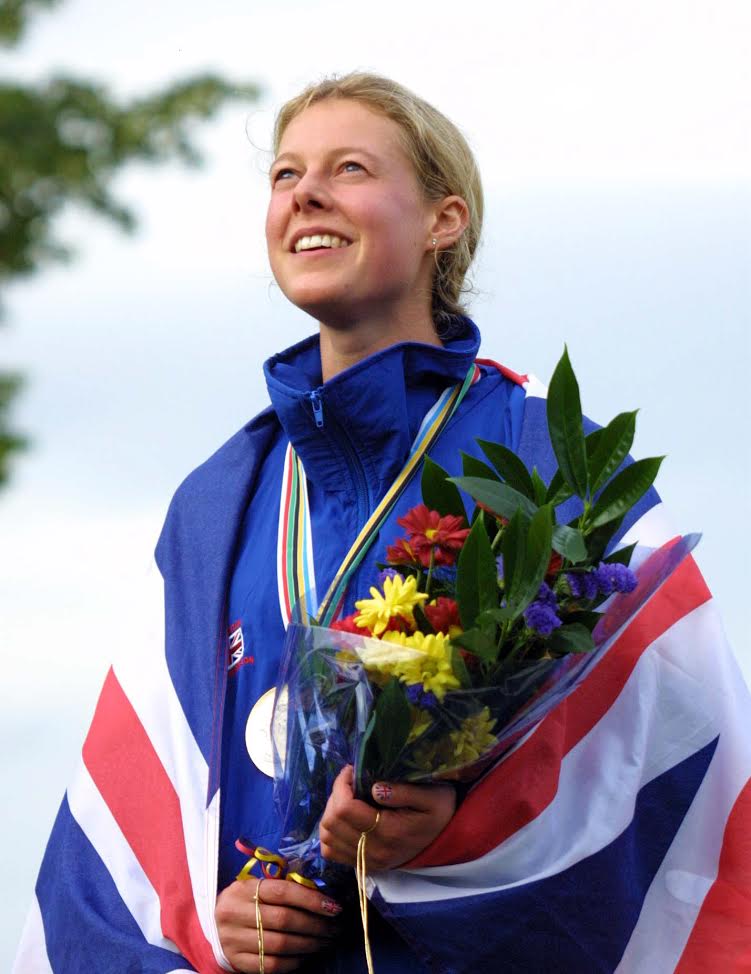 Steph's sporting journey began with hockey and athletics at school, where she was inspired by various teachers both academically, and in terms of her sport. This was followed by lightweight rowing at Cambridge University and then modern pentathlon, athletics & cross country running at Oxford University - all whilst a medical student.
After qualifying as a doctor she put her medical career on hold for a short time to train for modern pentathlon and won gold in the inaugural women's modern pentathlon at the Sydney Olympics in 2000. In 2001 she went on to become European Champion and World Champion, before returning to medicine.
Steph was also a member of the 2012 LOCOG Athletes' Committee charged with looking after the interests of all competitors, and has also commentated for the BBC at the 2004, 2012 and 2016 Olympic Games. In her spare time, she works as a GP partner in East Sussex and is mum to two young boys.
roz savage mbe - ocean rower, writer & coach (left 1985)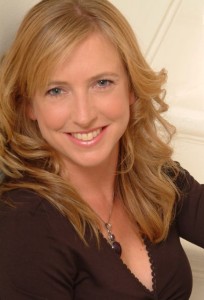 Currently lecturing at Yale, Roz holds four Guinness World Records for ocean rowing, including first woman to row solo across three oceans: the Atlantic, Pacific and Indian. She has rowed over 15,000 miles, taken around 5 million oarstrokes, and spent cumulatively over 500 days of her life at sea in a 23-foot rowboat. She was awarded the MBE in the Queen's Birthday Honours 2013 for services to environmental awareness and fundraising. She was awarded an honorary degree (Doctor of Laws) from Bristol University in 2014.
Throughout her voyages she has been an environmental advocate, and is an oceans ambassador for the UN Environment Program, the IUCN, and Ocean Unite. She is also a Fellow of the Royal Geographical Society, a Fellow of the Explorers Club of New York, and has been listed amongst the Top Twenty Great British Adventurers by the Daily Telegraph and the Top Ten Ultimate Adventurers by National Geographic. In 2011 she received the Ocean Inspiration Through Adventure award. She has been inducted into the International Green Industry Hall of Fame and was a recipient of a Yale World Fellowship. In 2010 she was named Adventurer of the Year by National Geographic.
As an international speaker, Roz has addressed tens of thousands of people across six continents, including National Geographic, the Royal Geographical Society, and TED, plus numerous schools, universities and corporations. She has published two books: "Rowing The Atlantic: Lessons Learned on the Open Ocean" (2009), and "Stop Drifting, Start Rowing: One Woman's Search for Happiness and Meaning Alone on the Pacific" (2013).
katherine goldklang - competitive cheerleading (left 2011)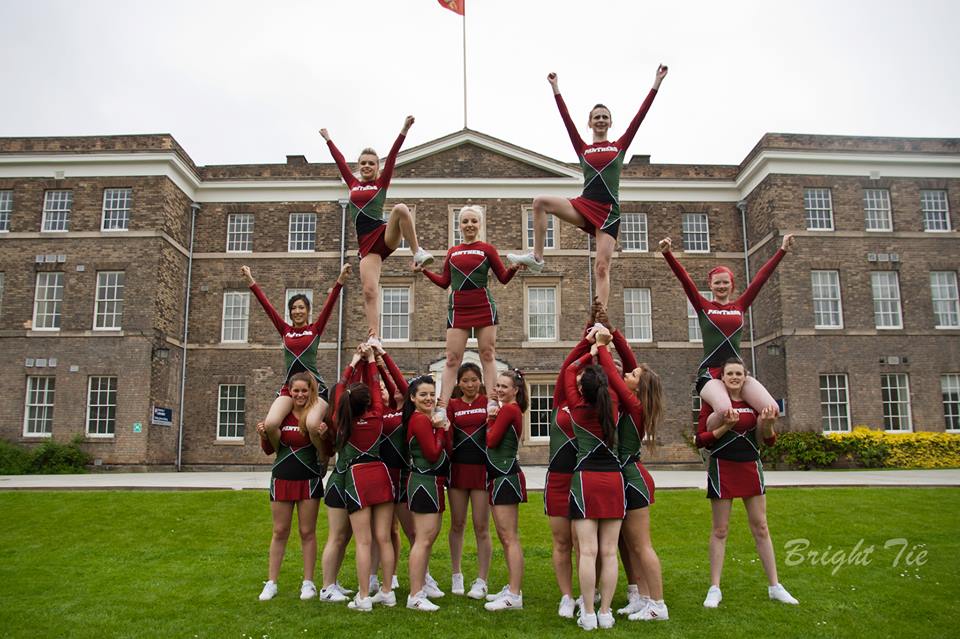 "I first got involved with competitive cheerleading at university after seeing a group of girls throwing stunts at Fresher's week. Shortly after, I joined the uni team and quickly fell in love! So what is competitive cheer? Well, it's less 'Miami Dolphins' with their high kicks and pompoms and more 'Bring it On' - full of daring stunts, jumps and gymnastics.
But most importantly, it's a team sport where fitness, good communication, teamwork and trust is fostered in huge amounts. When I left university, I was determined not to give up the sport, so, like many of my old team mates, I went on to find an adult team.
Eventually I found Sparks All Stars, a London based cheer team which caters for everyone from beginners to the very advanced. Together, we attend many competitions every year (often bringing back a trophy or two!). I would recommend cheer to anyone (male or female!) who is looking for a sociable, fun sport and who wants to learn something a bit different!"
kat cheng - Ultimate frisbee (left 2008)
"Last summer, I represented Great Britain at the World Under 23 Ultimate Championships in London. To make the squad, we went through a trial process, followed by over 6 months of gruelling training weekends and personal exercise regimes in order for us to be ready to face numerous athletic opposition.
I was one of 5 captains leading the team and it was an honour to be there, wearing the GB kit, representing my country in a sport I love. I picked up Ultimate at University (Sheffield Hallam where Kat studied Adult Nursing), playing alongside Netball as it has very similar attributes and my love for the sport grew.
Since then, I have also played for the National and European Club Women's Champions (Iceni - based in London) who have continued to develop and challenge me to make me a better athlete, team player and person."
Kat has combined this whilst working full time as an Adult Nurse, and tells us about the challenges she faced while doing that. "The amount of time you spend, exercising, planning meals, getting to training it feels like a full time job in itself. It can consume your life but it's about finding the healthy balance between work, ultimate and life. I worked as a Nurse whilst being an international athlete which involved shift work, planning workouts and dedicating time to eat the right foods and recover. It wasn't easy juggling everything - I had to miss a few events with friends and family, but I knew this once in a lifetime opportunity was amazing and wanted to wholeheartedly invest."
Shusanah pillinger - ultra-cyclist (left 1994)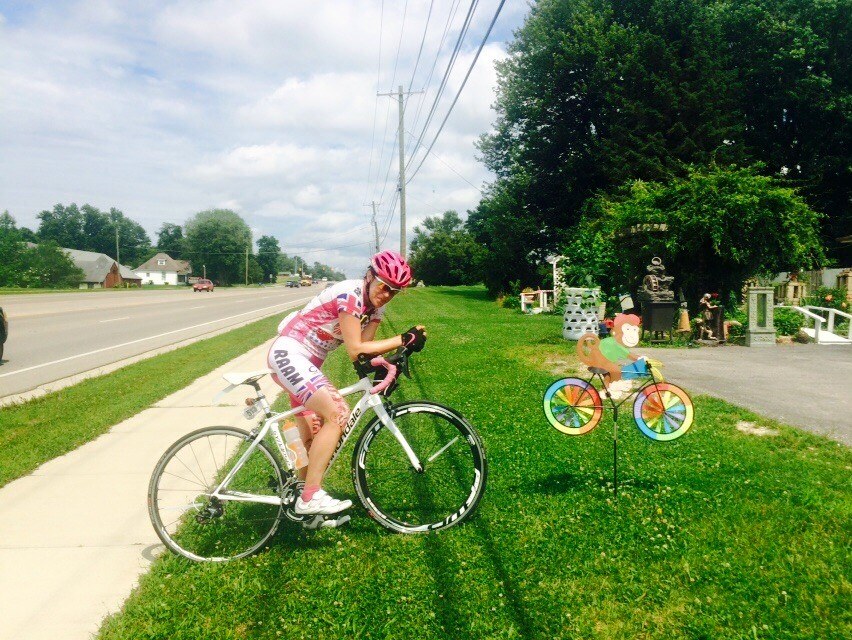 Shusanah became the first solo British woman to complete the Race Across America in July 2015. Shusanah completed the 3,004-mile cycle from California to Maryland in 12 days, nine hours and 14 minutes despite contending with hallucinations.
"Since taking up triathlon as a hobby ten years ago, I found I really enjoyed cycling and put more and more effort into my training. A far cry from my pitiful sporting achievements at school - I might have come third for Pollock in backstroke one swim gala and collected a smattering of gymnastics badges - I'm very pleased to have finished the World's Toughest Cycle Race after breaking my collarbone attempting it last year. This time I can proudly claim to be the first British woman to complete the Race Across America. I hope it shows that anything is possible with determination and PERSEverance."
Arrabella slinger - polar explorer (left 1989)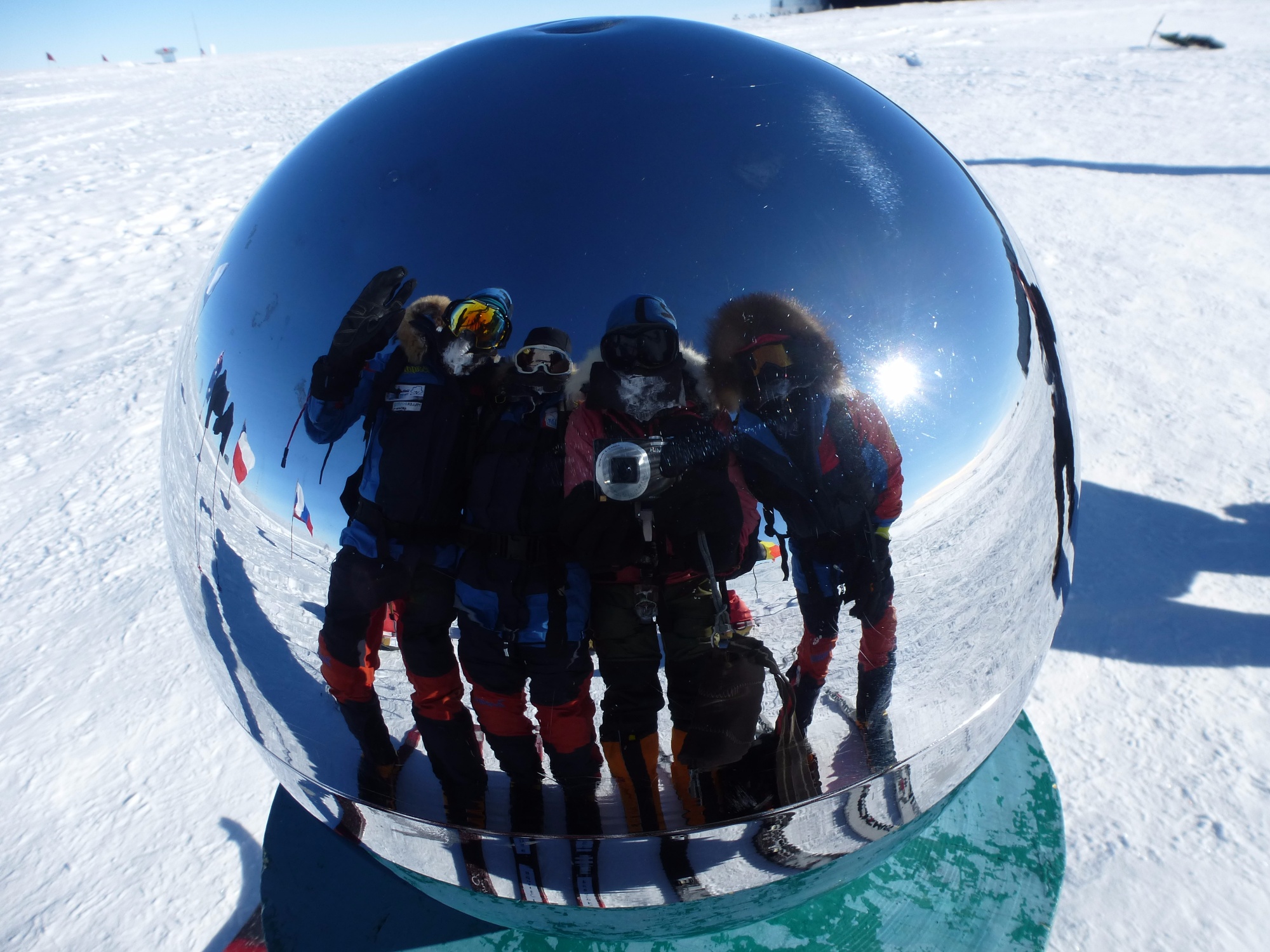 Arabella skied to the Magnetic North Pole in 2009 and from the coast of Antarctica to the South Pole in 2014/15. "I'd do it again in a heartbeat – the stark beauty of the polar regions is utterly compelling and the mental, as well as the physical, challenge, exhilarating".
Despite a fear of heights and exposure, Arabella is learning to climb in contemplation of the next expedition(s). She also plans to head back to Antarctica. "School challenged me – it encouraged me to focus on my goals and to apply myself to achieve them".
Arabella has combined her adventures with a full time career in the City as an investment banker and, more recently, as a senior partner of a leading corporate finance boutique advising pension fund trustees.
victoria butler-henderson - racing driver (Left 1990)
Aged 17, Vicki was progressing from racing karts to cars, competing in the now defunct Formula First single seater championship - funded by her weekend job as a racing instructor at Silverstone, whilst studying for her A-Levels too.
This was the start of a successful racing career, which included becoming the first woman to win a Maserati race in the history of the marque, in the Maserati Trofeo support race at the British F1 GP in 2004.
In October 2009, Vicki raced a Ferrari for the first time ever - a long held personal ambition. She finished 2nd and 3rd in Class, collecting two trophies! She has also completed endurance races, including a Class win in a Honda Accord at the 24 hour Britcar race at Silverstone in 2006.
Vicki is a proud Ambassador for Go Motorsport - an initiative set up by the UK's motorsport governing body to give everyone greater access to all areas of motorsport. She combines this role with a busy career in the media, presenting shows including Top Gear and writing for a range of car-related publications.
See: www.butler-henderson.com