Lessons are about so much more than learning facts and practising for tests. Across our schools we teach young people how to think creatively and critically.
Learning to think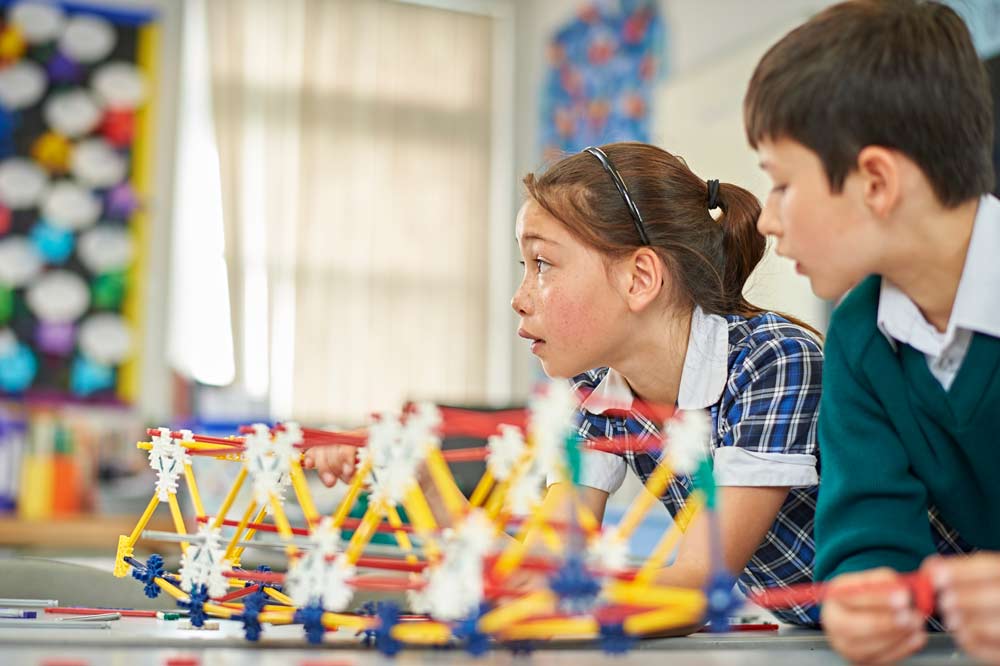 Throughout Dame Bradbury's in Saffron Walden, we gently sowing the seeds of independent thinking using tools such as our Thinking Toolkit.
As children progress, we develop their thinking skills through games, activities and teaching tools that encourage collaboration, curiosity, critical thinking and reflection in Rosedale House and at Dame Bradbury's.
From age seven, pupils enjoy Philosophy for Children (P4C) – they question, discuss and debate, whilst learning to be flexible in their opinions.
Becoming independent thinkers
In Senior School, students find plenty of opportunities to expand and perfect their thinking skills. From exploring visual/spatial thinking skills in Art and Design through to discrete Year 9 lessons focused on research skills and collaboration – at every stage, learning how to think is integral to our approach.
Across Years 9, 10 and 11, we offer a Non-Examined Curriculum. Free from the ties of exam syllabuses – it's an opportunity to explore topics of interest in more depth. Our approach encourages risk-taking, confidence in exploring new ideas and independent thinking – when there isn't necessarily a 'right answer'.
Expanding intellectual curiosity
All our Sixth Form students explore the Theory of Knowledge – excellent preparation for the rigorous academic enquiry of undergraduate study.