We operate a number of travel services to make the school run as easy as possible.
Park and Ride shuttle service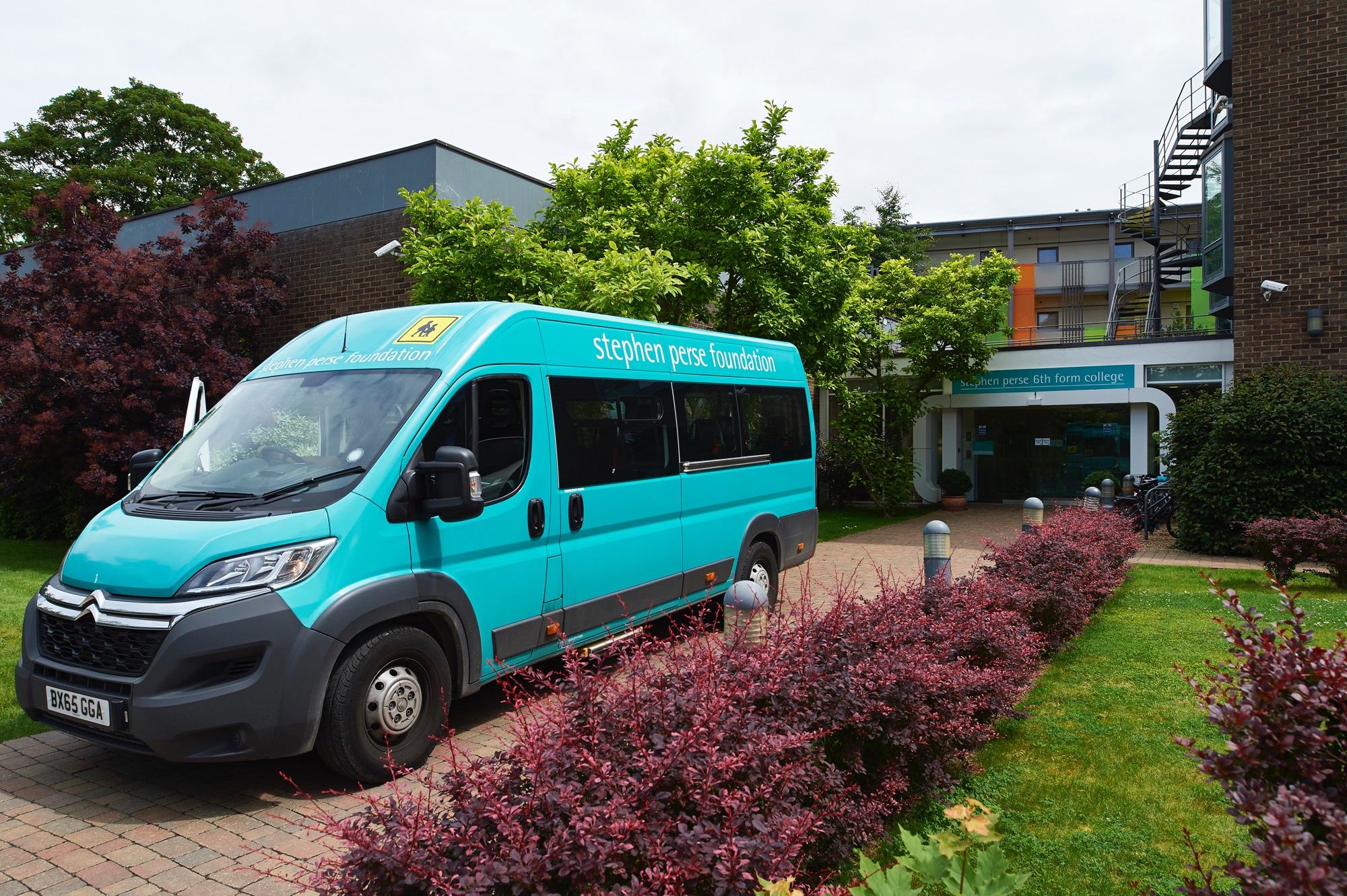 We operate a minibus/coach shuttle service to and from several Park and Ride sites around Cambridge and from Cambourne.
We run a morning minibus from Babraham, Madingley and Trumpington Park and Ride sites. There is an afternoon service to Trumpington Park and Ride.
Spaces on the buses are limited and are allocated on a 'first come, first served basis'. To make a reservation for your child/ren please contact the Bursary office.
Train
Cambridge railway station is just ten minutes' walk from our Junior School, Senior School and 6th Form. Those who travel by train are advised to walk to and from the station in groups.
There are often discounts on season tickets for pupils travelling by train to school. Please visit the Great Anglia website for further information on any current availability.
Cycle
From Junior School onwards, children are encouraged to cycle to school, if possible, and Bikeability sessions are provided for pupils in Year 6.
Car drop-offs
Congestion around the school is inevitable at the beginning and end of the day, so we ask parents to park safely without obstructing pedestrians and other road users.
For Junior School children, staff supervision at the beginning and end of the school day, provides a flexible approach with regard to drop-off and collection times; this is of particular benefit to parents with children at different schools.
Pay and Display bays around the school are free until 9.00am. If you use these, traffic continues to move freely (especially useful if you need to accompany your child into school).
If all the parking places are occupied and your car is parked on a restricted area of the road without causing an obstruction or potential hazard, County Council parking attendants will wait for a maximum of five minutes before issuing a ticket. This also applies to parking in residents' permit bays after 9.00am.