Dear Parents and Friends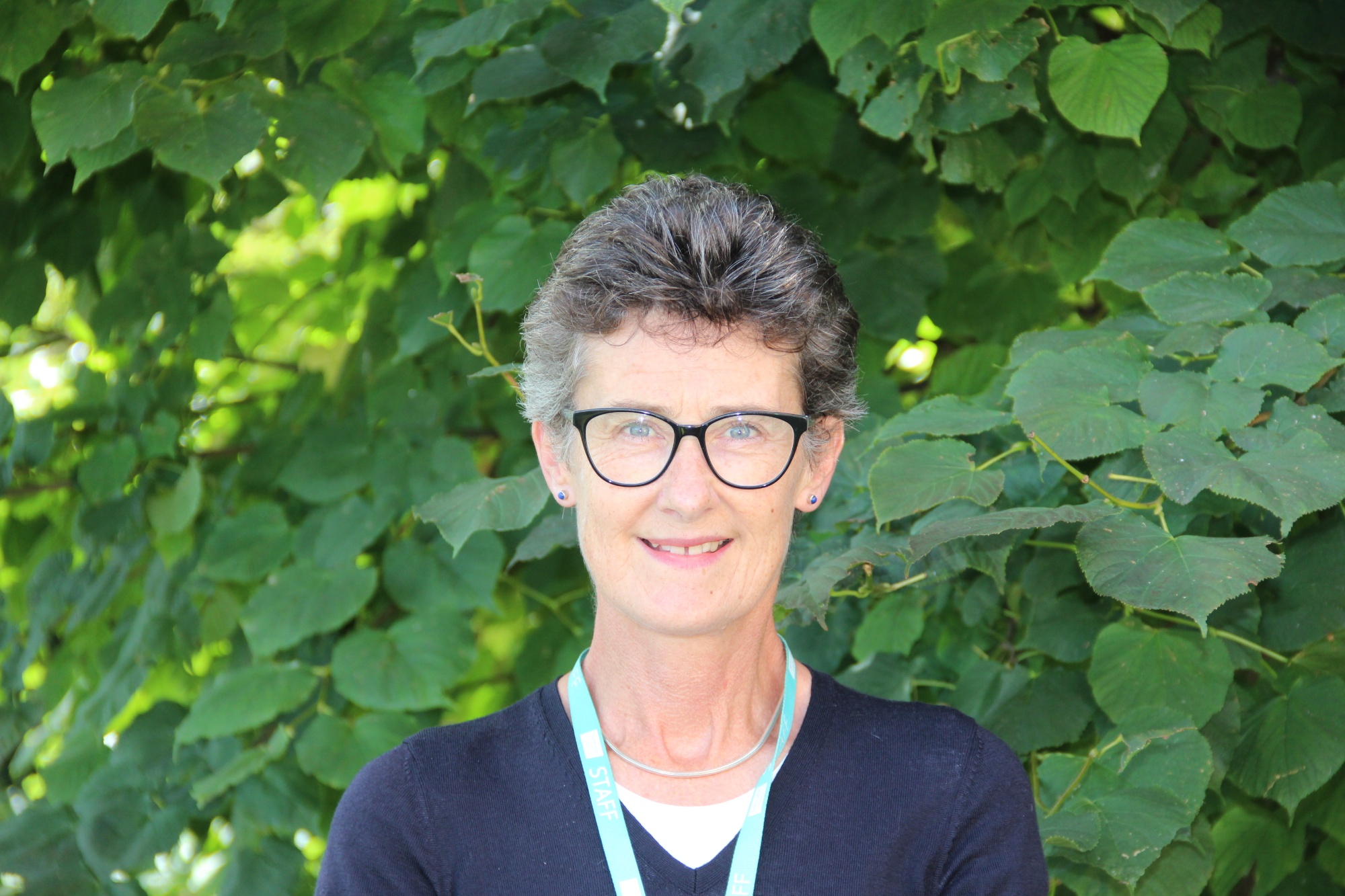 Welcome to this first newsletter of the school year. I won't deny that half term will come as a welcome break, but we have had a really positive start to the year and I am proud of the way pupils, staff and parents have all played their parts in helping to maintain as much of a feeling of normality as possible.
It's still much less than a year since COVID entered our lives, but there does feel as if whatever novelty value there was last term has certainly worn off to be replaced by a feeling of being in for the long haul, compounded by the prevailing weather and increasing darkness. We are in the business of education, though, and perhaps now more than ever the value of a good education for life has come to the fore. Our dedicated staff continue to hold that at the forefront of their minds, thinking of creative ways of re-creating virtually things we cannot do in person, and trying to find stimulating and enjoyable alternatives where that cannot be done. It's all go!
Whilst we have not been able to hold assemblies in the normal way, we continue to come together through Google Meet twice a week as usual, one of those assemblies being held "live" in the theatre with one year group bubble in attendance. With the focus on the learning habit of responsibility this half term, we have had a school quiz, looked at individual responsibilities in each year group, looked at the history of plastic and our responsibility for the planet we live on, considered the importance of harvest and how this is different around the world, welcomed the Parentzone team to do a live e-safety assembly, and thought about ways we can look after our own and each other's mental health. In addition to all that we have had our first remote house assembly, in which all our pupils had a chance to vote for their house's chosen charity for the year; and today our first round of commendations were awarded.
Year 6 - Positions of responsibility assembly
Amidst much excitement, pupils in Year 6 at Dame Bradbury's discovered which positions of responsibility they would fulfill in the year ahead. From House Captains to Sports Captains, Librarians to Creative Crew, Sports Leaders to Eco Team members and our newly appointed Chess Champion, pupils were delighted to receive their smart new badges from Mrs Graham. A wonderful and, at times, emotional assembly was held outside in the Autumn sunshine, and we were treated to some wonderful music from Shaochen and Kseniia to round off a thoroughly enjoyable morning celebration. The hard work has already begun for our new leaders, who will be busy combining their new roles alongside their curriculum work at school. Best of luck to everyone!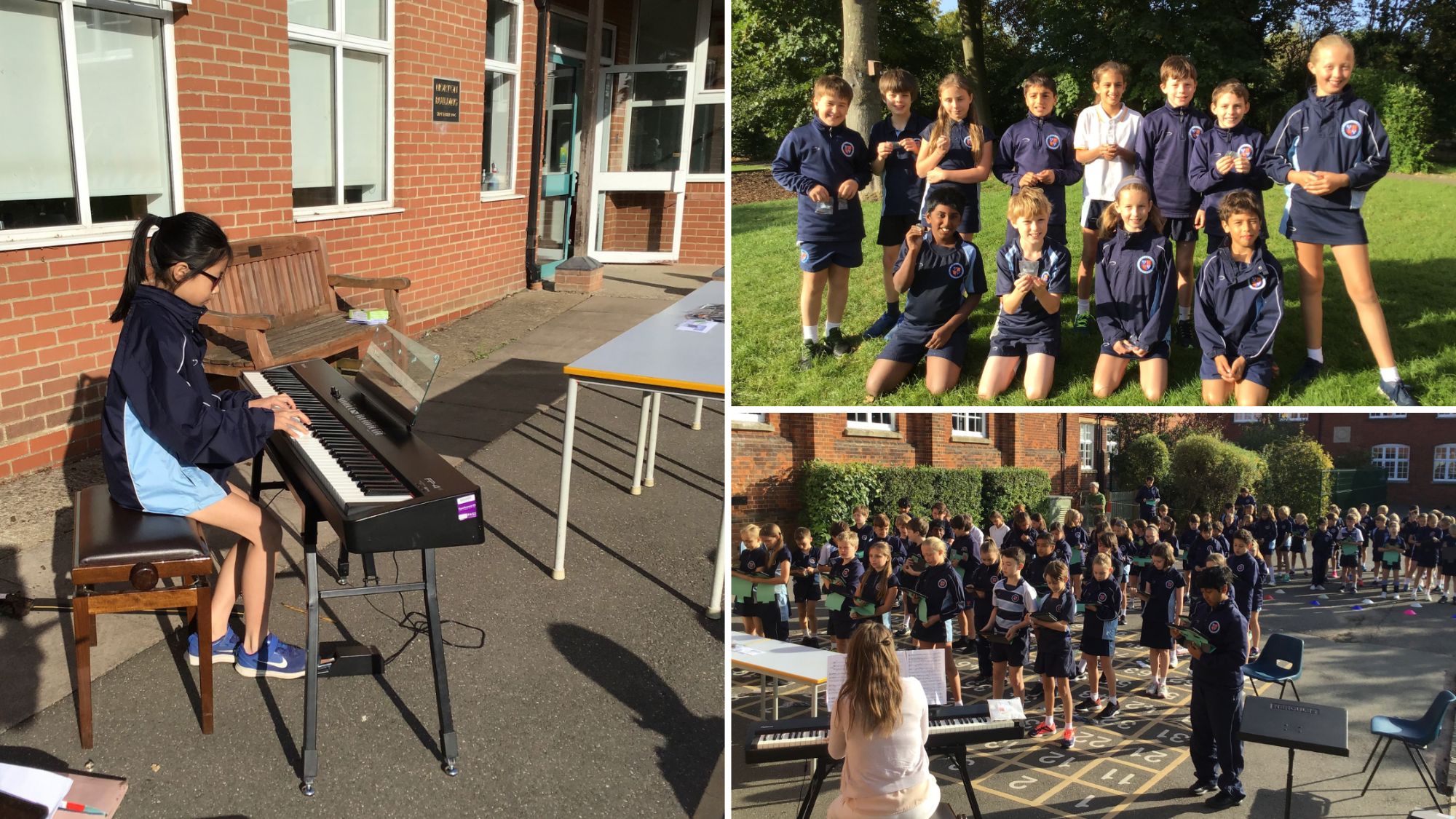 We have continued to hold our collaborative events across our junior school sites, with Year 3 and Year 5 already having shared their learning with their colleagues at Rosedale House remotely.
Year 5 - Virtual collaboration afternoon
It was fantastic for the Year 5 pupils here at Dame Bradbury's to be able to work collaboratively with our friends at Rosedale House in Cambridge. We enjoyed a fantastic afternoon, based around our 'On the Move' topic.
It was really exciting to see our students join a remote meeting with another pair from Rosedale House and decide upon the most effective way to share ideas and complete the range of challenges set. Pupils had to advertise travel to their designated country, before planning a budget for travelling there themselves from the UK. Within this task, there were a number of financial and ethical pitfalls to avoid and pupils had to share, and crucially listen to, the ideas of others.
Whilst the period of remote teaching was such a challenge for all, it is incredible to see how well-equipped our pupils have become and how flexible and adaptable they are within different learning contexts. A great day was had by all!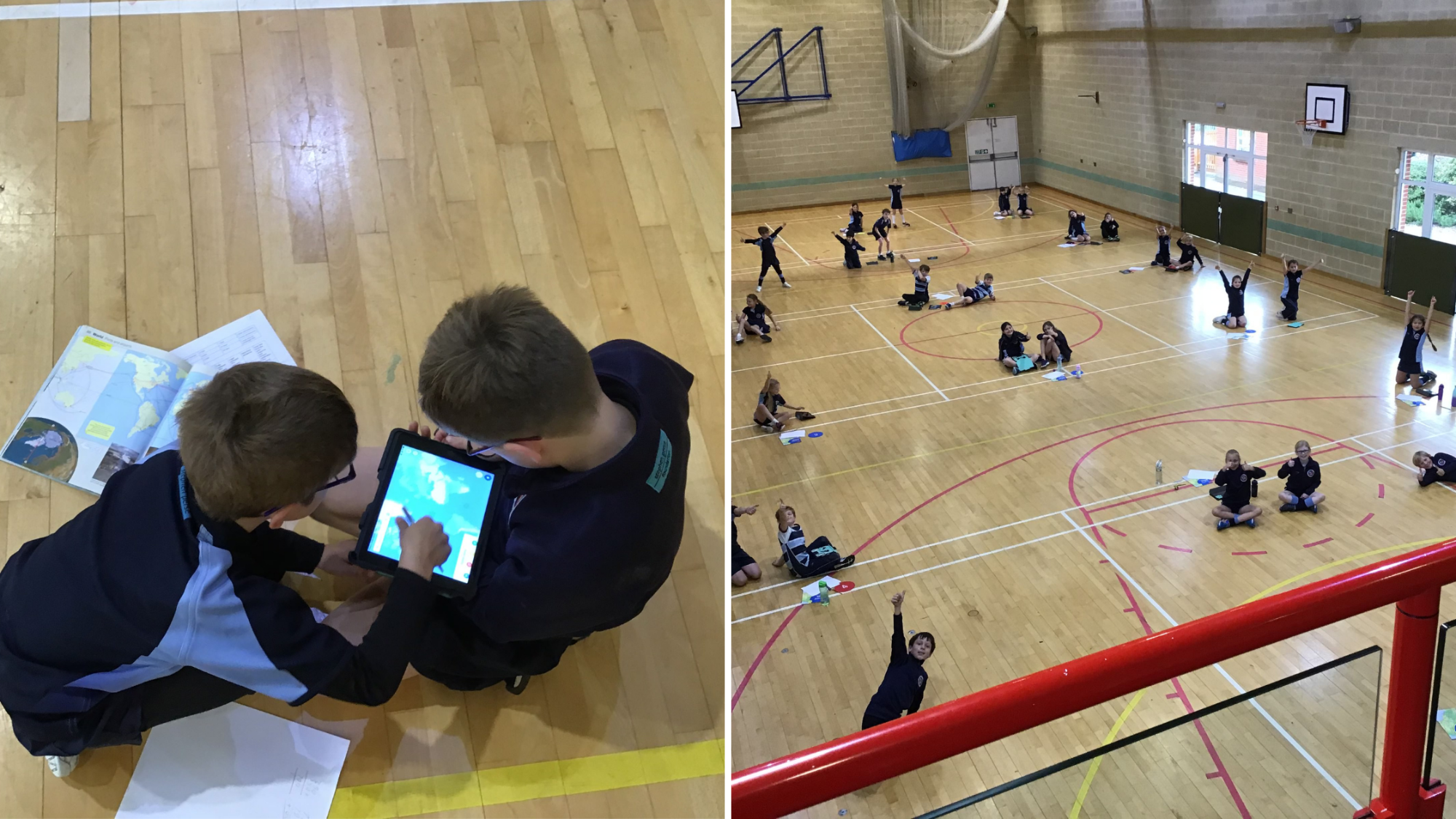 Year 3 had a whole week of virtual collaboration activities in place of our usual "Tropical Treasures" Collaboration with Rosedale House. The week began with a design and engineering challenge creating a mechanism to transport a 'melon' across the Amazon River without touching the water. We learnt that many people need to transport their produce across the river to market and considered the best way to keep the produce safe.
Our next challenge was designing advertising slogans for our tropical juice 'mocktails', which we very much enjoyed making (and tasting - yum!).
Next, we designed packaging to keep a Pringle safe on its journey to Rosedale House and back. We're looking forward to seeing a photo of our packages and opening them up to see if they protected our 'produce'.
All of us enjoyed playing "Kahoot!" all about the rainforest and using the iPads to rank items we would need to take on an expedition to the rainforest.
We ended the week with a Google Meet with our Year 3 friends at Rosedale House and enjoyed sharing some of the videos of our activities. We're very much looking forward to our next collaboration.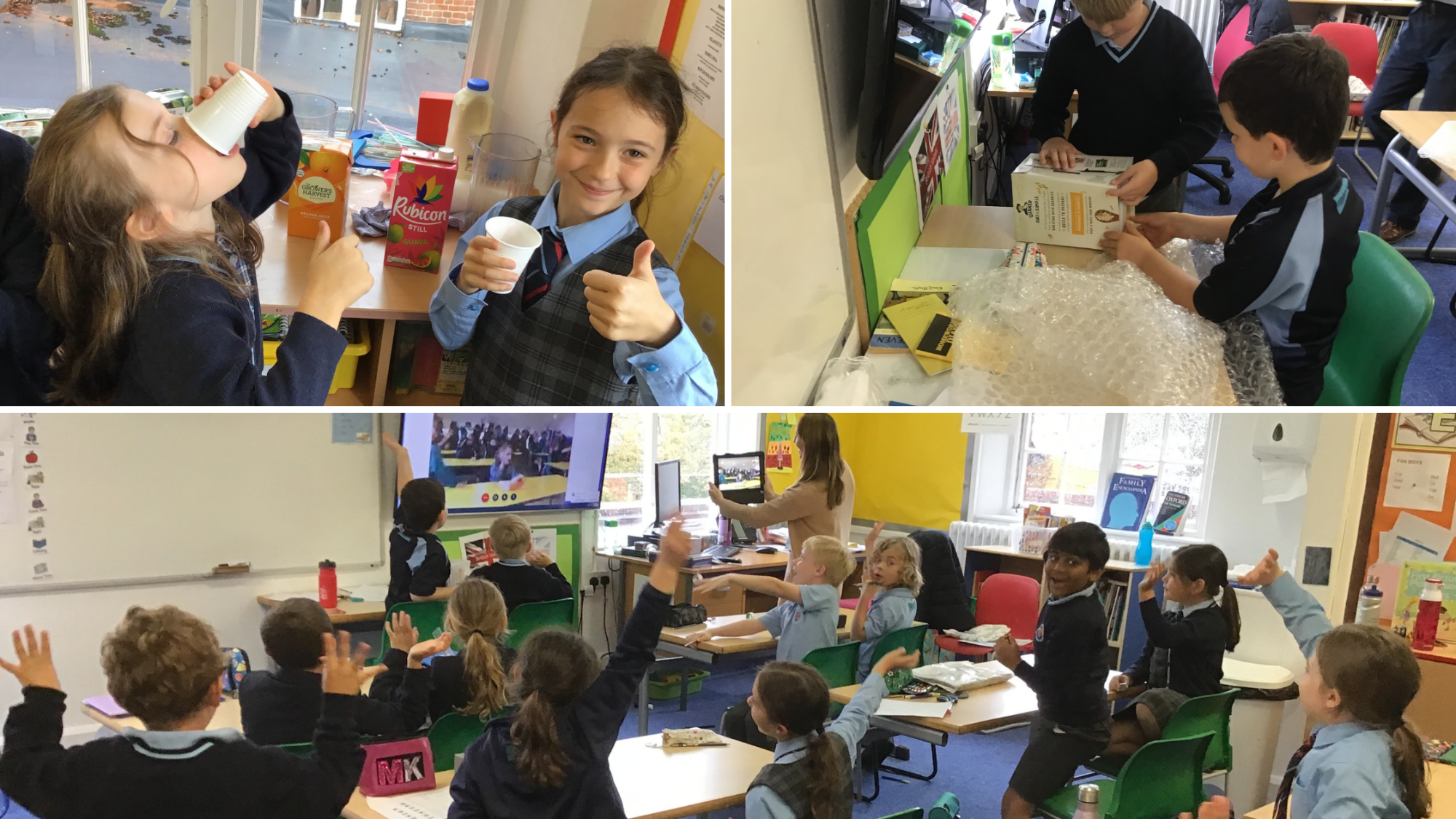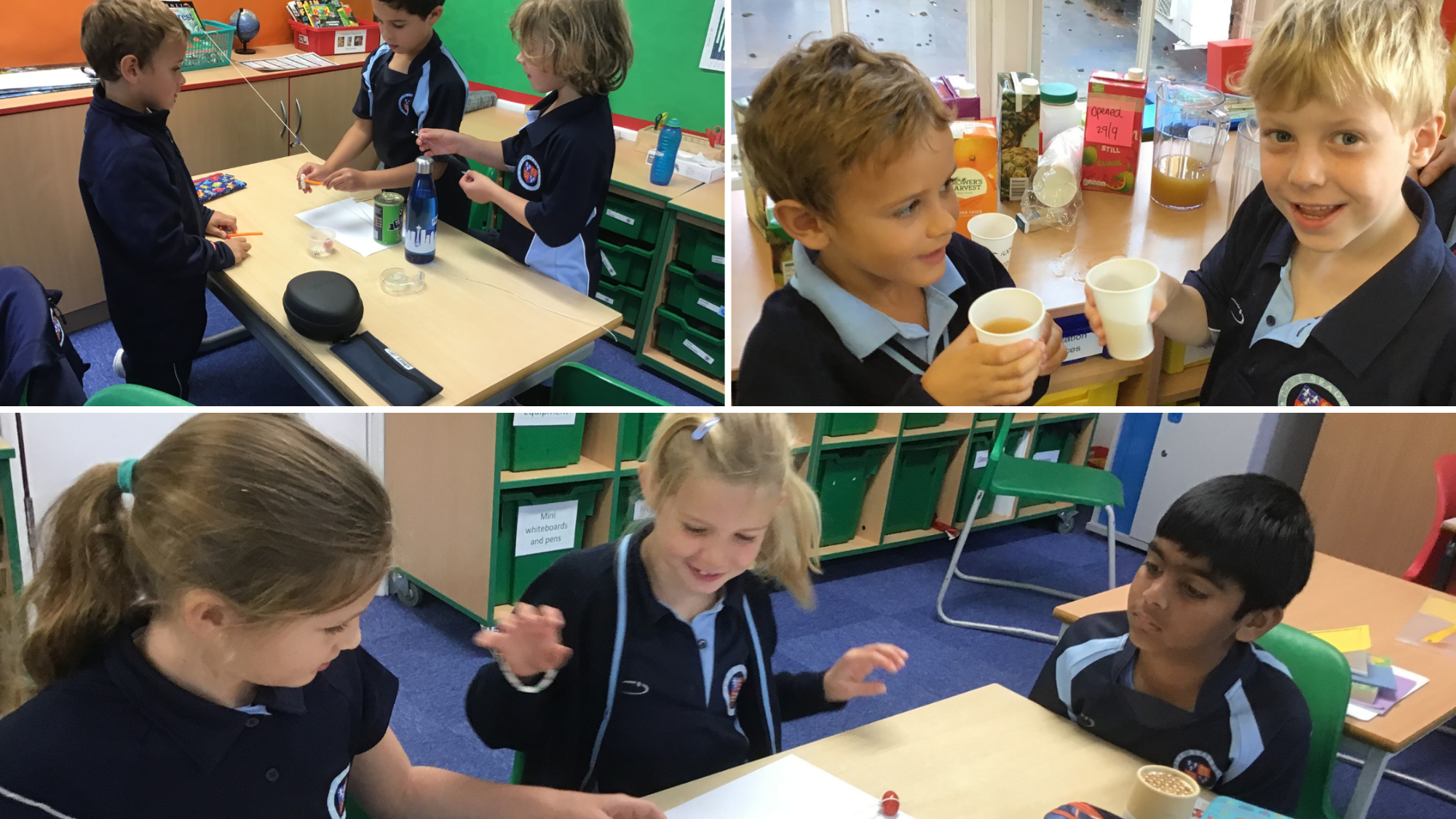 Year 6 Journey to Jo'Burg
Year 6 across both Rosedale House and Dame Bradbury's have been reading Journey to Jo'burg, an account of the lives of a black family, and in particular their young children, growing up in apartheid South Africa. The book has provided an inspiring lesson into the horrors of the former South African system; indeed it was banned by South African political leaders at the time. Thanks to our colleagues at Rosedale House, Year 6 pupils were able to meet the author Beverley Naidoo over a live Google Meet, and ask her questions about her motivation for writing the book and of living within the South African system at the time. It was an inspiring session.
Huge thanks to Mr White at Rosedale House for organising this; and to Beverley Naidoo, of course, for taking the time to engage so enthusiastically with our Year 6 learners.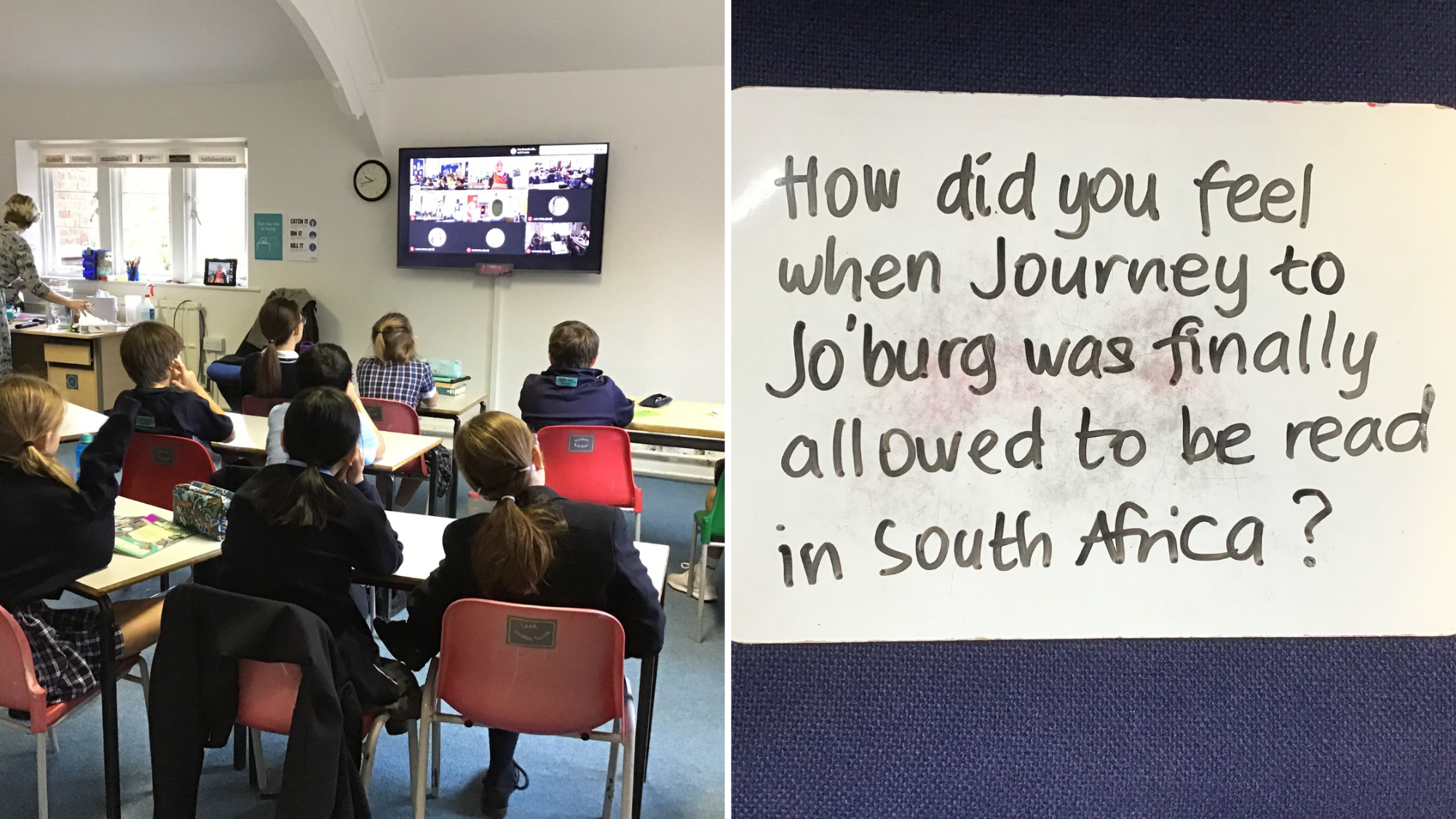 Year 4
Year 4 have enjoyed their thematic learning topic 'Fire and Ice' this half term, fully immersing themselves in a world of dragons and legends. They have created dragons and designed a world in which their dragon lives, using this to create an original legend as their final creative task of the half term. In humanities, the children have learned about volcanoes, linking to work on Pompeii. Research skills have been key, using a variety of apps to create fact sheets, cut-away technical diagrams and they even created digital volcano top trumps cards, which were great fun to play with! The return to school has been a great success and Year 4 have impressed their teachers with their positivity and focus this term.
Year 4 have also been working very hard, preparing for their production of "The Snow Queen". Although things will be different this year without a live audience, this has in no way dented their enthusiasm, and becoming stars for the day when the play is filmed is something to look forward to and the children should be very proud of themselves.
Year 2
The classrooms and corridors of Vellacotts have been buzzing with the sound of minibeasts, often tucked secretly away in the woodland, under logs, in bushes, inside tree trunks or living within the woods or the tree tops at night.
In our Thematic lessons we have looked at autumn colours, discussed habitats and food chains and suitable growing conditions for the plants and trees. We have looked closely at various minibeasts, completed charts and have made our own such beasts in clay. We love being creative and have bats, spiders, hedgehogs, owls and foxes to join us in our learning - they are brilliantly lifelike and we have had such fun making them. We have even written poems about our friends in the woods using similes and alliteration. Our Forest School lessons have linked with this, too. Above all we also know that the woodland is precious and we must look after it.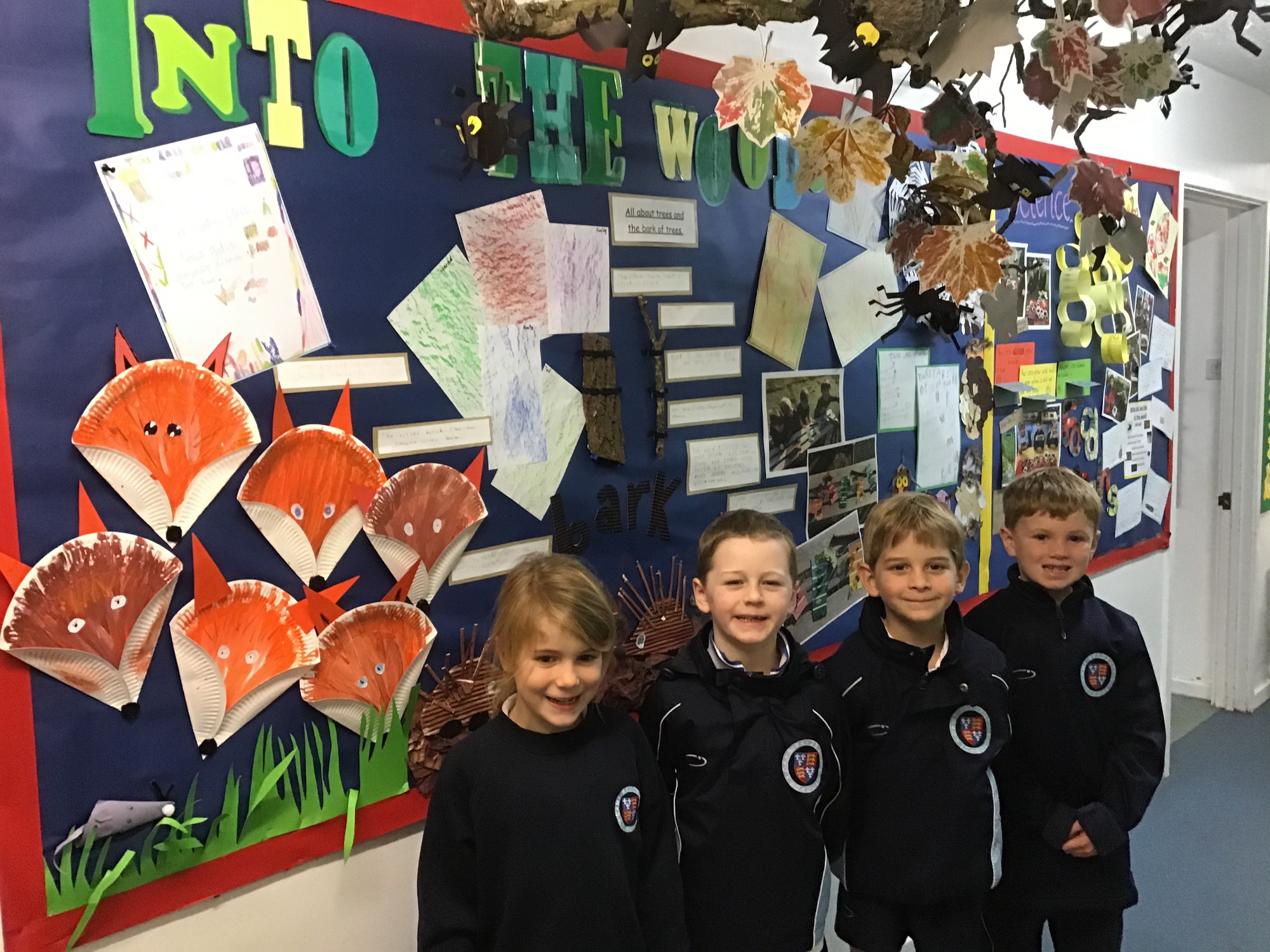 Year 1
'Food Glorious Food' has brought much excitement and enjoyment to Year 1 this half term through a range of cross-curricular links and food-related activities.
In RS we have studied, compared and contrasted the Christian Harvest festival with Sukkot the Harvest festival celebrated by Jewish people. We built Sukkahs and made Lulavs whilst also reflecting on things that make us thankful. It's been a real journey of discovery for our young learners.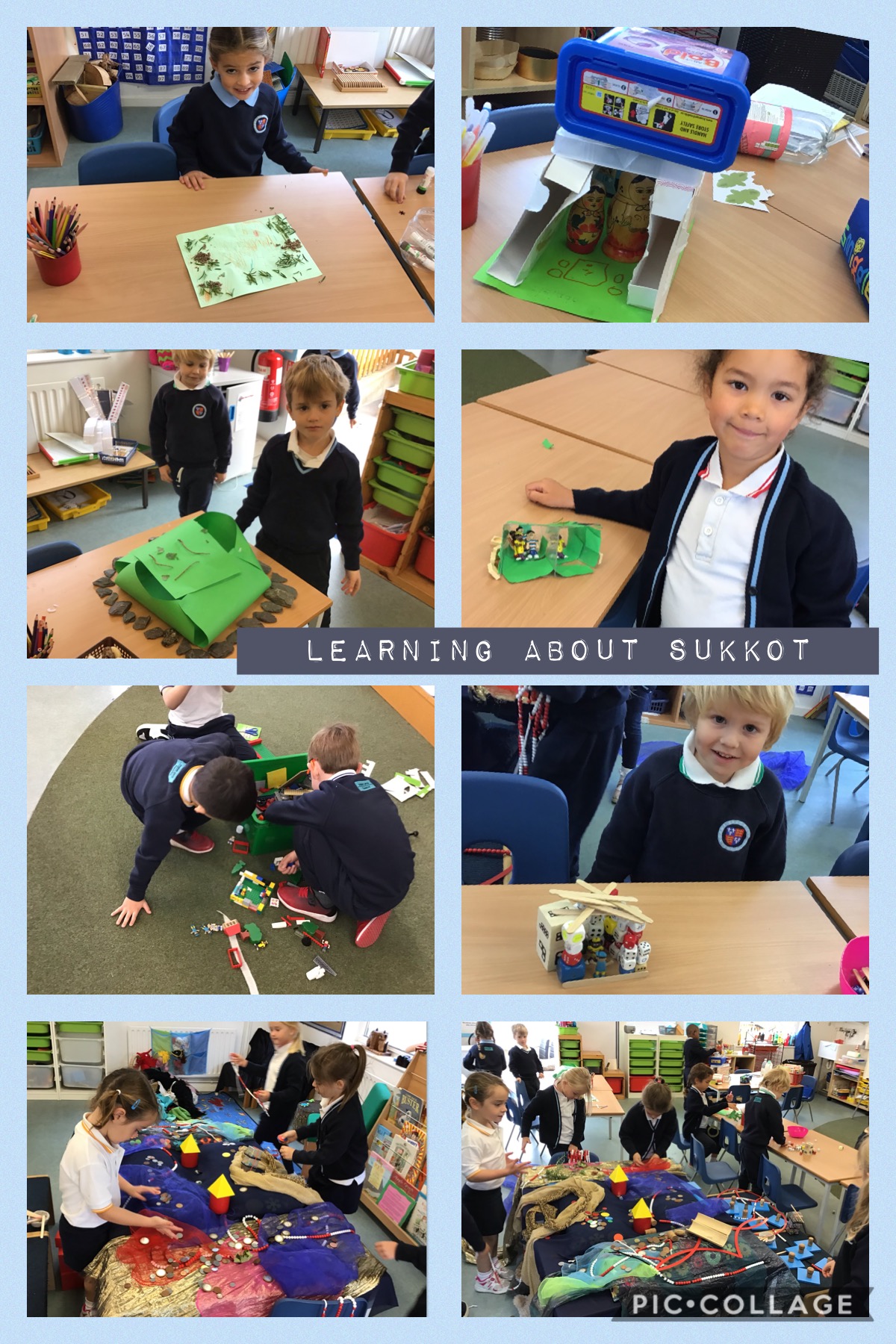 In PLDR we have learnt skills for food hygiene and safe handling, as well as experimented with different methods of cutting fruits in order to design, create and review our healthy fruity faces. It puts a whole new spin on healthy eating, and it's great to see the children looking at things from different angles.
Our Forest School sessions have been adventurous and we have learnt how to make animal shelters for native animals, enjoyed exploring the forest for different foods and signs of autumn. We loved hearing Mrs Bicknell's apple story and seeing the magic star in the middle, followed by making and eating delicious apple tray bake using cooking apples!


National Poetry Day 2020
Dame Bradbury's celebrated National Poetry Day with an interactive remote assembly, during which students and staff revealed their favourite poems and how poetry can make you feel. We had a wonderful reading of 'Matilda' from Hilaire Belloc's Cautionary Verses from Mrs Rogers, starring Ninja the poetry-loving (and scene-stealing!) cat. Newly written poems by our poet in residence Mr Blackman were performed, showing that poetic inspiration can come from the most ordinary of items, such as a shopping bag! Mr Blackman has some very stiff competition from Madame Prowse, who revealed her talent for writing beautiful and moving poetry. Each class were then given the challenge of creating their own 'slam poetry' performance. They had to create and perform a new poem as a class in 15 minutes. 4B braved the cold weather and created their slam poetry performances in the open air. Great poems from 5W, 3M and 4B covered subjects as diverse as school subjects, autumn leaves, volcanic eruptions and sporting activities demonstrating once again that Dame Bradbury's pupils and staff are a vibrant, imaginative and creative community.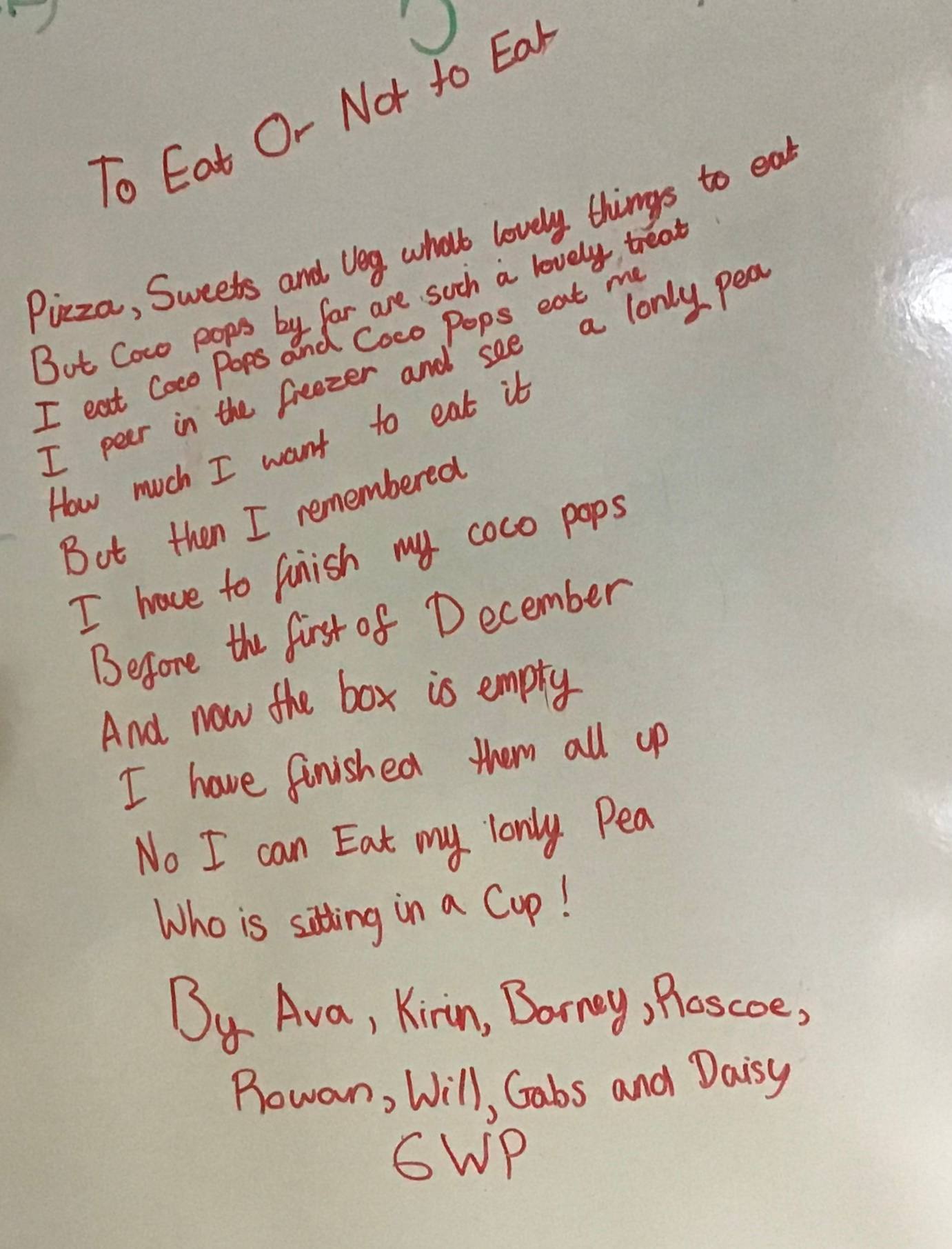 I wish you all a relaxing week, and look forward to another full and stimulating half term to come after our break. I know that I can count on your support to help see us through.
With my best wishes to you all
Louise Graham
Head of Dame Bradbury's 5-11