Dear Parents and Guardians,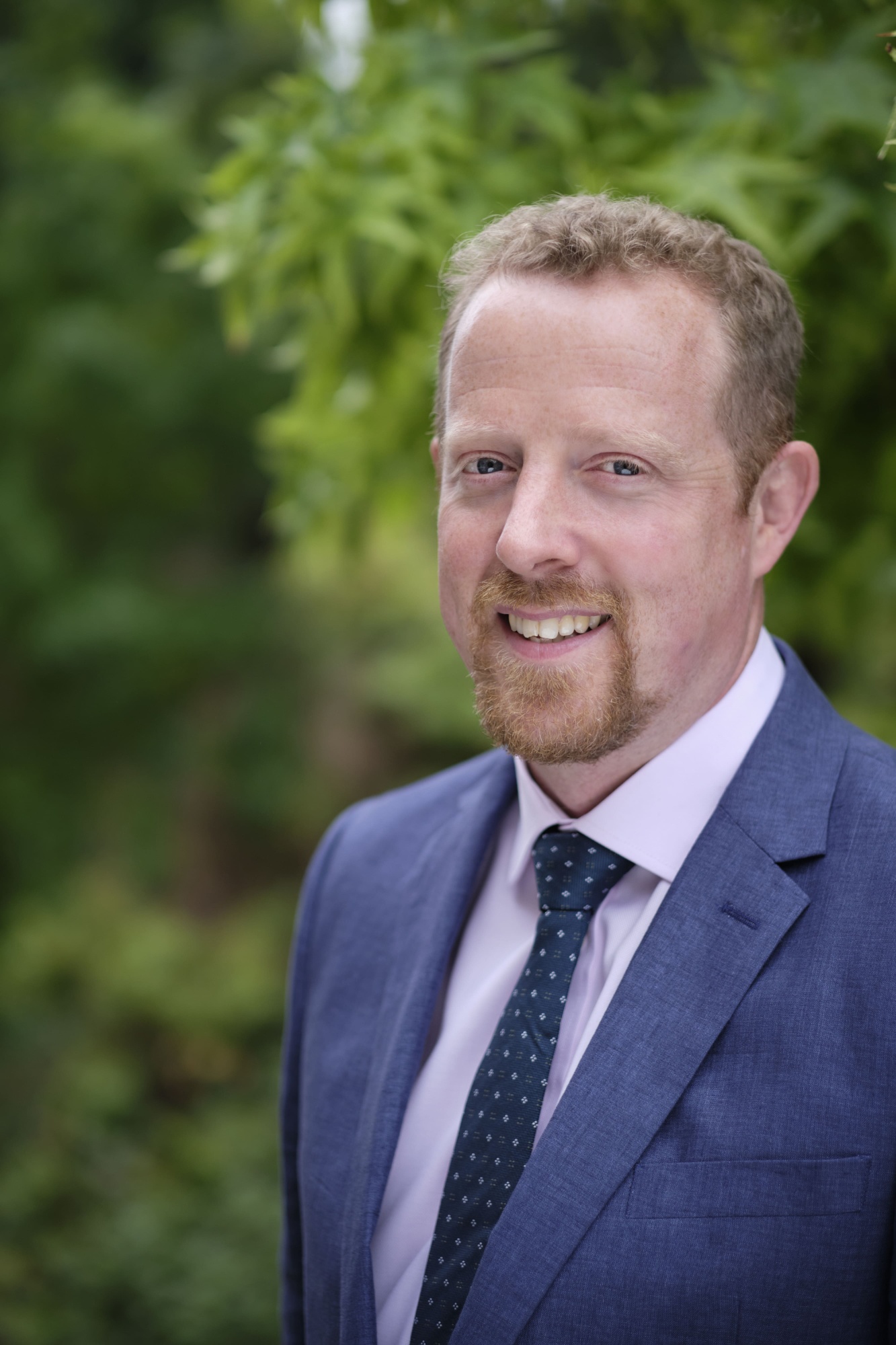 I have long thought that the second half of any autumn term is the true test of a school community. As the light dwindles and the temperature falls, simply making it through the days to the end of our longest term can feel like a feat of endurance. Not so at SPF! The community here has remained purposeful and upbeat, with plenty of educational opportunities and challenges to maintain energy and enthusiasm and sustain us all through these dark winter days.
I am hugely grateful to all who have played their part in supporting the activities of the Senior School in what remain challenging times: pupils, parents and colleagues have demonstrated tremendous spirit and much needed resolve as we have neared the end of 2020. Here are just some of the highlights of the last six weeks...
Christmas donations for Jimmy's and Winter Comfort and linked school sponsorship
Jimmy's and Winter Comfort are two local homeless shelters in Cambridge. This is the first time we have raised donations for Winter Comfort, after they approached us directly to explain that they have been busier than ever as a result of Covid and are really struggling to meet demand. It has therefore been amazing to see the incredible number of donations we have received from all of you - they are very much appreciated and will certainly help in the charities' efforts to support the very vulnerable people they work with.

The Linked Schools group have been continuing to communicate with a number of pupils in Malawi. They currently sponsor their education for £180 per year. This half of term has involved writing letters to determine more about the girls' situation and to understand where any future sponsorship money might best be directed.
Little Shop of Horrors a huge success
In the last week of November, our Year 10, 11 and 12 casts gave truly fabulous final performances of their extracts of 'Little Shop of Horrors'. We are so, so proud of all the performers, musicians, crew and creatives who have worked with such enthusiasm throughout this challenging term and who have together achieved such amazing results. The final performances were an absolute joy to watch!
Mrs Foote is working hard to edit the films which we will be sharing with the casts and their parents in due course. In the meantime, I am delighted to share some of the fabulous production shots from each of the different performances along with a digital programme which can be found here. Please do take a moment to look through these to appreciate just how much work went into making this very unusual, and very special production happen.
The production provided the opportunity for four completely separate bands across the year groups to take part in the filmed show, widening the opportunities for this type of playing to many more students than it would be possible to accommodate in a normal live performance. In total, almost 30 students played in the bands, with some of the musicians doubling up as actors on stage as well!
Music continues to innovate in performance
A large number and wide variety of music rehearsals have continued this term, with 7 choirs and 13 instrumental ensembles rehearsing weekly, in addition to Rock School, music enrichment for Years 10 and 12, and instrumental and singing lessons across the school.
Although our normal busy programme of live concerts and events is mostly on hold, we have taken the opportunity to explore different ways of performing. We have recorded a number of chamber music items during the term, and some of our choirs have filmed a carol service.
Sport - ongoing efforts despite no matches, and elite-level successes
Despite no sports matches this term, students have all been very busy attending clubs and progressing their skills. There has also been some success at a high level with many students being selected for County squads and beyond. Congratulations to the following:
Annabel has been selected for Suffolk U17 squad in cricket; in hockey, Constanze has been selected for England Hockey Performance centre U15 squad; Ana and Tamsin have been selected for Cambridge U15 County; Ollie has been selected for Suffolk U15 squad. Molly Abigail, Orla and Juliette have been selected for Cambridge U14 County; Jet and Martha have been selected for Cambridge U13 squad. Sophie has been selected for Cambridgeshire U14 in tennis.
Many congratulations to five of our Year 11 netball team who have successfully secured a place in the Mavericks Futures Netball Academy in Cambridge. Monika, Annabel, Rive, Isobel and Jess are now well established as part of the Mavericks and join former pupils Isobel and Eva who have also been successful in securing a place at this elite level. Zabeetah has secured a place with Bedford Mavericks and Caitlin has been rewarded for her hard work, joining the Pulse academy. Find out more here.
Congratulations go to Isabella in Year 9 who competed in the British Showjumping National Championship finals at Aintree. Isabella came 22nd in her class which is an outstanding achievement, especially considering this is her first year together with her horse, Black Eye Pea. Unfortunately they had a very unlucky pole on the last jump just pushing them out of the jump off stage. They are now working towards the Bluechip newcomer for 2021, we wish them both every success.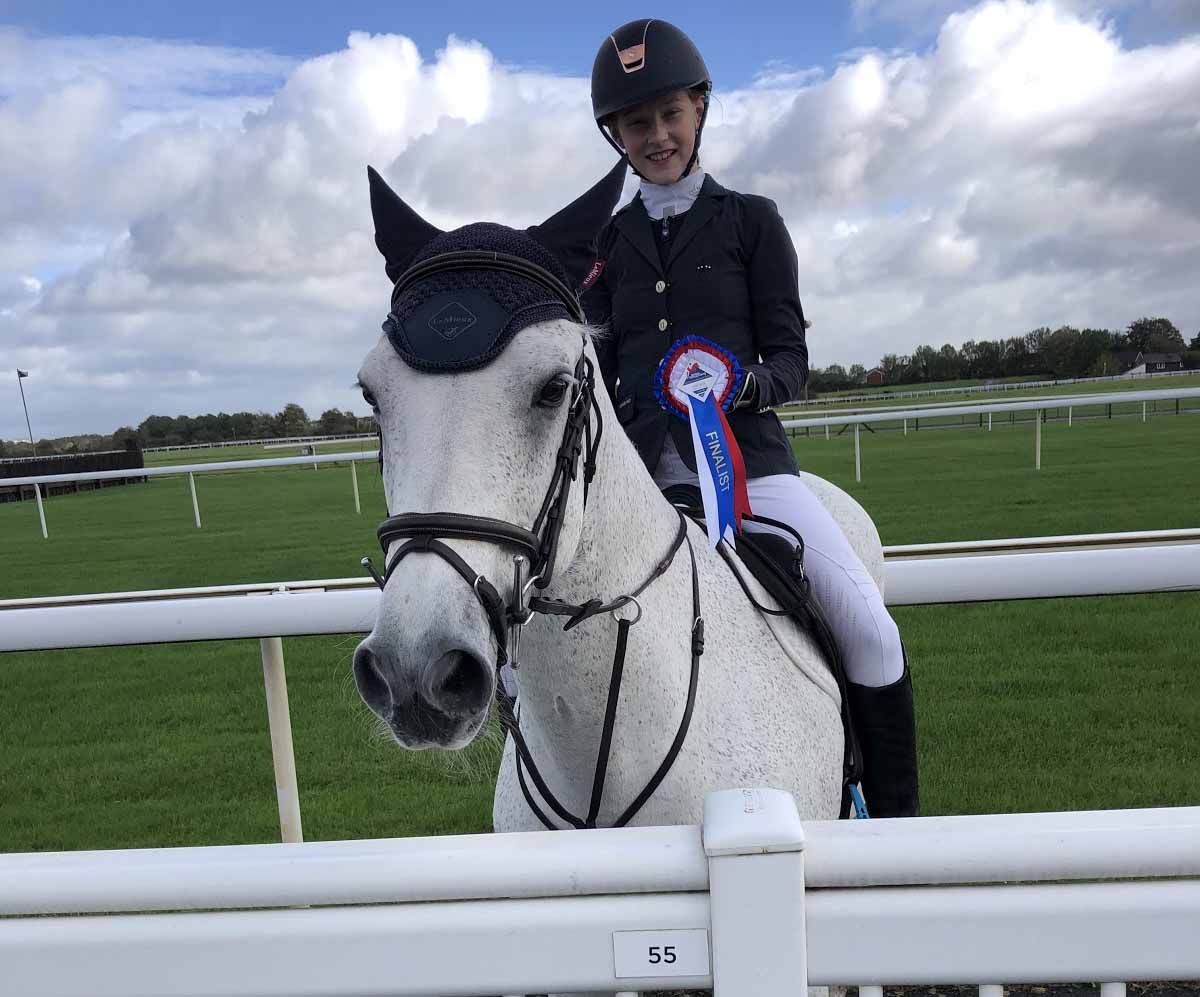 Classics - expressive readers
The Cambridge Classical Association held its annual reading competition in digital form. SPF students from Year 9-12 took part: Daisy, CiCi, Nadia, Verity, Poppy, Naomi, Arshiya and Henry all worked hard to produce accurate and expressive performances of extracts of Latin and Greek prose and verse. Daisy won her category, with Henry, Nadia and Naomi placed 2nd in theirs; Verity and Arshiya were highly commended. Really well done to all our classicists!
RS and Philosophy - Big Covid questions
To mark World Philosophy Day, the RS and Philosophy department produced a video assembly on the ethics of Covid vaccinations. Tutors played the video to their tutees, after which form groups discussed one of the ethical questions, such as, 'Who should receive the vaccine first?' and 'Should pharmaceutical companies make a profit selling the vaccine to low and middle income countries?'. Students recorded their views by voting on these issues with the results of this vote published in the Student Blog. Thanks go to Miss Beevor and the Year 10 and Year 11 students (Ryan, Arshiya, Danika, River and Sukie) who produced the assembly.
Languages - Poetic Performances
Two students have been shortlisted for the Routes into Languages East Mother Tongue Other Tongue poetry competition: Archanaa (Year 11) - Mother Tongue and Phoebe (Year 9) - Other Tongue. Archanaa and Phoebe won prizes in our SPF Languages Competition: mother tongue other tongue, as well as Dorrian Turner (Year 9) - for his poem in another Tongue.
Year 8s celebrated National Poetry Day by performing a Chinese poem from the Tang Dynasty.
Mathematical prowess across all year groups
All students took part in the Bebras competition, which introduces computational thinking to students. It is organised in over 50 countries and is designed to get students all over the world excited about computing. SPF pupils between them gained 151 distinctions and 151 merits. Best in each year group were:
Year 7: Ellis and River scoring 178 in the junior competition
Year 8: Daniel scoring 184 and Year 9 George scoring 178 in the intermediate competition
Year 10 Jamie scoring 158 and Year 11 Abigail scoring 152 in the senior competition
In the senior maths challenge, which is predominantly aimed at sixth form maths students, the following Year 11 students obtained certificates: Katy, Beth and Charlotte (who also got best in year) were awarded silver silver certificates. Cindy, Abigail, Maria, Zoë, Naomi, Sasha, Stephanie, Nithya and Georgie were awarded bronze certificates.
Among 19 Year 11 students who took part this year, Maria in Year 11 scored 23 in the very challenging British Maths Olympiad, which placed her in the top 25% of candidates and was the highest score across the Foundation.
Year 7
Year 7 pupils picked up where they left off at the end of last half term and continue to seem ever more assured in the senior school. In this half term, science lessons saw pupils take part in the Cambridge Physics Experience to learn about the Mars Rover expedition, in which they built and tested their own landing probes and had a Q&A session with some Cambridge University physicists.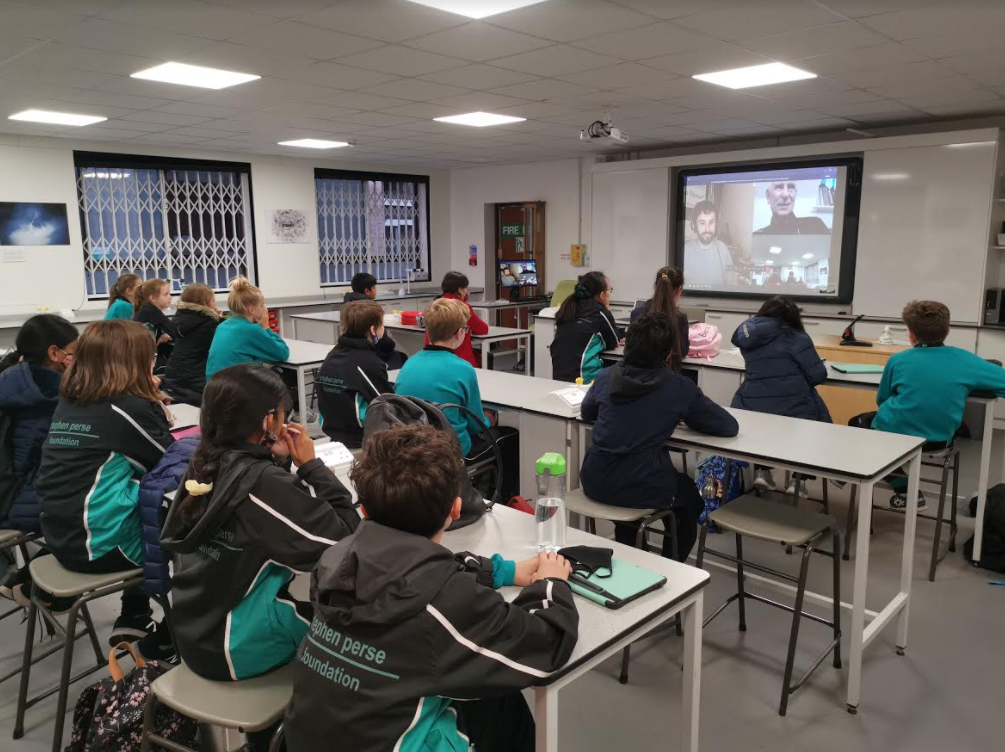 Many Year 7s took part in our autumn themed art and design competitions over the half term break. They created some beautiful artwork, ranging from paintings and sketches, to collage and animation. The art was judged by Mr Keeble and prizes were awarded to Elin, Kitty, Alice, Eva, Hettie and Rishu.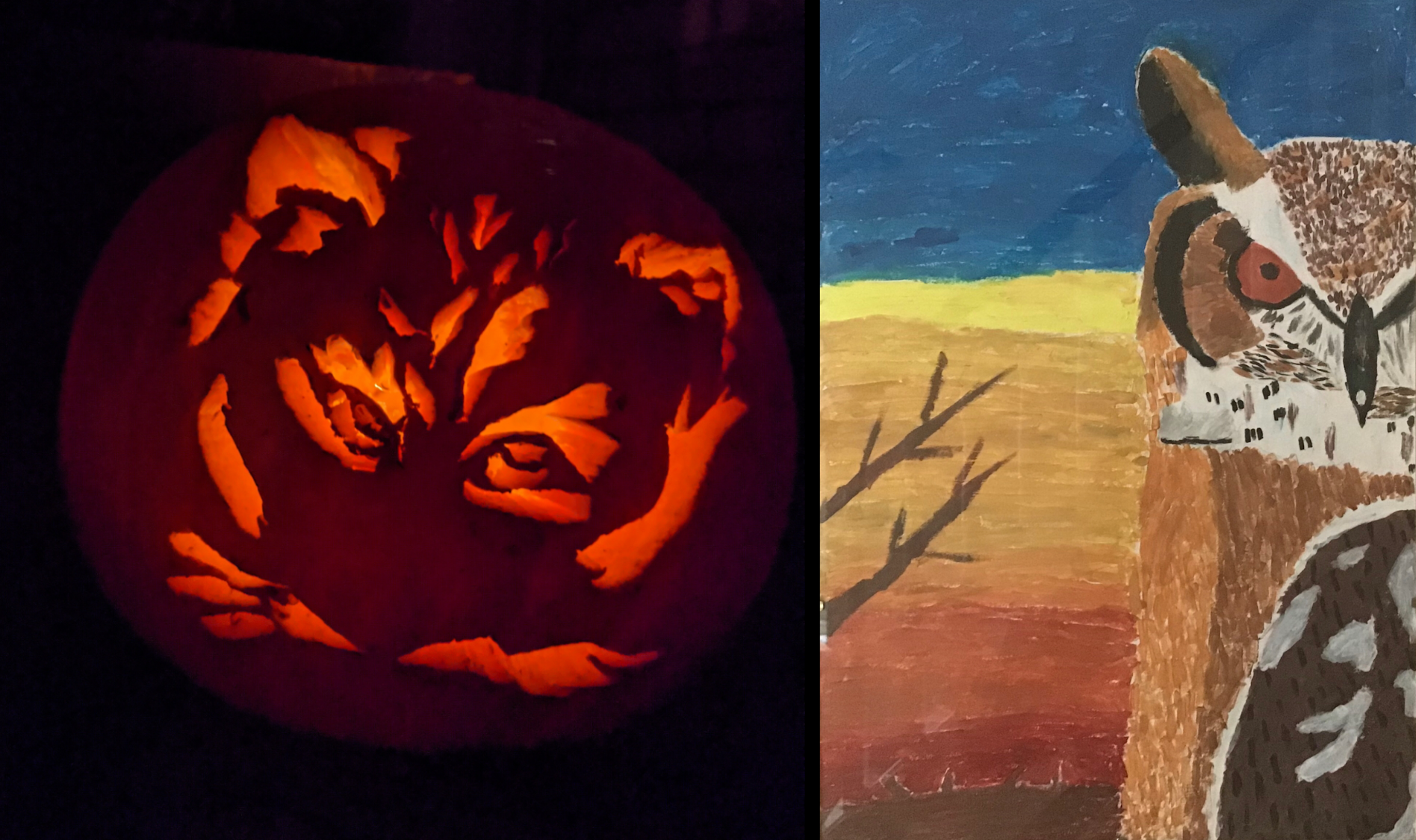 Prior to our autumn assembly, Year 7 were invited to guess the circumference of our very own school jack-o-lantern carved by Mrs Blanchard and named Jeffrey by Year 7. This proved to be a harder guessing game than we had predicted! We asked Year 7 to share their own jack-o-lantern photos with us over half-term, which were both ferocious and friendly. One stop motion video by Hugo included a Jack-o-Lantern who slipped on a banana skin and smashed his own face!
As Christmas approaches, Year 7 have been planning their form charity fundraising ideas for Sew Positive. A special mention must go to Mia, who has been busy making scrunchies, badges and face coverings to sell in aid of the charity.
Meanwhile, Year 7 pupils of French have been looking forward to taking part in the interactive theatre production of the Three Musketeers, which has been the theme of their French course this term. This will be performed in a mixture of English and French, by the visiting Freshwater Theatre Company.
In design and engineering pupils have been going "round the bend" learning about how to prepare and bend acrylic using a strip bender and heat gun alongside many safety lessons to ensure a less risky introduction to the Design Engineering workshops. They have also made great use of our new 3D modelling software called OnShape, inspiring many to form an online user group setting tasks for each other each week.
The Freshwater Theatre Company performed Les Trois Mousquetaires to all the Year 7s studying French. The Year 7s have been reading about the adventures of the three musketeers in French this term and this was a wonderful opportunity to put their learning into practice! An entertaining time was had by all and lots of French learnt!
Finally, the Year 7 choir were chosen to contribute to the Senior School Carol Service, being shown to the students in the last week of term. They sang a three part arrangement of The Holly and the Ivy which really got us in the mood for Christmas. It's been a long but successful term for the new SPF pupils and they shall really deserve their festive rest.
Year 8
In science, Year 8s have been learning about light and exploring why images from a pinhole camera appear upside down (see below for a fantastic physical illustration created by Mr Holgate!)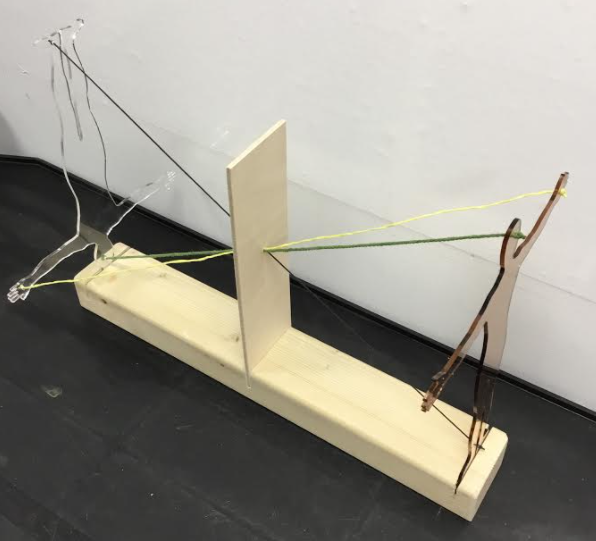 Over the Autumn half term, all of Year 8 were encouraged to submit a picture and description of something they'd cooked. The only limitations were that it had to be with seasonal ingredients or be linked to Halloween. Four different tutor groups took part and there were three winners: Naomi (1st); Amalia (2nd) and Mia (3rd). Here are some images of what was made across the year group: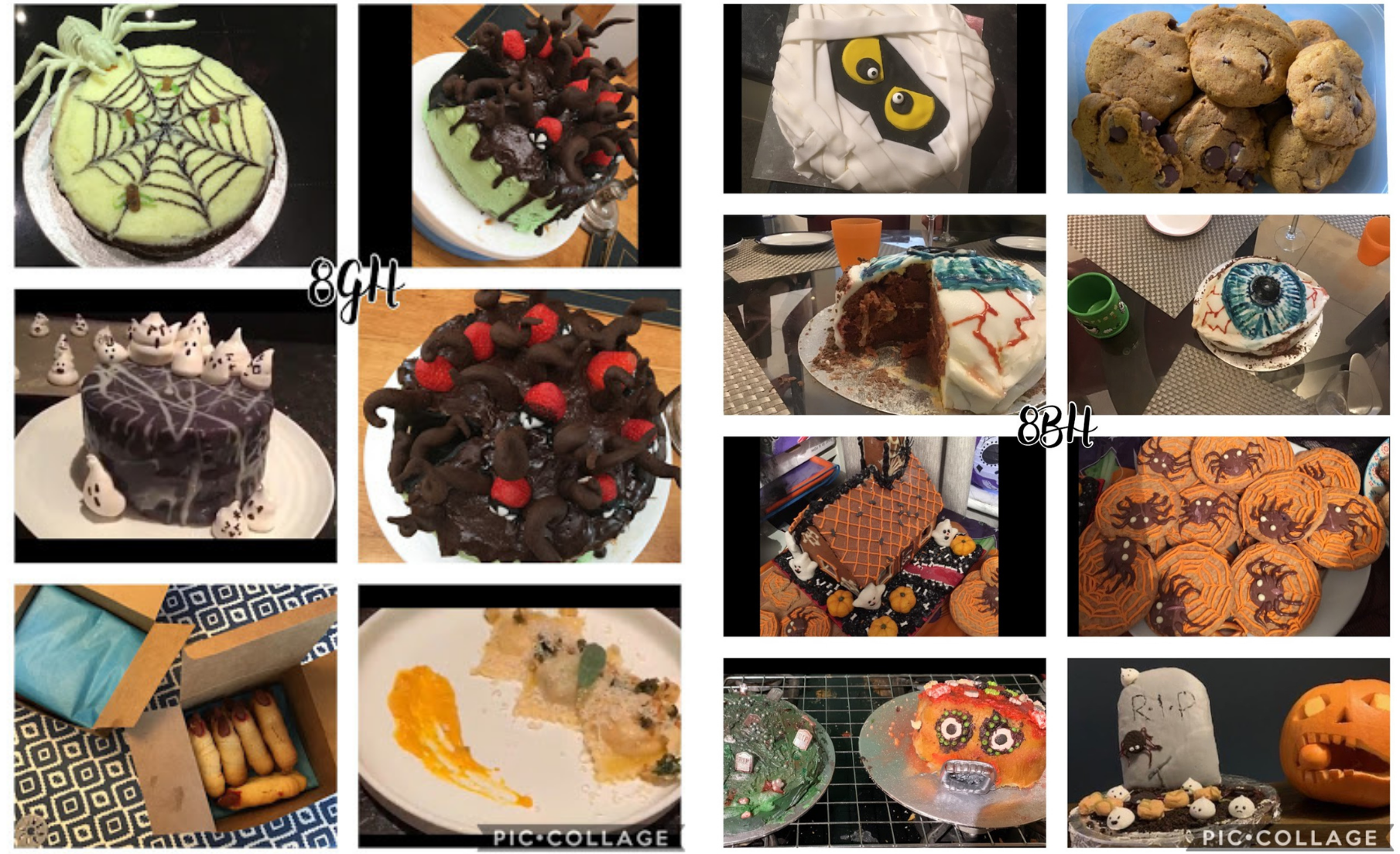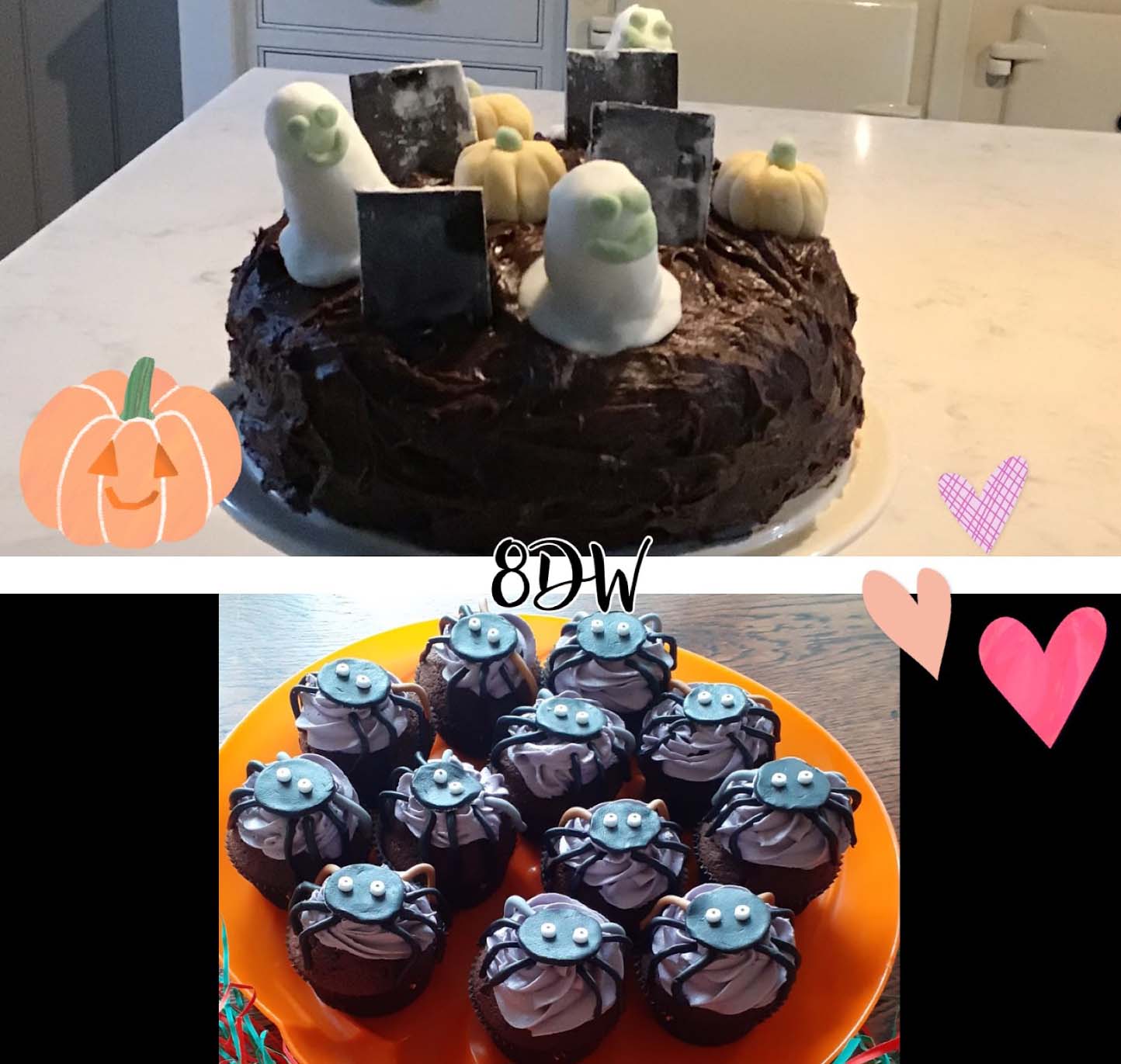 Year 9
Year 9 took the initiative to run monthly challenges to raise money for Charity. November's challenge, named 'Miles for mental health', has seen some VERY impressive results. 3,115 miles covered and £1,250 raised (and counting)! Forms competed to cover the most miles throughout the month by walking, running, cycling and more. Most impressively, Celeste individually covered 376 miles and much credit to the runner up Ilaria, achieving 186. Congratulations to 9S on racking up the most miles 916. Full results are below.
RESULTS – In order
9S – 916 miles 1st
9A – 566 miles 2nd
9R – 460 miles 3rd
9G – 440 miles
9H – 283 miles
Teachers (only 4 of us!) – 251 miles
9P – 199 miles
TOTAL 3115 miles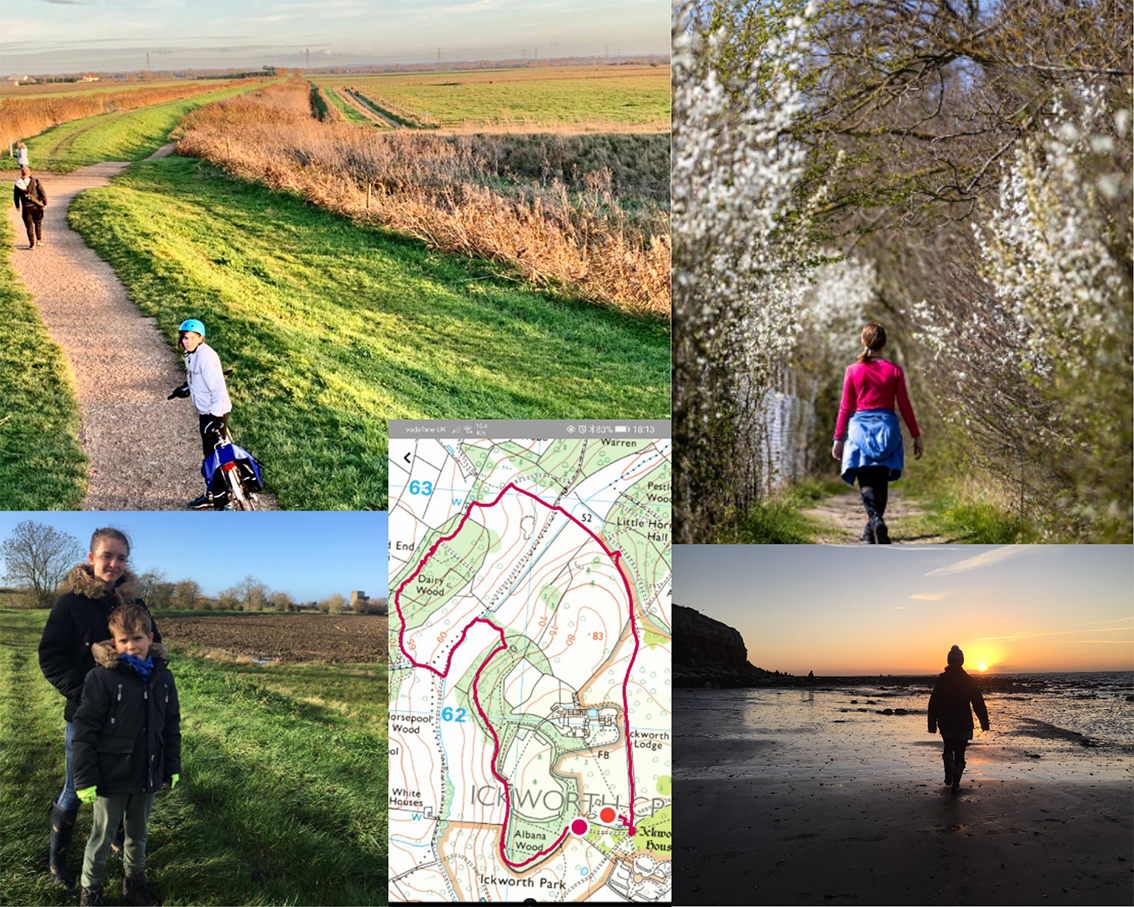 In Classics Club this term, Year 9 have participated in a range of projects and activities to gain a better understanding of the ancient world. Students have created signature scented hand sanitiser using the smells of Rome, created star myths, made mosaics, learned how Romans and Greeks read the signs from the gods, and participated in the recreation of a sacrifice of a cow!
In History, Year 9 students are busy producing short video (bite size) content covering such diverse topics from Partition to the Candy Bomber of the Berlin Blockade.
In science, Year 9 students have embarked on the Shell Bright ideas challenge, where they are attempting to design an innovative solution to a sustainable energy problem that will be faced by cities in 2050. They started by brainstorming ideas (see below!).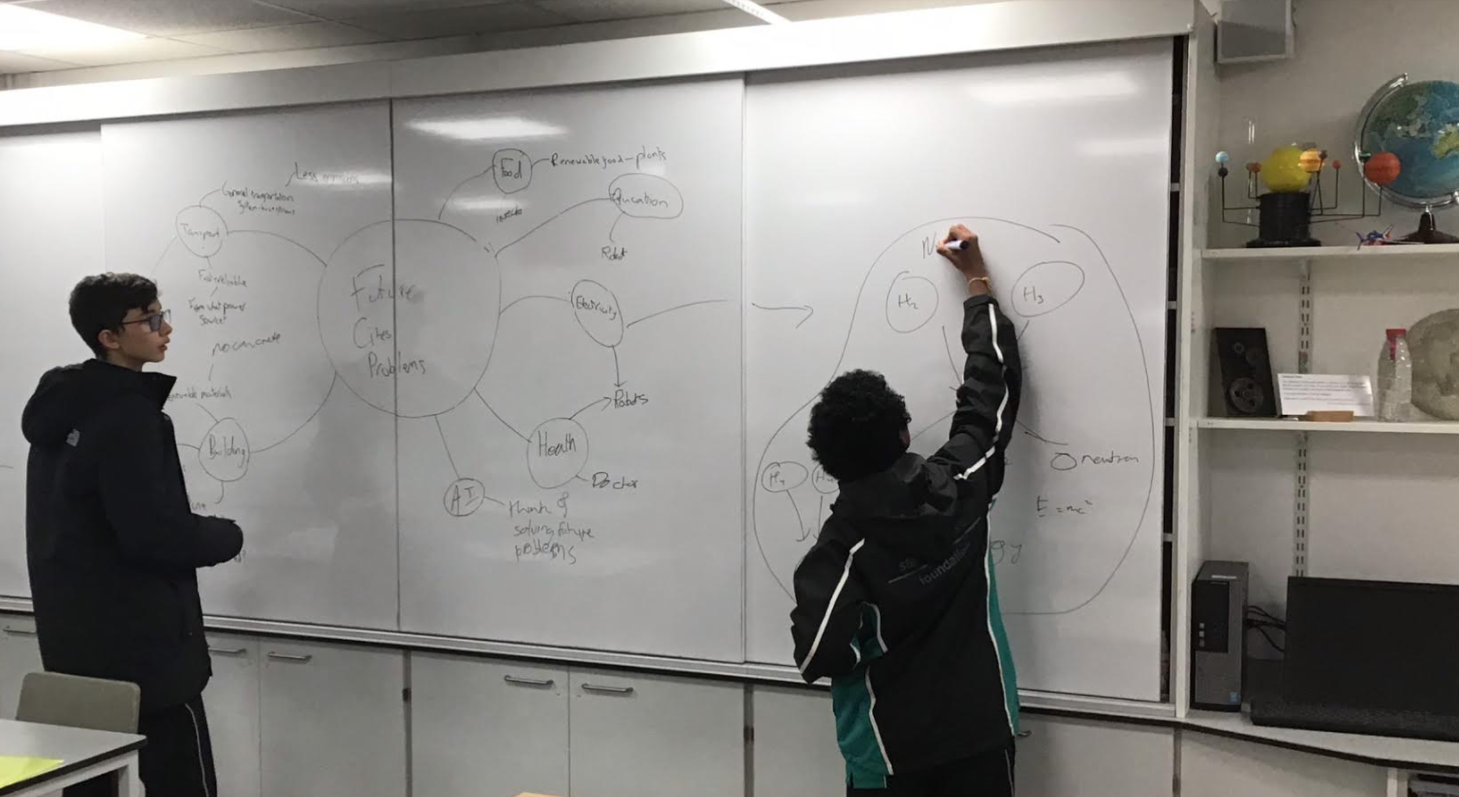 Year 10
Over the last two weeks the Year 10 Business and Economics enrichment class have been working on a sustainability project with Ms Yarnell, finding innovative and marketable ideas which have a positive impact on the environment. The students really enjoyed this project, which gave them a chance to apply some of the theory and ideas they have been discussing all term. The final projects were then presented to a guest celebrity judge (Ms McEwan) to decide on the level of investment.
All projects were of a high quality, including: washing machines with a microfibre filter; a chip to go into scanners to reduce food waste; adding value to recycled jeans by making them distressed by big cats; floating device for cars and caravans in case of floods.
It was a closely fought contest however in the end two teams gained investment:
£60,000 for 50%, which dropped to 40% after 2 years if the money was repaid, for Jealions
£70,000 for 15% for Natantes Currus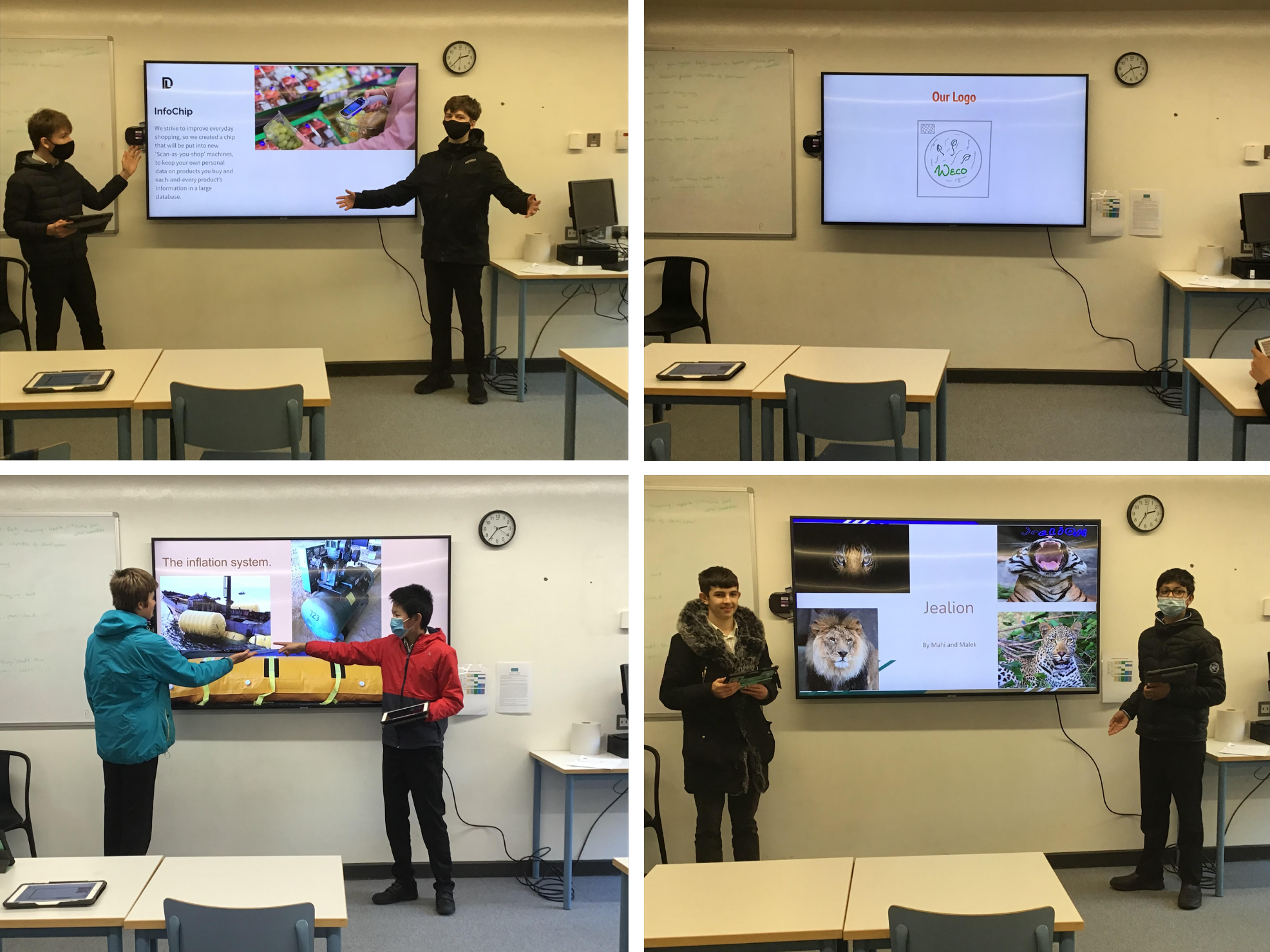 In History, Year 10 students have been engaging in a series of debates such as; 'What has been humanity's greatest enemy throughout History?' 'Who is the greatest hero of History?' and 'Which period of History should the Crown's producers dramatise next?'
Year 11
The School Captains and House Captains have been very busy these last few weeks getting the school ready for the festive period. The Christmas tree is decorated and the House Captains have been getting the younger years into shape for the upcoming house talent performances.
A special mention must also go to Art and Design students who completed their two-day mock practical exam this last week, the work from which will go on display for the GCSE Art Exhibition.
Inspire and Guide (years 10 and 11)
Our Inspire and Guide programme for both the Year 10 and Year 11 started through a virtual interview presentation with the Student President team who shared their reflections and advice on adapting to the sixth form, A levels and the IB and university applications. Year 10 then started considering post GCSE options, degree apprenticeships and the contrasting opportunities of A level courses and the IB.
Year 11 students have had the opportunity to explore the new subjects that are available in sixth form, with 28 optional taster sessions across all subjects proving extremely popular.
Both year groups heard from the following inspirational speakers: Ms Dunne who recounted her experiences of being a Field Biologist life from Hawaii, Dr Jim Ajioka on using Biology to transform the Clothing Industry, Dr Saira Aiden Clark-Habbi on her role in UNICEF, our own Ms Tracy Handford speaking on teaching and leadership, then DCI Jake Collie talking on his Career in the Police/Interpol & Anti-Terrorism.
And finally
Thank you to everyone, parents, pupils and colleagues for all of their forbearance and positive support of one another this term. It has been a tremendous community effort, from which I think we can all take a great deal of pride.
I hope that the Winter break provides time to be together as a family, to rest and reinvigorate. I look forward to us all reconvening in the new year for what I hope will be happy and prosperous 2021 for all.
Best wishes
Mr Richard Girvan
Principal and Head of Senior School