Dear Parents and Guardians,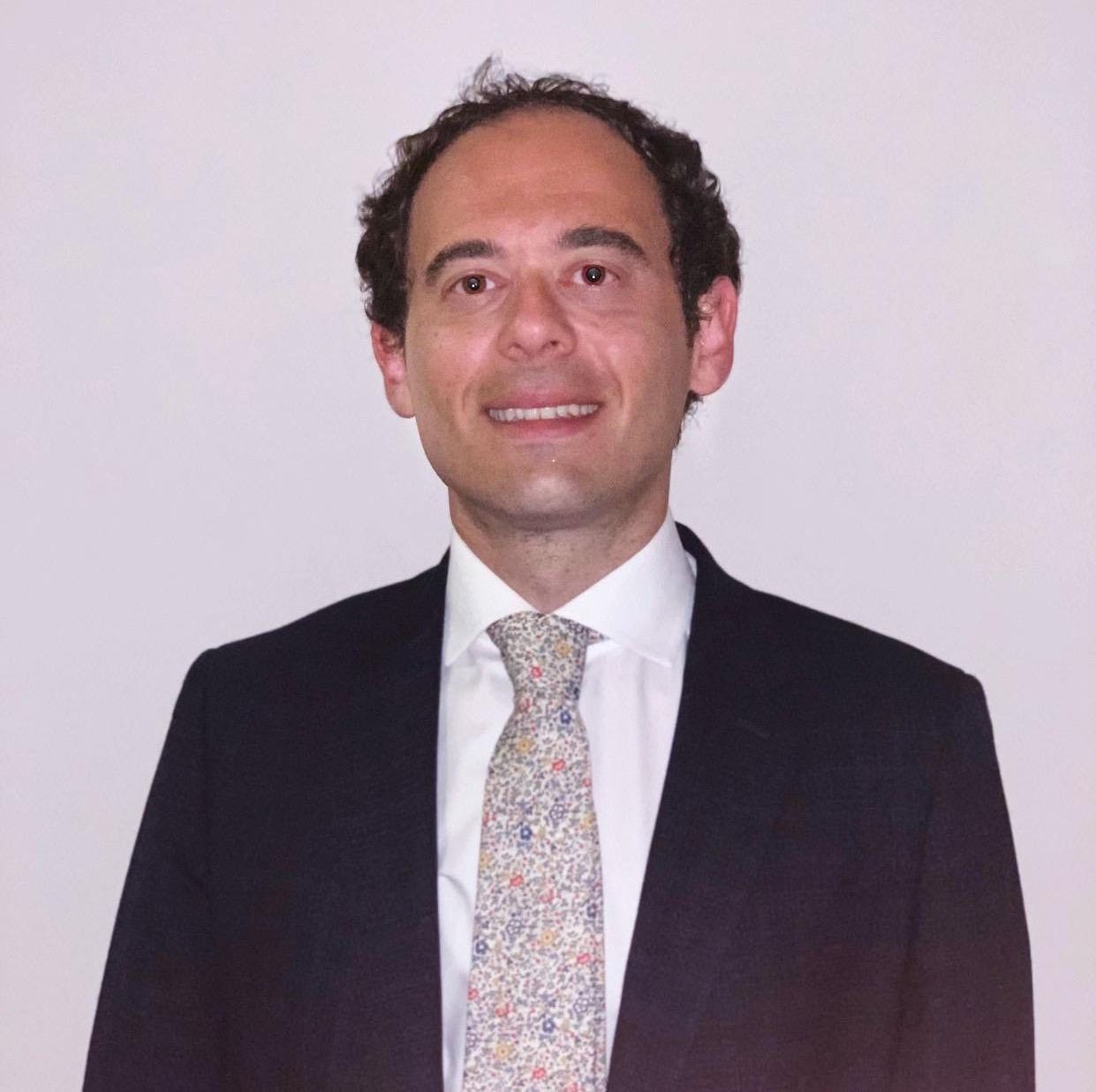 It has certainly been an unusual time for us all, with many changes to our lives, but one constant has been the fantastic creativity, energy and enterprise of our sixth form community.
Our boarding students have enjoyed a host of activities this term, including a sushi-making class with the Head Chef.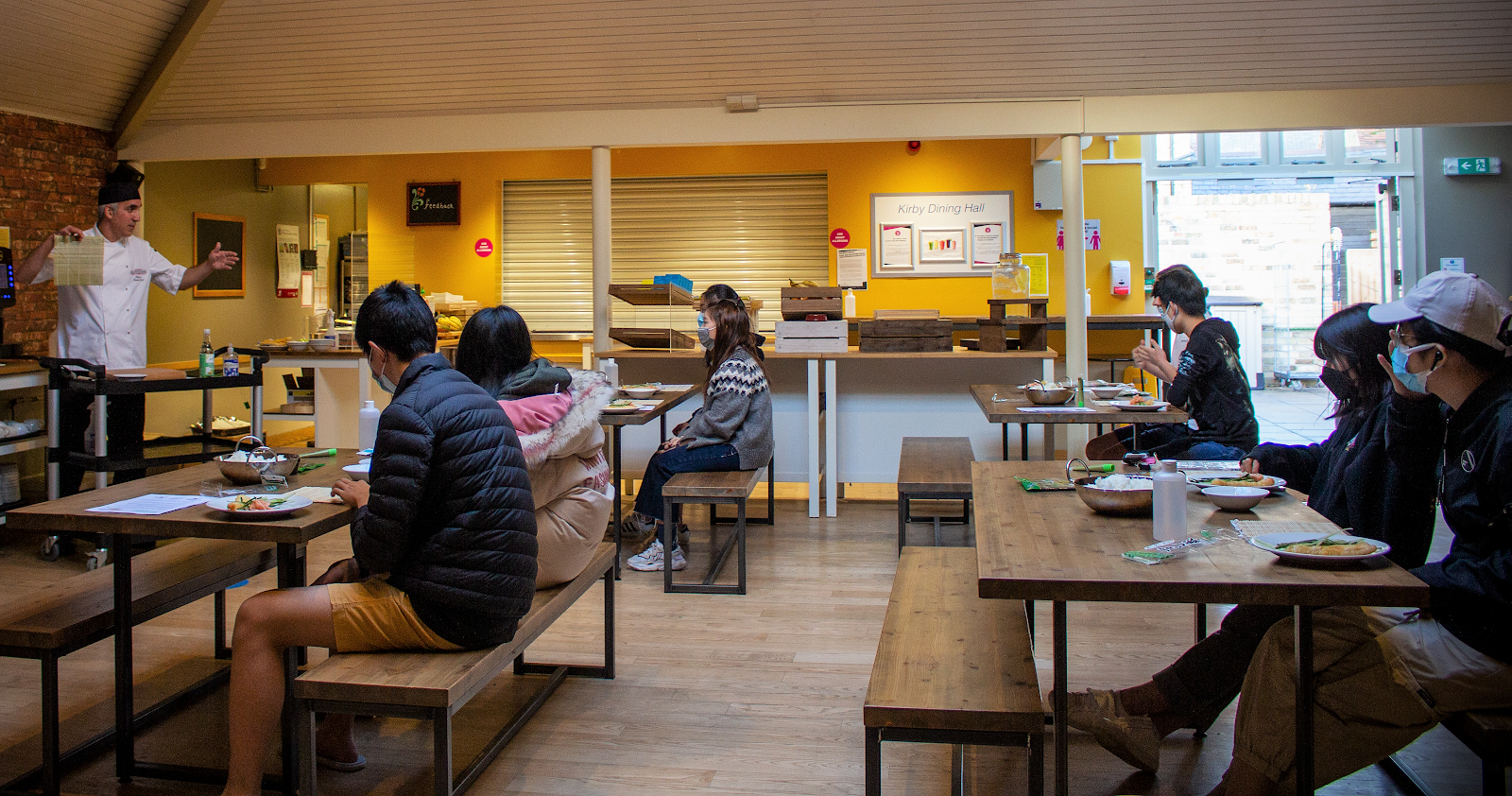 The culinary fun continued with a bread and enriched dough making class where our students had the opportunity to make fougasse, pizza and Chelsea buns.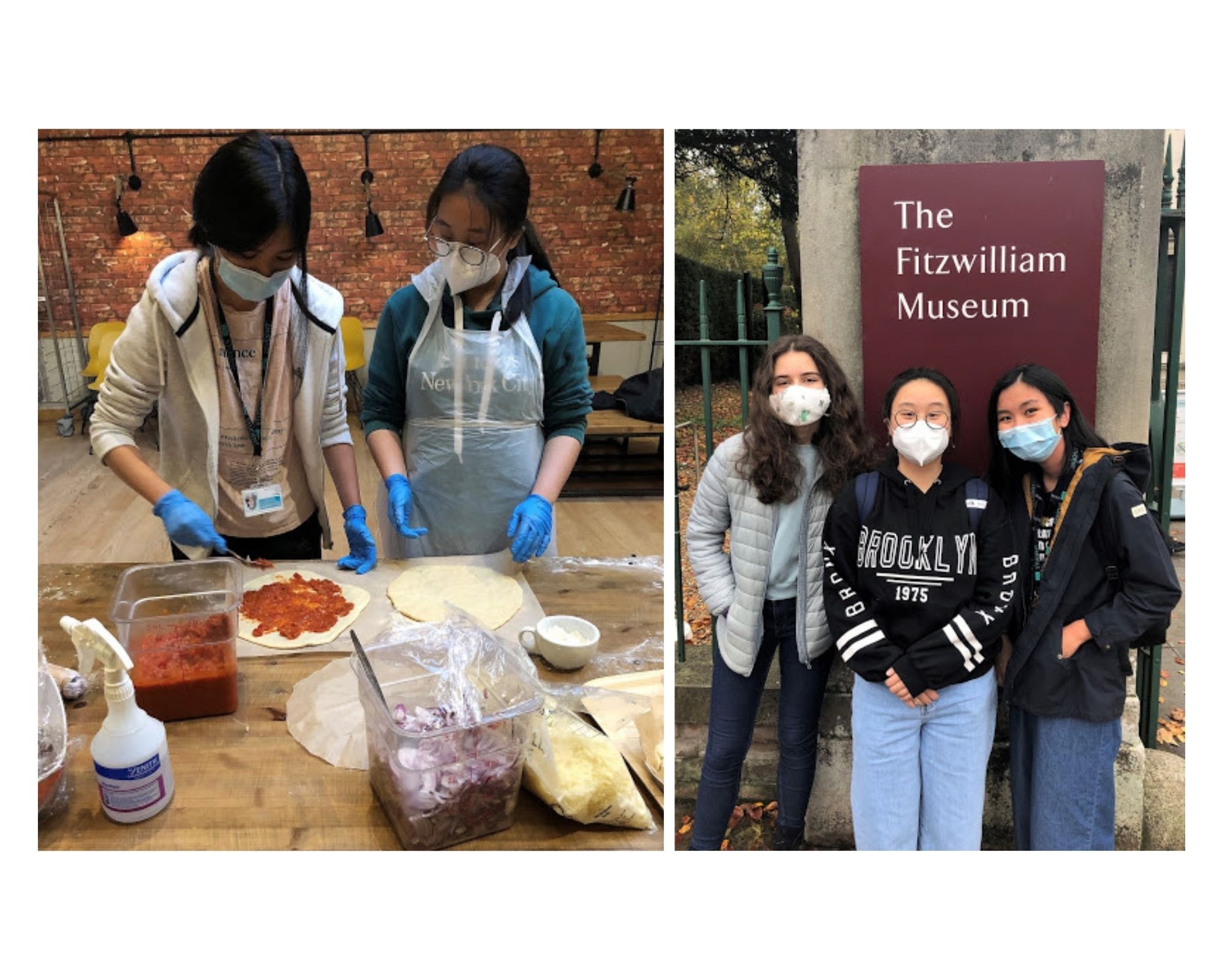 At half-term, our boarders visited both the Fitzwilliam Museum, as well as Escape Room in Cambridge - being so close to escaping at the hour mark they were allowed more time and escaped in 61 minutes and 18 seconds!
As part of their weekend excursions, our boarding students enjoyed a spot of horse riding at Waterbeach and a bout of badminton in Cambridge. Our Year 12s also enjoyed carving pumpkins outside the boarding house on Halloween. More recently, our boarders came together for the Boarding House Christmas Dinner.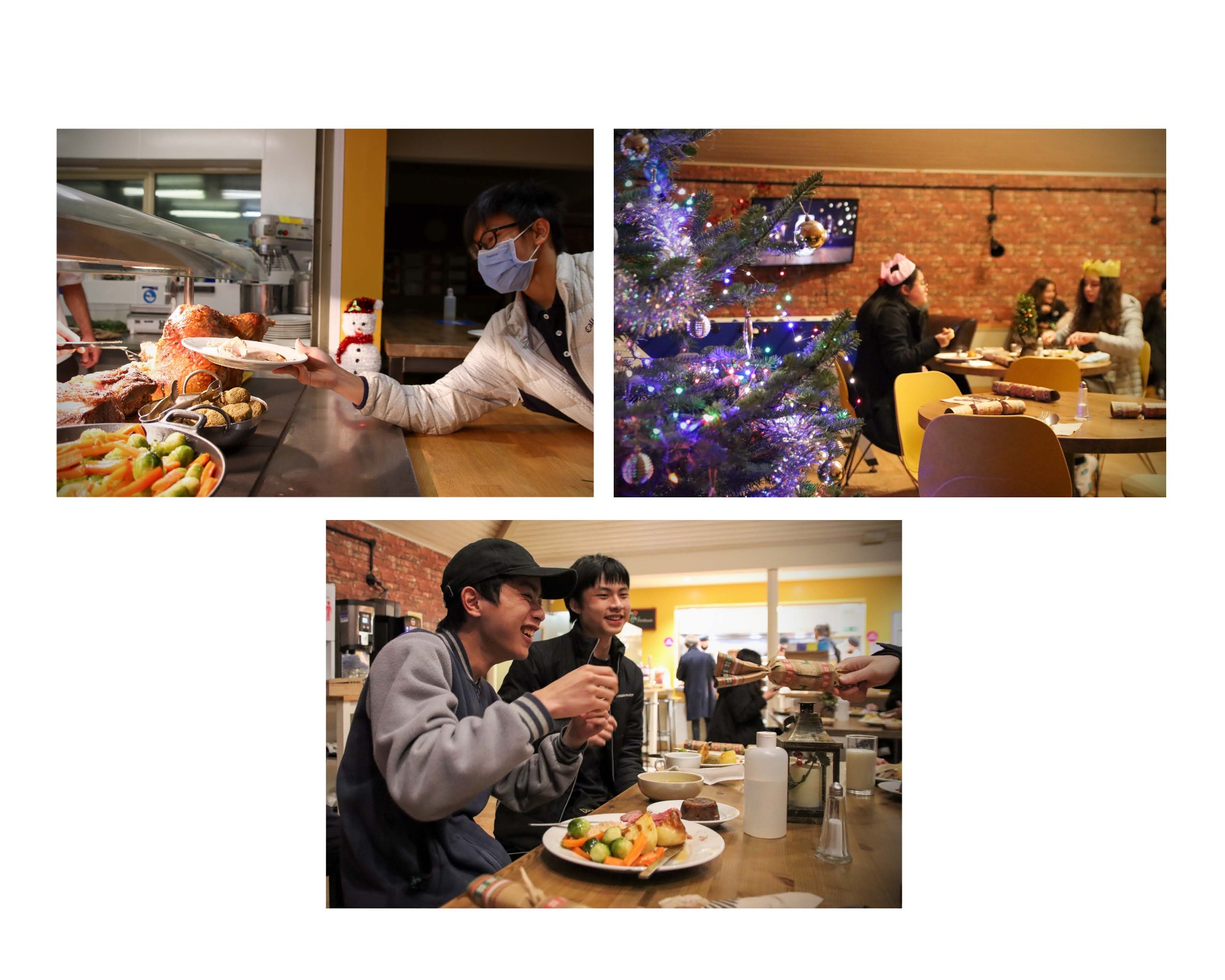 On a charitable note, our Student President Team have been raising funds for East Anglia Children's Hospices (EACH), their chosen charity for the term. They organised a fabulous fancy dress fundraiser - 70s/80s style - and subsequently oversaw the annual Foundation Digital Christmas Card Competition. It is great to see initiatives like these raising awareness and allowing us to raise funds in support of important causes. Thank you to the Student President Team and also those who took part in these events.
The Upper Sixth Linked Schools group are now sponsoring twelve girls in a school in Namandanje, Malawi who have also had a very disrupted year thanks to Covid-19. In the light of the changing needs in the Malawian school, the Stephen Perse students are planning how to best spend their remaining funds (raised in previous years) before handing over responsibility to a younger year group.
In addition, Jemima W has been making and selling Charity Christmas Face Masks in the Sixth Form to help raise money for Raleigh International, a charity focussed on delivering sustainable change to communities in some of the world's poorest communities. Next summer Jemima will be joining one of the Raleigh projects in Nepal to improve access to fresh water and sanitation in an area still reeling from terrible earthquakes a few years ago. Jemima has made more than 200 masks and raised over £1000 for the charity to date.
It has been an equally busy term for academic and co-curricular events.
Undeterred by the current Covid-19 restrictions, the Cambridge Classical Association held its annual reading competition in digital form. Stephen Perse students from Y9-12 took part and all worked hard to produce accurate and expressive performances of extracts of Latin and Greek prose and verse. Daisy T got first prize for the Senior Latin and Nadia P second prize for Senior Greek. Congratulations both on your fantastic achievement!
In other Classics news, the Sixth Form Classics extension club has been well attended by members of Year 13 this term. There have been sessions on interpreting Romano-British mosaics, the ethics of excavating human remains at Pompeii, Roman historical geography, modern perceptions of Ancient Greek democracy, Classical linguistics at Vindolanda and Ancient Greek philosophy and magic.
Our Maths students took part in the Bebras Challenge. There were 28 distinctions and 28 merits awarded. Tilly O placed best in Year 13 and in school, and Mean S best in Year 12. Our Maths students also took part in the Senior Maths Challenge. There were 7 golds, 15 silver, and 27 bronze awards. Ziheng W placed best in Year 13, and Haiyu L placed best in Year 12 and in school - he also scored full marks! Congratulations to all who took part and thank you to our Maths department for organising these events.
Over in Physics, our Year 12 students have put together a team for the Davidson Inventor Challenge, run by the Chemical Engineering department at Cambridge University. They will be working together to come up with an innovative solution to a sustainable energy challenge. Three Year 13 students entered the British Physics Olympiad Year 13 Challenge. Both our Year 12 and 13 students have attended online Cambridge Physics lectures on topics ranging from black holes to inside the atom, and in extension classes they have been attempting difficult questions from Cambridge University's Isaac Physics website. Students have also been exploring the resources on the new SPF Physics website.
In Business matters, Cici T was recently appointed the SPF Financial Times Student Advocate. This competitive entry saw the Foundation accepted into the FT programme with approximately 100 other schools globally. As a Student Advocate, Cici will be developing her communication skills by representing the views of students to the FT and promoting the advantages of reading the FT to their friends and teachers. In this role Cici will have the opportunity to become the voice of students and in doing so, assisting the FT to better understand student views, visions and ambitions. Well done Cici!
Charlotte W, Megan T and Lisa M were the proud winners of the Franchise competition in the Taste of Business enrichment course this term. They shared the virtual prize of £50,000 towards the start-up costs of their chosen franchises. Charlotte won £15,000 after demonstrating an unrivalled passion for her franchise 'Barking Mad' which provides holidays and care for dogs. Charlotte said 'It was interesting to see how I could start up my own business with a franchise'. Megan won £25,000 for her Triple Two Coffee franchise with her convincing presentation on her love for coffee and the continuing growth in demand for coffee. Lisa gained the last available £10,000 finance for a Fresh Flower Scent turnkey shop franchise with her persuasive pitch in which she name-dropped the Queen as being in receipt of a bouquet. Commiserations (and thanks!) to the remaining students who all gave interesting pitches for a range of franchises from Christmas decorations to share investment opportunities. Thank you to Mrs Coulson for supporting our students with their business ventures.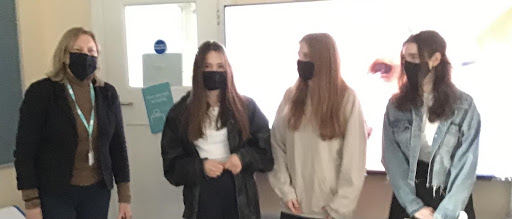 The Art, Music and Drama departments have also been busy with projects this term.
Event details and information for our Sixth Form Art Exhibition can be found here.
In the last week of November, our Year 10, 11 and 12 casts gave truly fabulous final performances of their extracts of 'Little Shop of Horrors'. We are so, so proud of all the performers, musicians, crew and creatives who have worked with such enthusiasm throughout this challenging term and who have together achieved such amazing results. The final performances were an absolute joy to watch!
Mrs Foote is working hard to edit the films which we will be sharing with the casts and their parents in due course. In the meantime, we are delighted to share some of the fabulous production shots from each of the different performances along with a digital programme which can be found here. Please do take a moment to look through these to appreciate just how much work went into making this very unusual, and very special production happen. Thank you to Ms Barrell and the whole cast and crew for bringing this production (and man-eating plant) to life!
The Autumn Term has been a very busy time for the Music department; a large number and wide variety of rehearsals have continued despite the new routines, which have provided new and different opportunities. In the Sixth Form, the Year 12 choir has explored some extended and challenging repertoire, much of which will be recorded next term, and the Chamber Orchestra has tackled some demanding string repertoire. Although much of the musical activity has by necessity been confined to the school buildings, the end of term has provided the opportunity for Sixth Form musicians to visit Great St Mary's on two occasions. On Friday 4 December, Julia P, Josh G and Esther T performed a one-hour concert to a socially-distanced audienced. This was part of a new series of concerts called 'First Friday' (as they take place on the first Friday of the month) and we are proud to have given the very first concert in this new venture. The programme included violin solos (Julia and Josh) by Bach, Brahms, Mozart and Tchaikovsky, and vocal solos (Esther) by Mozart, Schumann, Handel and Gluck. All of the students then combined for a complete performance of Bach's Concerto for Two Violins (with harpsichord and cello accompaniment). The concert organiser described the concert as 'utterly delightful' and we have been invited back to perform again next term. On Monday 7 December we returned to Great St Mary's, this time to film our Carol Service. The Year 12 choir played a big role in this service, and the traditional Year 13 solo of Once in Royal David's City was sung by Esther.
Finally, as the holiday season approaches, I would like to wish all of you a safe and restful break.
Best wishes
Mr Pinkus
Head of Sixth Form