In the International Baccalaureate (IB) you choose six subjects from the IB curriculum. You are also assessed on three core areas – Theory of Knowledge (ToK), an Extended Essay and Creativity, Activity, Service (CAS).
What will I study?
You will choose six subjects in total, one from each of Groups 1 to 5 and then a sixth subject from Group 6 (known as the 'elective group') or by taking an extra subject from Groups 2, 3, or 4.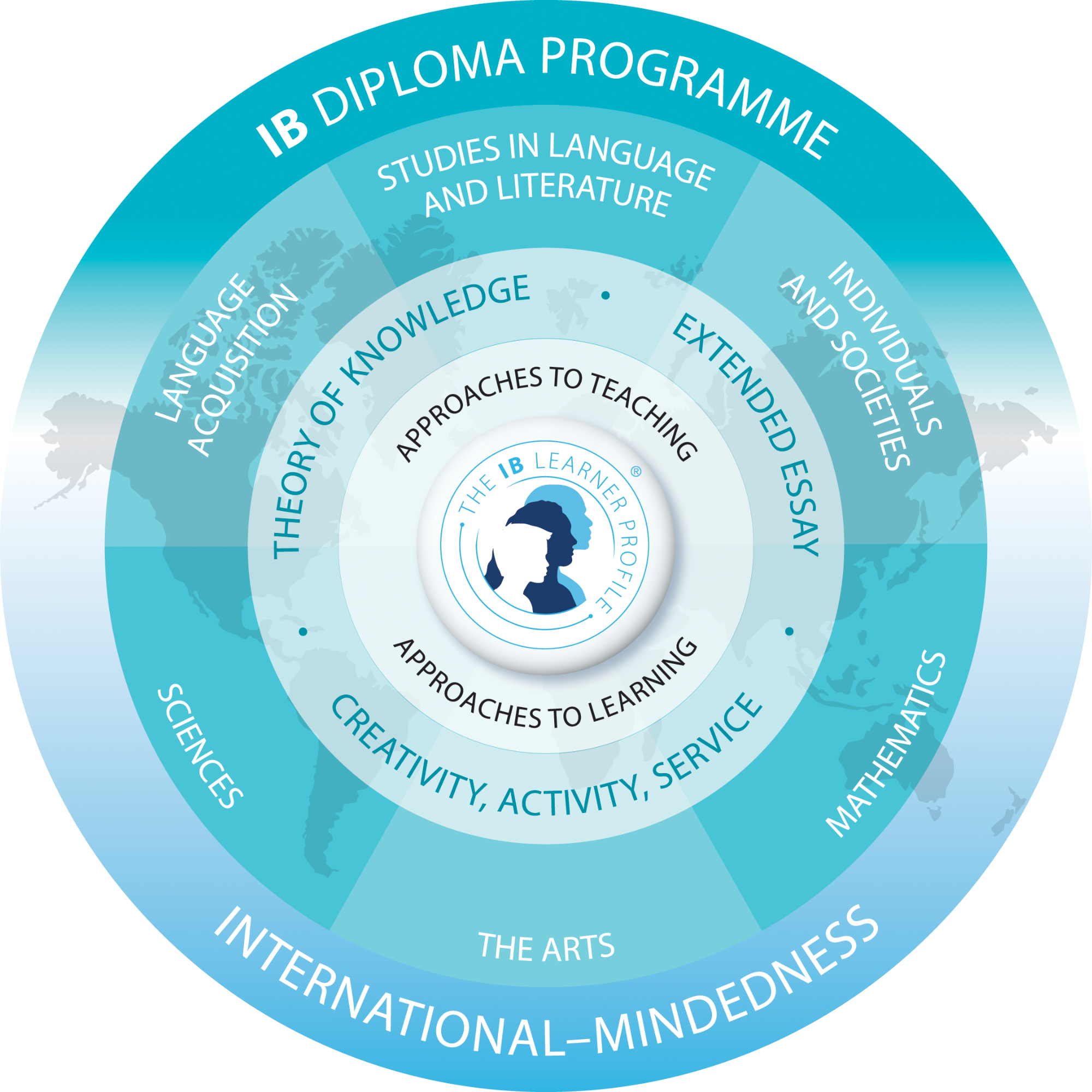 Choose one subject from each of the following areas:
Group 1: Studies in Language and Literature
Group 2: Language Acquisition
Group 3: Individuals and Societies
Group 4: Sciences
Group 5: Mathematics
Group 6: The Arts (or an additional Science, Language or Humanity subject)
Points and results
A maximum of seven points are awarded for each subject, selected from the above six groups.
Three additional points are allocated to studying the Theory of Knowledge (ToK) and an extended essay. Students also participate in a Creativity, Activity, Service (CAS) programme.
A total IB score of 45 is an exceptional academic achievement. Each year, only around 150 students in the world achieve it. Our average score is typically around 40 placing our students amongst the top 5% globally.
Background
The IB was set up in 1968 by teachers. It now provides qualifications to students all across the world. We have been teaching the IB Diploma since 2008 as a stable and highly regarded alternative to A Levels.
During this time, our IB students have gone on to study the full range of subjects at leading universities – from engineering, medicine, veterinary medicine, mathematics and chemistry to the humanities, law and languages. The IB is fully understood by universities and its holistic, well-rounded approach is much praised.
Flexibility and choice
You will also have flexibility in choosing your subjects. It is essential to take Group 1, plus a Group 2 language, a Group 3 humanities subject, a Group 4 science and a mathematics course from Group 5.
Group 6 is an elective. The IB acknowledges that the arts play a pivotal role in the curriculum, as demonstrated by the CAS programme. However, it is recognised that not all students will have sufficient natural ability to study the arts at this level. You may prefer not to take a Group 6 subject, instead choosing a second subject from Groups 2-4.
Higher level (HL) and standard level (SL)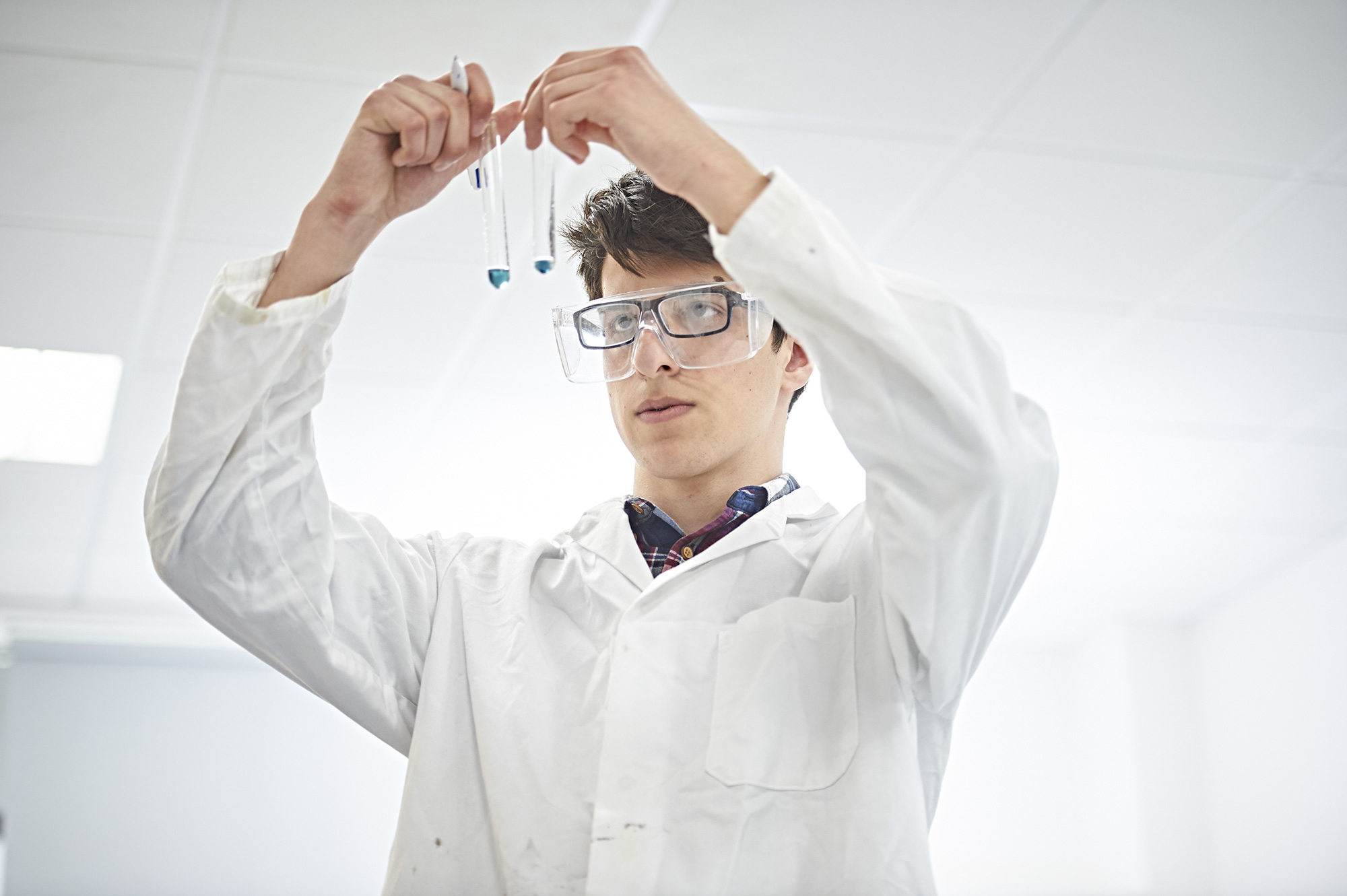 Everyone takes three subject choices at higher level (HL) and the remaining three at standard level (SL). Over the two years, each HL subject entails 240 hours of teaching, whereas SL subjects entail 150 hours.
For most subjects, HL and SL students are taught in the same class, with HL students having extra weekly lessons to extend their knowledge and develop their application. This is not the case for English Literature or Mathematics where HL and SL are taught separately.
Theory of Knowledge
You will also study Theory of Knowledge (ToK) alongside our A Level students. ToK is examined by a short essay (completed in your own time with our guidance) and by an oral presentation.
How is it all graded?

Each of the six subjects is scored from 1 to 7 (7 is the best). Theory of Knowledge and the Extended Essay are also graded to give their own score totalling a maximum of 3 points.
This gives an overall total out of 45.
To give you an idea, 40 or more points would be in the top 5% in the world. Our average score is usually around this mark.
University offers
The University of Oxford tends to offer at 38 or 39 points. Most leading research universities (The Russell Group) offer at between 35 and 38 points with a very few at 39
or 40.
HL points are usually specified as being more significant than SL. King's College London offers at 35 points and Birmingham and Royal Holloway at 32.
The University of Cambridge is the only university that has consistently offered as high as 42 points but then they have also offered the highest at A*AA or A*A*A for A Level results.
There are plenty of other universities offering courses at 30 points or more.
Is the IB changing?
No. The IB is an education organisation which is independent from national governments.
IB subjects are reviewed and updated on a 7-year cycle so there is never any unforeseen change. It was established in 1968 and has an excellent track-record
of maintaining standards of academic rigour.
What does the IB mean for me?

The IB will give you the chance to study a wider range of subjects and keep a greater variety of future options open. This will be more important to some students than others.
Balancing your subjects is important and we will help you to do this.
You should focus on your 3 HL choices and then consider your SLs. There are three ways in which you can adjust the type of academic path within the IB.
Opt for Maths SL Applications and Interpretations rather than Maths SL Analysis and Approaches.
Opt for language ab initio SL - a language from scratch, absolutely no prior knowledge is expected. We offer Italian ab initio.
Opt for Environmental Systems and Societies (ESS) SL as your science rather than SL Biology, Chemistry or Physics. ESS is a combination of biology, geography, economics and politics — a practical approach to studying environmental issues.
Talk to us about the best balance for you.