Junior School
The first month of the spring term has seen Junior School pupils involved in two major collaborative project days with their counterparts from Dame Bradbury's, workshop sessions with visiting speakers, several special talks and assemblies, and the all important annual celebration of the Foundation's birthday!
This year we looked back over a few highlights from the 138 years since the school first opened its doors at 68 Trumpington Street to 28 pupils, whose parents paid £5 per term. The fact that Cambridge, along with much of southern England, was in the grip of a major blizzard in mid-January 1881 is always a talking point and the history of our seven school houses is also much discussed. This year we learnt about some of the former Junior School heads, including Miss Rosedale who oversaw the move of 102 Juniors to its present location on a snowy day in January 1960. Any mention of snow causes almost more excitement than SPF birthday doughnuts so we were delighted when the temperatures dropped last week and the playground was a winter wonderland for a few days!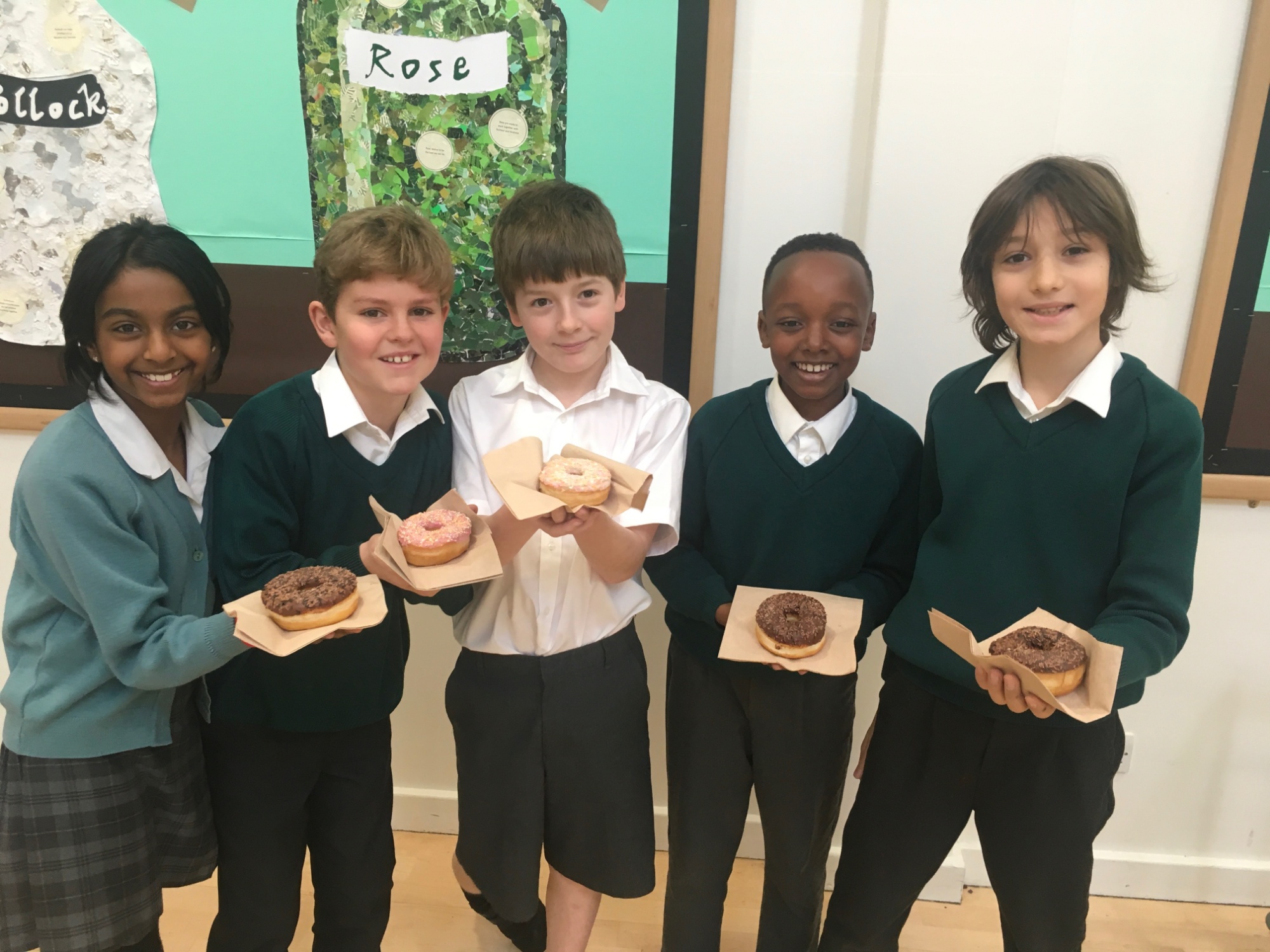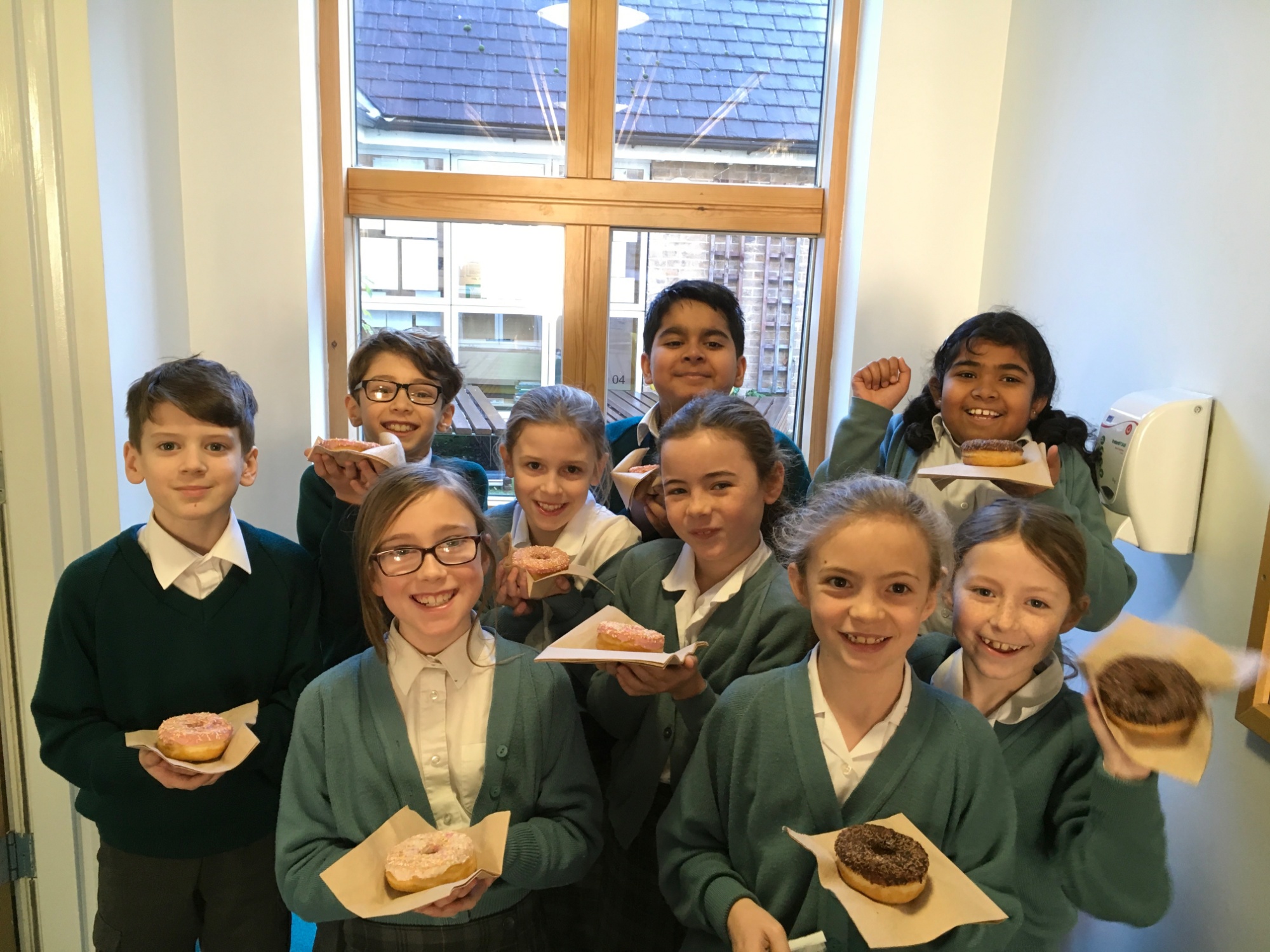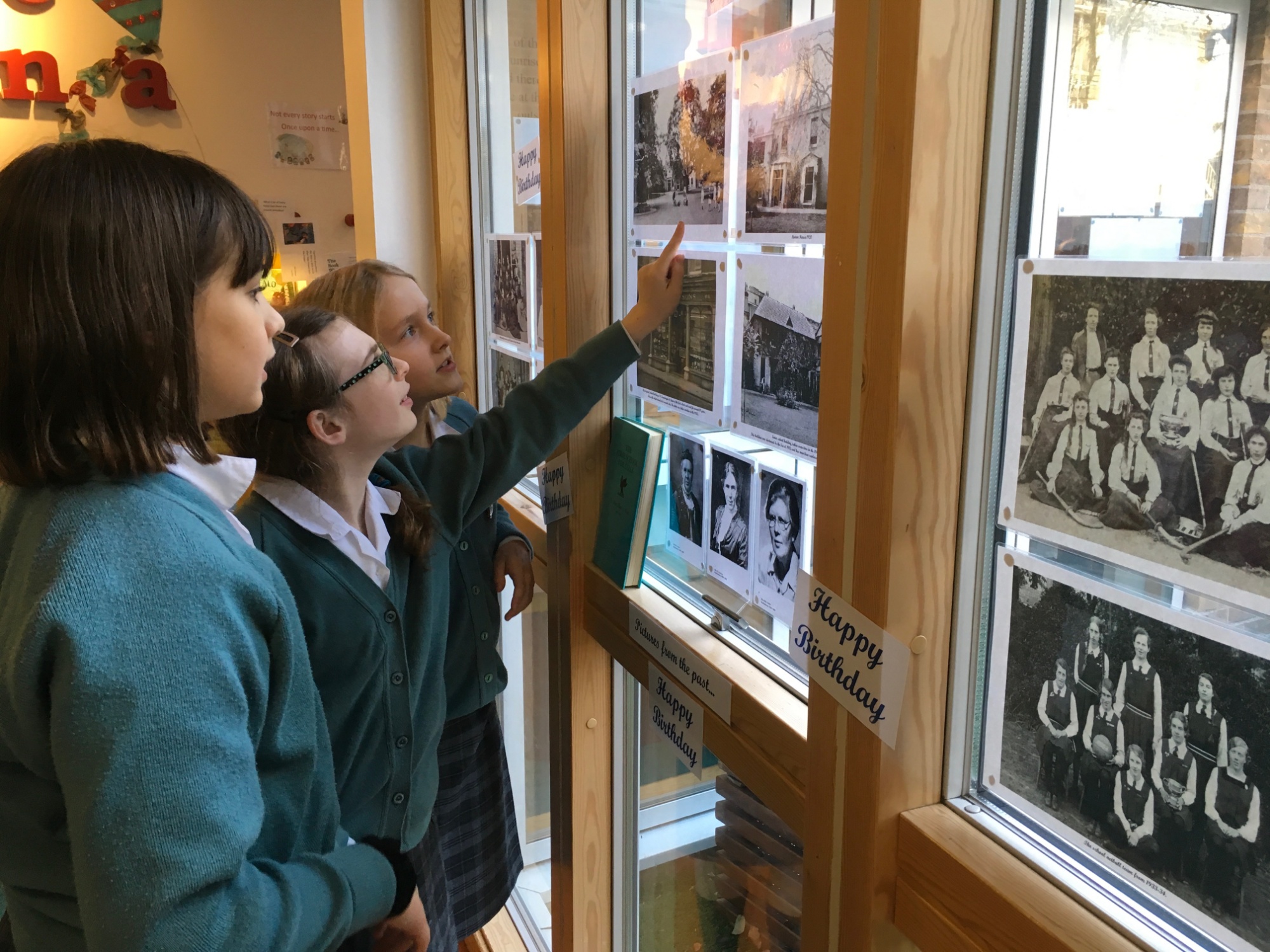 Pupils in Years 5 & 6 thoroughly enjoyed their Tudor Seafaring and Music collaborative project days with Dame Bradbury's. Both events were based in the Activity Space at the Senior School, such a versatile and ideal venue for a whole year group from across our 3-11 schools. It was particularly pleasing to see it comfortably accommodate 100 Year 6 pupils, accompanying staff and an audience of parents last Tuesday.
Our series of seven house assemblies came to a splendid conclusion with presentations by Kennett and Pollock whose members tackled 'future creators' and 'future innovators' respectively. The clear message from all seven houses is that everyone should feel confident about embracing challenges, following their dreams and thinking outside the box. Junior School pupils certainly seem eager to have a go, whatever the situation, and to pick themselves up when at first they don't succeed. It is always good to see them encouraging each other in such situations. Teamwork also shone through the first two class assemblies of term. Last week the members of 6Alpha gave us a highly entertaining whistle stop guide to their study of the Victorians and this week it was the turn of 4Alpha pupils to draw us into their topic on Polar regions, which they did with considerable style.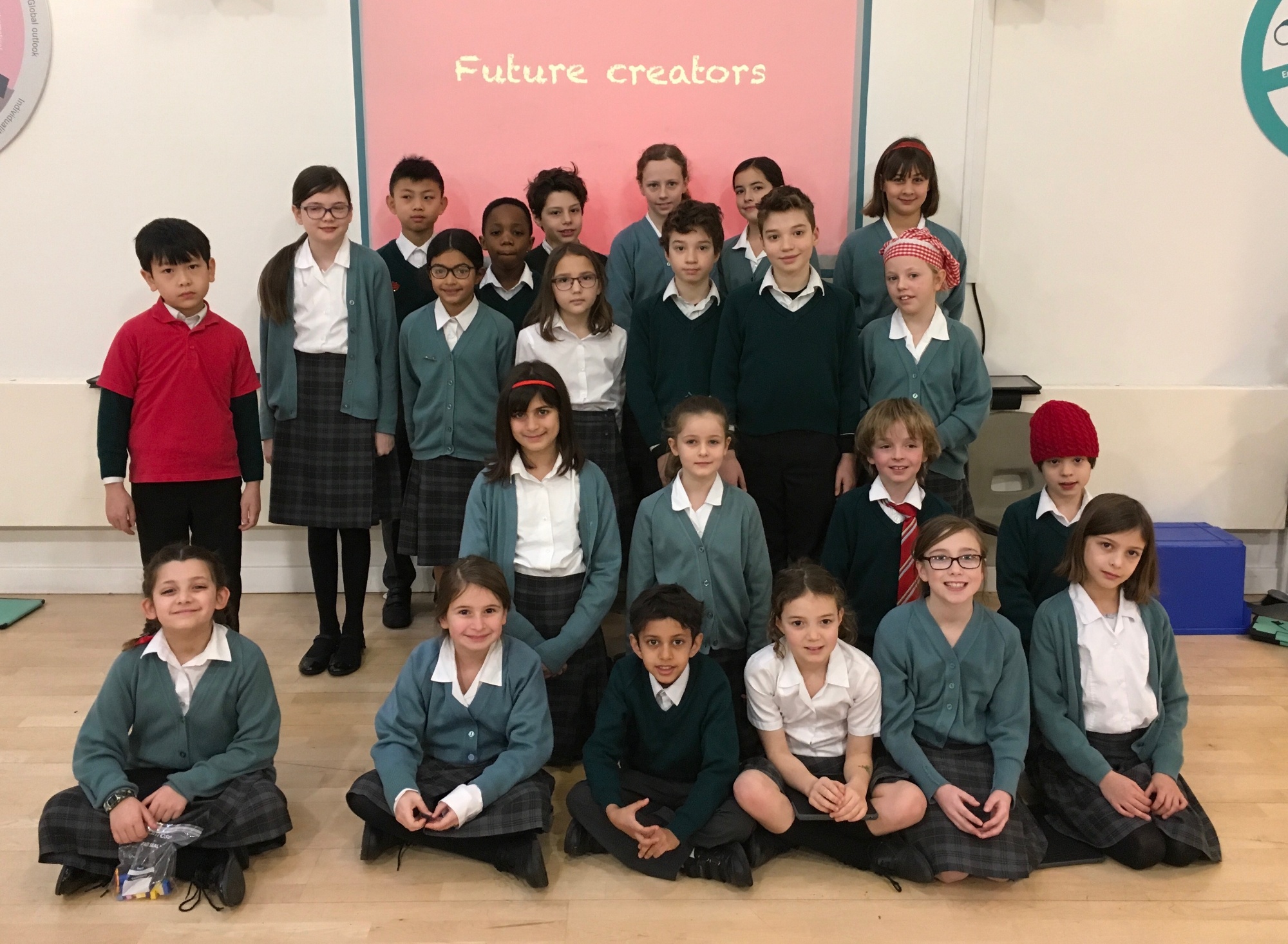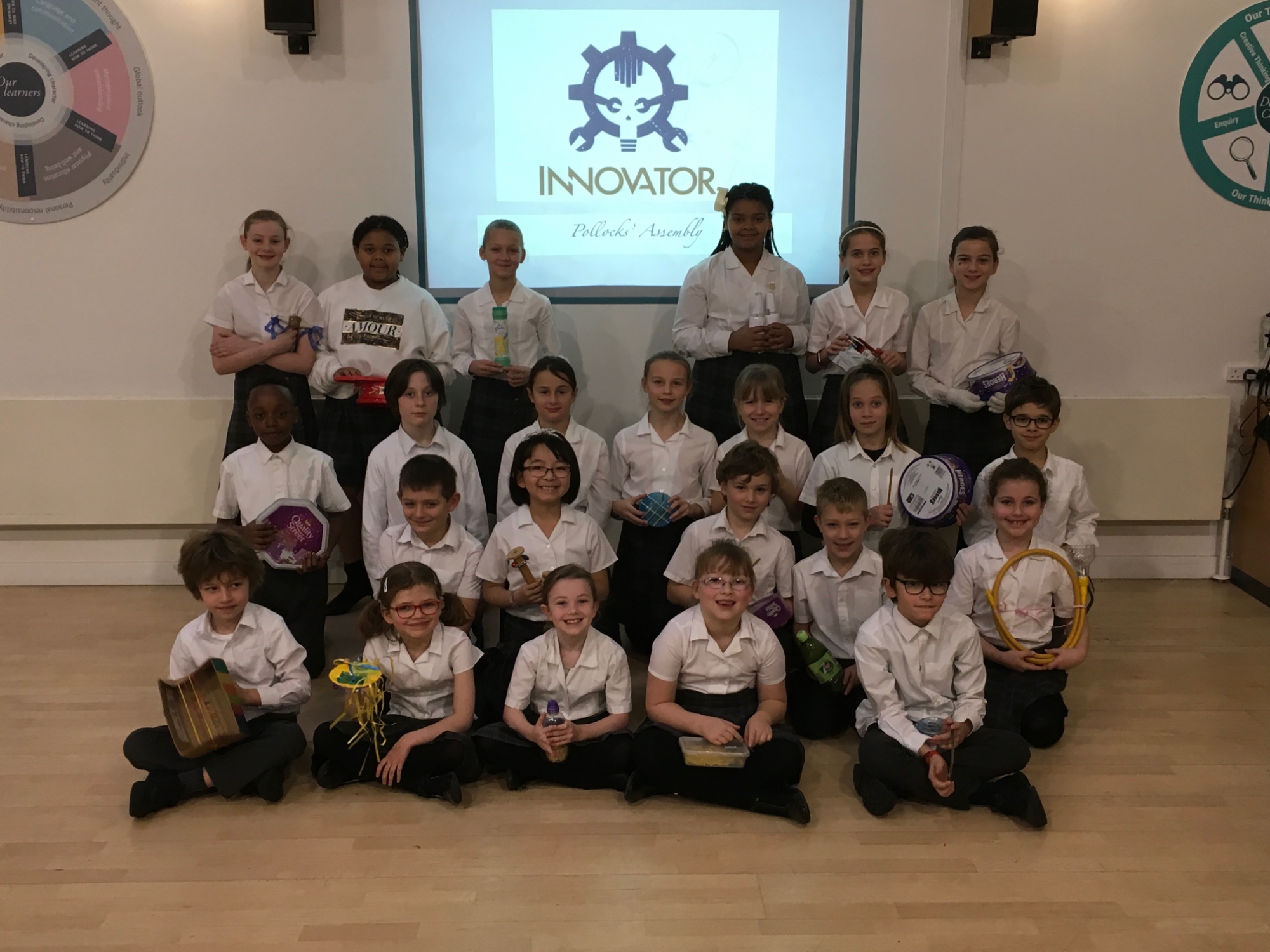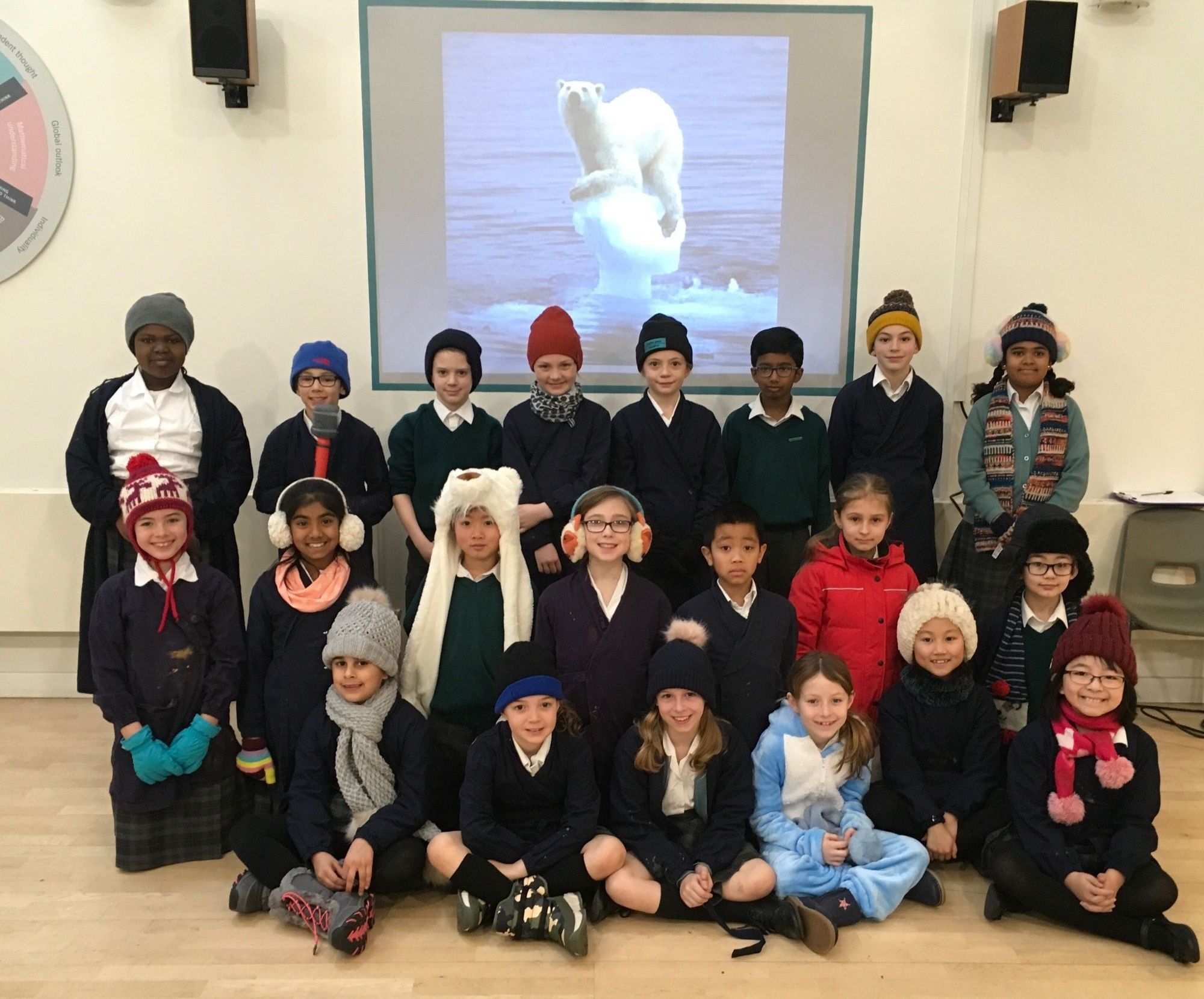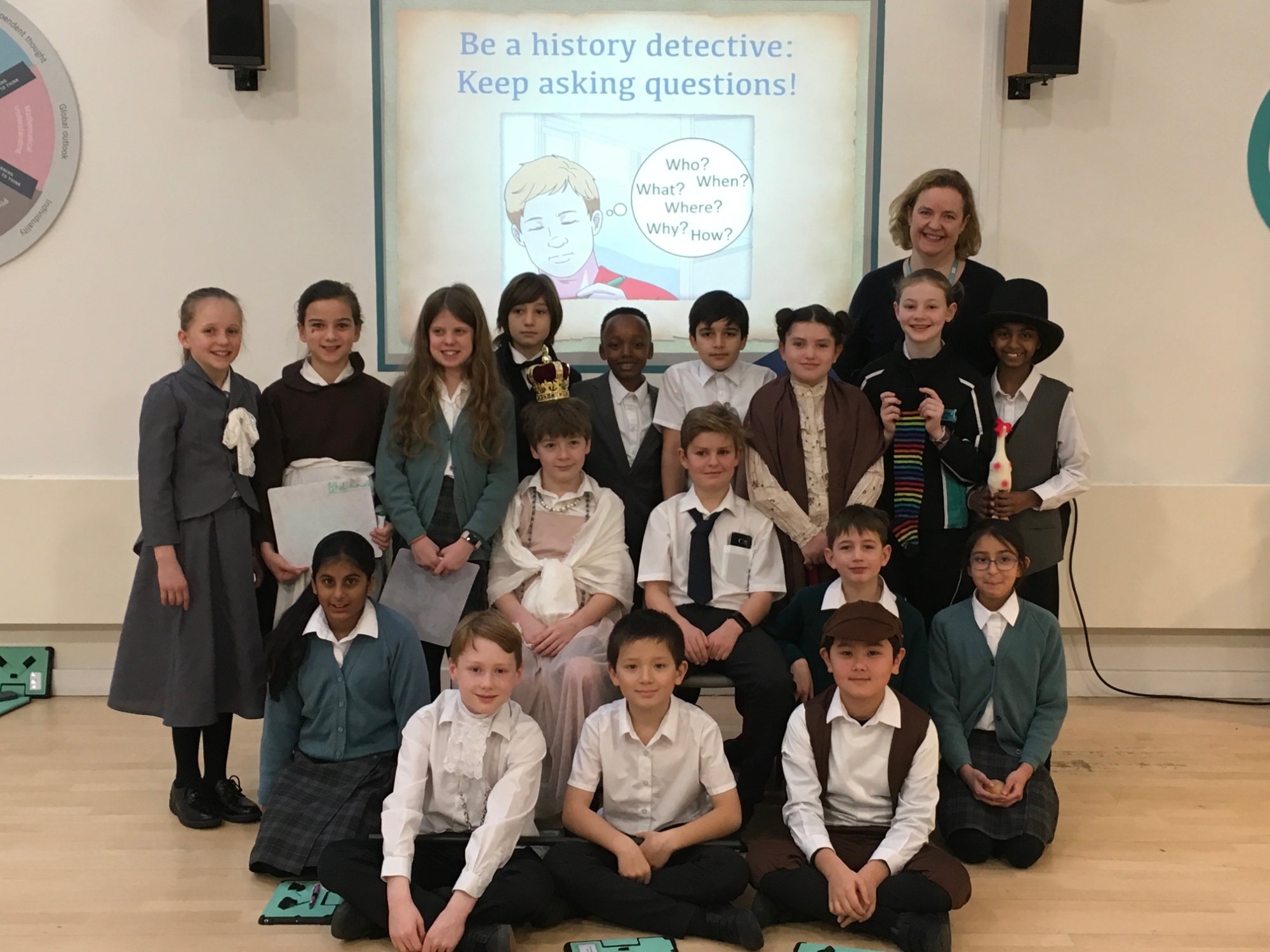 Year 6 pupils and class teachers wish to offer thanks to Emily's mother for kindly bringing Victorian artefacts into school for a very special 'hands-on' session. To read more click here.
We are grateful to the members of Eco-Committee for launching and guiding our first ever 'Switch off Fortnight' campaign. Their assembly, drawing attention to how everyone in our community can 'make a difference' by using energy more thoughtfully and sparingly, was well pitched and it inspired Year 4 pupils to design and display some really creative posters, reminding us all to be more aware of how energy consumption can be reduced. The messages which caught my eye in particular are 'Being Eco is Easy' and 'Switch off the light, give the environment more might'. As well as working towards the Eco Schools Bronze Award, our Eco-Committee are paving the way for our integrated learning week on sustainability and environmental issues later this term.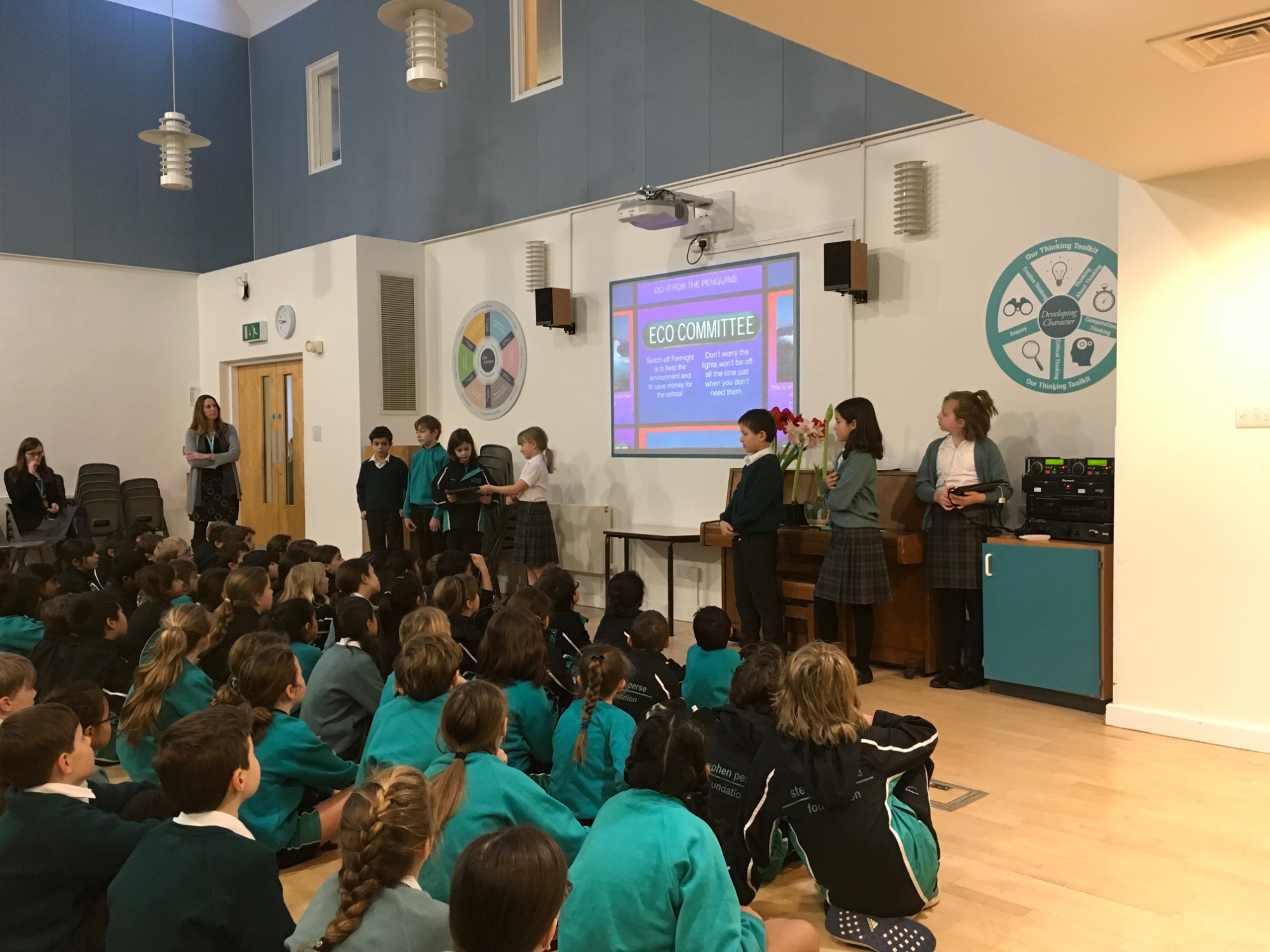 Our attention has now shifted to 'Safer Internet Fortnight', which is being marked across the 3-11 schools in the Foundation. A series of e-safety sessions delivered by Digital Awareness UK two weeks ago was perfectly timed as it linked closely with the theme of Safer Internet Day on 5th February. 'Our Internet Our Choice' has prompted valuable conversations in PSHEE and Digital Learning lessons and it is clear from the pupils' own comments that they have really appreciated the time taken to explore important messages about keeping safe online. We hope that parents will find opportunities to talk with their children about the topics which have been discussed in school. To read about the Digital Awareness sessions click here.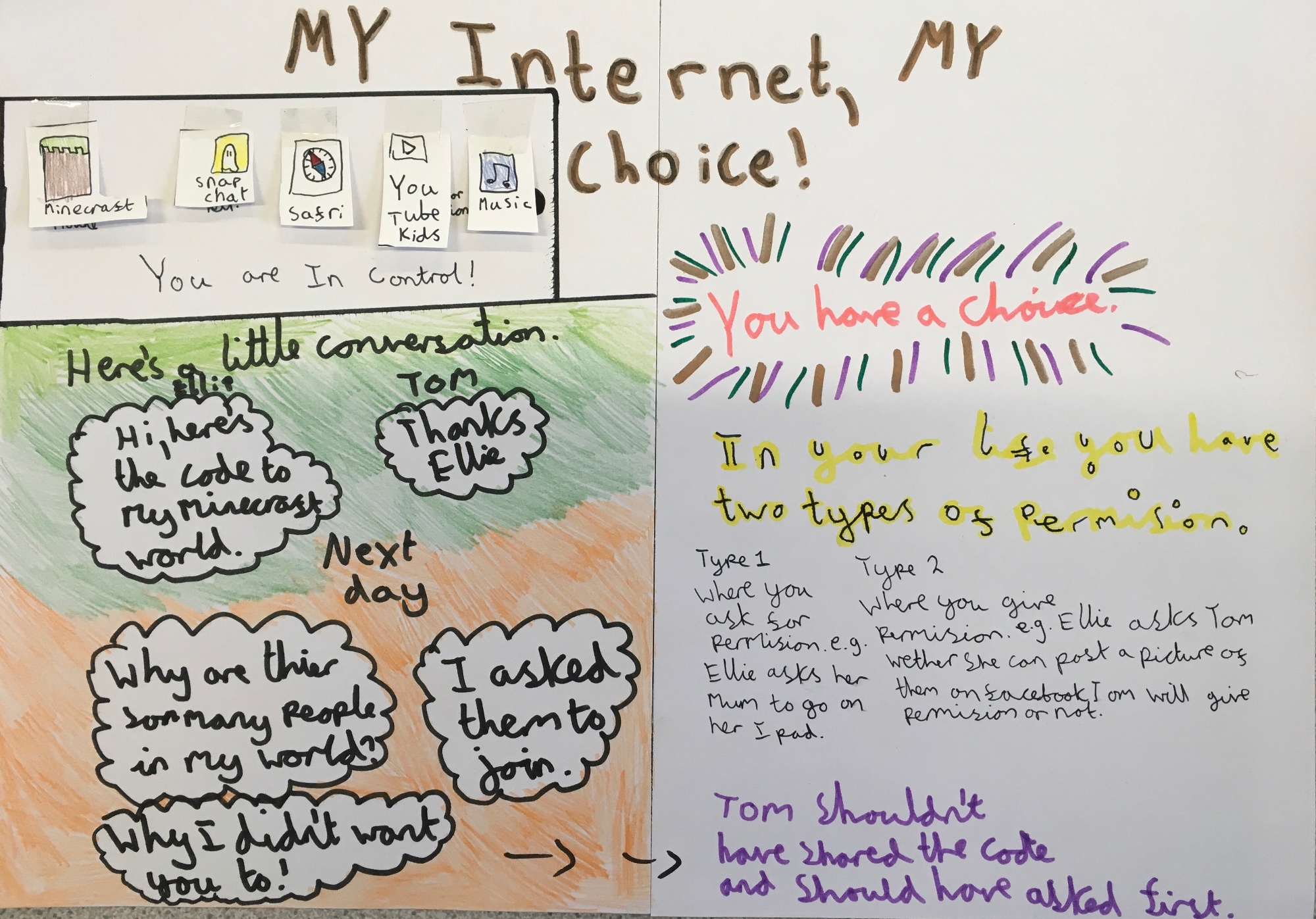 Pupils in Years 1, 3 & 5 attended sessions of quite a different type earlier this week when we had our first ever visit from a nutritionist involved in 'Beyond the Chartwells Kitchen', a programme designed to help young people build a personal toolkit of knowledge, skills and inspiration – as key ingredients for happy, healthy futures. The module selected for this first visit, 'My Young Mind', helped the children to think about how to care for their mental wellbeing. We look forward to future visits from Chartwells education team as the programme consists of a great variety of 'healthy eating' topics.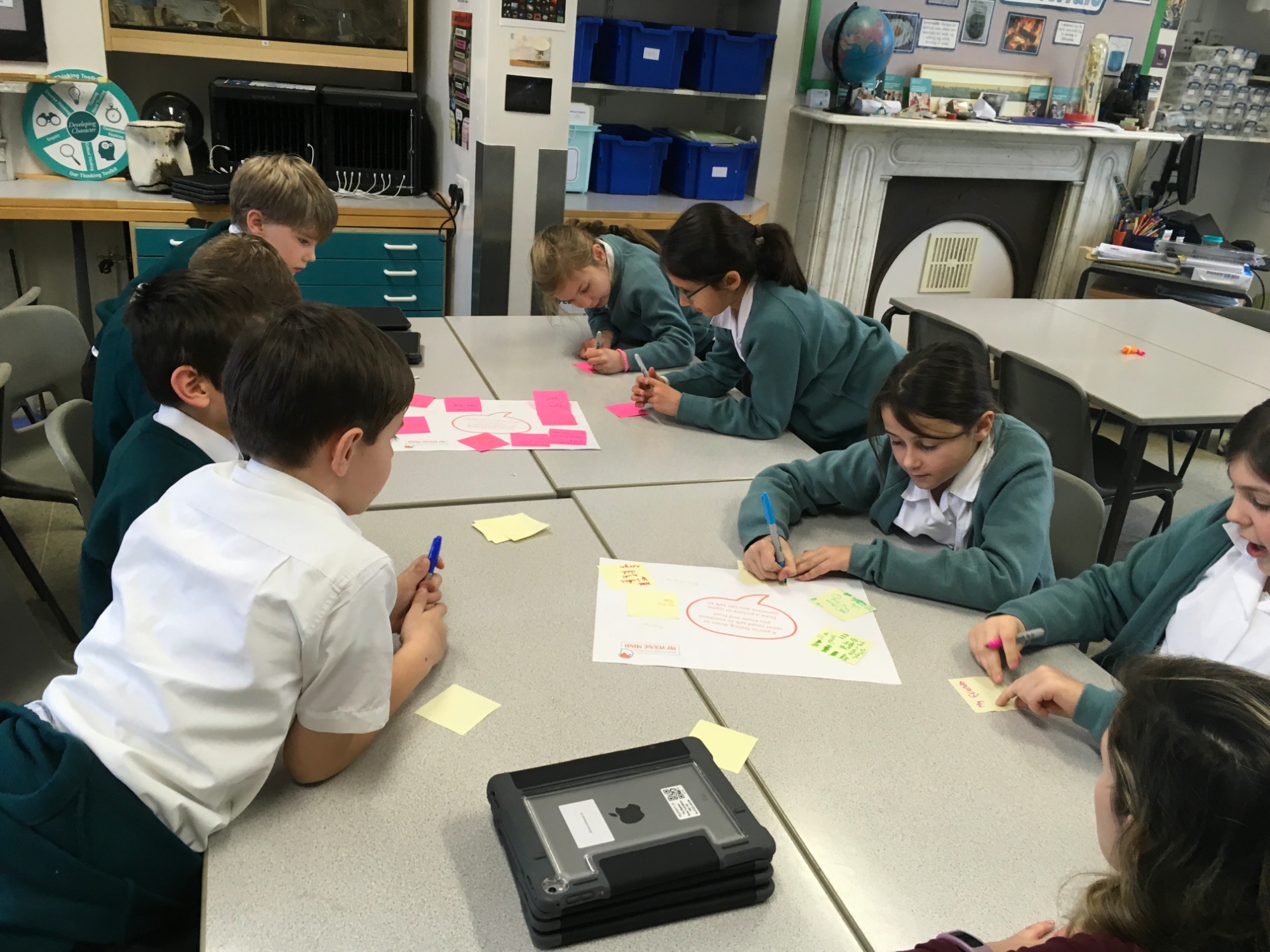 It is now nearly three months since the installation of canvases in four Junior School classrooms. Mrs Mason, Junior School Creative and Design Engineering Lead, has compiled the following update.
Looking at the table canvases at this stage of the Frequencies Project, it is clear that many layers of drawings are building up. Pupils speak about how some amusing images have been created, as different people have taken turns to add new features. Amongst the random scribbles there are some very creative, carefully drawn images to be found.
This is what some of the Year 6 pupils have to say about the project at this stage:
'The tables are covered with many layers of drawings, most notably Illuminati triangles and angry crisps.'
'I have seen some really nice pictures - I laugh at what they have become.'
'I don't like it when people scribble over other peoples drawings - this has spoilt some amazing drawings.'
'If you like to doodle while you're thinking, this is a really good idea.'
'I really enjoy having the canvas down so I can do working out on the table.'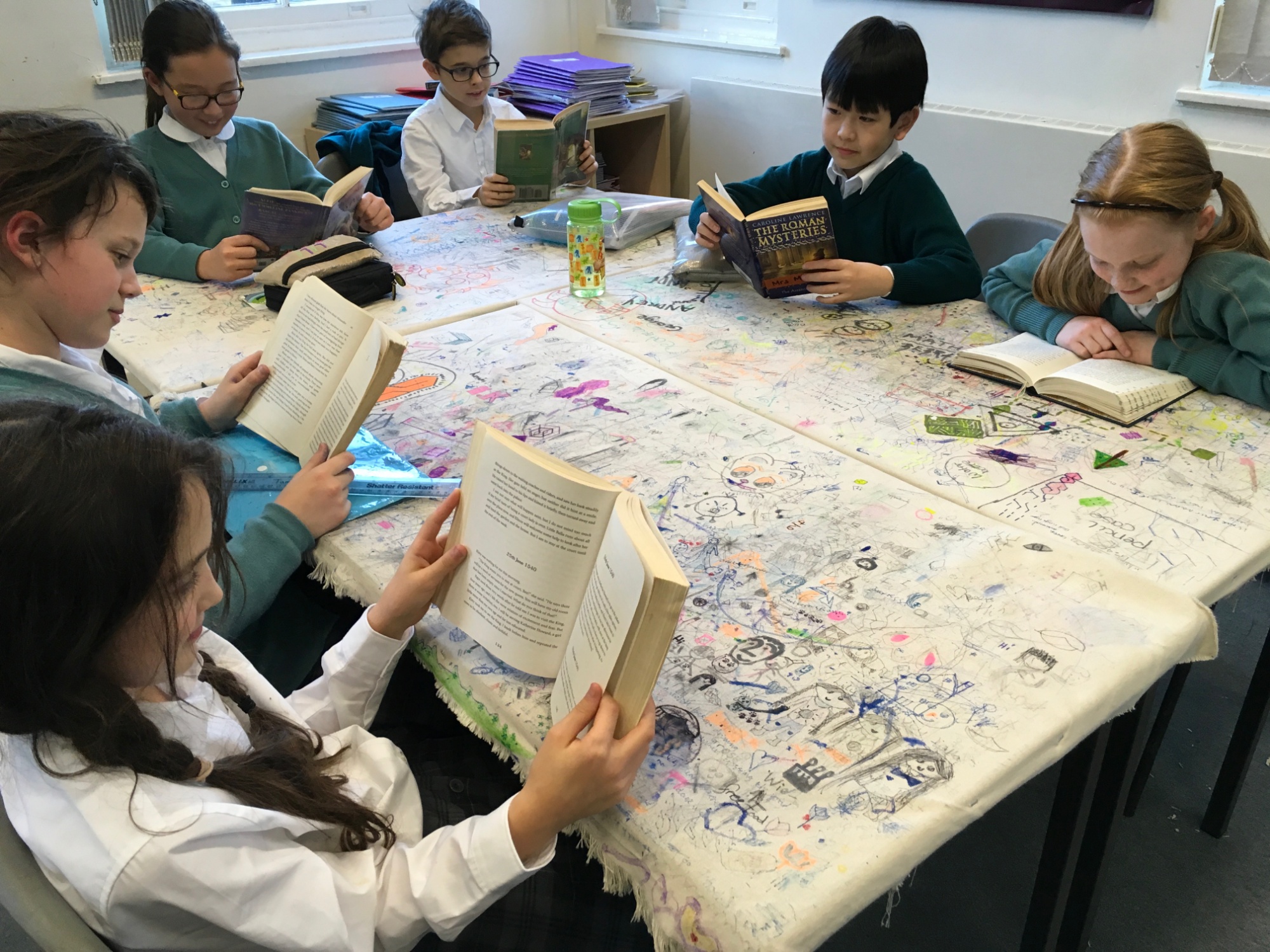 We are very proud of Chinmayee, a Year 6 pupil, on her success in the regional round of the First Lego League and wish her and her teammates well in the UK and Ireland Final, which is being held in Bristol on 16 February.
We suddenly realised that half term is fast approaching when Mr Millward, Miss Bluck and Mrs Minion were spotted a few days ago briefing 33 members of Years 5 & 6, in preparation for their trip to the slopes of south-western Switzerland. We wish them, along with pupils and staff from Dame Bradbury's, a most wonderful time and will be eager to hear their après-ski trip tales!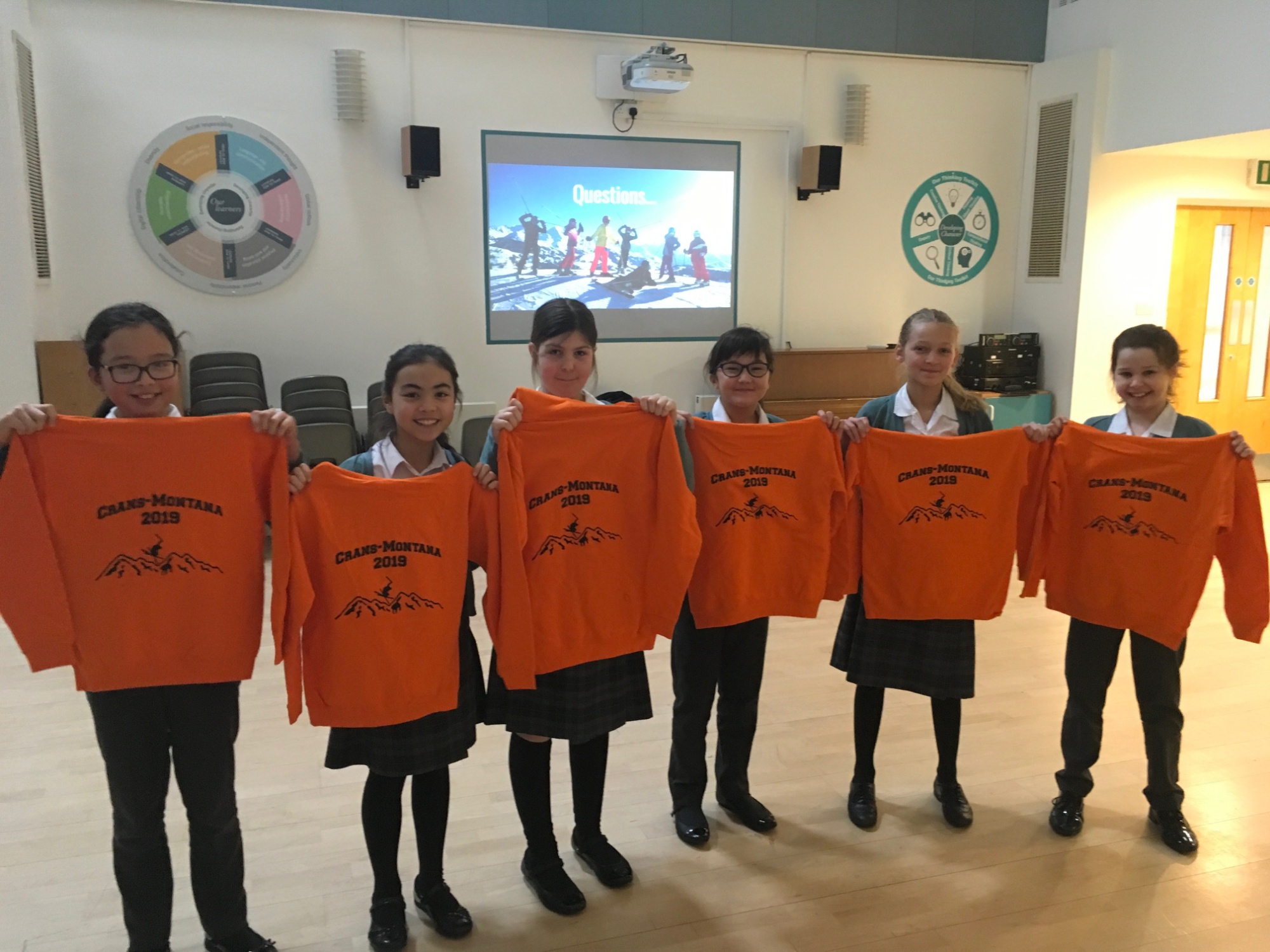 We look forward to seeing parents of Junior School pupils at the PFA Valentine Cake Sale in the Senior School Dining Room on the afternoon of Thursday 14 February. Arrangements will be made for Valentine goodies to be available for Pre-Prep pupils in or near their classrooms.