Sports Roundup
Football
It has been a busy first term of football and there have been many positives. Results have been mixed, but games have always been competitive and we are seeing progress which is very pleasing.
The Under 12 Girls' took part in the ESFA National Cup and lost a close game against an experienced Comberton side. As has been the case all year, the attitude and commitment was fantastic throughout and we are all eagerly anticipating the Cambridgeshire League fixtures after Christmas.
House Football has been on the agenda in curriculum lessons with Year 7 & 8 boys and there were two brilliant tournaments in the penultimate week of term. Every student in the Year had the opportunity to represent their house and after high-quality group stages, Rose defeated Pollock to take the Year 7 title. In Year 8, Clark played some outstanding football to defeat Rose 4-0 in the final. Congratulations to all who took part, the tournaments were played in the right spirit and were an enjoyable spectacle.
A big thank you from the staff responsible for football to every single student who has been to a club, represented the school in a fixture and taken part in lessons with such a superb attitude. You have all been a credit to the Foundation.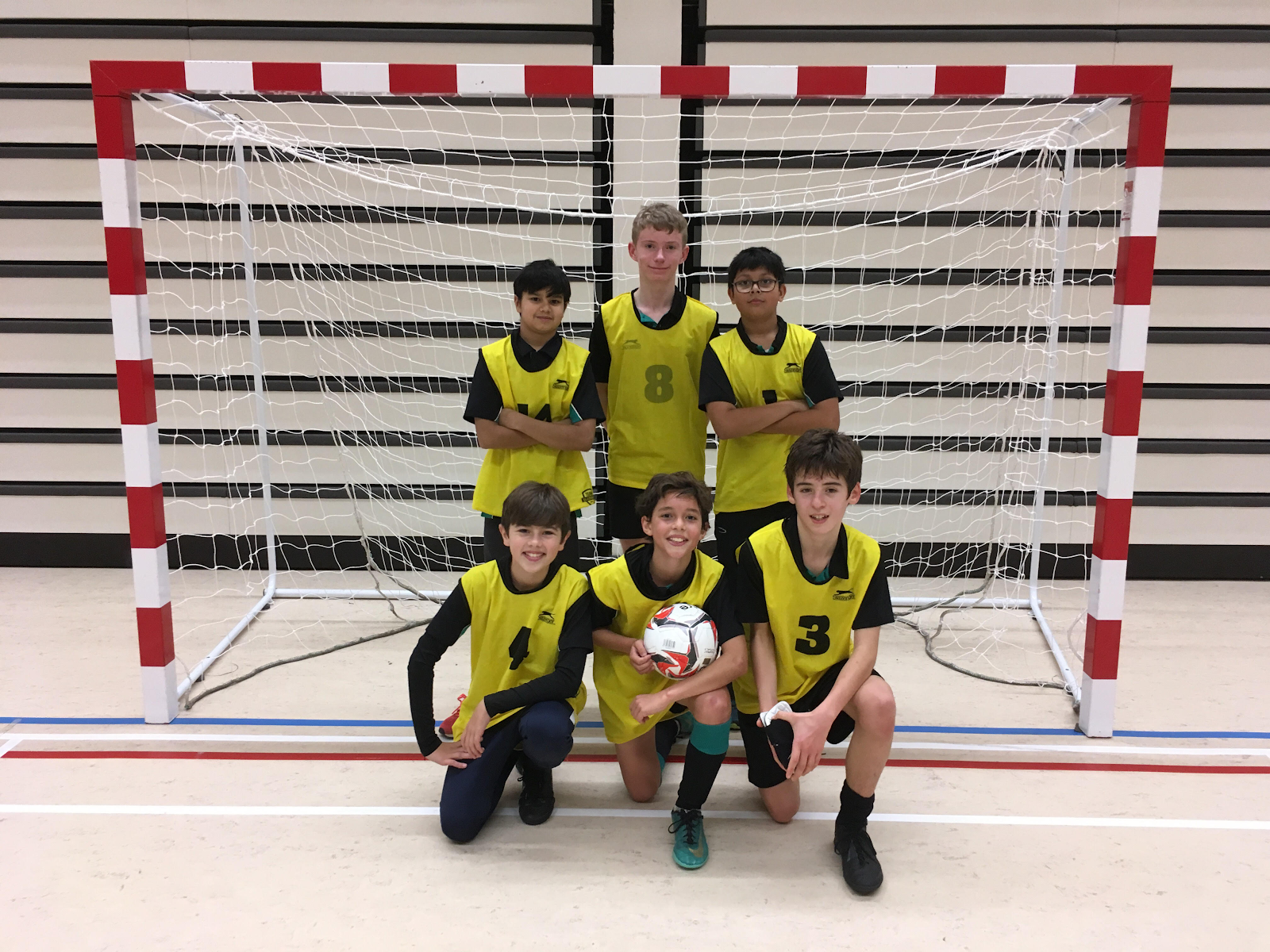 Hockey
The end of the girls' hockey term saw the annual Year 7 and 8 house hockey competition take place. This year we had our seventh house, Sutherland, making their competition debut and Kennett looking to retain the cup after their victory in 2017. In a round robin format the houses showcased some excellent skill and team work during their fixtures. It came down to the last fixture of the competition between Cattley and Kennett. Despite a Cattley win in the fixture, Kennett took the title on goal difference.
The term has seen a number of teams represent the school in a high number of hockey fixtures and tournaments. We would like to take the opportunity to thank SPF pupils, staff and parents for all their effort and support throughout the girls hockey programme.
Remember to stay up to date with fixtures and results on the sports website (www.stephenpersesport.com) and on Twitter @SPFSport.