Published on 01/10/19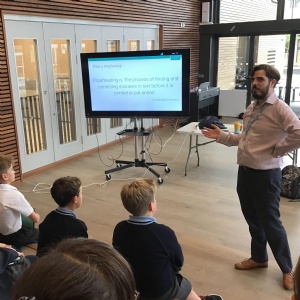 Today, Year 6s from both Rosedale House and Dame Bradbury's have come together for a masterclass in blogging.
To get started they had creative director Jon Hill, who has previously worked at The Times, The Daily Telegraph and now at digital news outlet Tortoise to pass on his expertise on blog writing. He gave the class lots to think about as he explained the importance of knowing your audience and the impact of catchy headlines and eye-catching visuals such as GIFs and photographs (With a warning at the beginning that Boris Johnson would make an appearance).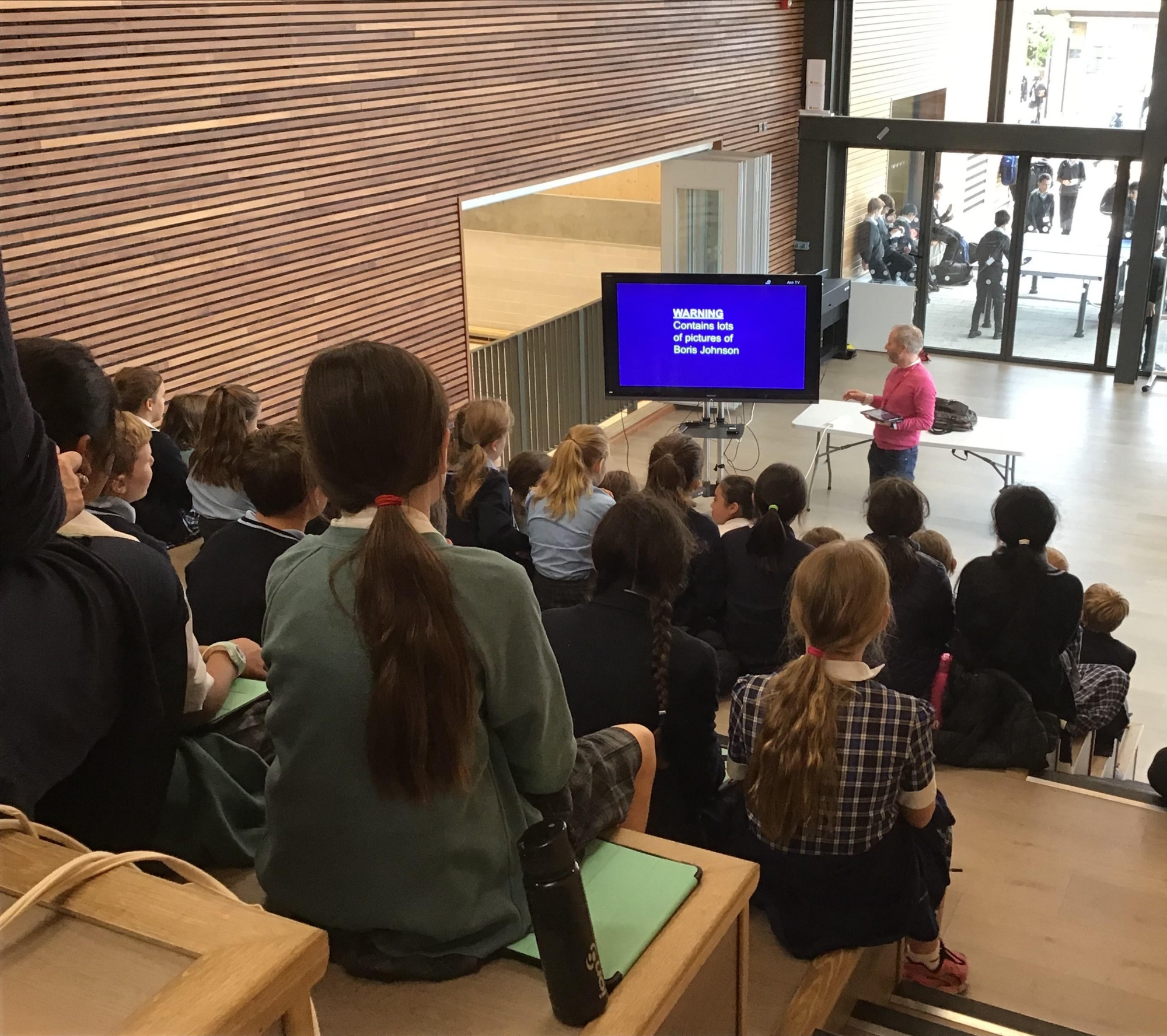 After they learned the basics to blog writing, it was time to put their learning into practise. Splitting into groups, one workshop focused on improving the pupil's photography skills by experimenting with their iPad cameras. They learned that photos that were in focus and in good lighting were often the best pictures.
Another group learnt that reading each other's work and reading sentences backwards was a great way to proofread your work, whilst others were learning that you have to prepare what to say and film before turning the camera on in their vlogging workshop.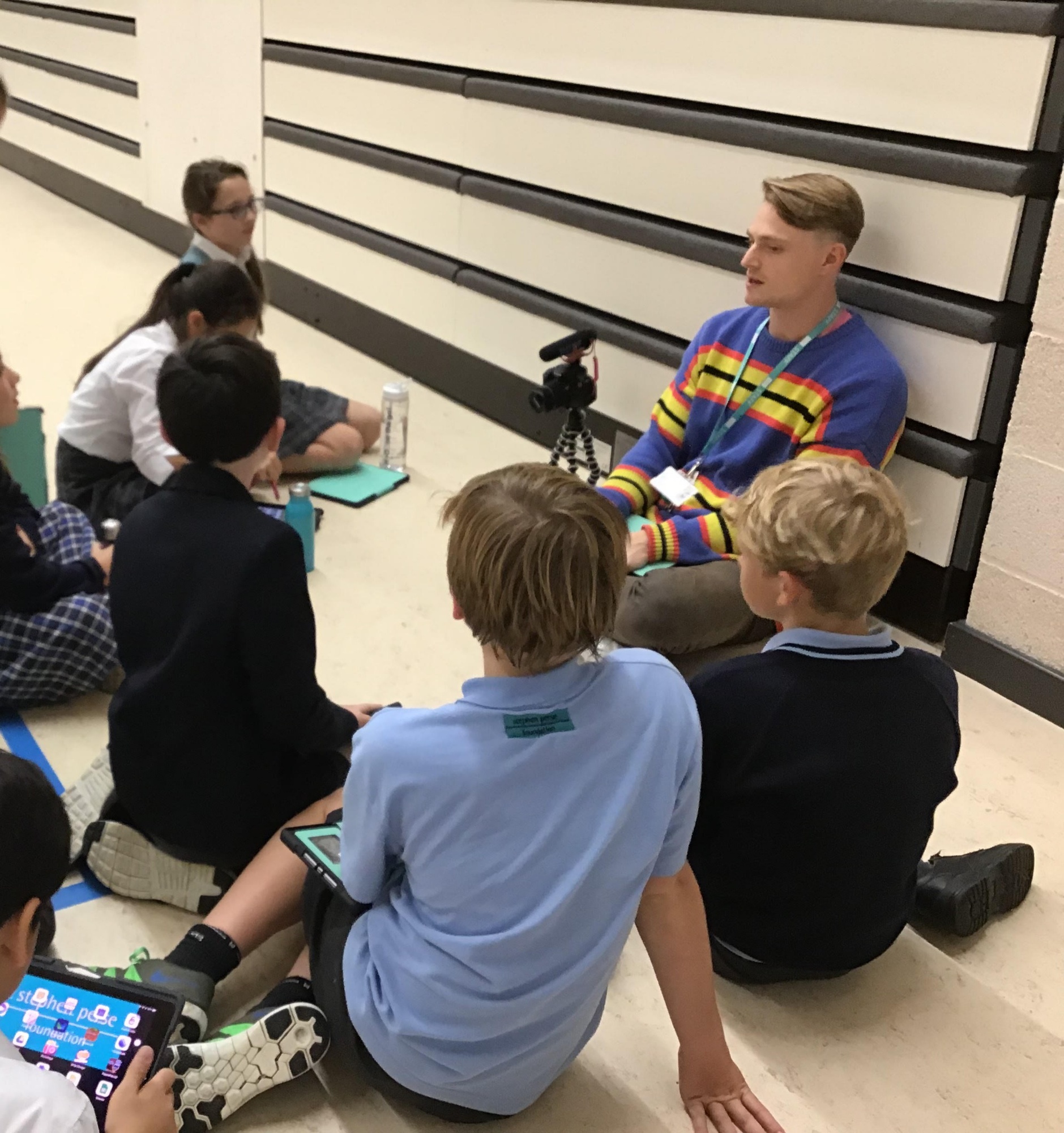 All of the pupils were excited to move from workshop to workshop and learn more about becoming a brilliant blogger. 'I didn't realise how hard it was to write a blog' said Darcey, but she did a great job at thinking of a catchy alliterative title to go with her photo!
After taking part in all of the activities, Year 6 can now use the skills they have learnt to start a Junior School student blog. Jonny summarised the day perfectly when he said that he had learnt lots and that the best part of the day was 'working with people I've never met before'.