Dear Parents and Carers
It has been my very great pleasure to welcome the new Lower 6th students to the College and to welcome back the Upper 6th after a well deserved summer break.
The year got off to a flying start with the 'Induction Dinner' at St. John's College where the new students had the opportunity to get to know each other better and to meet some of our existing students in a more social setting. Our student Presidents, Aidan Grenville and Max Watkins gave two excellent speeches that included reference to making the most of all opportunities on offer at the College and not worrying about making decisions about your future just yet, just enjoying the journey and letting things evolve. Very sound advice indeed at this early stage in the year! The general consensus was that the dessert was an improvement on last year's 'Water Pudding' that really divided opinion. We would like to extend our thanks to the staff and Fellows of the college, who made it possible for us to use their fine venue for the evening.
Those students in the Upper 6th applying for university through the UCAS system are very much on task in terms of making their final choices of university and course and completing their personal statements. This is a stressful time for many of the students and emotions are running high, however it is a necessary hurdle to overcome and will open up the door to a new and exciting future.
The enrichment programme is up and running with students participating in a variety of activities. The Model United Nations (MUN) secretariat are busy planning the conference to be hosted at the Stephen Perse Foundation in 2018. We have a new dressmaking activity which is making the costumes for the play, 'Six Dead Queens'. The play focuses on the six wives of Henry III and it features live music. It will be performed on Friday 2 February 2018 as a double bill with Jeeves and Wooster in 'Perfect Nonsense'. The popular beginner's Mandarin Chinese group is underway, 'Ni Hao Ma?' and the Film Club is currently watching silent films. They have watched Charlie Chaplin's 'The Kid' and are now watching Buster Keaton's 'The General'. Orson Welles believed that this was the greatest film of all time!
It was my great pleasure to see so many of you at the Upper 6th Introduction to the Year Event this week and I am looking forward to meeting the parents of the Lower 6th on Thursday October 12 2017 when you will have the opportunity to meet your son's or daughter's tutor and discuss how they have settled in. Mrs Paris (Head of IB), Dr Shahzad Rahman (Head of A Level ) and Dr Mark Woodward (Head of Guidance) will also be on hand to answer any questions that you might have.
Warm wishes,
Naomi Atkins
Head of 6th Form
Inspire Dialogue Foundation
Our Year 11 and 6th Form Religious Studies and Philosophy students shared a unique opportunity to explore new ways of thinking about the future of society at an Education for Human Solidarity event, run by the Inspire Dialogue Foundation ...
Year 12 Enterprise Project
Year 12 IB Economics students have been helping pupils in Year 8 to develop their entrepreneurial flair through a fun business skills game called 'Bag it' ...
A cultural learning experience in Lille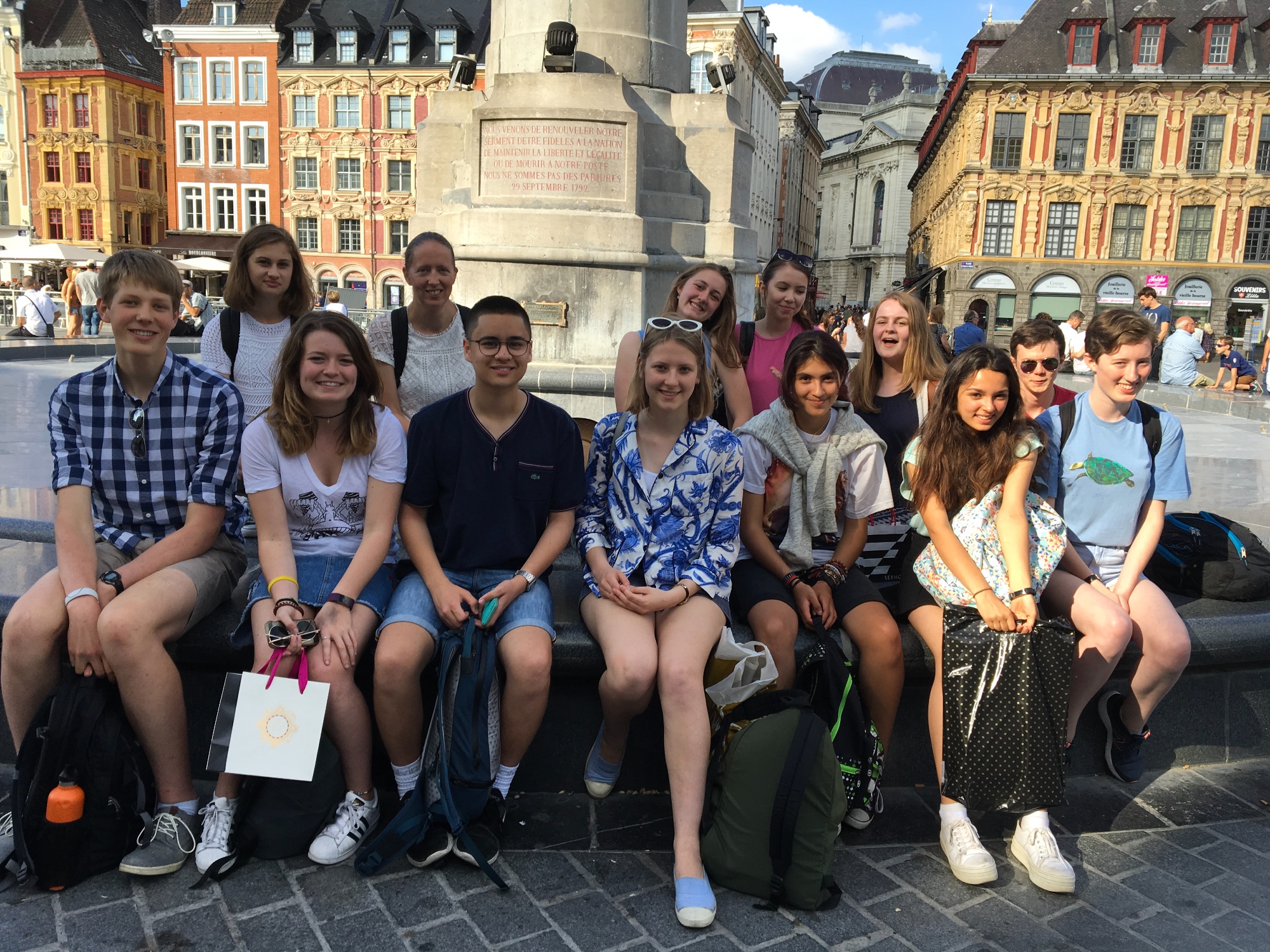 Seeking every opportunity to put skills into action and to broaden horizons is key to our approach at the Stephen Perse Foundation. A recent Year 12 French language trip to Lille provided a day full of new, cultural experiences ...
Equestrian success
Sporting congratulations go to Upper 6th student Anna, who has competed in the National Schools Equestrian Association Elementary Dressage Competition ...
Global news reporting - all in a day's work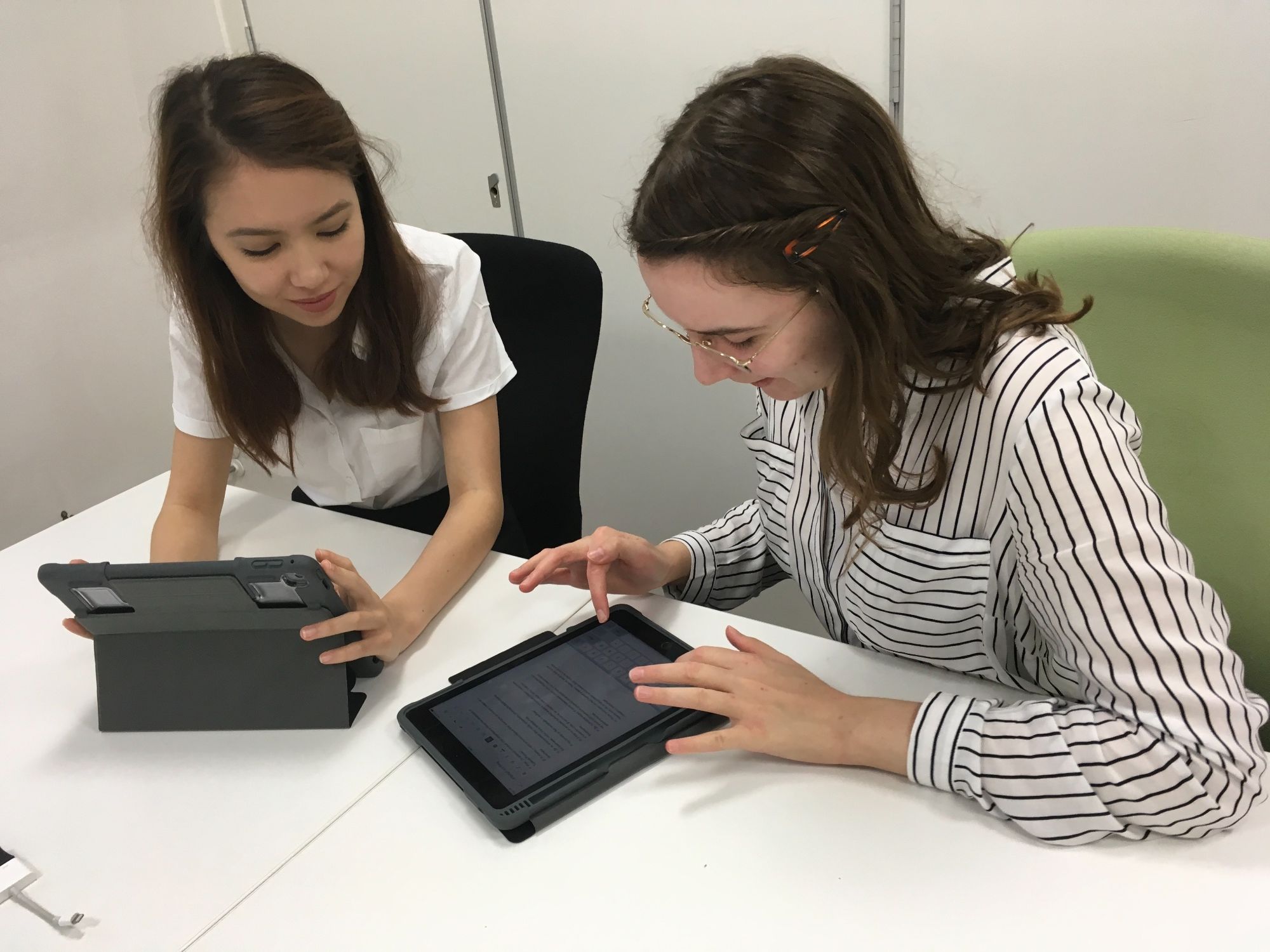 Each year, Year 12 linguists at the Stephen Perse 6th Form take part in a unique Languages News Day, which challenges them to apply language skills to the fast-paced world of global journalism ...
A warm welcome for German Exchange partners
Students in both Year 10 and 12 enjoyed welcoming their German Exchange partners to Cambridge at the end of last term ...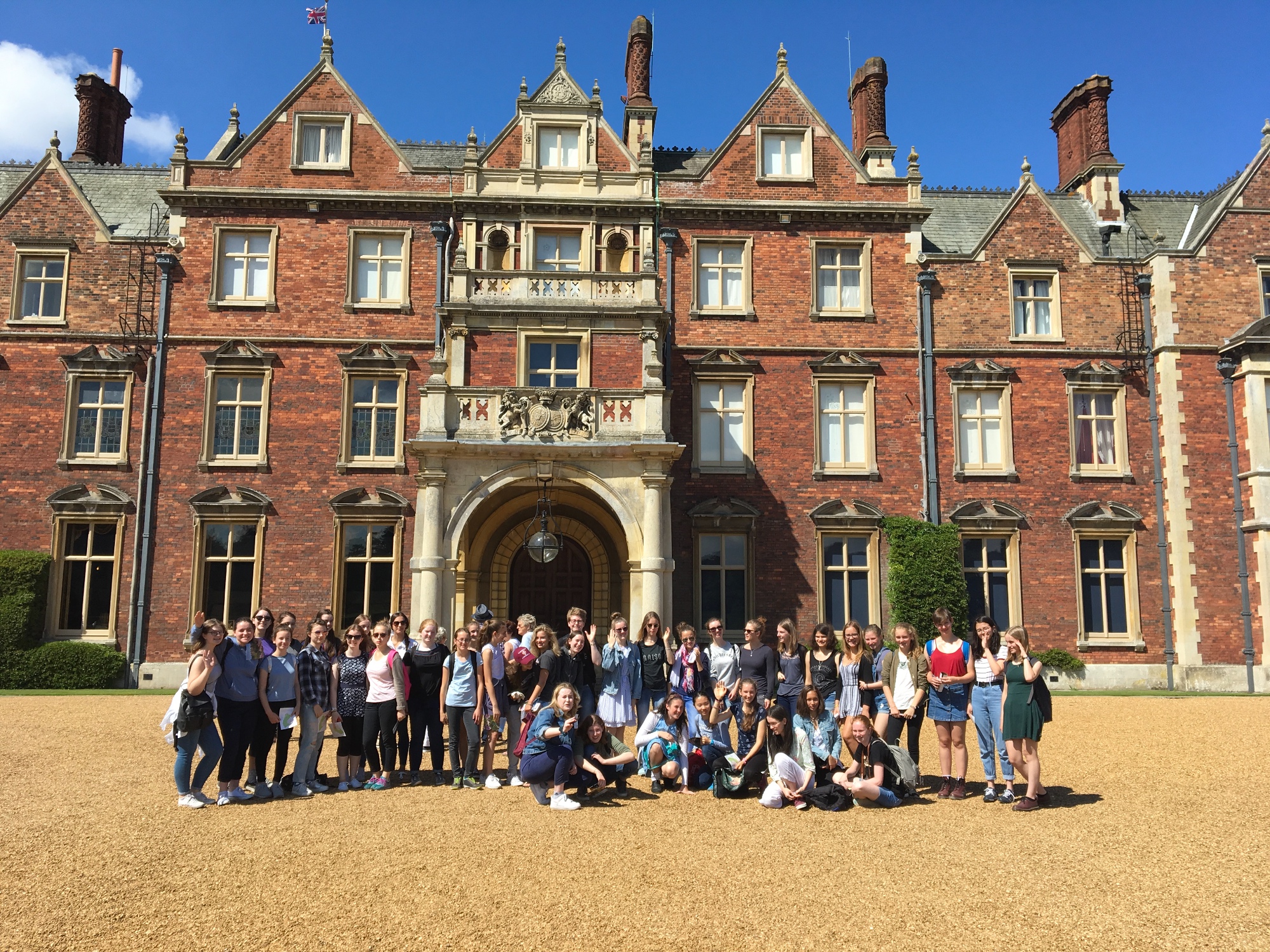 Running Club
The first outing of our new Running Club took place on Monday 18 September with far more staff participants than students!
We can accommodate runners of all abilities from beginners to the more advanced marathon runners, like Dr Tustin.
or the first outing Dr Tustin and Steve took a longer route than Miss Brown and Miss Atkins. We can tailor the route to meet anyones requirements. This is a great way to let off some steam at the end of the day, to keep fit and is also a nice social activity too.
We would love to see more students join as the weeks progress!
Alumni news: Inspiring Biotech careers
Watch Katie Garrett's (left SPF 2012) inspiring film about careers in the Biotech industry ...
Upcoming events
Discover our new build
Families currently in our Senior School and 6th Form are invited to join us for a tour of our new build.
When: 13 or 18 October, 16.00-18.00 at the Senior School