Although the Big Give Christmas Challenge 2022 matched funding programme is now complete, if you are interested in what you see below, it is still possible to donate directly to our Conflict Bursaries Fund by using this link.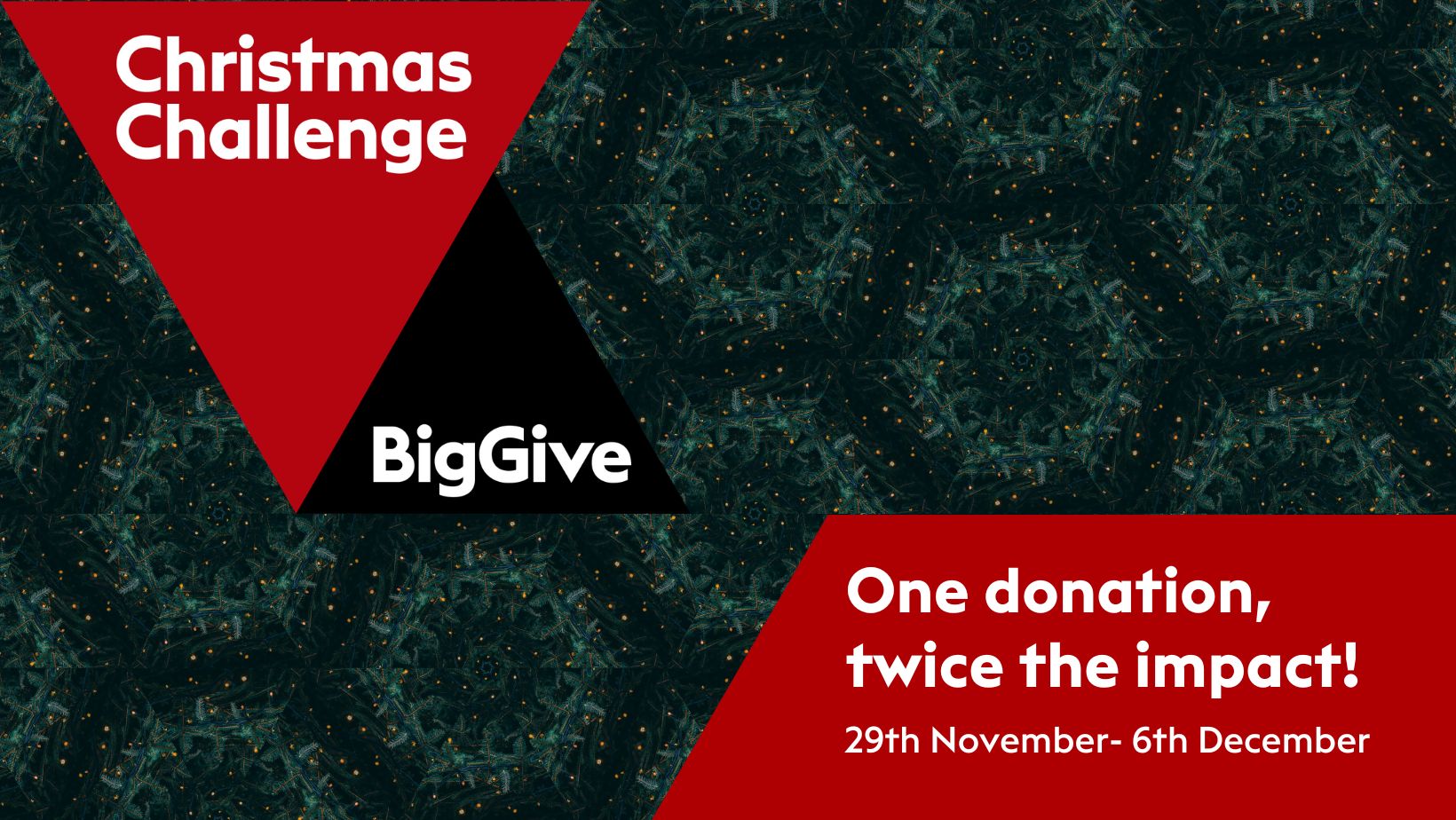 The Stephen Perse Foundation is taking part in The Big Give Christmas Challenge, starting on #GivingTuesday, 29 November 2022, at noon and closing on 6 December 2022 at noon.
This year we are raising essential funds to support bursary places at Stephen Perse Foundation schools, with a focus on children and young people displaced by conflict. The first £9,000 of donations made online at The Big Give whilst the challenge is live, will be doubled!
Please spread the news to family, friends, colleagues and wider networks that early donations will make double the impact this Christmas!
donate to make a difference To ensure that your donation is doubled, please make your gift online as early as possible between noon on 29 November and noon on 6 December!
Stephen Perse Foundation's Big Give Christmas Challenge 2022
The Stephen Perse Foundation is a charitable organisation providing outstanding education for life in an ever-changing, global and digital world. Stephen Perse was a learned philanthropist, a Cambridge academic and medic, who believed that education should be a right, rather than a privilege. He understood that education is a vital enabling factor for social mobility and believed that education should be used to improve society.
At the Stephen Perse Foundation family of schools across Cambridge and Saffron Walden, education is about strength of character, a sense of social responsibility, learning to innovate, communicate and collaborate. It is about creating the confident and independent thinkers who will be tomorrow's Change Makers.
Stephen Perse has ambitious plans for the future, using its educational expertise and building on its existing track record of sharing expertise and resources, to make a step change in tackling inequality in Cambridge, the wider East Anglian region and more broadly. Our work is underpinned by the strong belief that everyone has potential, but that some lack the opportunities, or guidance, to develop and maximise that potential. Stephen Perse delivers programmes to help address some of these inequalities.
Within this context, we recognise the part that we can play in responding to humanitarian crises by offering school places to a number of young people seeking international protection, where we are satisfied that we can meet their needs, potentially transforming lives. We recognise a moral imperative and our community's desire to contribute to the national effort to provide education, stability and pastoral care at a time of enormous challenge in the lives of so many young people.
Through our places for young people displaced by conflict, we aim to:
contribute to the national humanitarian effort by providing education, support and normality to young people seeking international protection, or experiencing hardship due to conflict;
utilise our experience of offering places to date as a model to provide a life-changing educational opportunity to other suitable young people;
consider approaches being made to the Foundation by the wider community seeking places for students who have been forced to flee their homes due to conflict;
carefully assess each application and offer places where the Stephen Perse Foundation is the right environment;
generate and share a sense of collective pride, purpose and social responsibility within and beyond our community through this initiative. It builds on our initial targeted campaign to raise funds for our first Ukrainian student places and a wider JustGiving project for the British Red Cross; and
prioritise young people, where we feel that we can have a positive impact.
You can help us to support young people displaced by, or experiencing hardship due to, conflict by making a gift to Stephen Perse via the Big Give Christmas Challenge 2022.
All you need to do is visit our Stephen Perse Big Give Challenge page and donate to our project from noon on 29 November #GivingTuesday until noon on 6 December 2022. The giving link will only be live on that page during the challenge period to ensure that gifts are eligible to trigger the matched funding release.
With £9,000 in matched funding pledged, we are aiming to once again exceed our matching target of £18,000 and even go beyond last year's fantastic total of £23,001, which supported bursaries for young people from North Cambridge Academy to take up places at Stephen Perse Sixth Form. Those students are now doing well at Stephen Perse and, along with the first Ukrainian students, their experience shows the power of partnership to produce positive change.
Let's come together to build a better present and a better future for young people displaced by conflict.
About the Big Give
The Big Give is a registered charity (1136547). Its mission is to promote causes and inspire people to give through theBigGive.org.uk, a crowdfunding platform for charities, which specialises in match funding.
The Big Give features over 10,000 charities and has worked with some of the biggest names in UK philanthropy which provide match funding, including The Big Lottery Fund, Cabinet Office, People's Postcode Lottery, ICAP TP, Candis Club Magazine, EQ Foundation, The Reed Foundation, The Childhood Trust and others including high-net-worth individuals.
The Big Give's annual flagship campaign, The Christmas Challenge, is the UK's biggest online match funding campaign.