Published on 09/07/19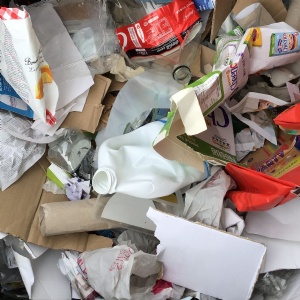 The Year 5s receive an introductory talk from Cambridge City Council about litter and the problems it brings.
Whilst sticking your chewing gum under a bench at the bus stop may not appear to be a problem, it is. The UK spends £1 billion a year cleaning up litter. This is money that could otherwise be spent on improving local public services and your quality of life.
This morning the Year 5s learned about the issue of littering and detrimental effects it has, including how it affects the surrounding wildlife and environment. Other topics were discussed, such as dog fouling and graffiti, both of which are particularly prevalent in Cambridge.
The young students came away with a better understanding of the consequences of their actions locally and nationally, and an awareness of what they can do to help. The speakers were 'engaging and humorous' and received glowing reviews from those who attended. The talk was beneficial as the speakers connected with and inspired the younger generation to be more aware on how they can live a more sustainable lifestyle and drive change in their local community. The important information and awareness gained from the Festival of Learning will impact people's actions and motivate the younger generation to live a more sustainable lifestyle.