Published on 09/07/19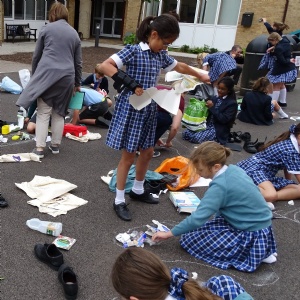 Painted feet were used to document their footprint in tonnes. Clay slip was used from the building site of our school from last year meaning that the materials used have no miles and are reusable.
This system was used to show the carbon footprint of the whole school in a day - 78kg of food waste and 322000 litres of water. The visualisation of these numbers is shocking and has helped in raising conversation about wastage in our school and solutions available.