Published on 11/10/14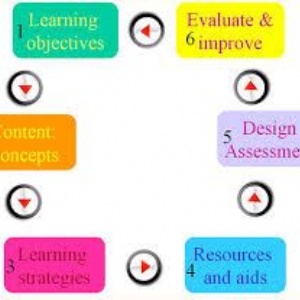 The latest blog post from Tricia Kelleher, Principal at the Stephen Perse Foundation.
"We all know that teachers spend a lot of time preparing lesson plans rather than focusing on how well they deliver those lessons. This is a complete waste of time." So says Lord Nash, schools' minister and chair of the Future Academies chain of schools. Well, this is one hell of a statement.
So what are the underlying messages?
1. A one-size-fits-all lesson plan can accommodate all the learners because of course every learner is the same;
2. A teacher is merely a cog in the machine whose sole responsibility is to deliver content;
3. And by the way, there is money to be made. There are serious commercial possibilities for producing off the peg lesson plans.
I sometimes feel my life in education is best illustrated by Munch's 'The Scream'. And this is a quintessential Munch moment. How can anyone working with schools possibly believe that teaching can be reduced to a conveyor bank of lessons, laboriously rolled out by teachers with no consideration for the individual needs of the pupils? When did education become just a process?
At an open morning event in our Junior School, I found myself sharing with prospective parents the impact one teacher had on me and my life chances. My History teacher at Sixth Form College made me believe in myself. She went out of her way to help me overcome my shyness and to feel able to contribute to class discussion. She encouraged me to aspire to a future previously closed to me. I am sure others in the class felt the same. This was no accident – the teacher understood that sitting in front of her were a group of individuals. She knew that the lesson had to be nimble enough to address the needs of all the learners. She certainly didn't just deliver a standardised lesson plan.
Sir Ken Robinson, a global education guru, is on record as commenting that teaching is an art form and not just a delivery mechanism. The implication of this statement is that the teacher has a critical role to play. The lesson plan is the preparation the teacher undertakes to ensure everyone in the class is engaged in the learning. It is crucial that everyone in the lesson accesses the learning. And it is vital that the teacher engages with the youngsters in a way which is meaningful to them.
When we decide that the teacher's creativity, empathy, and understanding of pupils is secondary to a financial modelling system with standardised lesson plans, then we have arrived at a dystopian understanding of the purpose of education. Our young people are worth more. Shame on those who think otherwise.