Published on 03/10/14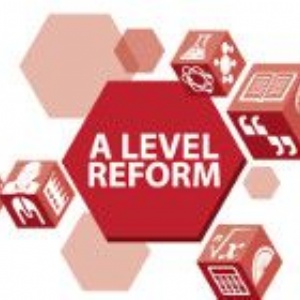 The latest blog from Tricia Kelleher, Principal at the Stephen Perse Foundation.
What a Goveian dog's dinner! David Blunkett's assessment of the reforms to the examination qualifications' framework at the recent HMC conference – with a nod to his dog Cosby – sums up perfectly the landscape which presents itself to schools across the country. Whether in the maintained or independent sector, we really are all in it together. The phased changes to 'A' Levels from 2015-19 are far from desirable and will result in a host of unintended consequences.
Having sat in a packed room of Heads at the conference all eagerly seeking enlightenment, I learnt that a number of colleagues were proposing to offer three of the new linear 'A' Levels as their sixth form curriculum offering. I completely understood the thinking behind this, however, I came away with a sense that the proposed reforms were moving us back to the 'A' Levels of my youth when studying an 'A' Level really was all about preparing for university. The fact that the boards back then were under the umbrella of Oxford, Cambridge and London signalled this clearly and the narrow offering at sixth form was designed to funnel the student to their chosen specialist subject. And of course a relatively small number of students actually studied 'A' Levels as university was about a scholarly elite.
Fast forward to 2014 and the world around us has fundamentally changed. This is an age of globalisation, technological revolution and exponential change. An age when, more than ever, citizens need to be capable of interrogating innovation and discovery, of having the capacity to think critically and of being scientifically literate. And an age where large numbers of young people go onto university. How on earth does narrowing the focus of learning at 16 prepare young people for the lives they will live? With universities in this country like UCL offering inter-disciplinary degrees, and with well established Liberal Arts courses here and abroad, the examination reforms fly in the face of the world our young people will live in. Gone are the days when thinking in specialist silos was the desired educational outcome. In tomorrow's world our young learners have to be able to join the dots in their thinking, linking ideas and thinking creatively. Of course there are specialist areas but how many of our young people will be slavishly following a career defined by a specialist degree?
What we should be advocating is an examination system which supports breadth and values more than the outcome of a test. Sadly, the direction of travel in our educational world, set by Michael Gove, is such that the challenge of educating our young people for tomorrow's world has become even harder. We shall of course ensure that our students in our sixth form are prepared for our national qualification framework. We shall investigate how we can ensure our students have as broad an education as can be offered within the Goveian straight-jacket of qualifications. Yet the broader imperative will and shall remain learning. As Alvin Toffler said:
"The illiterate of the 21st century will not be those who cannot read and write, but those who cannot learn, unlearn, and relearn. "
Learning is for life and not just for university.