Published on 06/10/16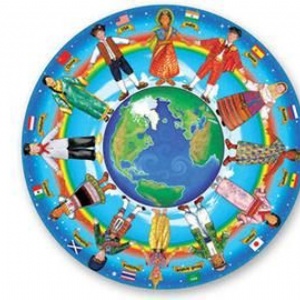 Tricia Kelleher, Principal of the Stephen Perse Foundation reflects on the recent HMC independent school leaders conference and the debate it raised.
Every year the leaders of HMC independent schools come together to discuss education. We are challenged, rightly, to reflect on practice in our own schools. Are we really offering the best possible experience for our pupils? Are we equipping them to thrive in the world in which they will live?
This year, for the first time, our positive aspirations for our young people seem to jar with the dissonance of anger and xenophobia which colours our national politics. I read the commentary coming out of one party conference and shudder at the values which are being presented as our national destiny. The Stephen Perse Foundation, a family of six schools in and around Cambridge, is unashamedly global in outlook and seeks to understand the complex world we live in rather than fearing it. Living in an international city, inevitably our view of the wider world is coloured by living cheek by jowl with people drawn from across the globe. Whether from the field of biomedicine, technology or academia, we enjoy interactions with the brightest, the best and the simply interesting; our Foundation often enjoys the privilege of educating the children of these families. I defy anyone to say that welcoming children from abroad into our school community does not add significant value to the learning experience of our home grown youngsters.

I do of course understand the genuine concerns felt by people for whom the benefits of globalisation seem less clear. It would be wrong to dismiss out of hand the sentiments of those who voted to leave the EU in the recent referendum because of anxieties around free movement of people into the U.K.. This is clearly not a subject for me to comment on respecting as, as I do, the outcome of a democratic process. However, surely it behoves our government to calibrate this and assess how best to manage immigration to ensure we do not give the message to the world that immigrants are not welcome, full stop. A commentary suggested by the Home Secretary, which almost appears to seek to name and shame "foreigners" is little short of alarming and a throw back to the accepted prejudices of the past.
Mindful of the impact Brexit could have on our school community, with reported increase of incidents of racism nationally, I took an assembly with our sixth form in which I shared the changing social mores in popular cultural during my lifetime regarding prejudice. Remember "Love Thy Neighbour"? The easy racism engendered complicit laughter with the audience. "Till Death Us Do Part" which is regarded as a classic piece of comedy can be difficult to watch now as racism forms a staple of the humour.
So it was with absolute pride that I reminded our sixth form of an event which inspired us in their life time – the London Olympics and Paralympics in 2012. The celebration of sport and the multi cultural identity of our sportsmen and women was truly inspiring. We were told the events of that summer were to inspire a generation. Tolerance, inclusion, diversity were as important watch words as "Citius, Altius, Fortius".

Although only four years ago, the spirit of the Games seems to be overwhelmed by the anxiety around the arrival in our country of people from other parts of the world. A complex narrative, politically the debate around immigration has been debased with the unintended consequence of unfortunately giving permission to those who harbour xenophobic and racist thoughts publicly to share their hatred. Sir Bernard Hogan-Howe, Metropolitan Police Commissioner, told a hearing at London's City Hall in September that hate crime in the city was showing signs of decreasing after a sharp rise in June and July, but it had still not returned to pre-referendum levels. And many of the victims were of Eastern European origin. There have also been reports of racist hate crimes in Cambridgeshire after Brexit.
Our young people are not stupid. They listen to the arguments and they look to educators to help them understand – the posturing and positioning of one politician after another on immigration is far from edifying for them. Suffice it to say, that as a school committed to educating our young people for the world they will live in, we shall continue to celebrate our wonderfully diverse community. We shall encourage mutual understanding and cultural interest; we shall ensure our young people understand that they are global citizens; and, most of all, we shall ensure that our narrative around immigration is founded on valuing and supporting each other as individuals whatever our background.