Published on 15/12/16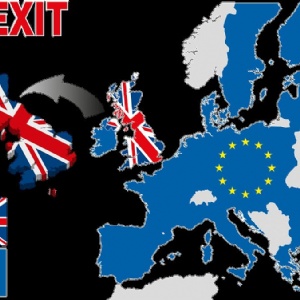 Tricia Kelleher, Principal of the Stephen Perse Foundation, discusses Brexit and how this could impact our younger generations.
Yesterday afternoon I observed a Year 10 History lesson on the origins of the Cold War. The teacher introduced the lesson with the inclusion of a speech by Winston Churchill given in the immediate aftermath of World War II. Churchill, who had led his country successfully through a devastating war, outlined his vision for the future which put an end to conflict in Europe:

"Yet all the while there is a remedy which, if it were generally and spontaneously adopted, would as if by a miracle transform the whole scene, and would in a few years make all Europe, or the greater part of it, as free and as happy as Switzerland is today. What is this sovereign remedy? It is to re-create the European Family, or as much of it as we can, and provide it with a structure under which it can dwell in peace, in safety and in freedom. We must build a kind of United States of Europe."

Thus this class of young people received an insight into the concept behind the European Union on the day our nation had decided to leave it. These young students of History also knew that they were witnesses to a important moment in History of our nation. And I think it is fair to say that they are troubled.

When I arrived at school yesterday the sense of shock at the decision of the referendum was palpable. Students of different ages were debating what Brexit meant for them. I heard time and time again during the course of the day the strong sense of injustice – that they had no voice in a decision which will affect the rest of their lives. They raised concerns about a range of issues. Being in Cambridge, an international city, our community is diverse with a large number of students' families coming from different parts of the world. So did the vote mean they were less welcome in our country? Those who were looking to Europe as a university destination wondered what now? More generally the strong sense of identifying with Europe and having a globally connected mindset seemed to them to be at variance with our possible future. As a school, we offer a choice of five modern languages for a reason.
Clearly the younger generation have a fundamentally different outlook to older voters. Indeed, we know that three quarters of 18-24 year olds voted to remain in the EU. Our politicians, in the months and years ahead, must be mindful of this generational divide. And educators need to reflect on what Brexit means for schools. The future is not pre-ordained. There is no reason why we should not remain globally connected and globally minded. And our young people need to be prepared to be active citizens nationally and internationally.

Educationally the narrow focus on qualifications, the idée fixe of the current government, is not the best preparation for life in this globalised society. The facility to pass a test is entirely different from having the capacity to thrive and prosper, to make a meaningful contribution to society and to respond to the demands of a world where change is, if anything, accelerating. I lead a group of schools which educates young people from the ages of 3-18 and their education for me, as for every school leader, is a solemn responsibility. We have a duty to educate our young people for the world they live in rather than the world their elders grew up in. Yes, we offer a rigorous academic education of which the Education Secretary would be proud. However, we are committed to ensuring the curriculum offers breadth and depth. We value not just the examined life but also the unexamined life. For us, we are about educating individuals not just cohorts because it is individuals who make the difference.

The reason I am optimistic about the future is because of our young people. I believe in them. Let's ensure we equip them educationally to live a life worth living in our globally connected world.