Published on 09/09/16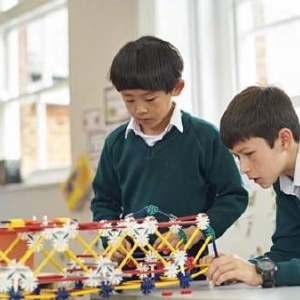 So where have all the teachers gone? The existential crisis of our times in education is in teacher recruitment and retention. Just as we have lost the familiar conveyor belt of teacher recruits with university education faculties across the country face the challenge of funding PGCE places and Teach First grappling with high drop out rates, there also is the growing disaffection of serving teachers. A report from the National Foundation for Educational Research (NFER) has found that 23% of teachers are considering quitting teaching compared with just 17% last year with workload identified as a key reason for the increase. It is fair to say that Headteachers across the country are despairing about maintaining staffing levels in their schools.
So what is the first education initiative of the new Secretary of State for Education, Justine Greening, to address this crisis? Bring back grammar schools. It seems to me that in our post Brexit world there is a simplicity about our politics, with politicians offering simple solutions to complex problems unfettered by any evidence to support their view – just a feeling that they are right. And probably an anecdote or two just to add some substance whilst blithely ignoring the ample data on the relatively poor attainment of low income disadvantaged young people in selective areas as opposed to non selective areas. Surely education is too important for the future of our country to be managed in this way. Our young people deserve better than glib sound bites that serve to distract from the true challenges facing the education sector.
What is hugely frustrating is that the teacher recruitment and retention crisis is not unknown to the Department of Education. Only recently Estelle Morris, a former Education Secretary, wrote an impassioned piece in the Guardian ( https://www.theguardian.com/education/2016/sep/06/teacher-recruitment-greening ) exhorting the Education Department to take responsibility for addressing this crisis. Surely the keystone of any educational system is ensuring we have the right number of qualified and appropriately trained teachers serving in our schools. You can offer a lavish smorgasbord of different schools, including more grammars, but if the teachers are not there to teach our young people in the classroom the whole exercise is somewhat futile.
This headline grabbing announcement can only serve to damage further morale in all our schools across the country. Even the Chief Inspector of Schools, Michael Wilshaw, not himself averse to criticising teachers, has been quick to condemn the initiative pointing to the sustained improvement overall in the maintained sector in recent decades for all pupils. So who would want to be a teacher when politicians see education as useful tool to further their own personal agenda? And at a time when the teaching profession is not really valued as it should be by the government for the vital work they are engaged in?
So instead of pandering to the urban myths around educational success, Justine Greening, and the Prime Minister, Theresa May, must focus on the what really needs to be addressed in education. There should be unequivocal support for teachers and a commitment to making the profession a desirable option once again for graduates. A comment from a Mathematics don in Cambridge summed up the situation rather pithily. Whilst in the past, there were always graduates considering entering teaching, his recent experience was that there was little if any interest in the profession. Why be a teacher? Until the government can answer that question we face a very uncertain future with a ticking time bomb about to explode in our schools.