Published on 13/02/17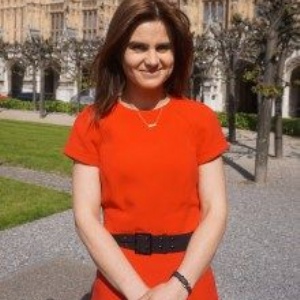 I have been employed in education as a teacher and latterly a leader for over thirty years. Given my subject is History, I have always been cautious about engaging in politics. Far be it for me to expound my views to young people on how they should live their lives.
However, for the first time in my career, the moderate agenda which has acted as the lodestone for political discourse in my lifetime, is under threat. So what does this mean for schools?
I am proud to say that the Stephen Perse Foundation, the schools which I have the privilege to lead, are united by our common ethos. We believe that education is about more than qualifications. We are committed to encouraging critical thinking. "Fake news" will be interrogated and challenged. The disturbing peddling of lies by people of influence will be challenged through intelligent enquiry and debate.
We have a powerful tradition of compassion. As the Perse School for Girls, our former incarnation as an institution, we welcomed refugees into our school community. During the Thirties and World War Two, refugee children from Nazi Germany sought asylum in our city. Miss Mary Cattley, the then headmistress, would actively seek out girls amongst refugees to offer them a place in the school. Erika and Doris Rath, German Jewish girls who came to Cambridge as part of the Kindertransport, joined our school at Miss Cattley's instigation. Indeed Doris performed so well academically that she was advised by Miss Cattley to take the school certificate.
We also believe in fostering tolerance and understanding. Never before has it been so important to appreciate the cultural differences between people. As we struggle over issues of identity, I cannot but be drawn to the views of Jo Cox, the tragically deceased MP, who observed in her maiden speech to the House of Commons: "Batley and Spen is a gathering of typically independent, no-nonsense and proud Yorkshire towns and villages. Our communities have been deeply enhanced by immigration, be it of Irish Catholics across the constituency or of Muslims from Gujarat in India or from Pakistan, principally from Kashmir. While we celebrate our diversity, what surprises me time and time again as I travel around the constituency is that we are far more united and have far more in common with each other than things that divide us."
Educators must not lose sight of the real life imperative to ensure our pupils are equipped educationally to engage with a world where previous givens are now uncertainties. The ability to influence and lead the debate around our national values in an inclusive and positive way has never been so important. No longer can leaders of schools assume that the British Values, which schools are tasked with including in their curriculum by the Department of Education, are shared values nationally or globally.
As such, Jo Cox's vision of society is a model and inspiration to which we should aspire. As a leader of a school, I shall carry her torch of tolerance, understanding and compassion. We may be in uncertain times but, I believe with an education based upon these principles, we can ensure that we find a way through for our young people.