Published on 23/03/17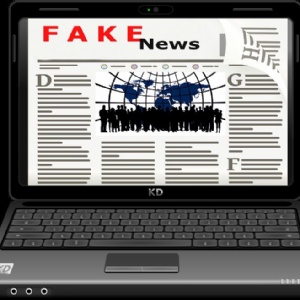 Knowledge is power. Or is it? It is fair to say that there has been something of an onslaught on the integrity and indeed authority of knowledge in recent times.
As a student of history I am aware of course that there is no such thing as absolute truth and that knowledge exists within a context. My first real experience of interrogating different versions of the past came when I was studying the French Revolution at 'A' Level. Miss Cross, my brilliant history teacher, helped us understand the historiography of this mile stone in world history. The raw marxist analysis of a bourgeois revolution contrasted sharply with the revisionist viewpoints which challenged the origins and shape of the revolution itself. I found this fascinating and learnt from a young age the vital importance of interrogating evidence presented as fact which of course underpins knowledge.
This approach has stood me in good stead over the years. Critical thinking, discussion and robust debate, the seeking of a greater truth are all a staple of our civilised society. Hence the dismay of many at the rise of a phenomenon known as "fake news". Whether it is a number posted on the side of a bus, the size of the crowd at a Presidential inauguration or straightforward climate change denying, it has become much more difficult to understand the world around us. A pervasive disregard for the search for some kind of truth and disrespect for experts is leading us all down an uncertain path.
This concern about how best to educate our children for a more dystopian world is exacerbated of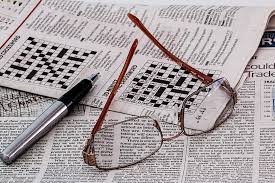 course by the ease of access to the omnipresent World Wide Web. Part truths and down right lies can travel so quickly these days across social media echo chambers embedded in the internet. A recent House of Lords report asserts that learning to survive in a world dominated by the internet should be as important for children as reading and writing. It strongly recommends that every school in the UK should ensure every child is digitally literate and in addition to mandatory lessons about online responsibilities, risks and acceptable behaviour, the Lords Communications Committee highlights the dangers of fake news.
Fake news is also drawing the attention of the Organisation for Economic Co-operation and Development (OECD). Its Director of Education and Skills, Andreas Schleicher, has urged that children should be taught in schools how to spot fake news. Schleicher, speaking before the Global Education and Skills Forum in Dubai, argues that the ability to distinguish fact from fiction was essential in the modern age and teachers, in his view, were well placed to provide guidance.
"Distinguishing what is true from what is not true is a critical skill today," argues Schleicher. "Exposing fake news, even being aware that there is something like fake news, that there is something that is written that is not necessarily true, that you have to question, think critically. That is very important. This is something that we believe schools can do something about."
Such is the concern of the OECD, they plan to add another strand to the current testing regime of the Programme for International Assessment (PISA), testing young people's attitudes to global issues and different cultures, their analytical and critical skills, and abilities to interact with others. Schleicher says the assessment will be about "the capacity of young people to see the world through different perspectives, appreciate different ideas, be open to different cultures".
Encouragingly educators in this country are taking up the cudgels in the face of the viral firestorm of fake news. A recent conference at Cranleigh debated whether a way of combatting this intellectual blight was to introduce philosophy as a GCSE in schools. Professor Angie Hobbs, a professor of the public understanding of philosophy at the University of Sheffield, argues that a study of philosophy offers skills to students in critical thinking, currently lacking in the curriculum.
I am not convinced that Professor Hobbs is correct in assuming that a broad, balanced and rigorous curriculum in itself is not sufficient to educate independently minded critical thinkers – after all our reliance on such an approach has served us in good stead in the past. Yet undoubtedly there is a tension here. The content heavy curriculum of the new revised qualifications' framework at GCSE and 'A' Level is in danger of becoming an intellectual straight jacket with assessment as its master. Inevitably pressures of time stifle opportunities for a broader learning experience which takes the students beyond the test.
As a Foundation we are committed to offering an education which is underpinned by critical thinking in its broadest sense. Our teachers work tirelessly to encourage an approach to learning which prizes curiosity, independent thought and creativity. In addition to the six areas of knowledge and understanding, we offer Philosophy4Children and thinking skills embedded in an integrated curriculum for our younger learners; a discrete non examined learning curriculum in the senior school designed by teachers for the sole intention of promoting learning for learning's sake; and the requirement for all our sixth form students, whether IB or 'A' Level, to study Theory of Knowledge, a compulsory component of the IB Diploma Programme, which is the perfect antidote to fake news.
What is absolutely clear is that education is the key – as it always has been. And every student has an entitlement to an education which is based on breadth, depth and rigour. The ability solely to pass a test does not prepare anyone to call out half truths and lies when they see them.