Published on 23/06/17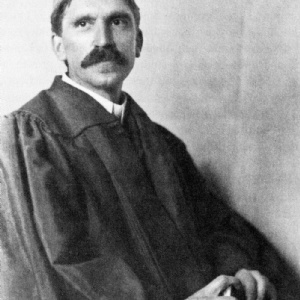 "O tempore o mores" as Jacob Rees-Mogg might say. Or "OMG what on earth is going on?" as other less rarified individuals would say.
As someone who has lived through interesting times – I do remember being a teenager during the politically turbulent seventies – I am acutely aware of how uncertainty can impact on young people. And we are undoubtedly living in a time of uncertainty.
What should this mean for those of us tasked with educating our young people? For me, more than ever, schools should be prioritising students' emotional well being and mental health – and I don't just mean ensuring schools have the resources to employ appropriate mental health experts. I mean offering a curriculum which is about promoting a love of learning rather than one where the primary focus appears to me to quantify pupil progress through the generation of data. Of course we require data to make informed decisions about teaching and learning, however, because of government metrics around this, my very strong sense is that the well being agenda inevitably slips.
Nothing illustrates this better than the new Goveian qualifications which hang like a dark cloud over Key Stages 4 and 5. Content is king so if you can't hack memorising a whole load of stuff, well, it's just bad luck! You will fail. And there will be many young learners who struggle with this very old fashioned approach to assessment. It inevitably suits a certain sort of learner but what about those who shine when assessed orally? Or those who may not achieve high grades but, my goodness, are demonstrating social responsibility through volunteering?
Interestingly the International Baccalaureate Diploma Programme offered across the world, whilst being academically rigorous, is assessed in a range of different ways. There is linear assessment at the end of the two year course but there is also group work, presentations, an extended essay, coursework and value given to participating in creative, action and service activities. As a qualification it assesses students in the round whereas Gove's reformed qualifications suit a very specific type of learner.
It angers me that our national qualification framework is so far removed from promoting the learning essential for our students to thrive in our fast paced world. Teachers of course will do their level best to ensure students are prepared for the quintessentially twentieth century testing. But why are we doing this? Gove's legacy desire to drive up standards is instead creating unnecessary stress and pressure on young people who really need a more enlightened approach to assessment.
If the government really wants to support schools' efforts to offer a healthy environment for students it needs to examine the purpose of education. At a time of existential crisis in our country we owe our children more than the prospect of examinations which are more about our past than their future. We need leaders who understand this and who have the imagination to engage with education as it needs to be. We need to focus on engendering a love of learning rather than a fear of testing. We need to make education our goal.
As John Dewey (1859-1952) an American philosopher and educational reformer, said: "Education is not preparation for life; education is life itself."