Published on 21/11/18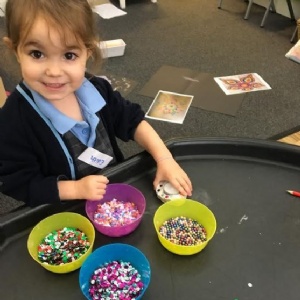 Kindergarten classes celebrate Diwali together at Madingley.
Kindergarten enjoyed their first off-site collaboration event at Madingley Pre-Prep, travelling by minibus which was in itself a very exciting venture, not to mention the packed lunch eaten before our return to Dame B's!
Pupils listened to a family's account of their Diwali celebrations and took part in a wide variety of activities including ribbon stick dancing, making patterns in the air whilst moving rhythmically to traditional Indian music. There was lots of great role-playing in an Indian house set up with shining fairy lights and colourful material and children dressed up in saris and waistcoats before sitting down to a delicious 'feast' made from spice scented play dough. Some children chose to decorate mehndi hand patterns, paper lanterns and chalk rangoli patterns. One child was so inspired she spent some of the following weekend painting mehndi patterns on her hands!
Making sparkly clay diwa lamps was definitely a big hit and the children were all very proud to show off their creations and all returned with a handmade Indian sweet. The morning was certainly a great success with all the children showing confidence and a willingness to take part, interacting with new friends and we are certainly looking forward to inviting Madingley and City to Dame B's for a Forest School collaboration event later in the year.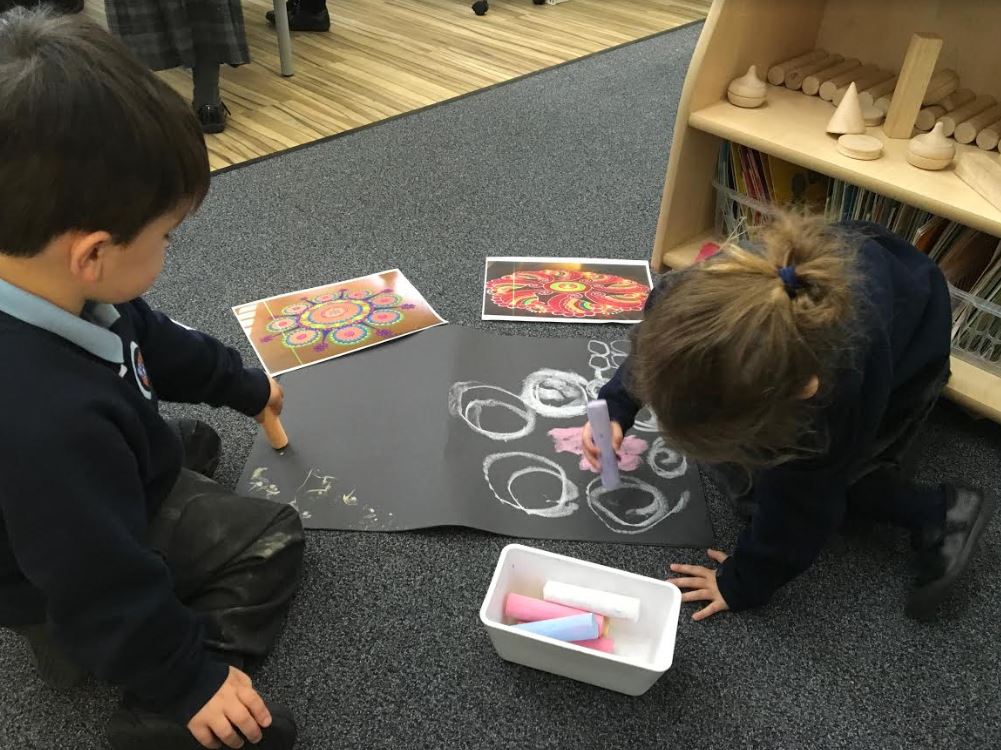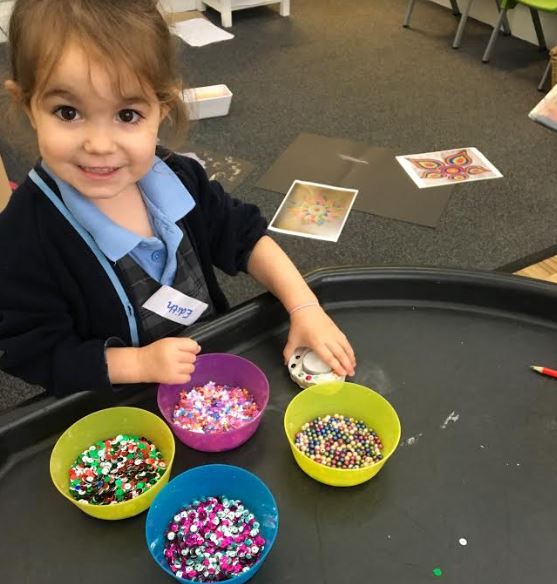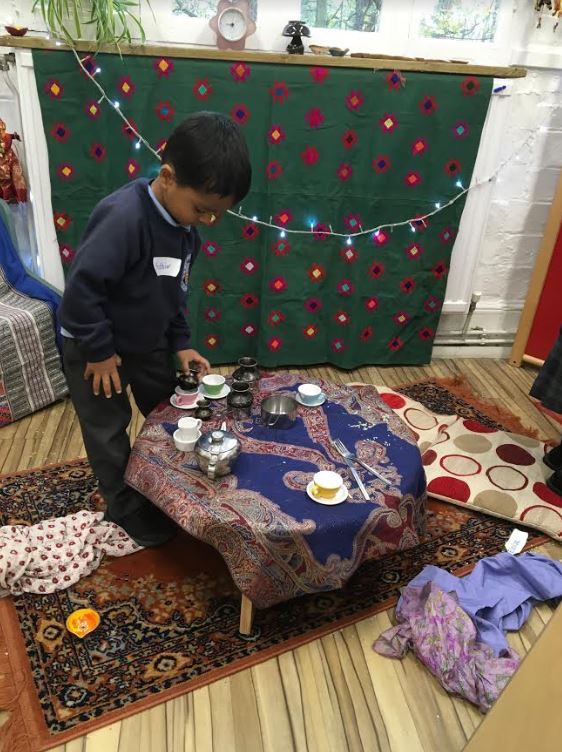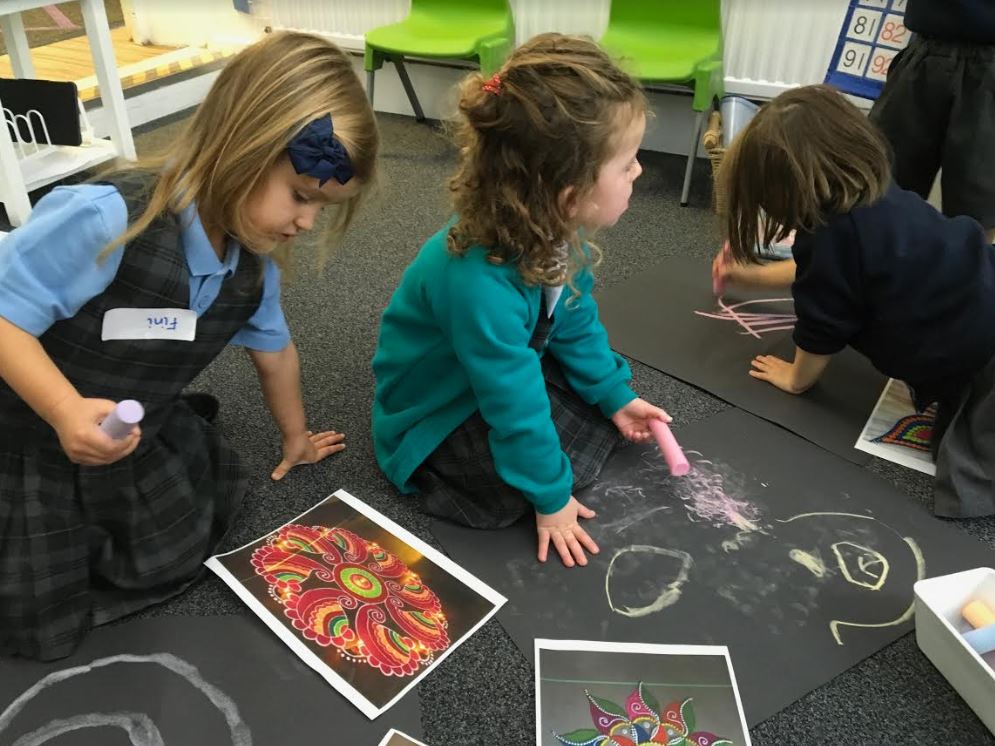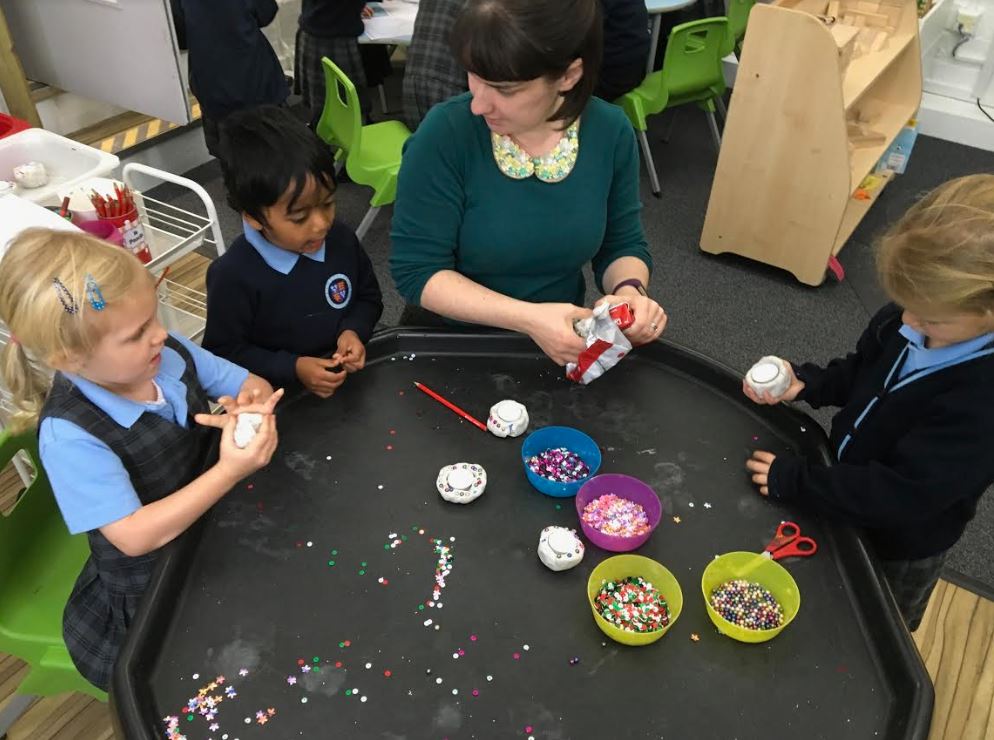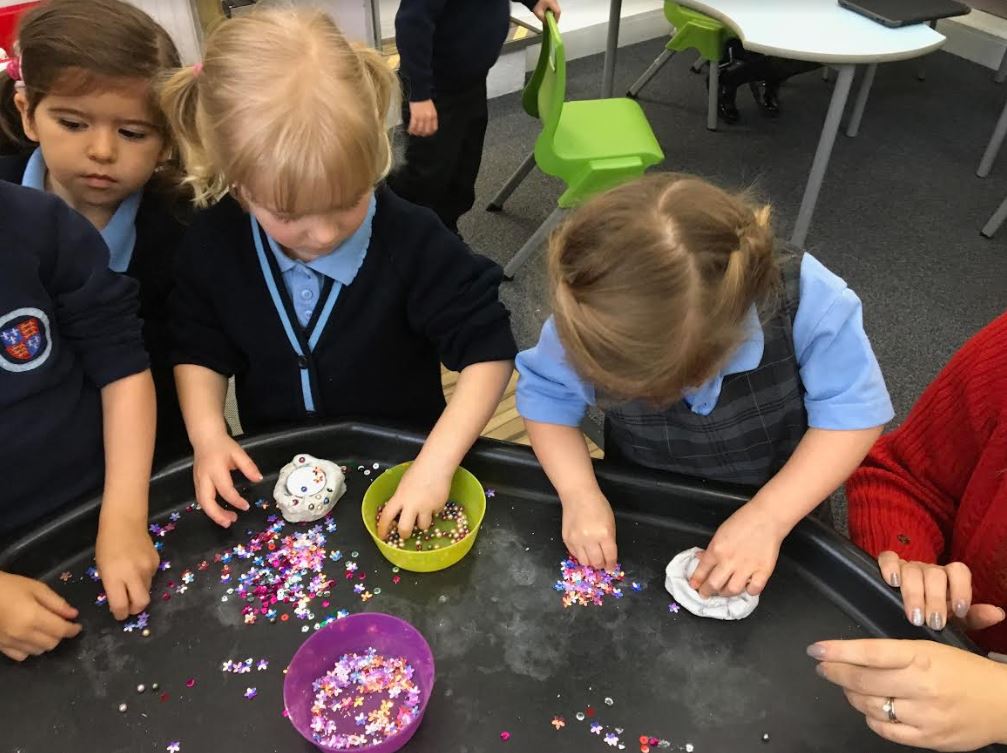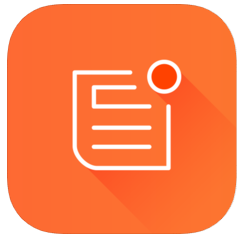 If you want to keep up to date with all the latest school news on your mobile, simply download the 'School News' app and search for the Stephen Perse Foundation.