Published on 18/12/16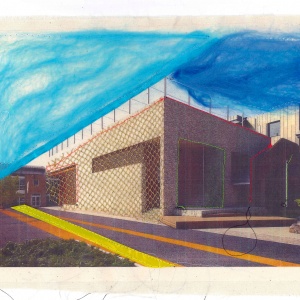 Year 8 students at the Stephen Perse Foundation – innovators in an education dedicated to creating independent thinkers – have explored connections between textiles and the built environment, drawing inspiration from the Foundation's own ambitious new-build scheme.
The Foundation's cutting-edge scheme will bring new science and sports facilities to the Senior School site by 2017. As the development takes shape, teachers and students are gaining unique insights into the architectural process and creativity involved.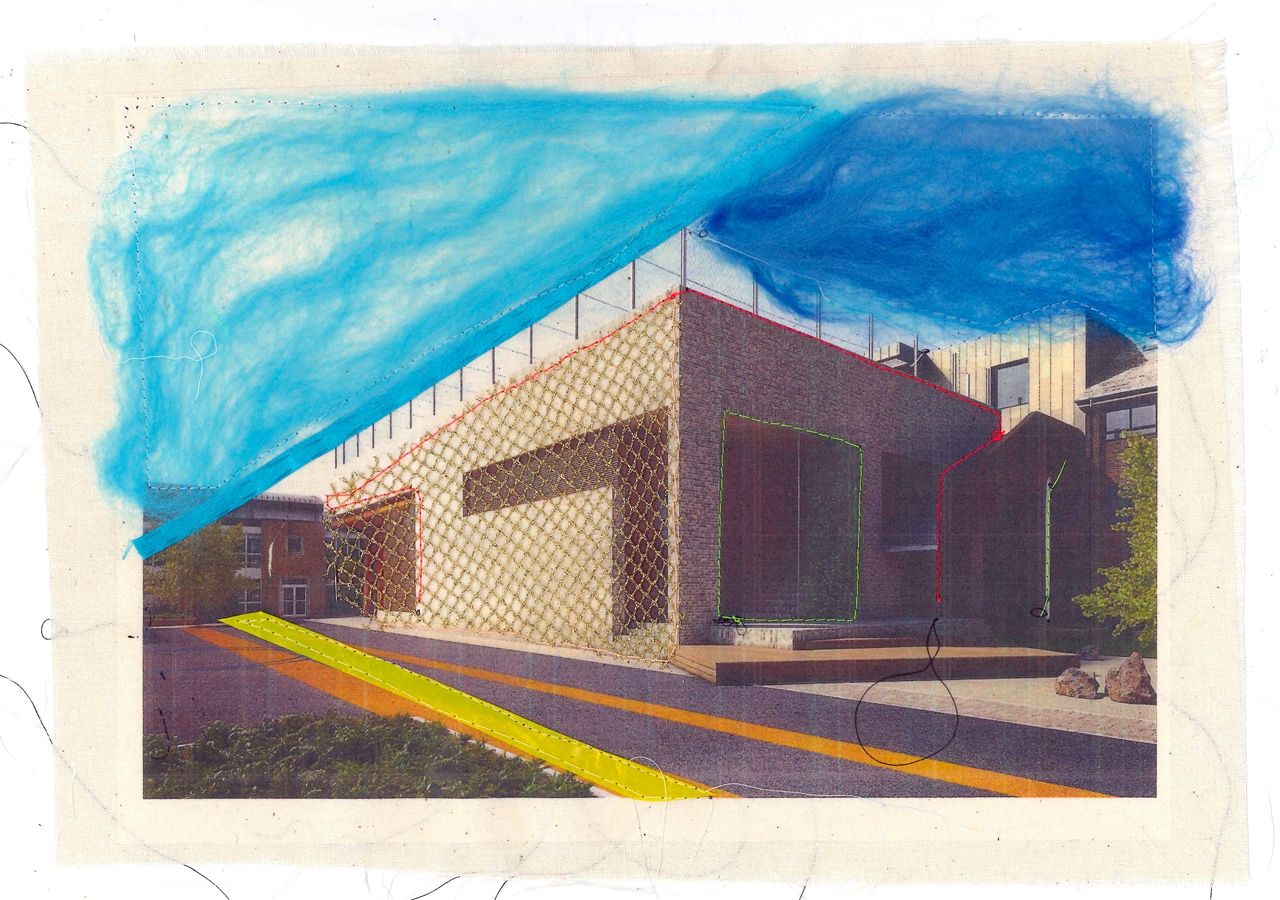 In the Art Department, architects from ChadwickDryerClarke met with Year 8 students to present their architectural plans for the scheme. Students used these designs to explore a number of textiles processes including a sewing machine 'driving test'. To take the 'test' students used Google maps to draw a colourful interpretation of grid structures in the local streets, before 'driving' their sewing machine carefully around using different stitch patterns, speeds and widths.
In another technique, students used image transfer on the heat press, to fuse the architect's designs onto calico and cotton cloth. They then added a variety of stitches to embellish the designs, as well as using couching and embellisher methods with net, ribbons, and wool.
Finally, students traced the main grid structures of the architectural designs using fabric pens and added their own twists including names, subjects and rendering to the building shapes, as well as embellishers and decorative stitch.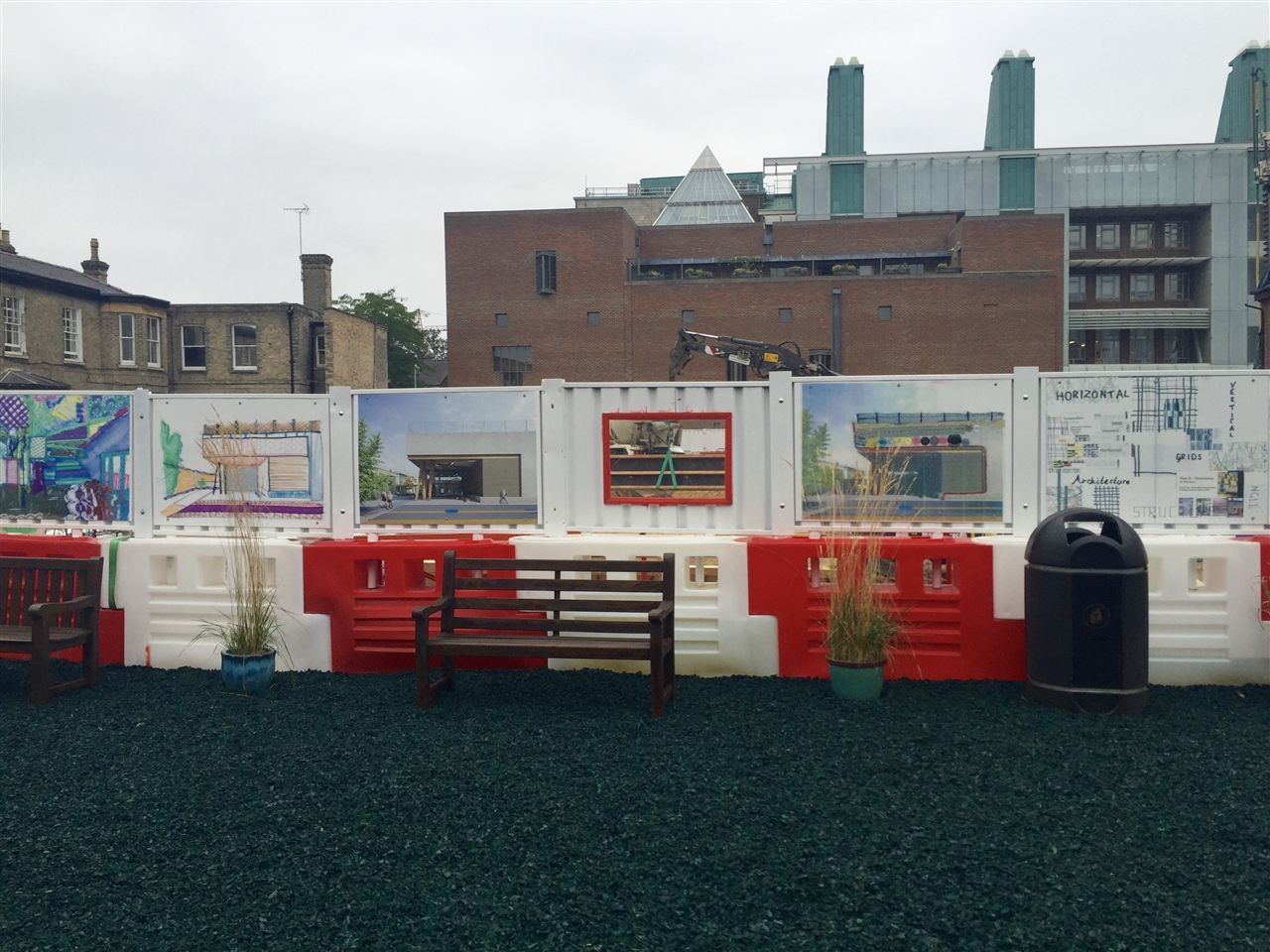 Examples of work are now on display for all to enjoy and students will continue their involvement in the scheme, by designing gates and tiles for the new entrance area.
Ben Keeble, Head of Visual Arts reflects: "Having such an innovative build project taking place at the Foundation is a great learning opportunity. As the build evolves we will continue to draw inspiration from its progress – responding with more creative, colourful and textured work."
Tricia Kelleher, Principal of the Foundation comments:
"This fantastic Year 8 project is just one example of how we are using the new-build scheme to bring 'real-life' learning opportunities into the classroom. From aspiring architects to quantity surveyors – we hope to ignite a spark of inspiration for the individual students who will go on to shape the skylines of the future."