Published on 30/01/17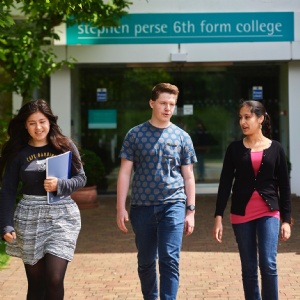 We are delighted to congratulate the Upper 6th students on a fantastic performance in the current university application season.
The UCAS cycle began this September with 2 very swift applications from students, who happened to be choosing to make an early application rather than having to and achieving great results which includes a clear sweep of 5 offers for Law.
At 15 January, the UCAS 2017 cohort are now holding 180 offers, including 31 unconditional offers - mostly for the Gap Year applicants but not all as some universities are opting to give unconditionals to the very best students who are still doing their A Level or IB. The numbers of offers are rising daily so we are really having to 'watch this space'!
To give a sense of the range of subjects and destinations that our students are considering, they have offers for courses including:
German and English at Warwick
Egyptology at Liverpool
Business Management at Reading
Biomedical Sciences at Birmingham
Politics and International Relations at Nottingham
Midwifery at Manchester
Physics at Bristol
Mathematical Computation at UCL
Environmental Geography at York
Liberal Arts at UCL
Mechatronic Engineering at Southampton
Law with French at KCL
Finance at LSE
Art History at St Andrews
The Oxford and Cambridge results need to be seen in this much wider context of success. We always say that Oxbridge is not the best place for everyone or for every subject and this is genuinely meant. This year we have 20 students holding offers, representing 25% of 2017 UCAS cohort - inline with our long term average.
Students have Cambridge offers for:
Architecture
Chinese
English Literature
History
Medicine (x2)
Music
Philosophy
And Oxford offers for:
Classics (x2)
Engineering
English Literature (x2)
Geography
History (x2)
History & Politics
German (x2)
Law with French Law
This certainly gives a lot to consider and we will be continuing to work hard with our students so that they are best placed to make their choices.