Published on 09/02/17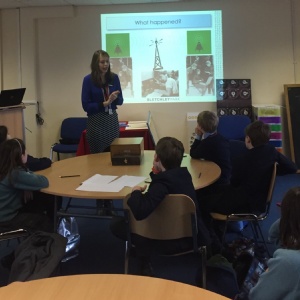 Bletchley Park never disappoints and today lived up to its reputation as a location that successfully engages and educates. It was the scene of the first of two Dame B's and Junior School collaborative events.
Upon arrival the two schools joined forces and were then split into three groups before setting off for the first activity. These included a guided tour from one of the outstanding volunteers; self-guided time, which allowed us to look more closely at the huts and the mansion; and a thrilling lesson entitled 'from inception to intelligence'.
During the guided tour we learned that before the war, and with impressive forward thinking, Admiral Sir Hugh Francis Paget Sinclair bought Bletchley Park for £6,000 using his own money and that he always intended it to be a wartime intelligence station. At the height of the war, 10,000 workers passed through Bletchley Park's gates every day, 7500 of whom were women. All these people had been forced to sign the Official Secrets Act, often before they even knew why they were there.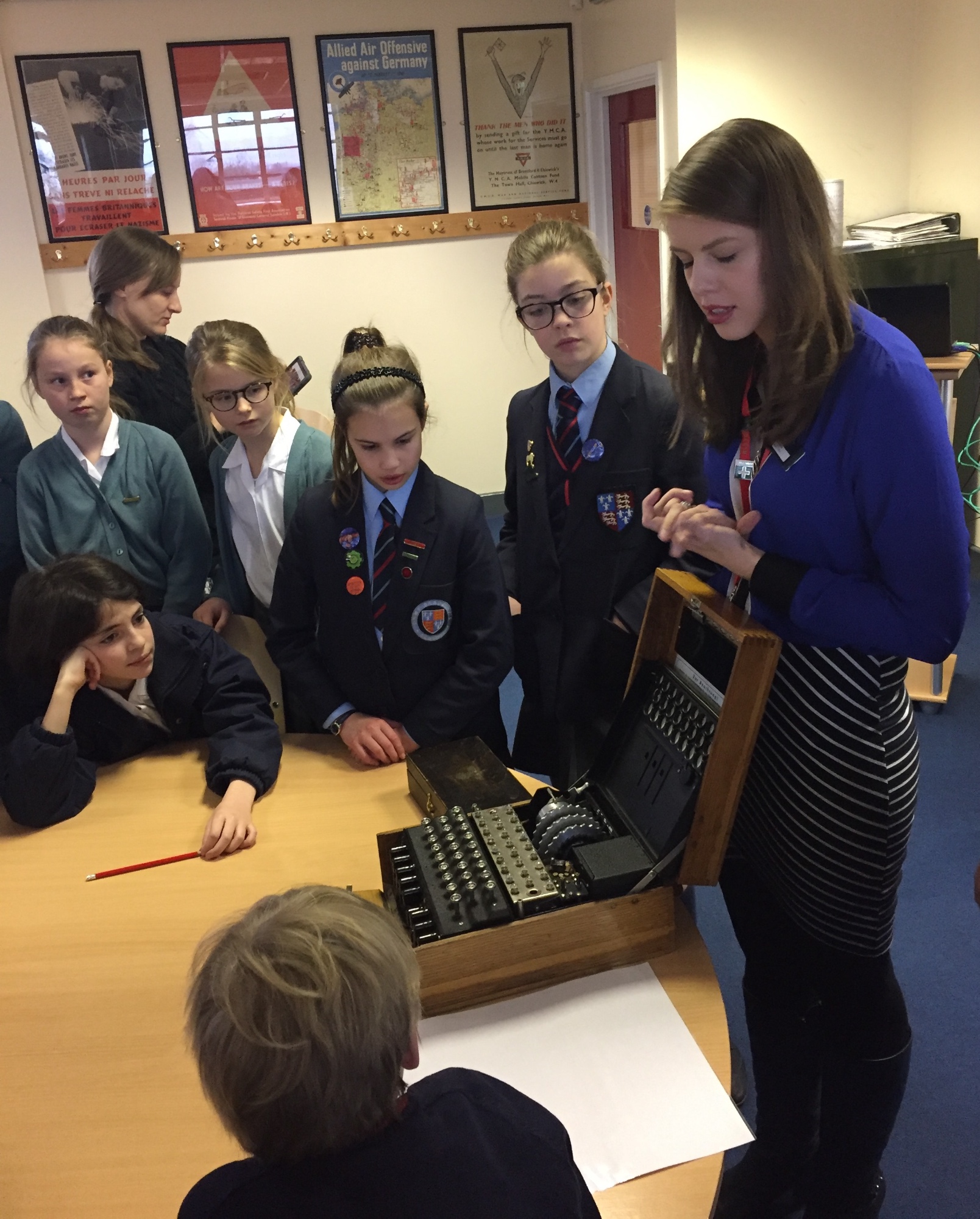 Keeping secrets was the key message evident in all the huts through propaganda posters, which depicted slogans such as Careless Talk Costs Lives. Secrecy was paramount. People working at Bletchley only knew about what they were working on, they had no idea what people in next door rooms or huts were doing. This secrecy was an important part in keeping the work from falling into enemy hands. Today we learnt that the penalty for sharing secrets was, at worst case, death!
Part of our tour took us to the hut where Alan Turing lived and where Mavis Lever, one of the code breakers, broke the Italian code that led to the Allies being successful at the Battle of Matapan. She also discovered that the Enigma machine never encrypts any letter as itself. This, along with careless German coders who regularly mentioned weather reports, Adolf Hitler and the names of their girlfriends, led to the successful breaking of the Enigma code.
Samuel from Dame B's asked, 'Was this the only code breaking place?' The answer was that it was but that the code breakers' skills were used all over the world during the war.
Breaking codes was not the only job done at Bletchley. Throughout the country, Morse Code messages were intercepted by mobile wireless units and these were passed to dispatch riders who raced to Bletchley Park in the blackout. These riders didn't know about the whole process but they knew their work was important.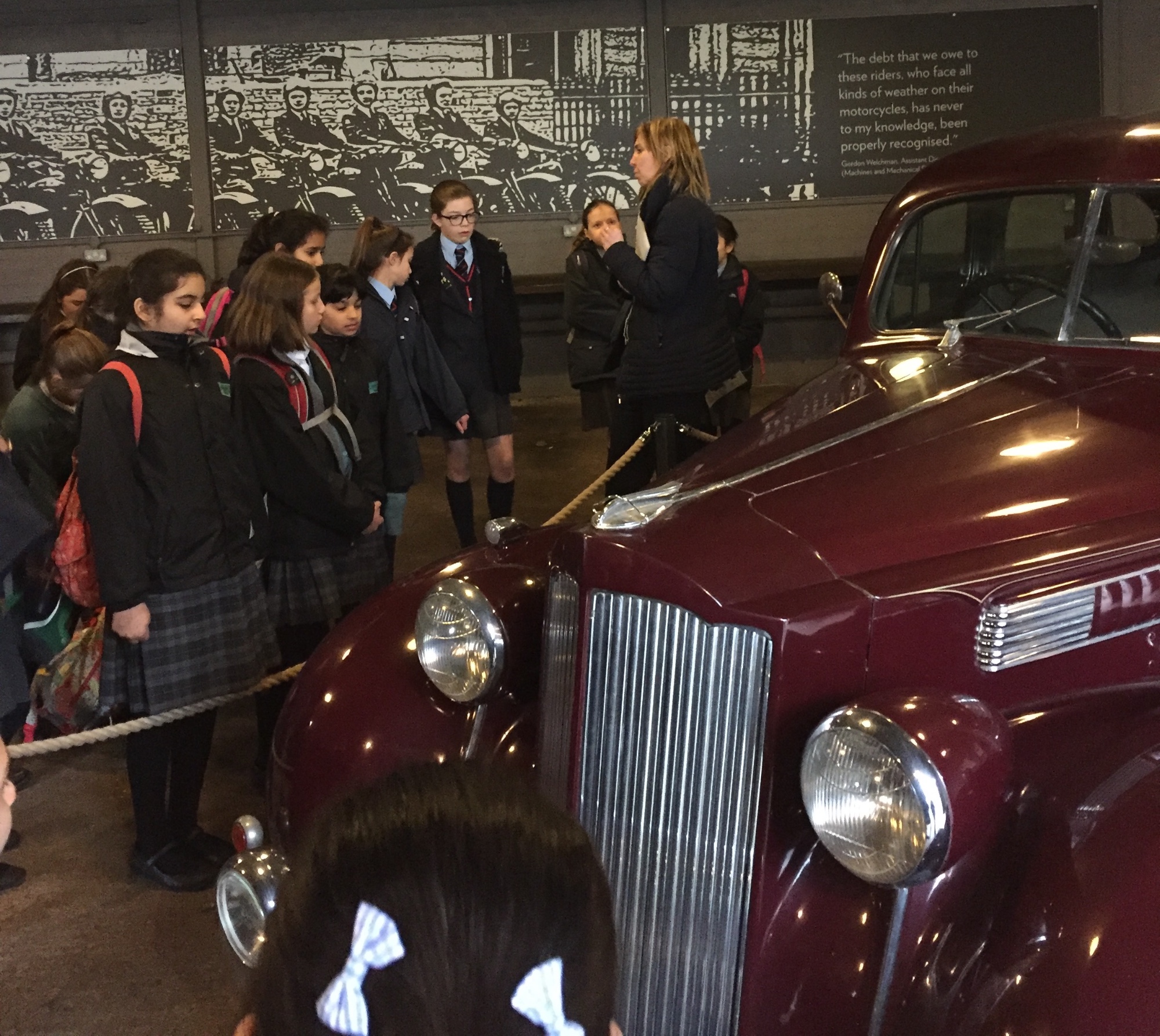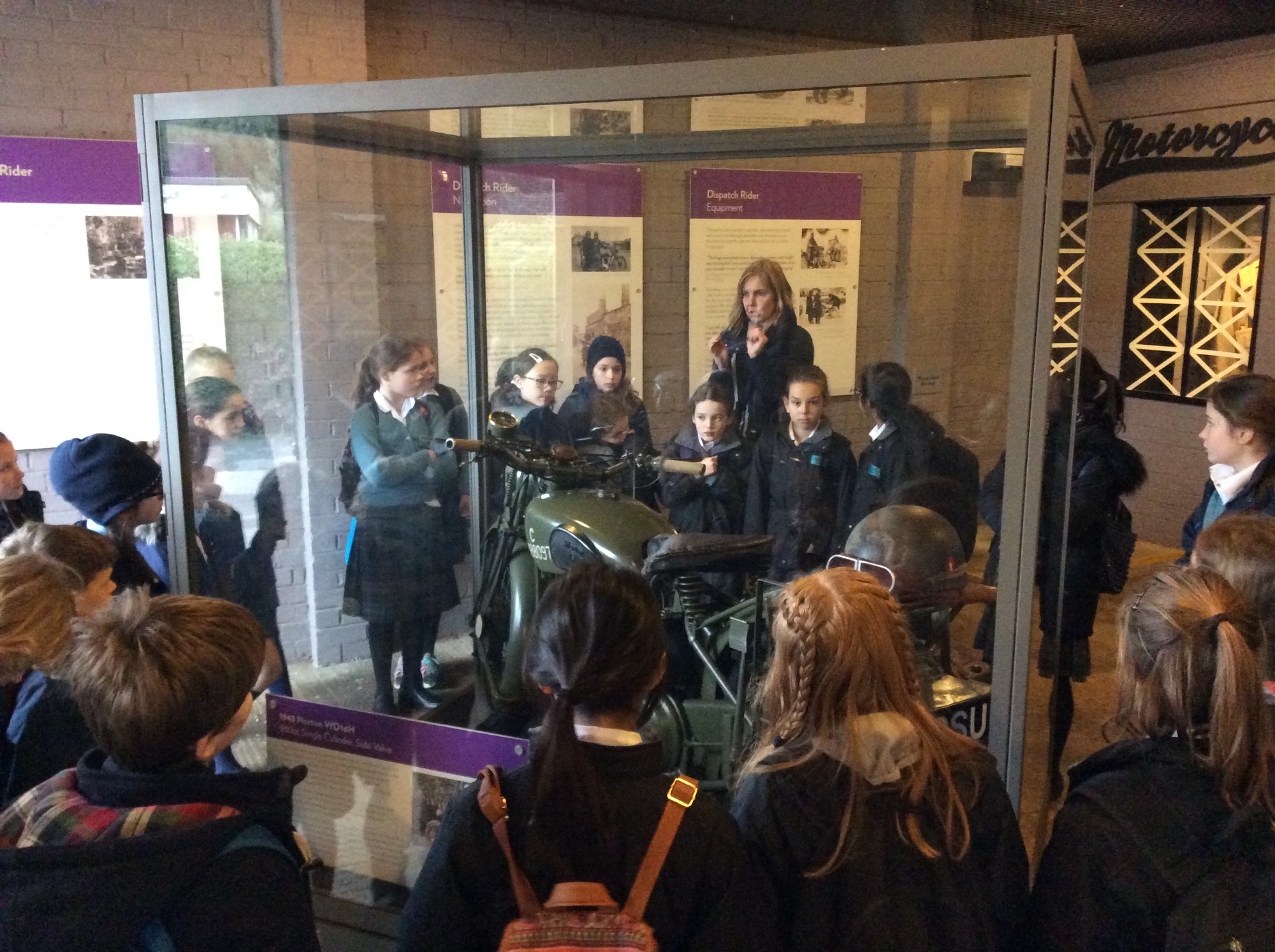 'It would have been scary to be a dispatch rider. What if something went wrong and the bike crashed!' commented Sorcha.
The 'from inception to intelligence' activity gave us the perfect opportunity for some real collaborative work. We were asked to crack codes, using Morse Code, in small groups and to decipher messages about the location of German submarines. Once we knew where they were, a decision had to be taken about what messages to send the British Navy war ships. Should one be sacrificed for the greater good?
Our day at Bletchley Park ended with us looking at its new exhibition: 'Secrecy and Security'. This was all about keeping safe online which, in turn, linked very well with Safer Internet Day on 7 February 2017.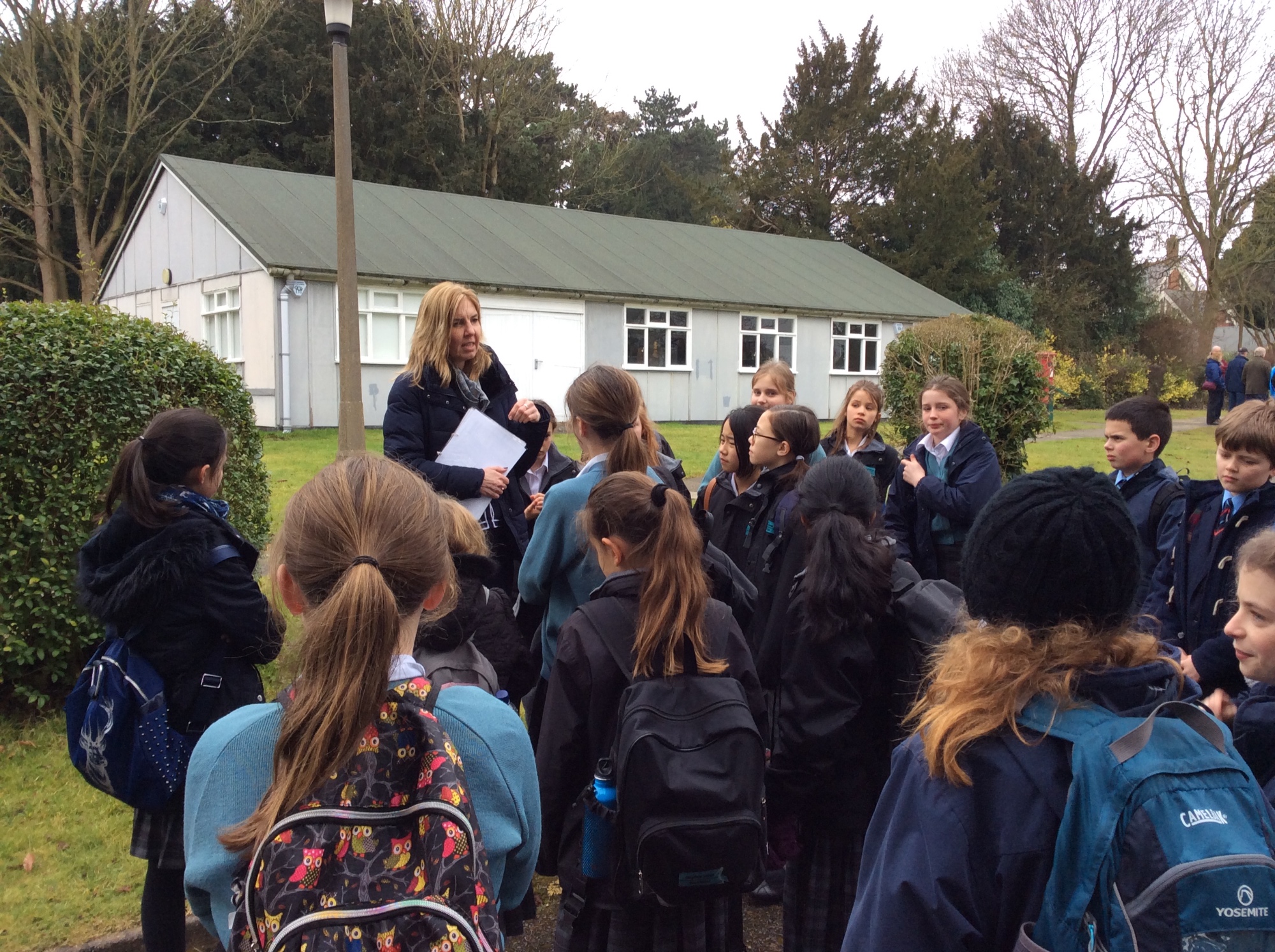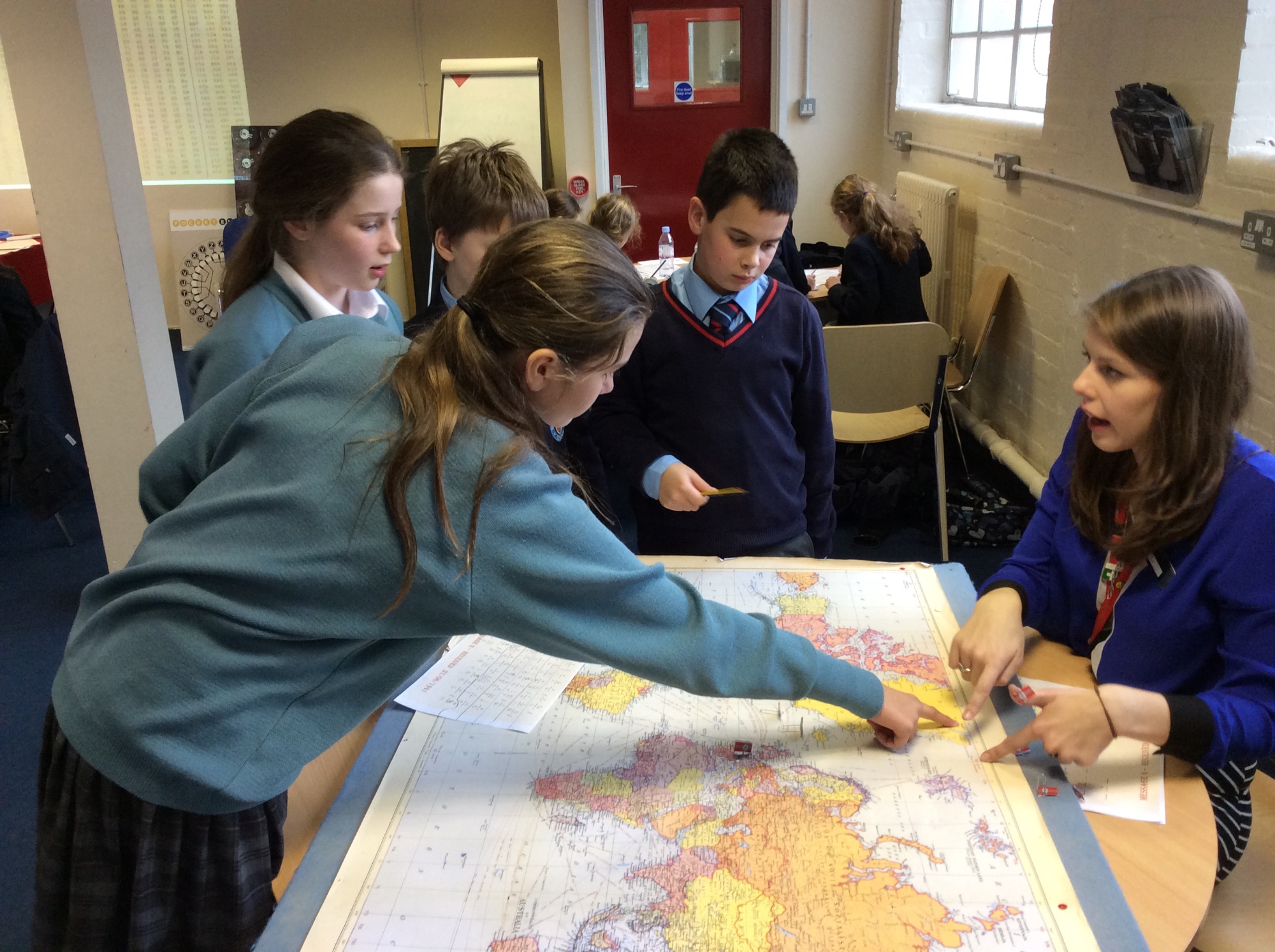 Our final thoughts:
'We really enjoyed cracking codes and using the touch screen exhibits.' Lucy and Alice
'We didn't know that the Germans changed the codes every day and we loved playing with the Enigma machine.' Julia and Catherine
'The working environment was dark and there was lots of mess all over place. There were no sofas or storage and no time for relaxation.' Clementine and Amelia
'It would have been quite pressurised. Everyone is relying on you to get information. Although it would be fun to know secrets.' Eva and Lara