Published on 07/03/17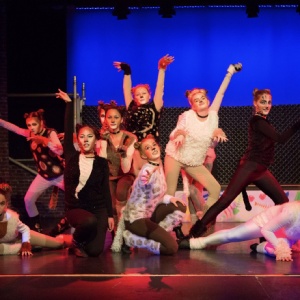 Whiskers, Tails and Everything Nice.
Raise the curtains, let's reveal what goes on behind the glamourous 'Cats' production at the Senior School.
Cynthia Chiu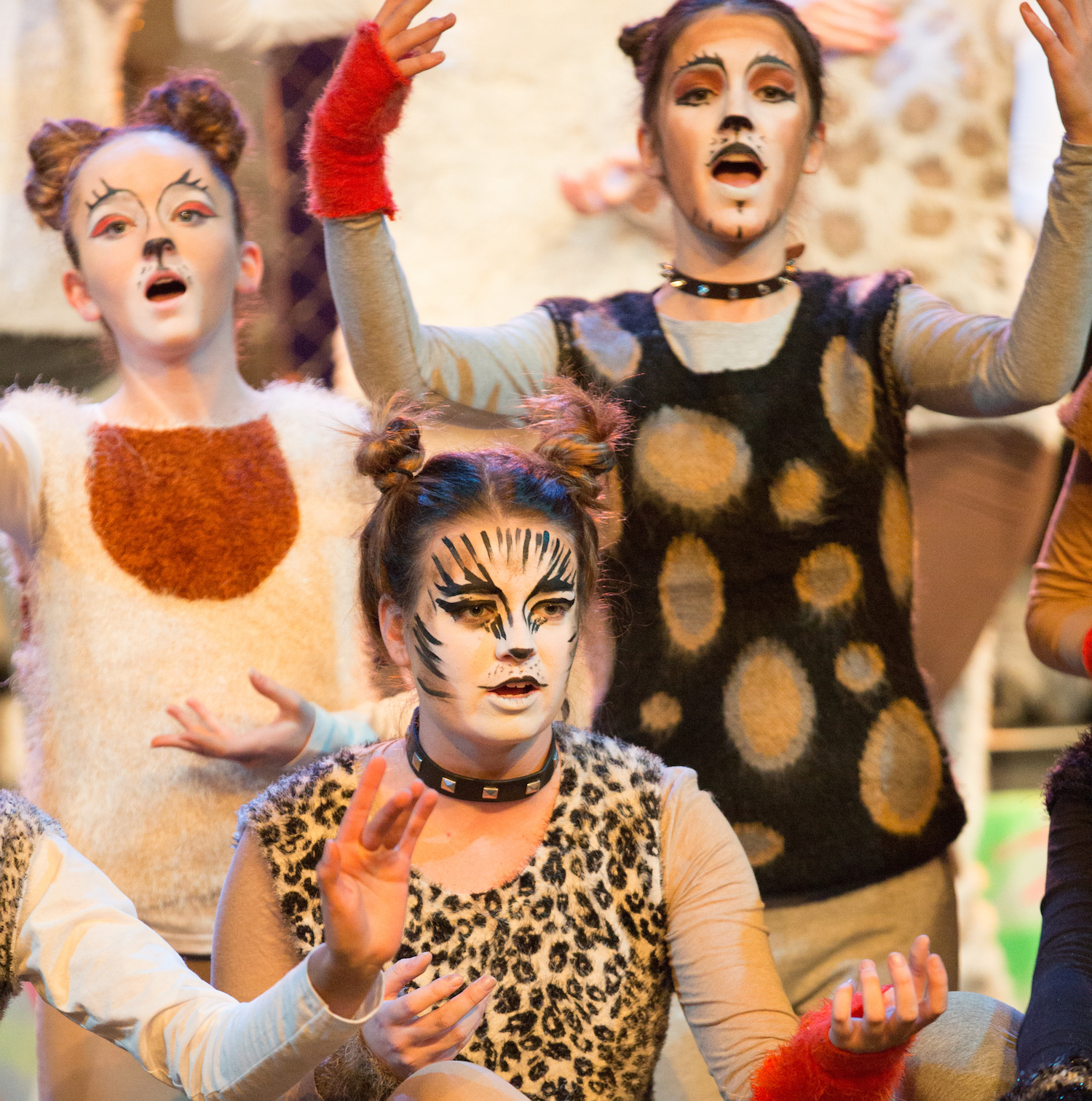 It is safe to say that the school musical 'Cats' was a great success. On the surface, everyone seems to have found the musical very enjoyable and the audience was fully engaged with the passionate, dedicated performers. However, how much work does go into the process of production?
We collected opinions from Ms Barrell as well as a few of the performers and backstage helpers to provide a glimpse into all of the work that was put into producing the musical - perhaps you'd like to join them next time!
To begin with, Ms Barrell has a few words on the production and what goes on backstage:
"I never know in advance who will sign up to do backstage enrichment or what previous experience they will have which can make it quite tricky to plan our activities. My team for 'Cats' were fantastic and they brought with them a whole range of useful skills that we were able to draw on in our sessions. They were all very hard-working - some of them could sew and others were really good artists; those that did not have specific skills were very keen to learn and paid good attention to detail. As a team, they were very creative and they made a really valuable contribution to the overall design of the show.
"Between us we made all of the costumes, spray painted the set, created masks and headpieces for different songs; most of the team also helped with the makeup for the performances themselves while others worked backstage as crew in the wings or operating the lighting and sound.
"I have had some fabulous feedback about 'Cats' from members of the audience, not just regarding the performances of the very talented 'Cats' on stage but also to say how amazing the makeup was and how fantastic the costumes and set looked. Overall, I was thrilled with how everything turned out and how well my team worked behind the scenes to help make the production such a success."
So what it is that encouraged students to join the backstage crew?
Some perceived it as the "perfect opportunity" to make a fun contribution:
"Backstage enrichment was so much fun. I signed up for it because, since I'm not very theatrical, I'd never been involved in a school production and this seemed like the perfect opportunity to help out. It was really rewarding to see the costumes we had been working on for weeks be complete and on stage. The makeup was a challenge but in the end we almost got it perfect."
- Livvy
Some joined backstage club for not-as-honourable reasons...yet the rewards of this venture exceeded their expectations:
"I signed up as a member of the backstage crew thinking that it'd help with getting free access to the school musical - be it peeking from the backstage or from the entrance of the hall, I know that's bad. Yet what I have got out of it was obviously much more than that. Ms Barrell paid us a lot...of chocolate coins… and I was way more involved than I thought I'd be. Basically, I enjoyed the whole process very much."
- Cynthia
Although it was not all gold coins and unicorns, it seems to be quite a fulfilling experience after all -
"I really enjoyed helping out backstage this year, especially in the show 'Cats'. We worked as a team to create a beautiful set and also crewed on the show. Although it can be hard, I found that working backstage really strengthened my teamwork skills and allowed me to learn many new things about what goes on behind the scenes in a show."
- Tanvi
It was also challenging at times even for the most experienced ones among us:
"I chose to help out with 'Cats' because being part of the theatre crew is completely different to what I study. I have helped with school plays in the past and really enjoyed it, so thought it would be good fun. 'Cats' was performed by actors in Years 10-13, so the main challenge we faced was working together as a large team with people we didn't all know."
- Trinity
Nonetheless, working with new people and incorporating learned techniques with new materials to produce something different was quite a fun experience for some:
"Being part of the backstage enrichment group was a great experience that allowed us to work with new people and experiment with new materials. Making the graffiti was lots of fun because we could use our knowledge of artistic techniques to explore a different style and create something completely unrelated to school work."
- Anna
Meanwhile, the Cats themselves have some things to say about the rehearsals!
"I loved being in 'Cats', it was great fun. Although tiring, I really enjoyed the rehearsals and the show, and felt I learnt a lot as a performer, and improved my dance technique. My favourite part was learning the choreography for all the dances and performing them on stage."
- Bombalurina, Katie
The Rumpus Cat is ready for the next production despite all the sweat and challenges, which perfectly sums everything up:
"'Cats' was so much fun and I'm missing it a lot now. I was so proud of what we managed to achieve and we managed to make every second of rehearsals worth it. Although it was a lot of work for everyone involved, it was still really enjoyable and hopefully that was clear in the performances! Can't wait until next year!"
- Nina