Published on 16/03/17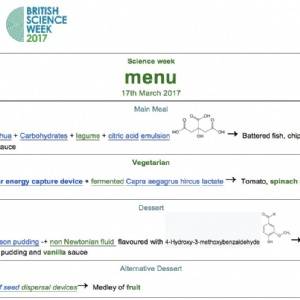 Fancy tucking into some Gadus Morhua and carbohydrates with a side of citric acid emulsion?

Then how does a J.J. Thompson pudding and non-Newtonian fluid flavoured with 4-Hydroxy-3-methoxybenzaldehyde sound for dessert?
That is what students at the Stephen Perse Foundation enjoyed for lunch today (Friday) as they tucked into a Science themed menu as part of British Science Week 2017.

And whilst it might sound like a bizarre concoction, hungry students were actually served up a delicious plate of fish and chips (Gadus Morhua + Carbohydrates), with peas and tartar sauce (legume and citric acid emulsion) before Cambridge pudding (J.J. Thompson pudding) and vanilla sauce for dessert.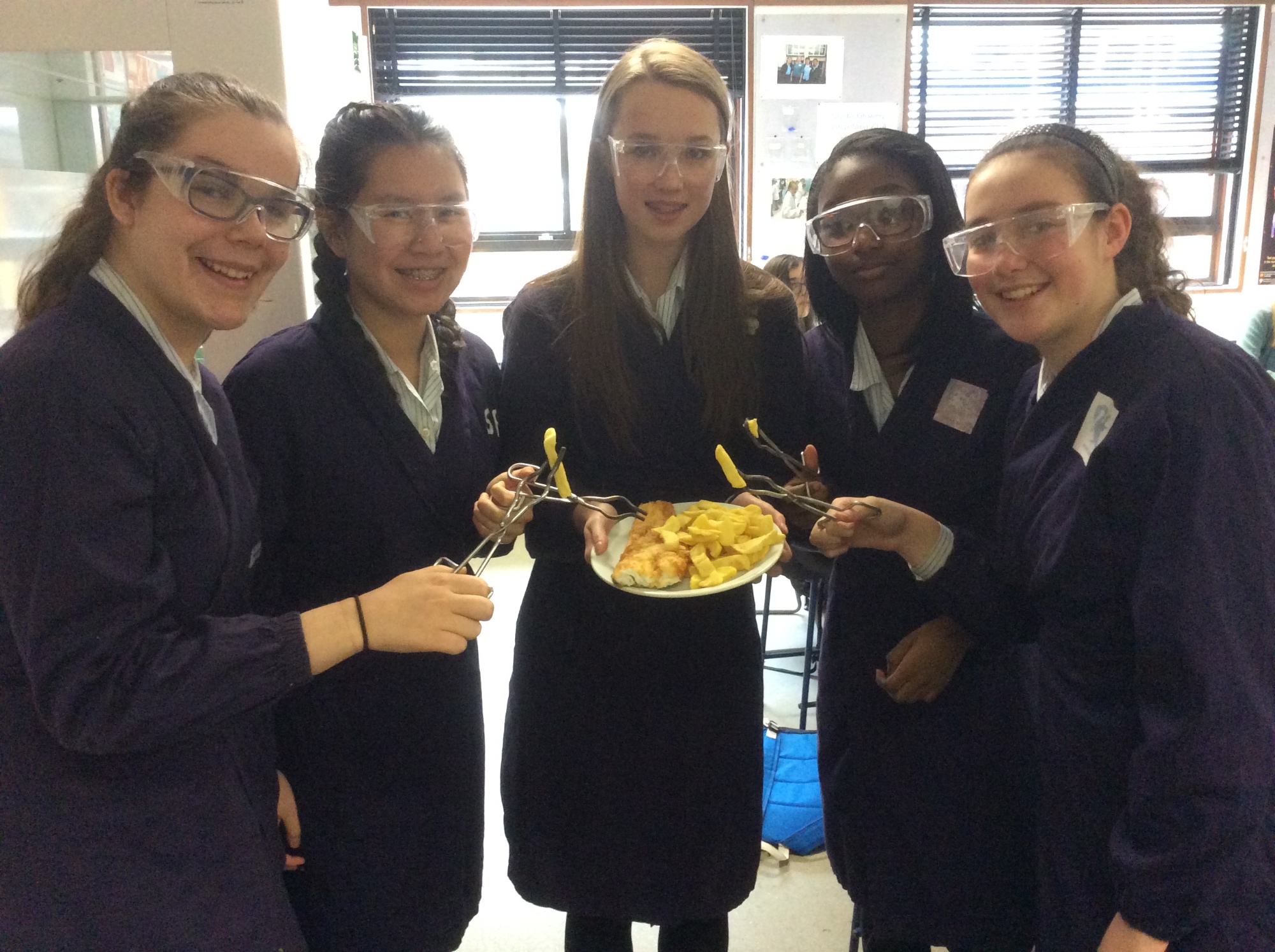 The vegetarian option was fruit + solar energy capture device + fermented Capra aegagrus hircus lactate – better known as a tomato, spinach and ricotta frittata. Some students may also opt for a selection of seed dispersal devices for dessert – better known as a medley of fruit.

The Science team at Stephen Perse Foundation kept the real food on the menu under wraps until students arrived in the dining hall on Friday, with only the food's scientific names released in the daily menu.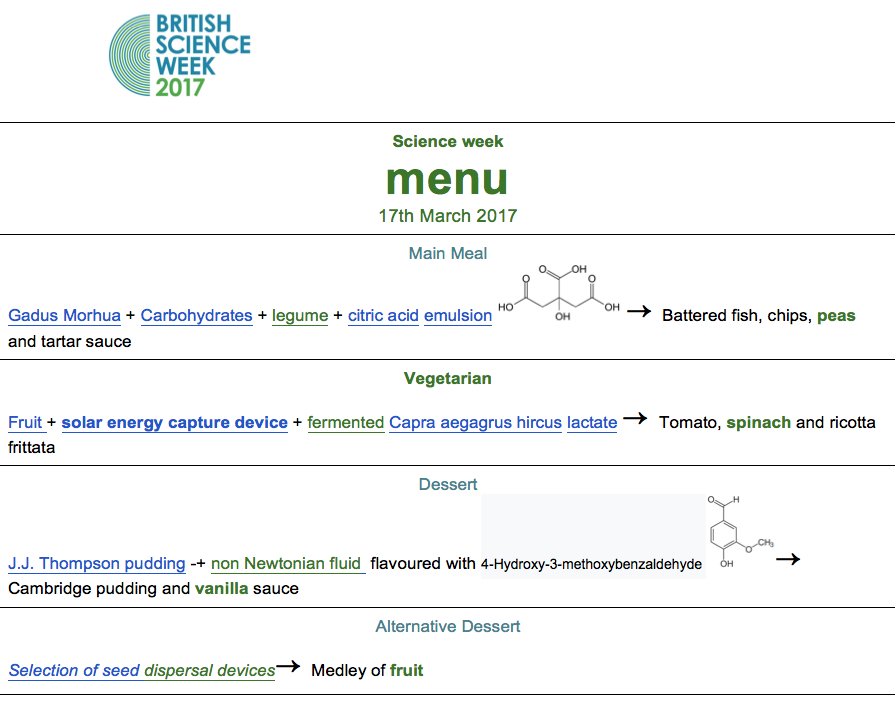 Caitriona McKnight, a Science teacher at the Stephen Perse Foundation, said: "It was a fun task to get students' minds boggling to work out what they might be enjoying for lunch for our Science menu as part of British Science Week and to get them thinking about how an element of Science is in all aspects of every day life.

"We think Gadus Morhua, carbohydrates and citric acid emulsion had them suitably fooled and excited to see what they were going to be served up!"