Published on 31/03/17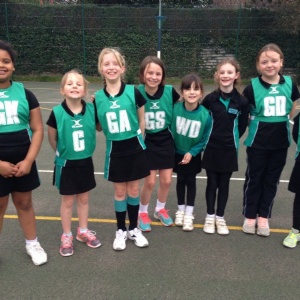 Within any sporting season there will always be highs and lows to experience together. This term has produced a wealth of highlights and it is great to reflect on a few of them.
Netball in the Junior School continues to go from strength to strength. The results speak for themselves and the sheer number of goals scored is a good indicator of the quality of play that we have witnessed this term. Each squad has thoroughly applied themselves to improving their basic skills as well as knitting together set plays as a team.
The Under 11's were crowned champions at the St Faith's invitational tournament and had very high hopes for the IAPS regional tournament. They played very well to finish second in their group, winning seven times and only losing once, which left them in the play-off positions for the National Finals. Tournament netball does not always go your way and on this occasion they narrowly lost 3-4 to Warwick Prep. The whole year group have produced some outstanding results and on more than one occasion the A, B and C teams have all been victorious at the same time in a block fixture. Congratulations to the U11 B team who have gone unbeaten all term!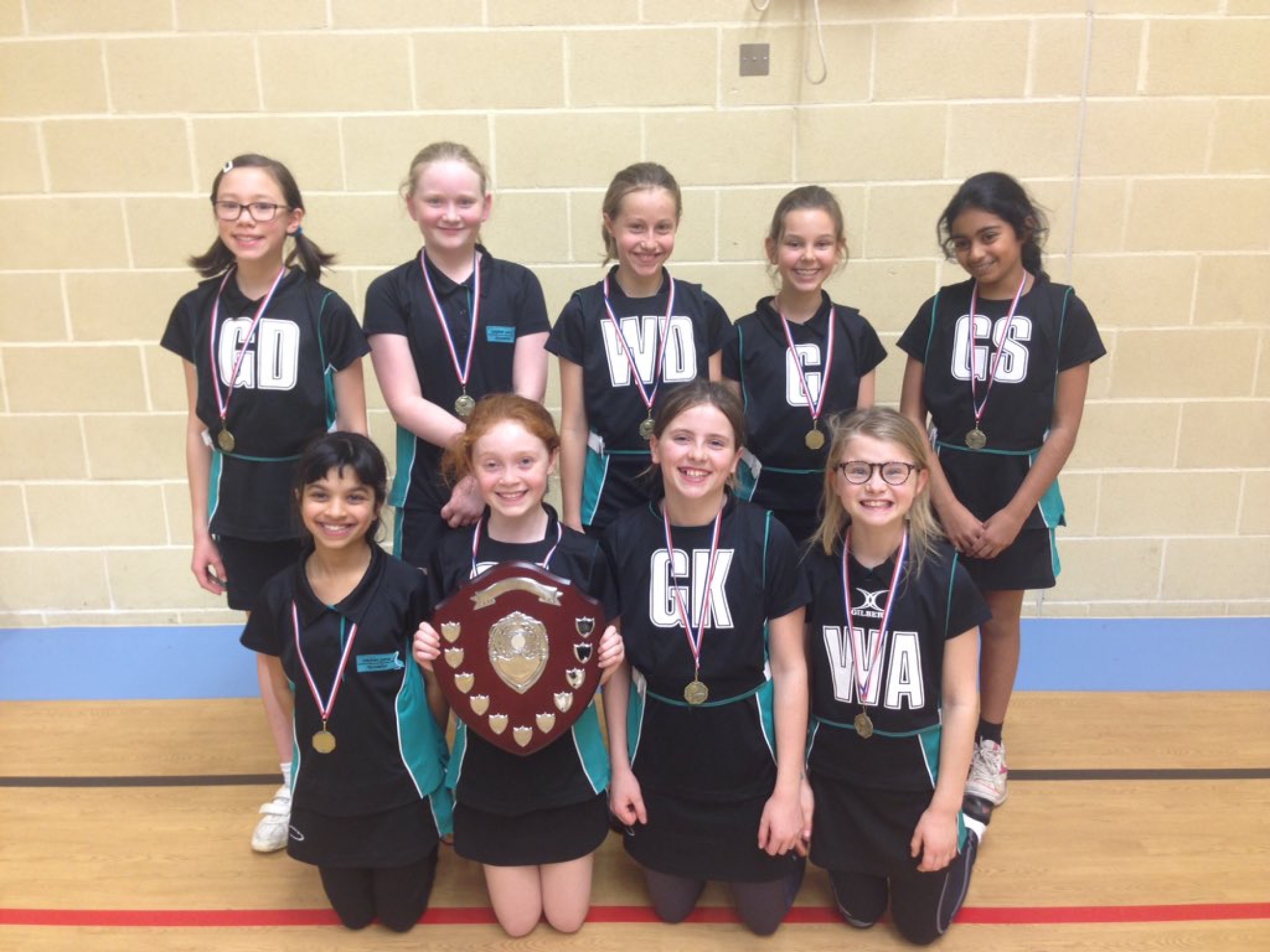 The Under 10's and Under 9's are also showing a great deal of potential at a more local level. The style of netball on show has been very impressive and the results have looked after themselves. We hosted an inaugural U10 invitational netball tournament and it was very pleasing that our Under 10's returned with the trophy. The U9's were not to be overshadowed and the A team completed an undefeated season, thanks largely to a fantastic equaliser in the last minute against the Perse Prep.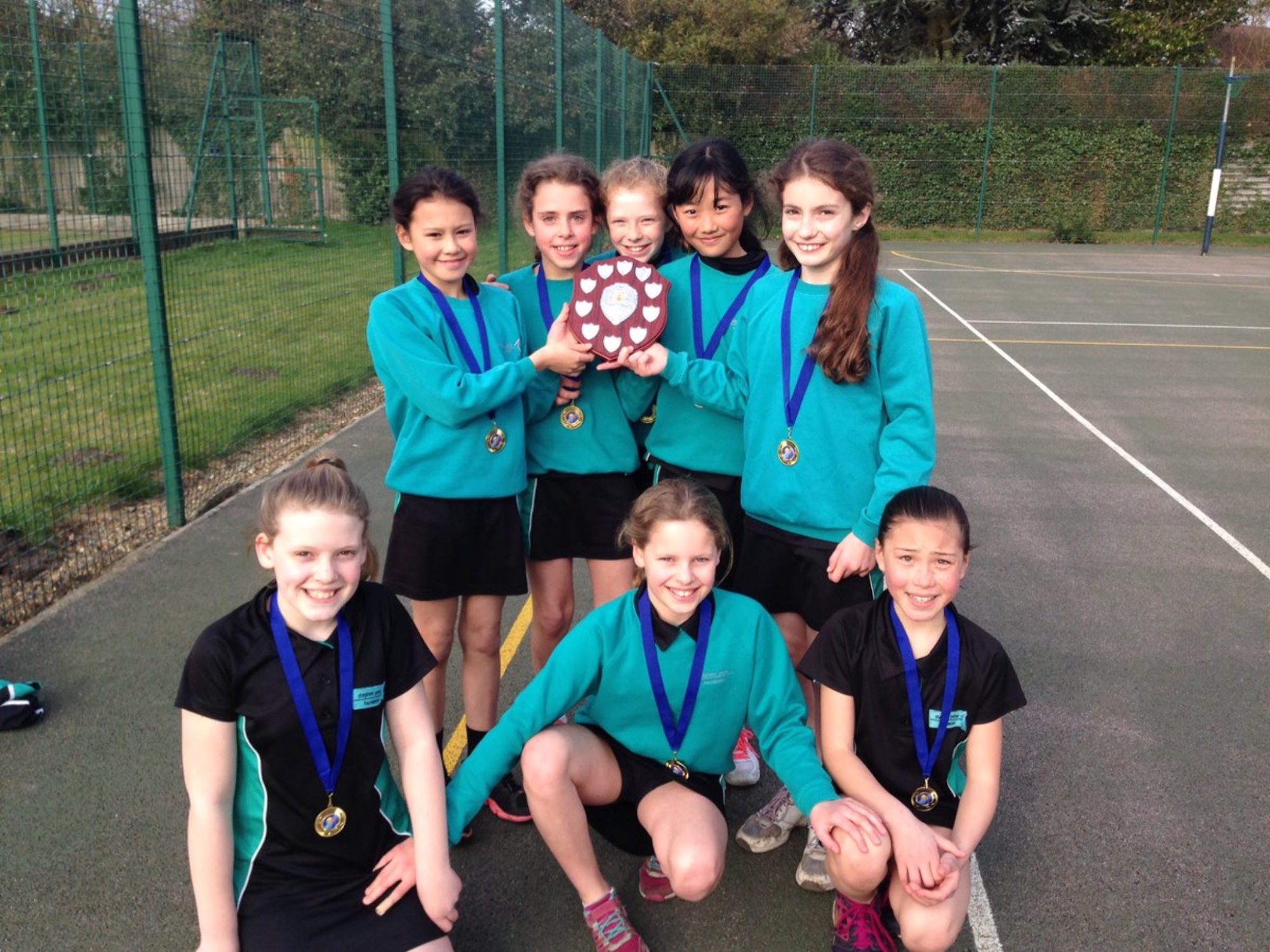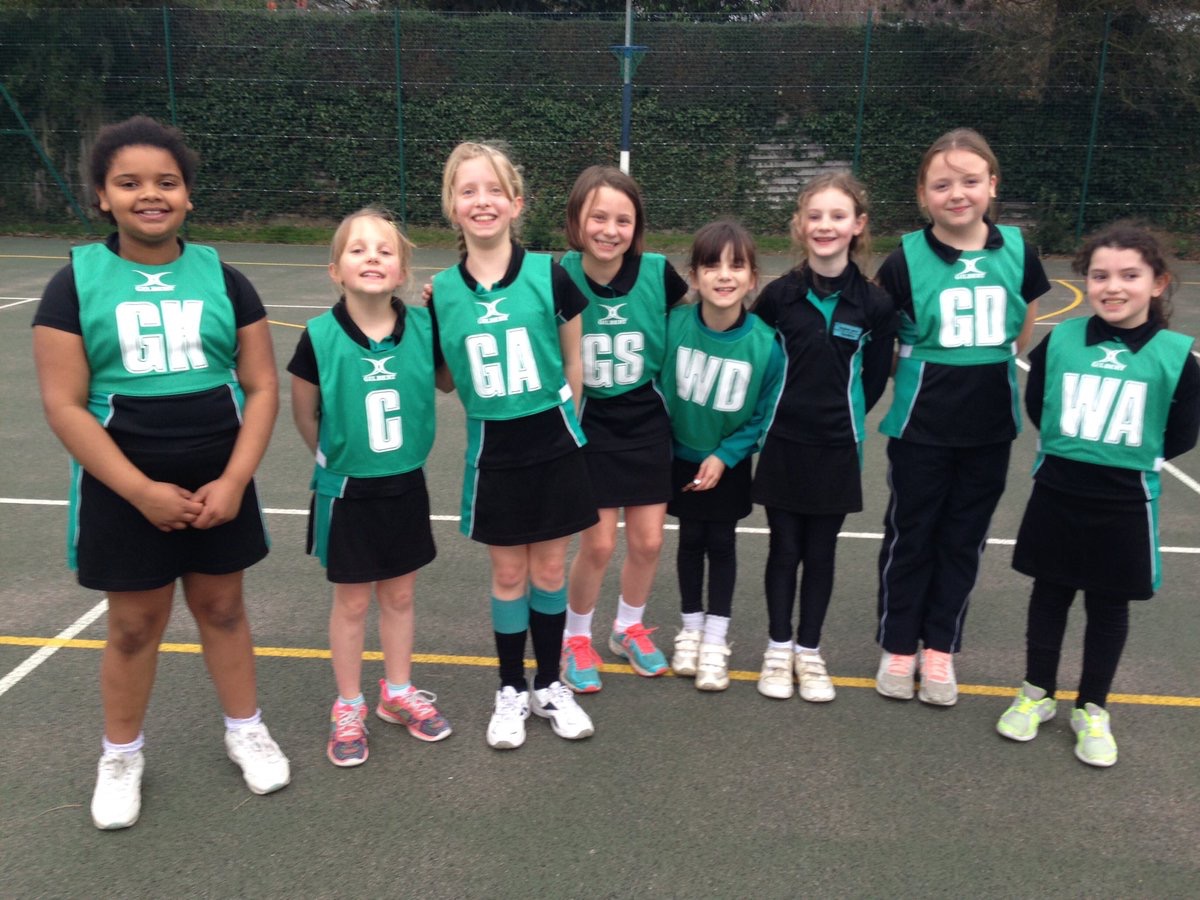 This term the boys have been working tremendously hard on the hockey pitch. There has been a marked improvement in ball pace and playing with height and width, as well as an introduction to some more exciting elimination techniques and some 3D skills.
The U9's have held their own in fixtures locally and are now demonstrating that they understand the importance of keeping possession and letting the ball do the work. These principles have enabled them to create chances on goal and in time will produce some very good results. The U10 boys are also beginning to flourish as a year group. The A and B squad have pushed each other hard for positions and team places and this has created a very healthy training atmosphere. A number of students who joined the school in September had never played hockey before and they have done extremely well to play such composed hockey in school fixtures. As a squad they have proved that they are ready for a much fuller and wide reaching set of hockey fixtures in Year 6 next year.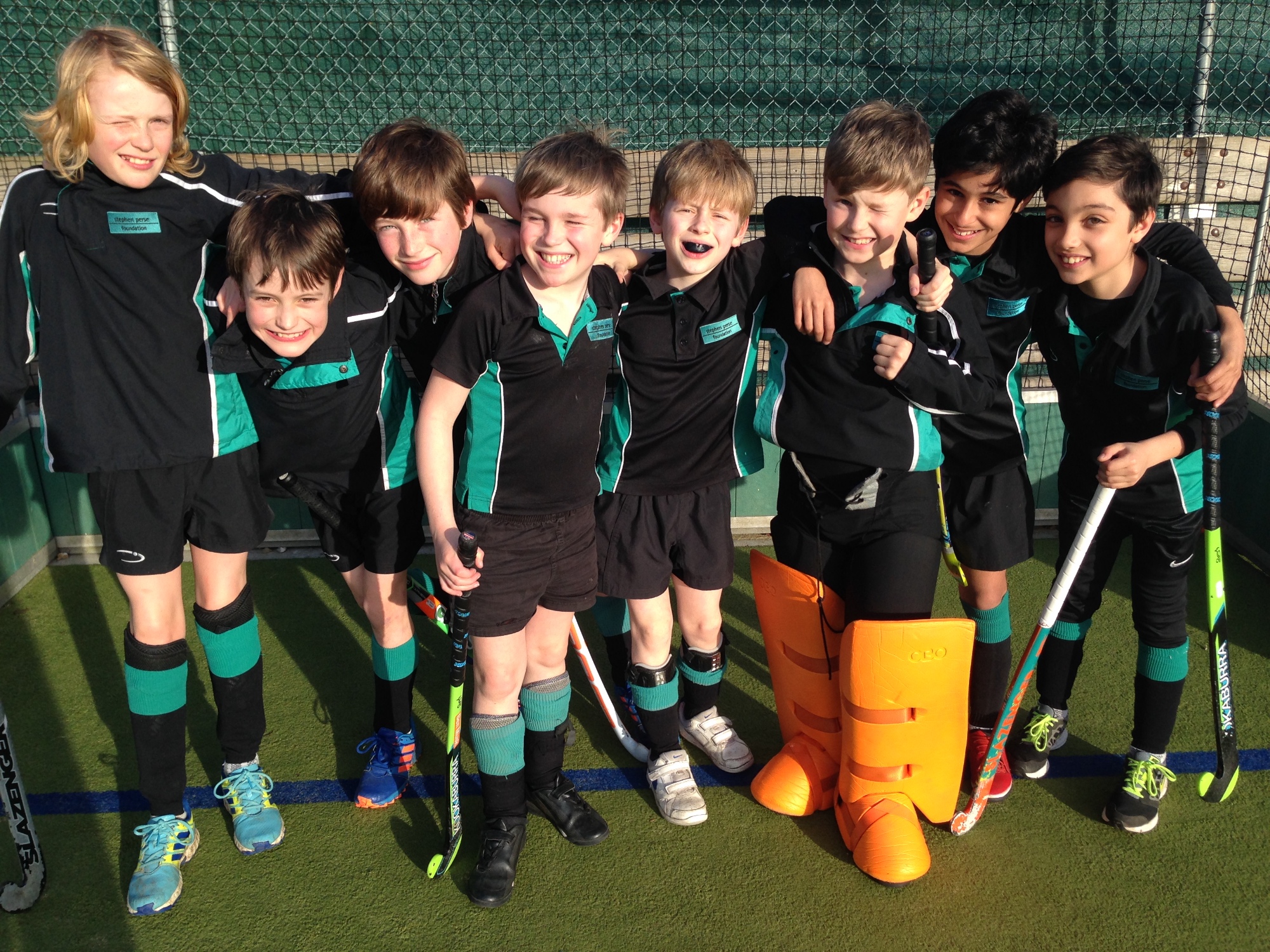 Boys' Results
| Opposition | Result | Score | Player of the Match |
| --- | --- | --- | --- |
| Sancton Wood | Won | 4-0 | Sammy I (hat trick hero) |
| St Edmund's | Won | 2-0 | Harry L (great work on the right hand side) |
| St John's | Lost | 0-3 | Ollie J (solid work when clearing the ball |
| | | | |
| Sancton Wood | Won | 5-0 | Ollie J (never stopped running on the flank) |
| St John's | Lost | 0-2 | Alexander L (fantastic body position) |
| St Edmund's | Won | 1-0 | Ben M (top ball pace) |
| King's College | Lost | 0-5 | Jaylan W (great acceleration to go round the left back) |
| St Faith's C | Won | 4-0 | Pi C (goal machine) |
| | | | |
| St John's | Lost | 0-1 | Aaran B (very agile in goal) |
| St Faith's D | Lost | 0-1 | Nick G (calm at the back and great distribution) |
Girls' Results - U11s
| Team | Opposition | Result | Score | Player of the Match |
| --- | --- | --- | --- | --- |
| U11A | St Faith's | Won | 11-7 | Eva C (ability to change tactics halfway through the match) |
| U11A | Dame B's | Lost | 14-15 | Mabel S (trying different things and outwitting her opponent) |
| U11A | St Faith's Tour | Champions | W-7, L-0 | Florence B (unplayable for the opposition) |
| U11A | IAPS | R/U in Group | W-7, L-2 | Sorcha B (captained and shot brilliantly despute the tricky conditions). |
| U11A | Bedford | Lost | 11-13 | Alexandra C (good and aggressive movement in the circle) |
| U11A | Perse Prep | Won | 22-11 | Julia L (great decision making throughout) |
| U11A | St Mary's | Won | 15-3 | Sirisha G (fed the circule with timing and poise) |
| U11A | St John's | Won | 23-14 | Alexandra C (kept the scoreboard ticking when it counted) |
| | | | | |
| U11B | St Faith's | Won | 10-4 | Anabel K (speed throughout the court) |
| U11B | Dame B's | Won | 13-3 | Aknur M (dynamic movement in the circle and accurate shooting) |
| U11B | Bedford | Drew | 6-6 | Catherine B (good marking and defensive awareness) |
| U11B | Perse Prep | Won | 10-5 | Sadie H (dominating the circle) |
| U11B | St Mary's | Won | 13-4 | Lara C (clear and precise movement down the court) |
| U11B | St John's | Won | 16-0 | Aknur M (intelligent movement and composed shooting) |
| | | | | |
| U11C | St Faith's | Drew | 3-3 | Nandana (restricting the attackers to shooting from outside the core) |
| U11C | Bedford | Lost | 1-14 | Haniya K (solid defending) |
| U11C | Perse Prep | Won | 6-0 | Ava M (feeding the circle with poise and precision) |
| U11C | St John's | Won | 12-1 | Della P (great eye for goal) |
Girls' Results - U10
| Team | Opposition | Result | Score | Player of the Match |
| --- | --- | --- | --- | --- |
| U10A | St John's | Won | 15-1 | Ana H (using her three seconds wisely and not rushing the pass) |
| U10A | St Mary's | Won | 10-2 | Sophie O (very accurate shooting) |
| U10A | King's College | Won | 11-1 | Juliette G (showing versatility to play in a number of positions) |
| U10A | Bedford | Won | 7-1 | Haruka N (great interceptions in windy conditions) |
| U10A | St Faith's | Lost | 6-7 | Orla S (fought hard in a tight match) |
| U10A | SPF Tournament | Champions | W-5 L-0 | Haruka N (great leadership) |
| U10A | Perse Prep | Won | 20-8 | Molly C (incredibly accurate shooting from GA) |
| | | | | |
| U10B | St John's | Won | 4-0 | Jess H (good decision making from GK) |
| U10B | St Mary's | Lost | 0-2 | Magdalene S (very quick feet, losing her defender consistently with ease) |
| U10B | King's College | Won | 8-0 | Sophie R (scored a lot of goals) |
| U10B | Bedford | Won | 2-1 | Millie W (good spatial awareness and distribution) |
| U10B | St Faith's | Won | 18-10 | Sophie O (very accurate shooting) |
| U10B | Perse Prep | Won | 7-5 | Indy W (consistently outwitting her opponent) |
| | | | | |
| U10C | Bedford | Lost | 2-5 | Sophia C (good centre court movement) |
| U10C | St Faith's | Won | 4-1 | Magdalene S (dynamic and determined) |
| U10C | Perse Prep | Won | 3-2 | Smera S (outstanding performance from GA) |
Girls' Results - U9
| Team | Opposition | Result | Score | Player of the Match |
| --- | --- | --- | --- | --- |
| U9A | Perse Prep | Drew | 3-3 | Eva F (great interceptions) |
| U9A | St Mary's | Won | 15-1 | Verity V (much improved footwork) |
| U9A | St Faith's | Won | 9-1 | Gaige L (confident shooting) |
| | | | | |
| U9B | Perse Prep | Won | 4-3 | Emily W (determination to keep possession of the ball) |
| U9B | St Faith's | Lost | 2-4 | Ashani T (great hands playing at GK) |