Published on 07/04/17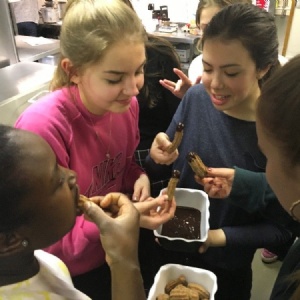 On Friday 10 March a Year 11 Spanish class made churros in order to fully embrace Spanish culture.
We had to make the churros from scratch in the school kitchens which was both difficult and exciting but we fared better than expected and the delicious results were well worth our efforts!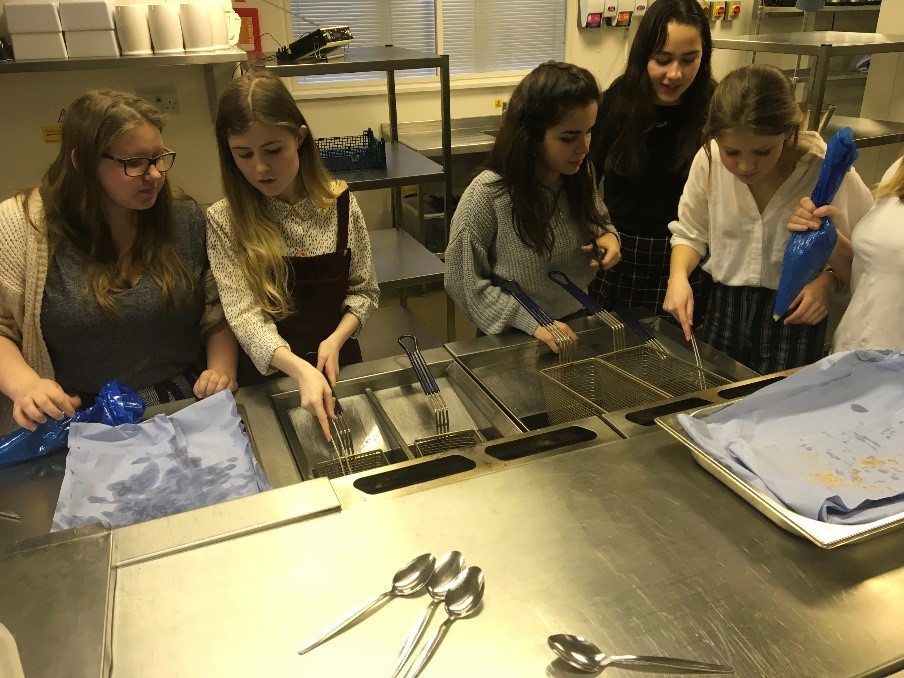 It is worth noting that this was achieved after four years of the students repeatedly asking for the privilege and we believe that this gives out an inspiring message of how perseverance and hard work results in achievement!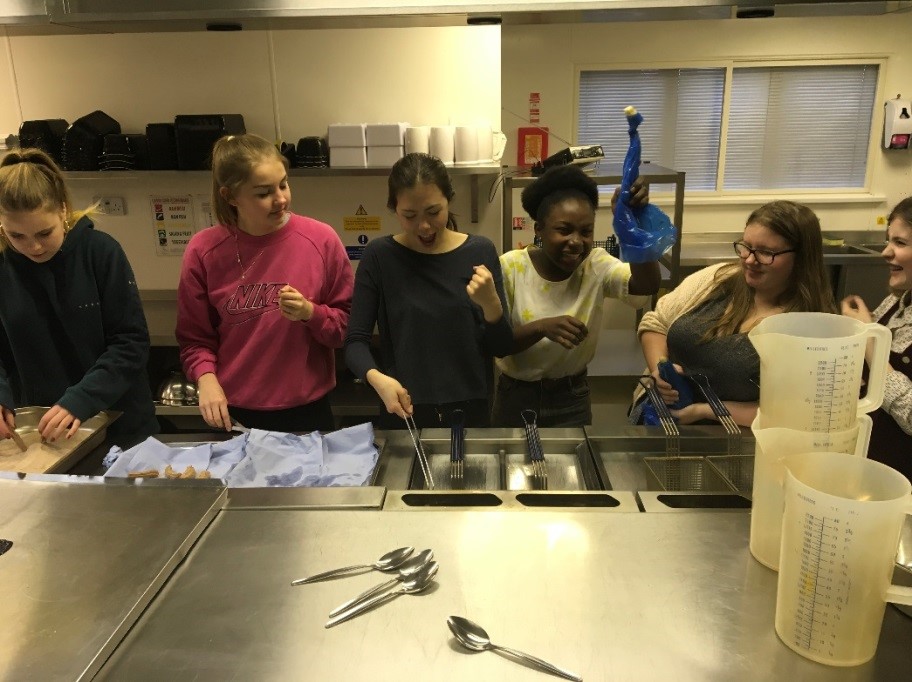 ¡Lo pasamos bomba y los churros eran muy sabrosos!
¡Muchas gracias a Señor Pompeo, Mrs Barrell y Mr Jackman!