Published on 09/05/17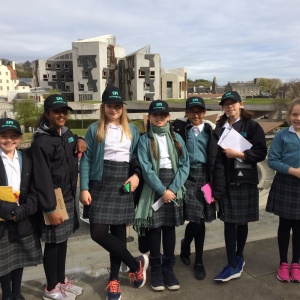 Early on the morning of Tuesday 25th April, Year 6 pupils set out for the craggy elegance of Edinburgh. The views of the east coast didn't disappoint - a charming mixture of manmade and natural wonders.
Upon arrival they were whisked straight to Edinburgh Castle where the wind blew, the panoramas were stunning and the history flowed. It was literally a case of 'hold on to your hats'! Whilst there, they were treated to a thrilling talk about some of the fearsome weaponry used in the Middle Ages, including the claymore and basket handled sword, not to mention the protective armour made obsolete by the advent of the flintock rifle.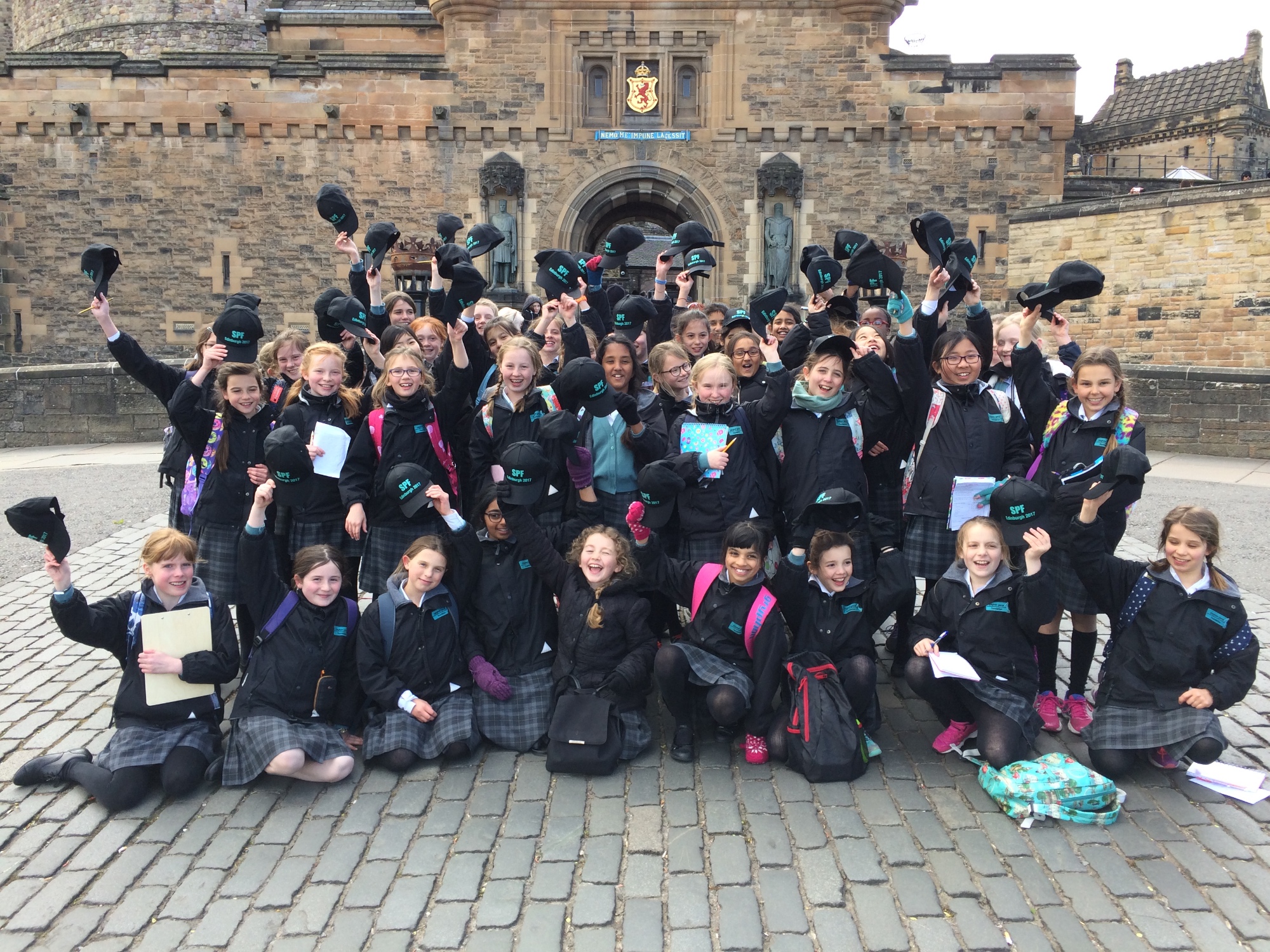 I loved visiting Edinburgh Castle as it was really fascinating. When we arrived we were greeted by the Stuart motto for Scotland: 'Nemo me impune lacessit'. During the weapons demonstration in the Great Hall we discovered that, when preparing flintlock muskets, soldiers would put a poisonous lead ball in their mouths! I did not know that the Scottish Honours were hidden from Oliver Cromwell in Dunnottar Castle and that women smuggled them out in sheaves of straw."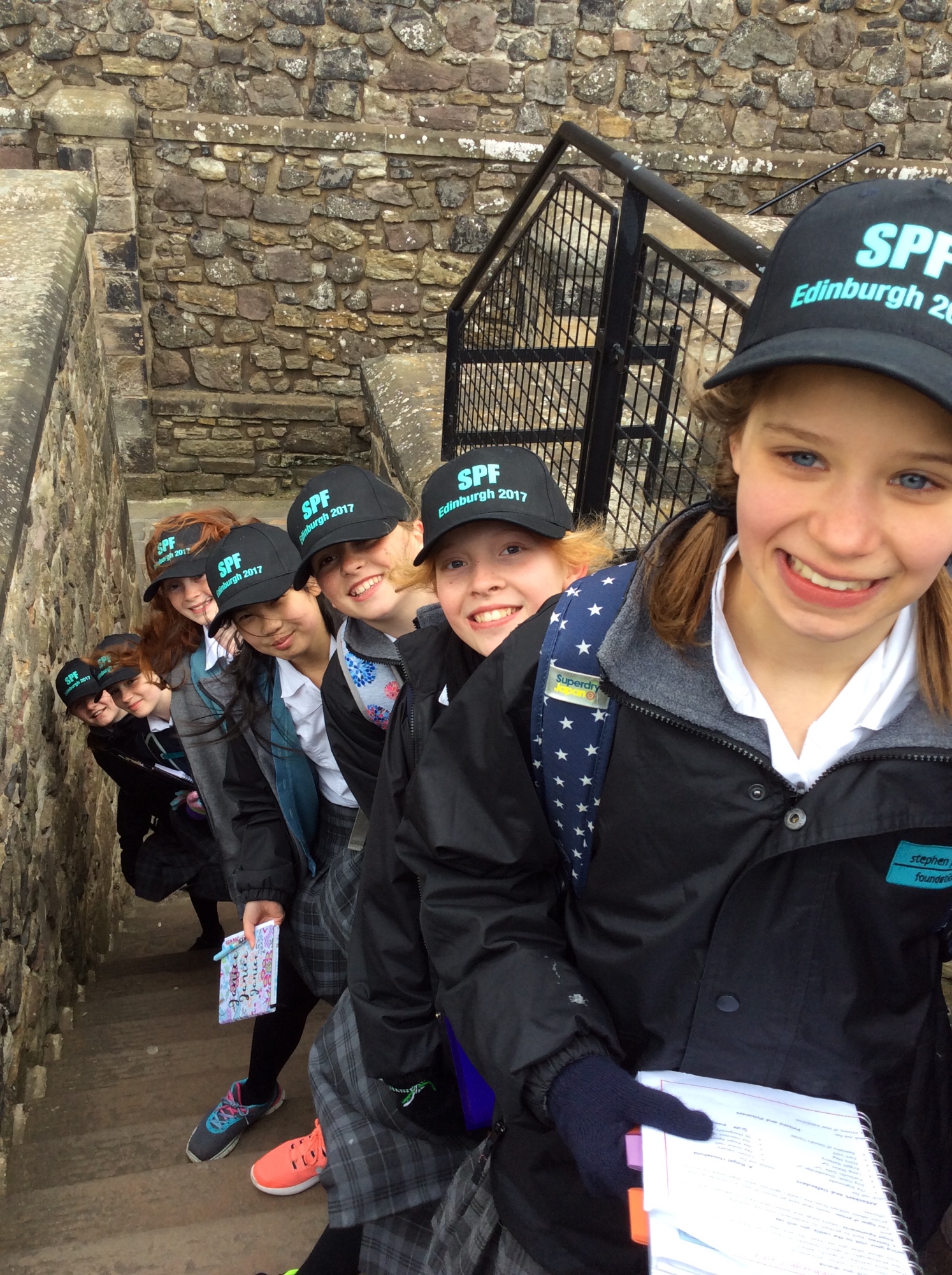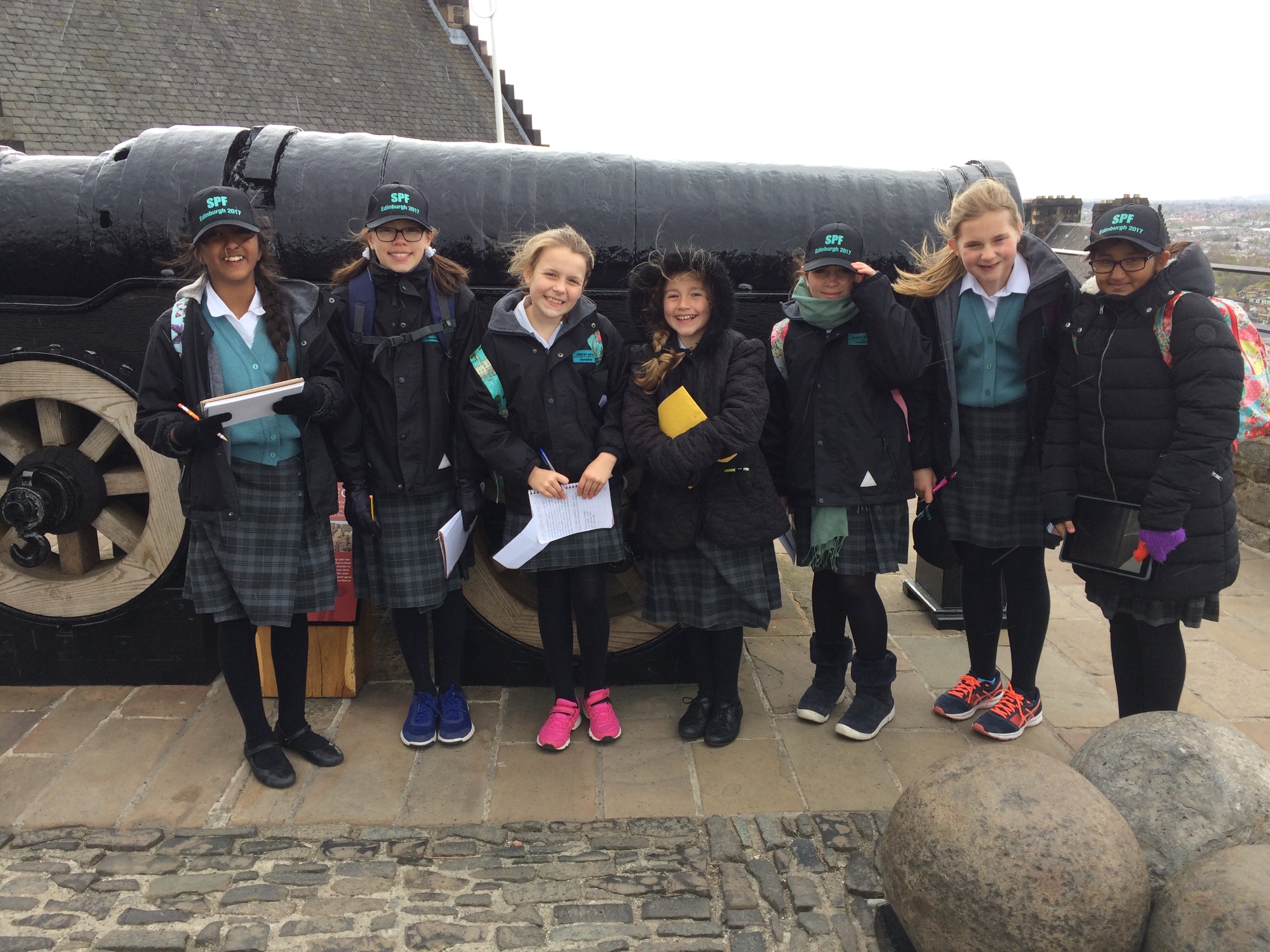 After exploring the castle a short walk led Year 6 to Camera Obscura and the World of Illusions. Much fun was had exploring how the brain can be fooled by the kind of light effects which the year group had previously learned about in their 'How We See Things' topic.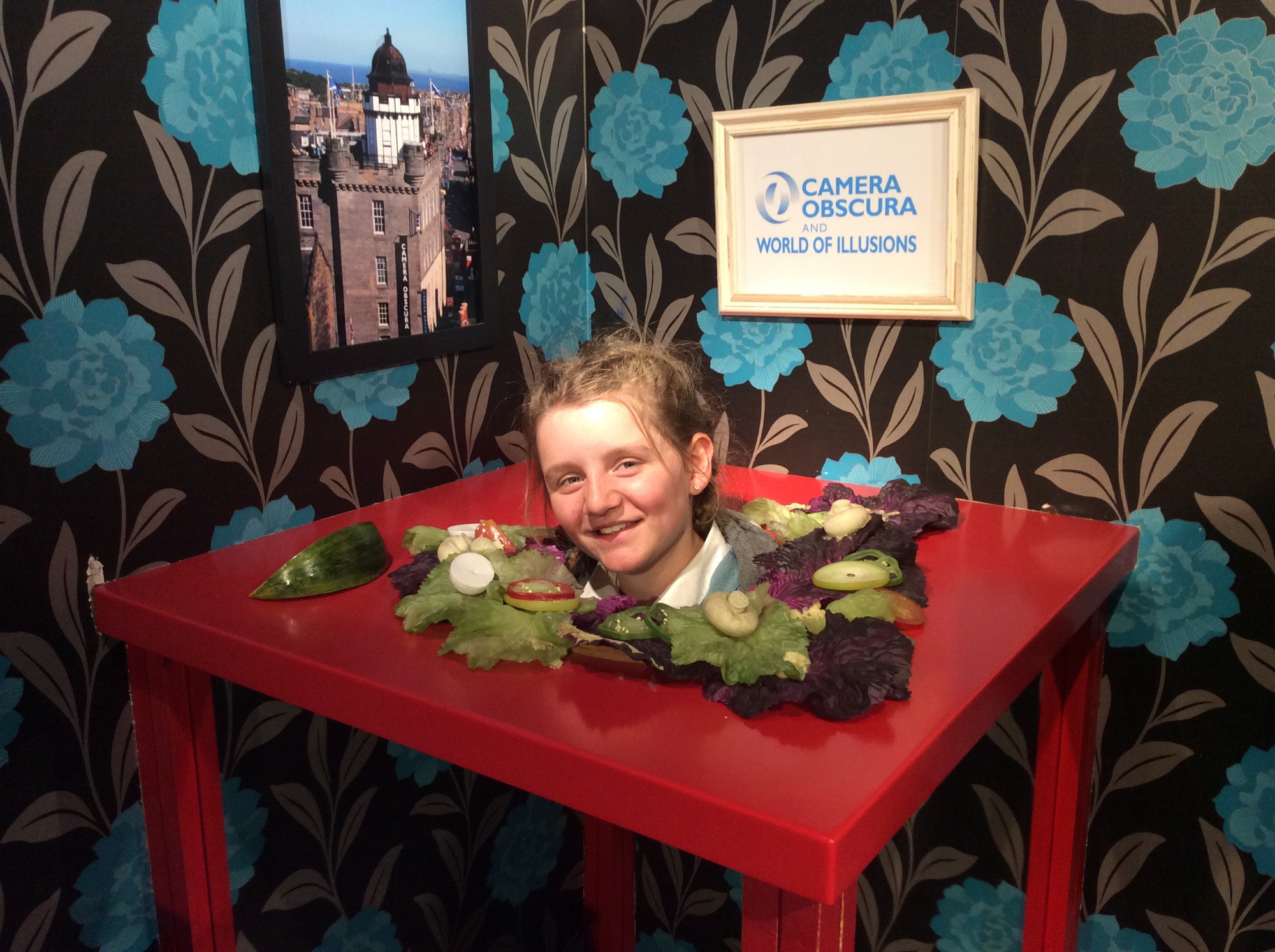 Our experience at World of Illusions was amazing and very enjoyable. My favourite part was Floor 2, where you were tricked into thinking there was a gap when there was a mirror so you had to think twice before you stepped. In the vortex it felt as though the bridge was spinning when actually it was the tunnel that was spinning. It made you feel dizzy and walk in a wobbly line. Overall, this was a great attraction and I loved it."
Wednesday brought a special treat in the form of a visit to The Scottish Parliament. It was a privilege to meet Mr Bill Bowman MSP, Catherine B's great uncle, who kindly led our group on an extremely interesting guided tour. This included a unique opportunity to sit in the members' chairs in the awe-inspiring debating chamber. He also gave them a rare glimpse into the working life of an MSP.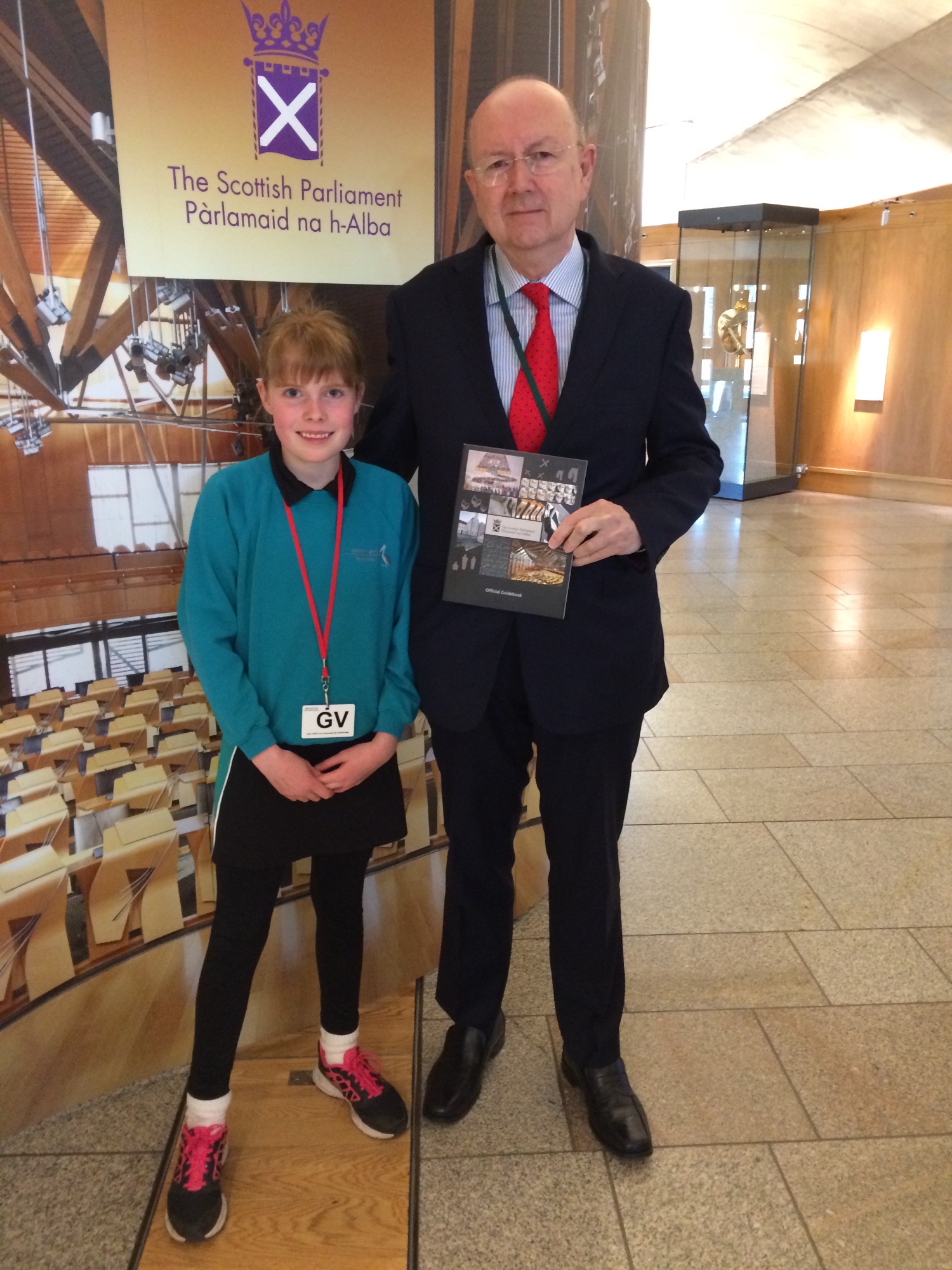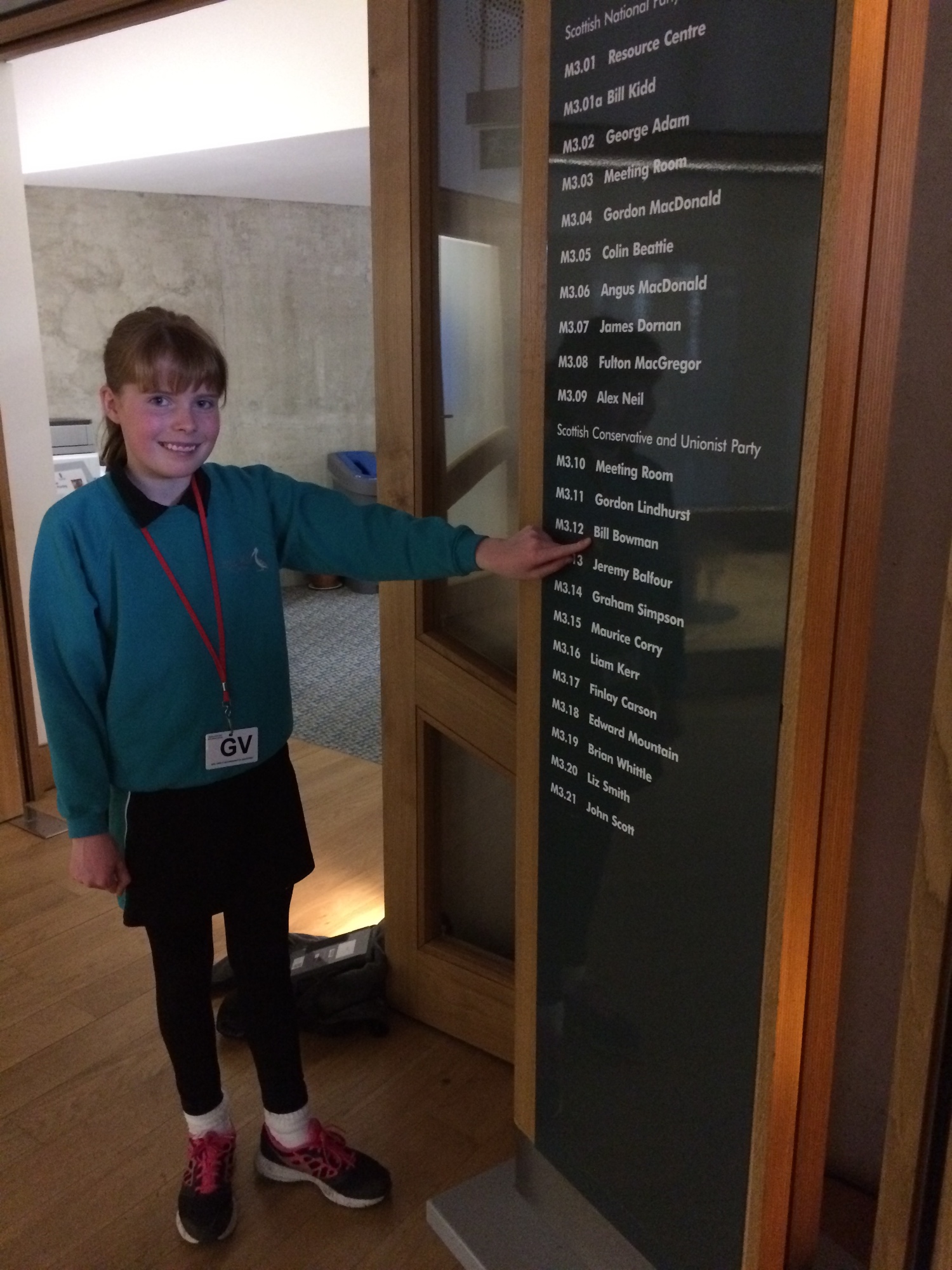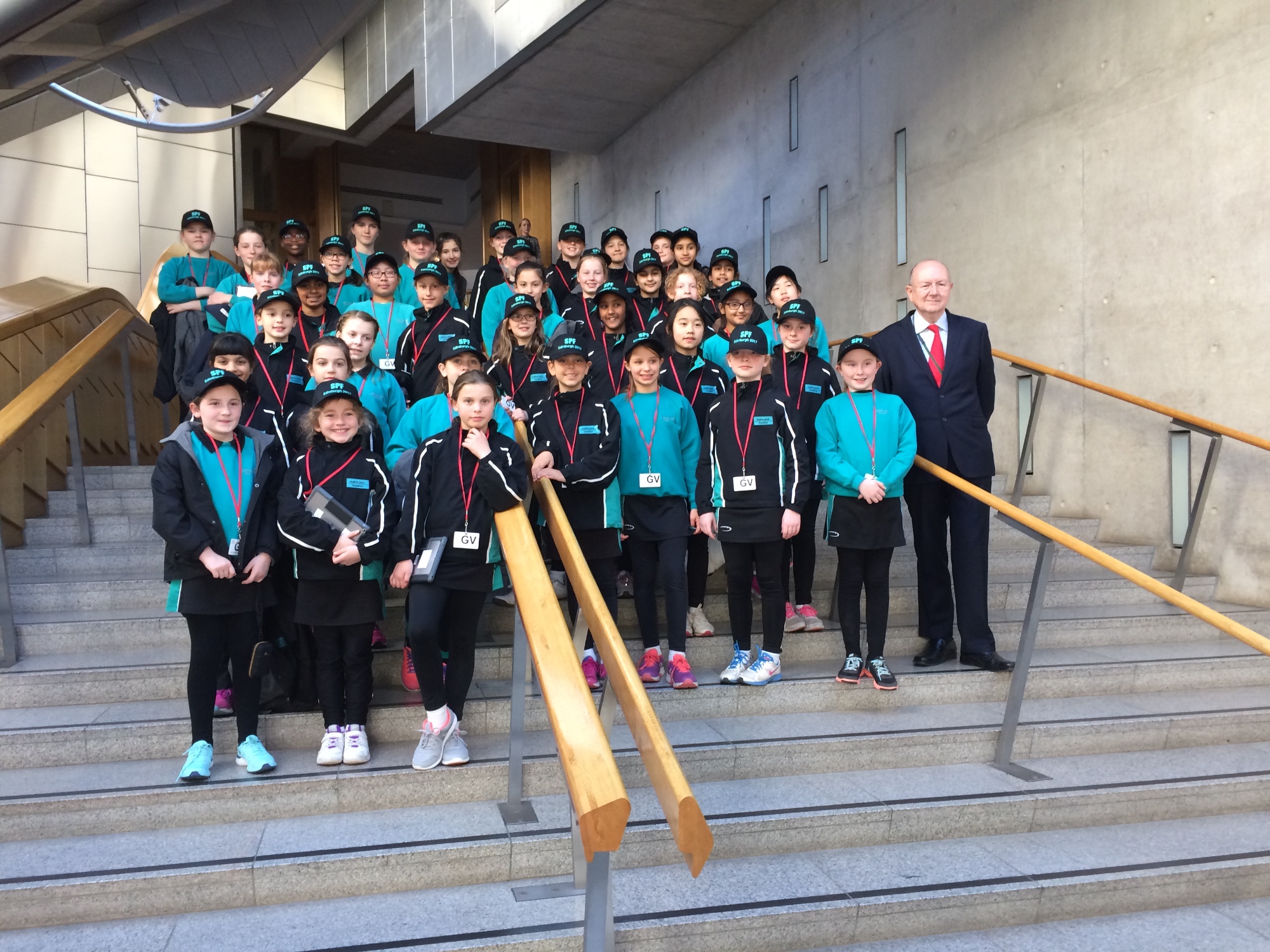 My particular highlight of the trip was going to the Scottish Parliament. The building has stunning architecture and is unique - very different to Westminster. My uncle and his team gave us some background about Enric Miralles, the person who designed the building, and some of the Parliament's history. We enjoyed our visit to the Debating Chamber and sitting in Nicola Sturgeon's and Ruth Davidson's seats! Finally, I got to see my uncle's office and in it there is a thinking space where you can get away from your desk and just think."
It was great to see our Year 6 pupils back at school for a few hours, enjoying the company of the Primary 6 girls at St George's School for Girls. Established in 1888, St George's is just a few years younger than the Stephen Perse Foundation. We are very grateful to the staff and pupils who hosted our visit for their warm, Scottish hospitality.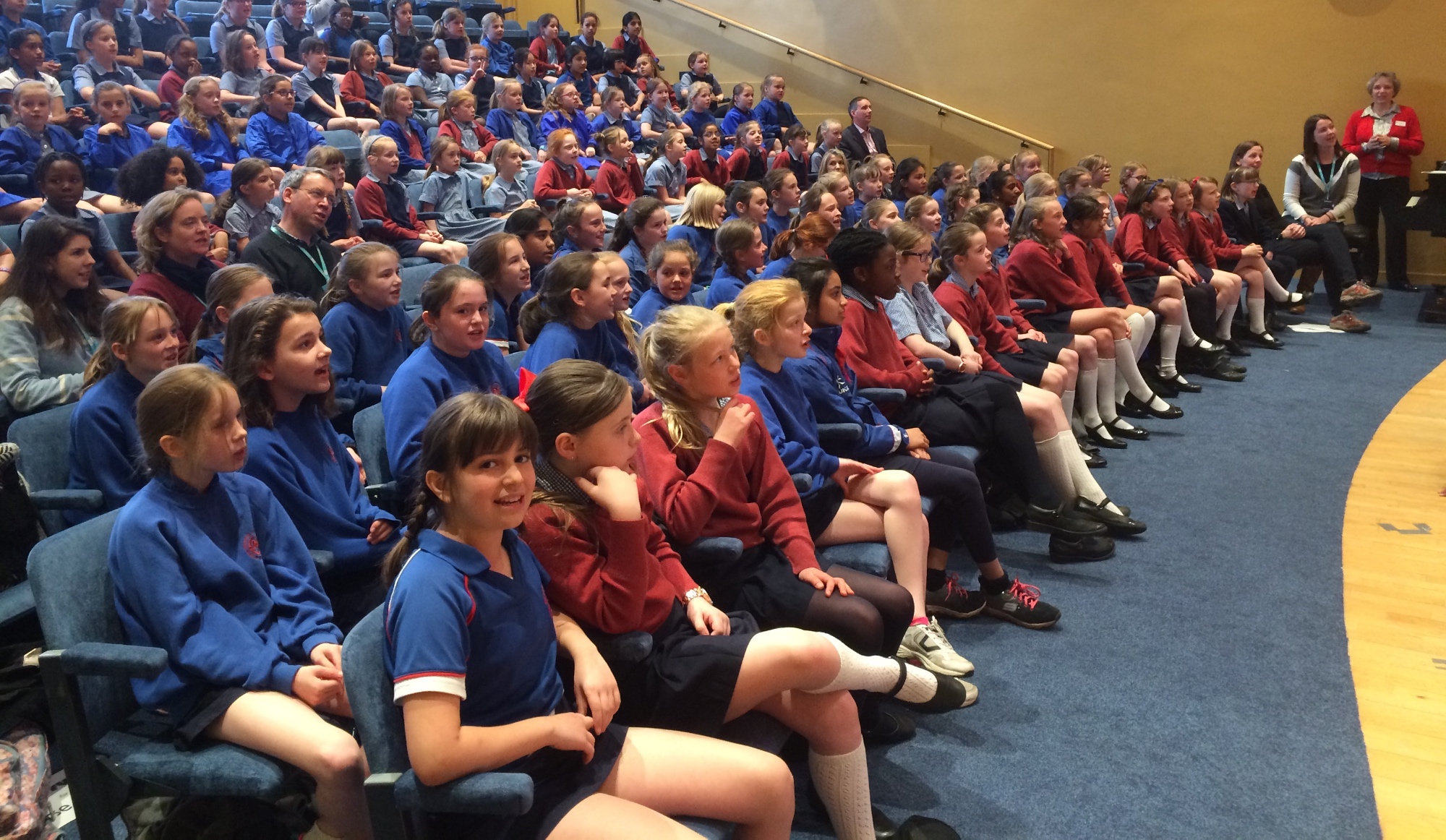 The visit provided a wonderful performance opportunity when the girls from both schools sang two songs they had been learning in music lessons. Firstly, the St George's girls performed two impressive musical numbers, which our girls thoroughly enjoyed. Our pupils then sang 'Lean On Me' by Bill Withers and 'The Bear Necessities' from Disney's The Jungle Book. This is one of the numbers they have been preparing for their drama production, which is at the beginning of June. The music session was rounded off with a most enthustiastic rendition by both schools of 'I'd Like to Teach the World to Sing', which included audience participation and even some dancing!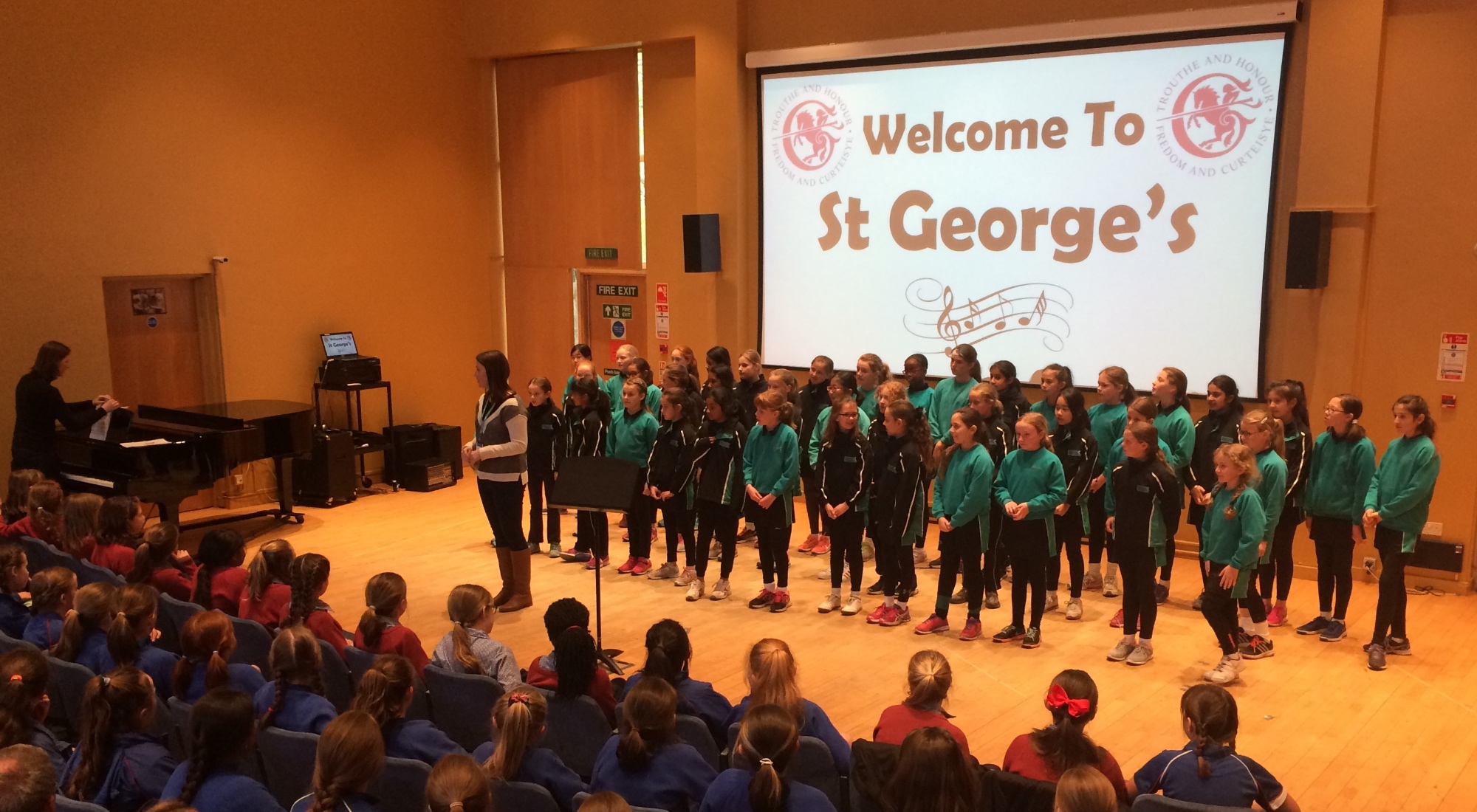 A fixture with a new school is always an exciting experience and therefore to play a new school in a different country was a fantastic opportunity. St George's hosted a very well organised mini tournament in which both schools entered four teams. The international flavour of the tournament was very evident and the Stephen Perse girls played extremely well to score 58 goals across four teams! We introduced the St George's girls to our customary three cheers before enjoying a hearty lunch together.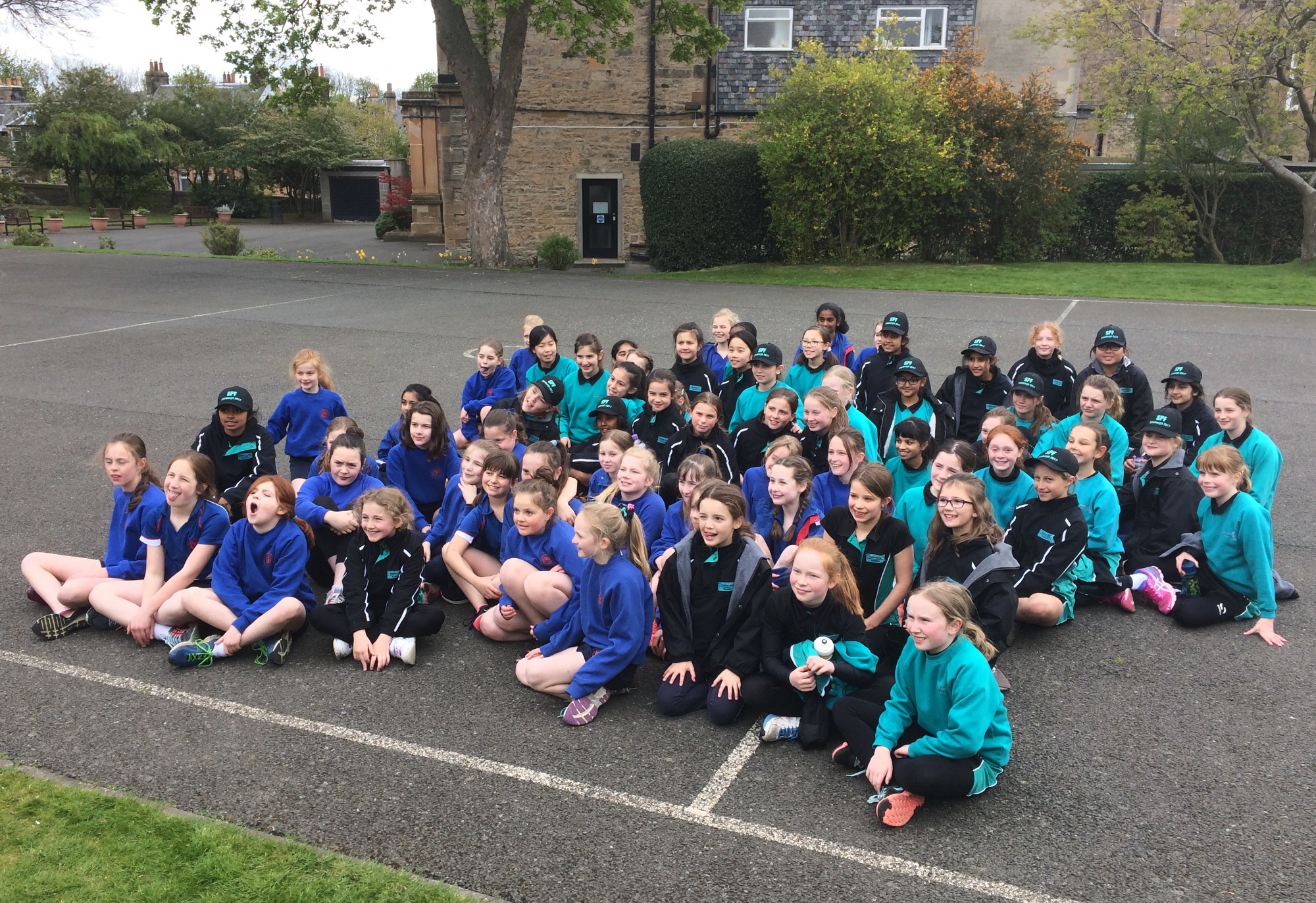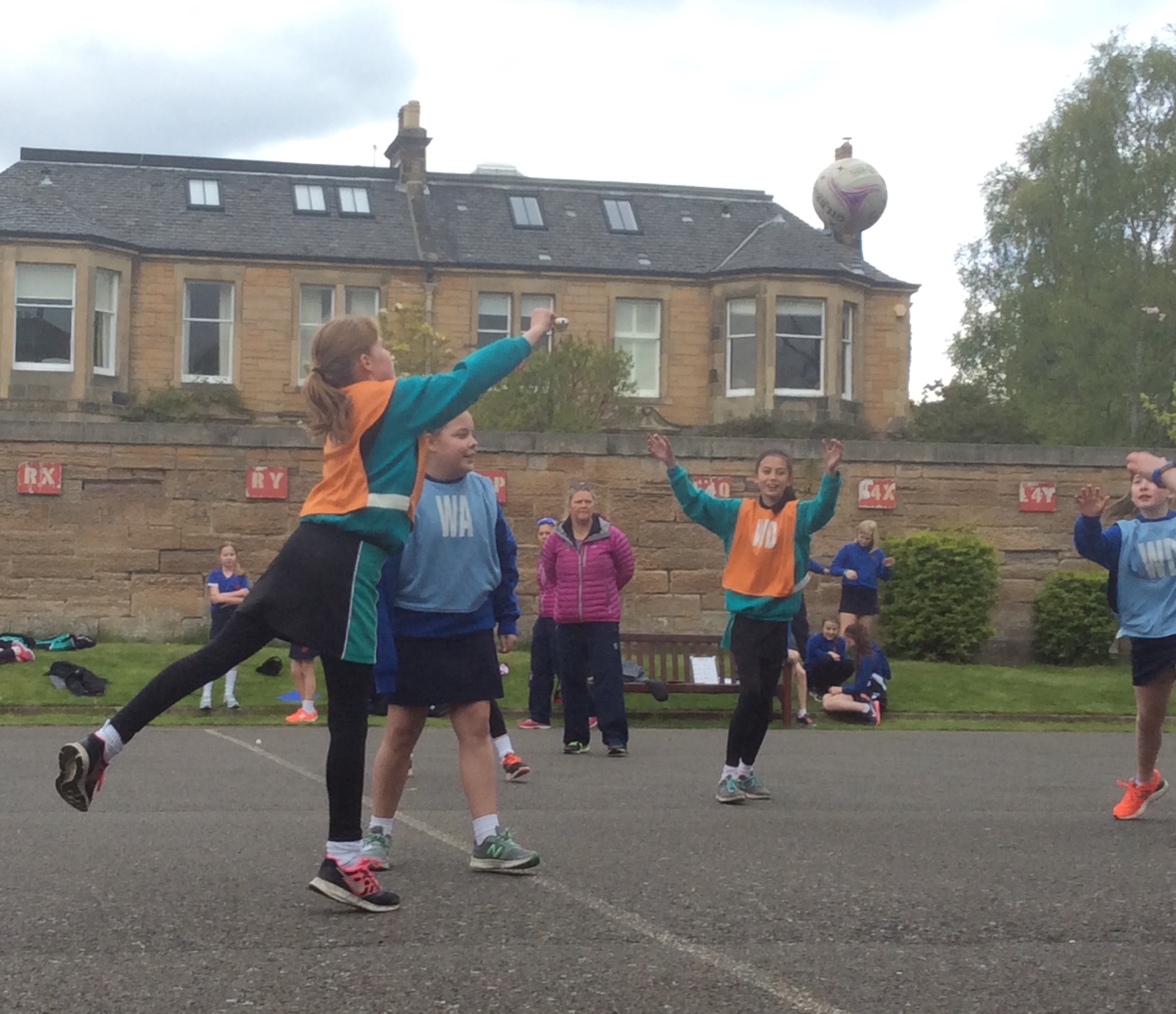 I thoroughly enjoyed visiting St George's School for Girls. We had a very warm welcome from the second we arrived. They sang two beautiful songs to us with their amazing voices, then we had a very good game of netball. I wasn't on the pitch but I was cheering from the sidelines; we are very proud of the SPF teams for winning all their matches. They gave us a great lunch and a lovely farewell; thank you St George's!"
It was really peaceful singing with them, we felt like it brought us all together. We were all ravenous by the end of the netball match but luckily St George's provided us with a brilliant lunch! I really enjoyed going to St George's and I hope we can go again."
Edinburgh zoo never disappoints with its wide range of fascinating species and its focused determination on conservation. Year 6 was treated to an entertaining and informative quiz show style workshop on the threats faced by endangered species and what can be done to protect them. The day ended with an energetic session of tenpin bowling.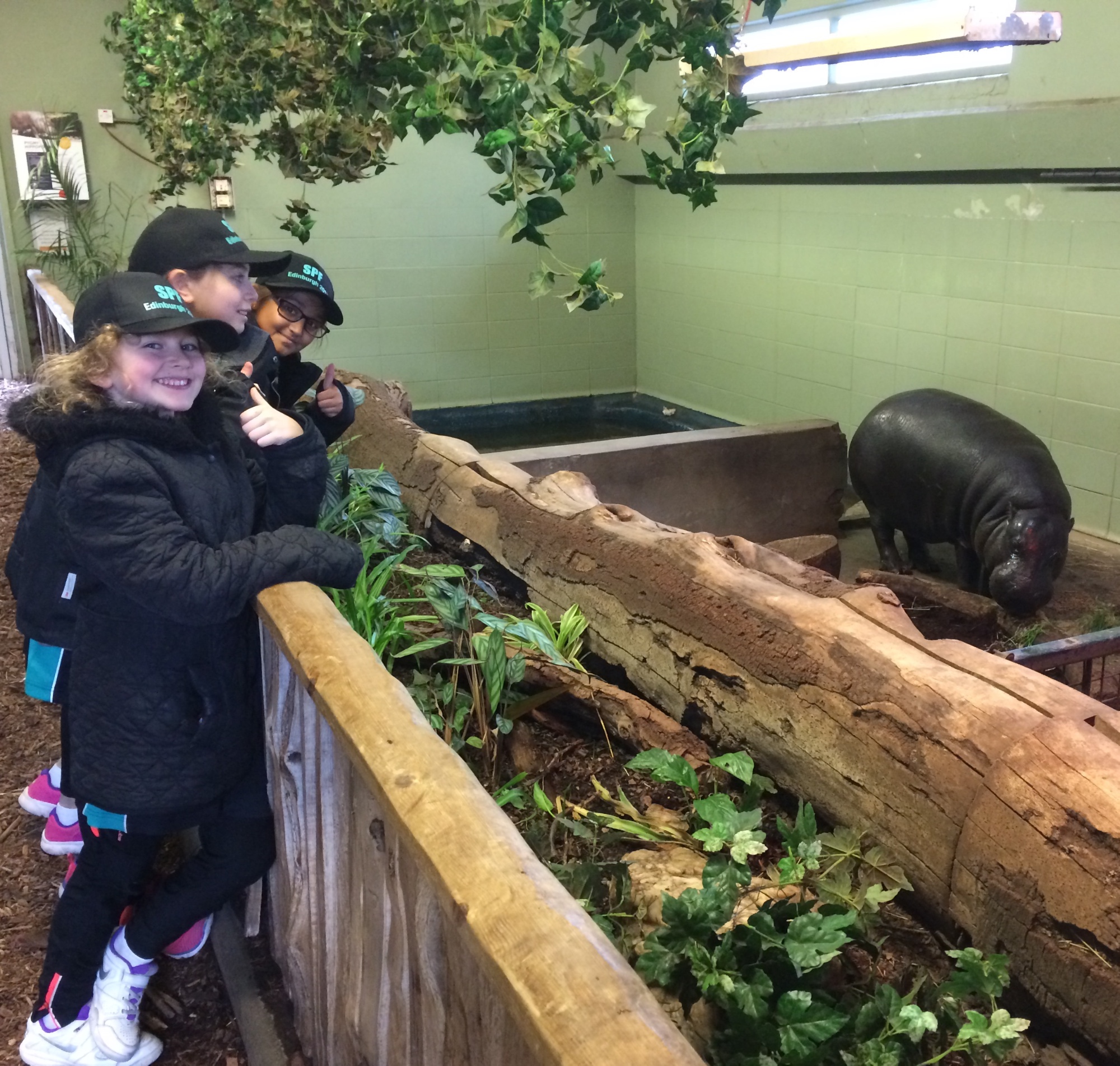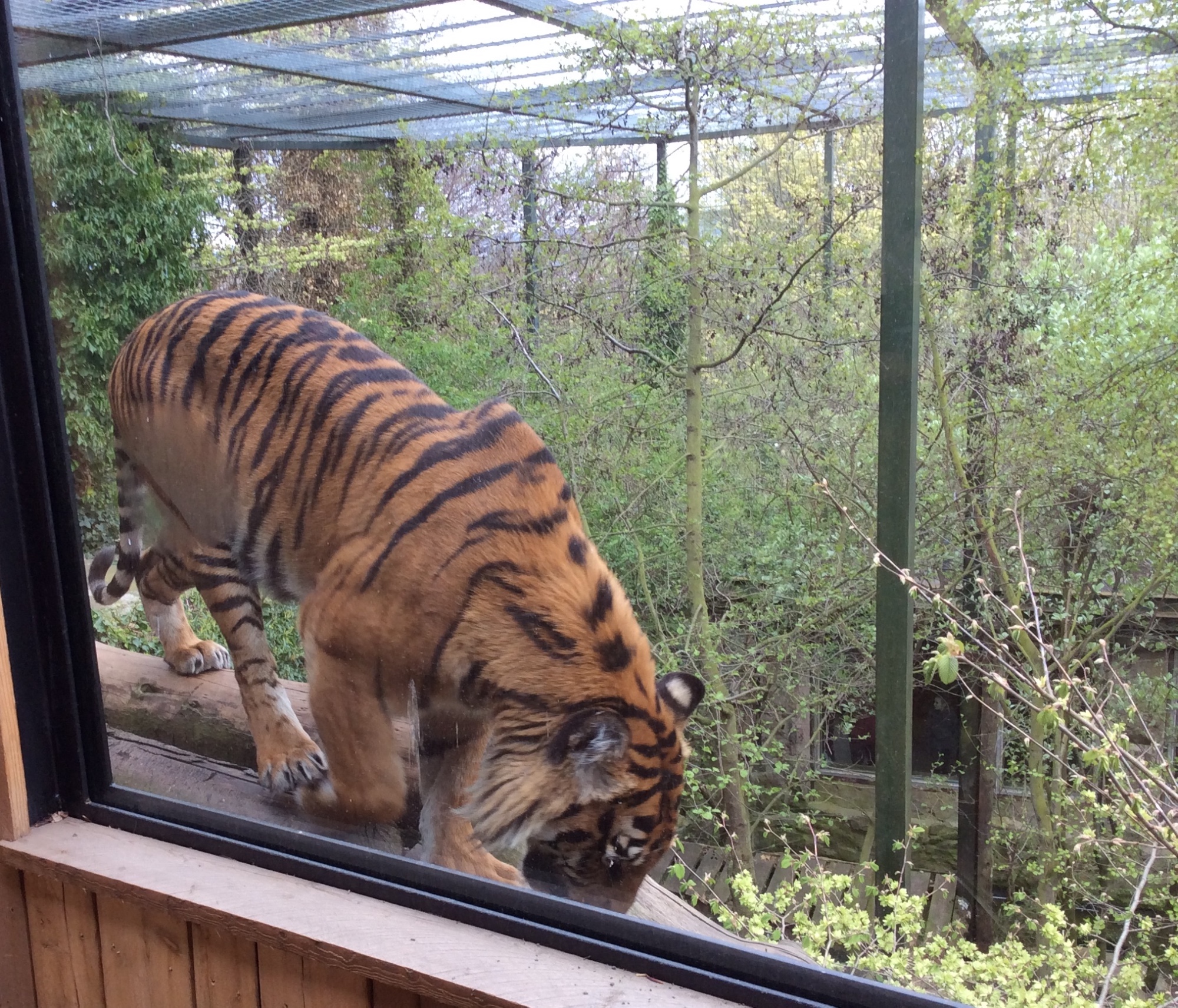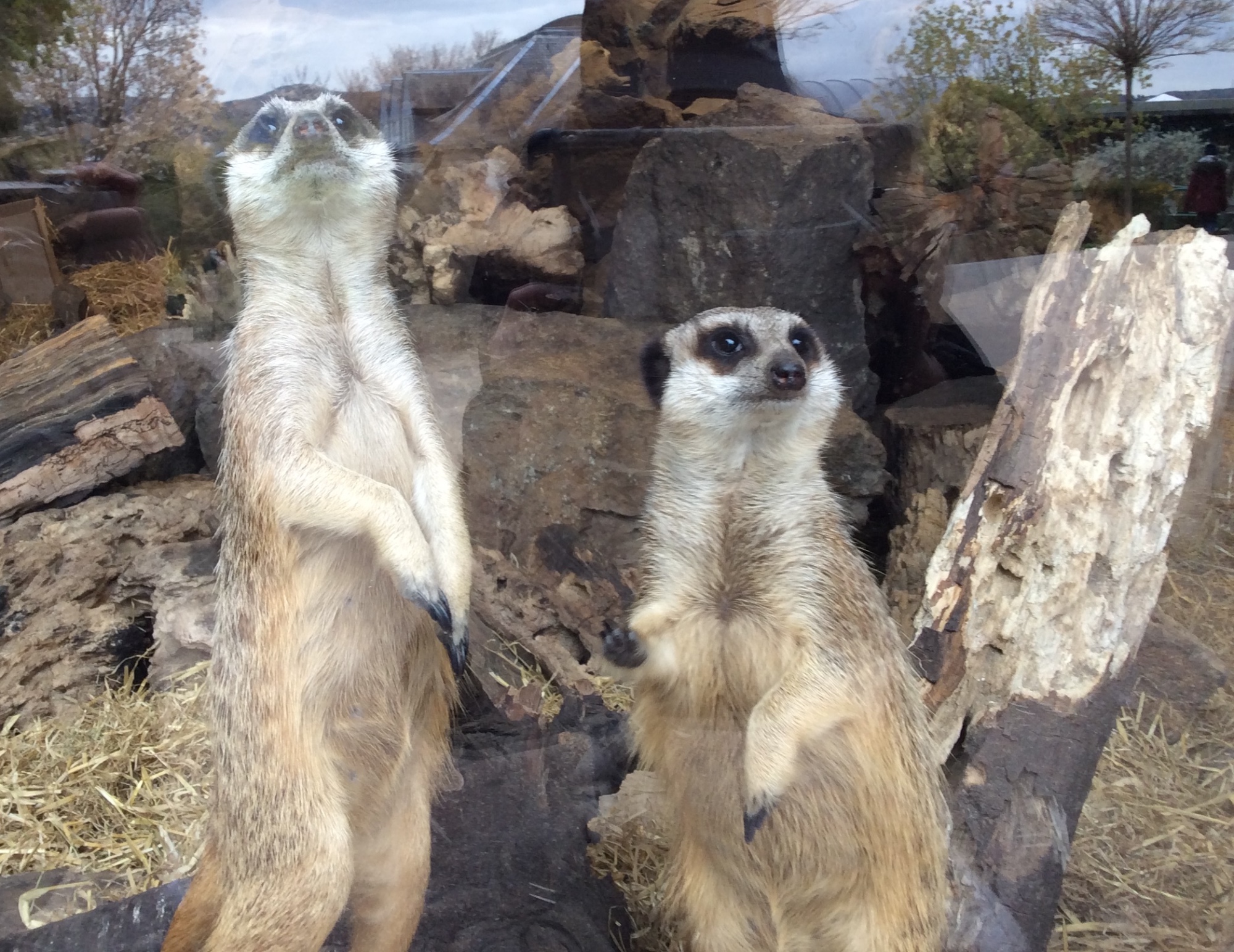 I really enjoyed visiting the zoo and learning about the animals in different countires and climates. Until our visit, I didn't even know that the binturong existed! I learnt that many animals slowly adapt to changes in the world, but some can't and therefore become extinct. For example, when humans brought cats to the island where the dodo lived, the dods couldn't adapt to the changes caused by predators and therefore become extinct."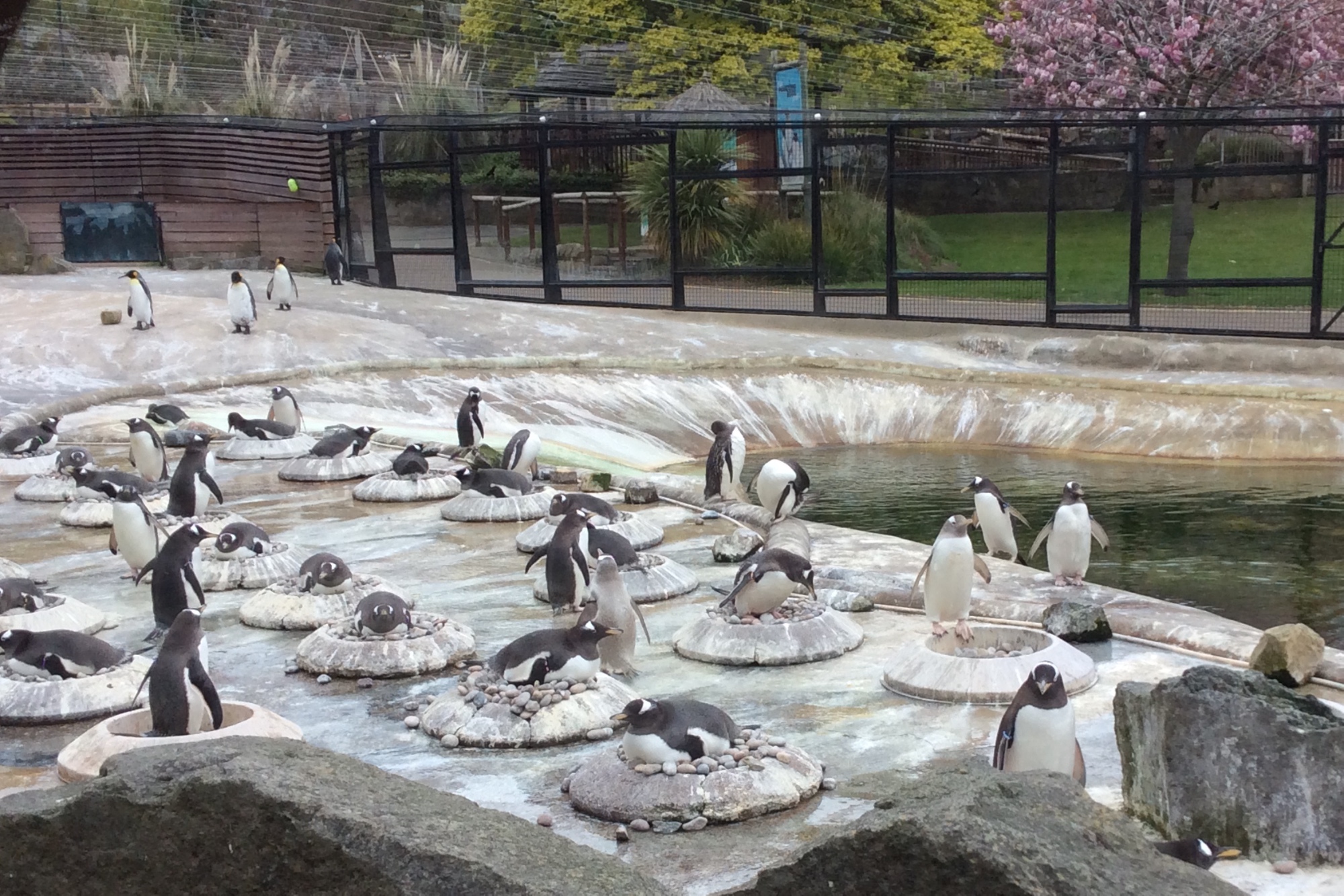 Have you ever been to the Glasgow Science Centre? If you haven't, you really should! The wide range of interactive and hands-on exhibits afforded many opportunities to put into practice the scientific principles Year 6 pupils have been learning about in school. A particular highlight was the live show, 'Future Fuels'. We were impressed by the girls' knowledgeable contributions during the show, which reflected their recent learning in Science.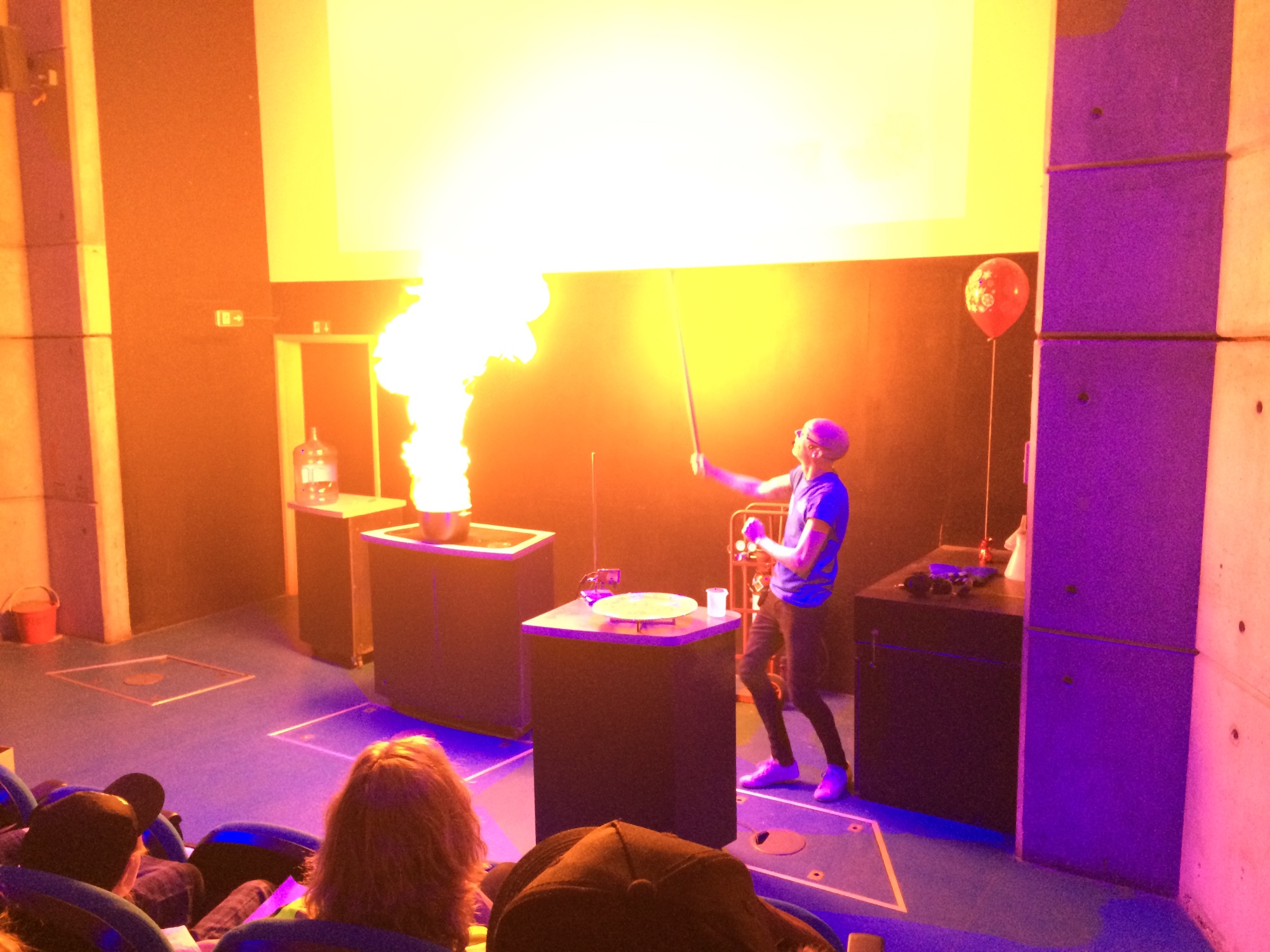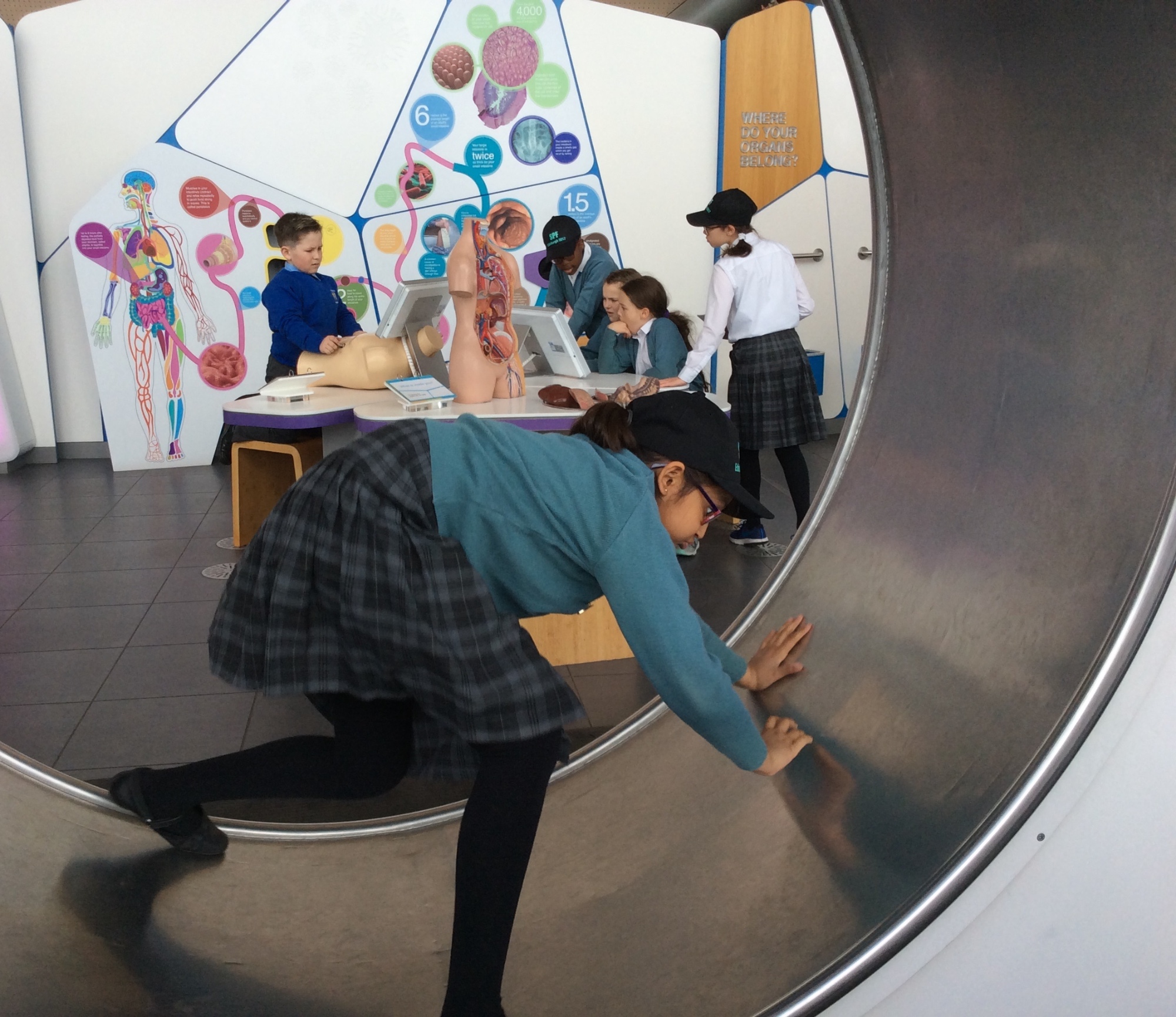 My favourite part was the live theatre show presented by David who demonstrated some amazing experiments, including a megnet dipped in liquid nitrogen which then levitated above a magnetic ring. I hope one day I can visit the Science Centre again!"
The next stop brought the girls to the more traditional National Museum of Scotland. With wide ranging exhibits, from the history of Scotland to that of places further afield, there was something to spark historical interest in everyone.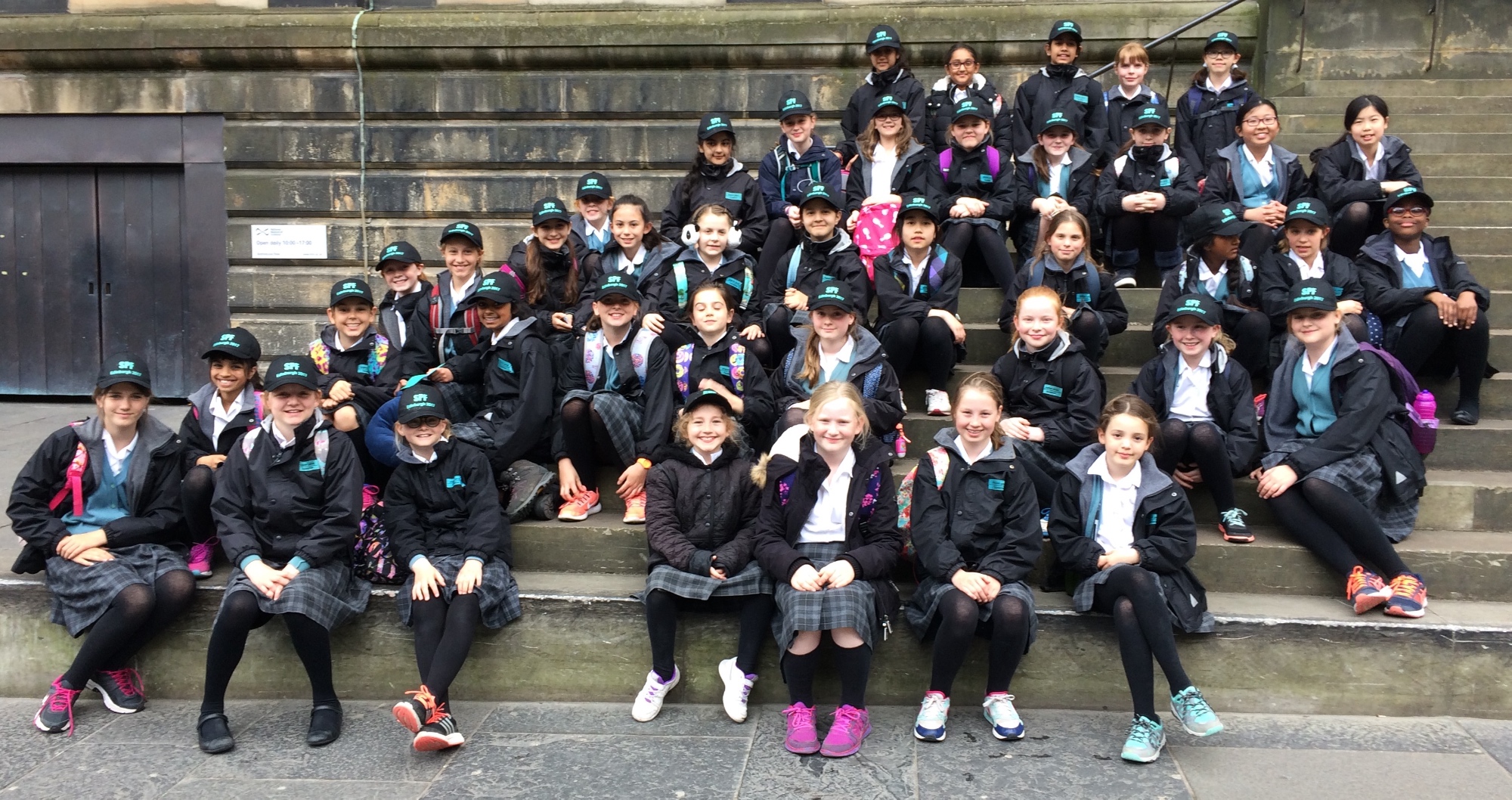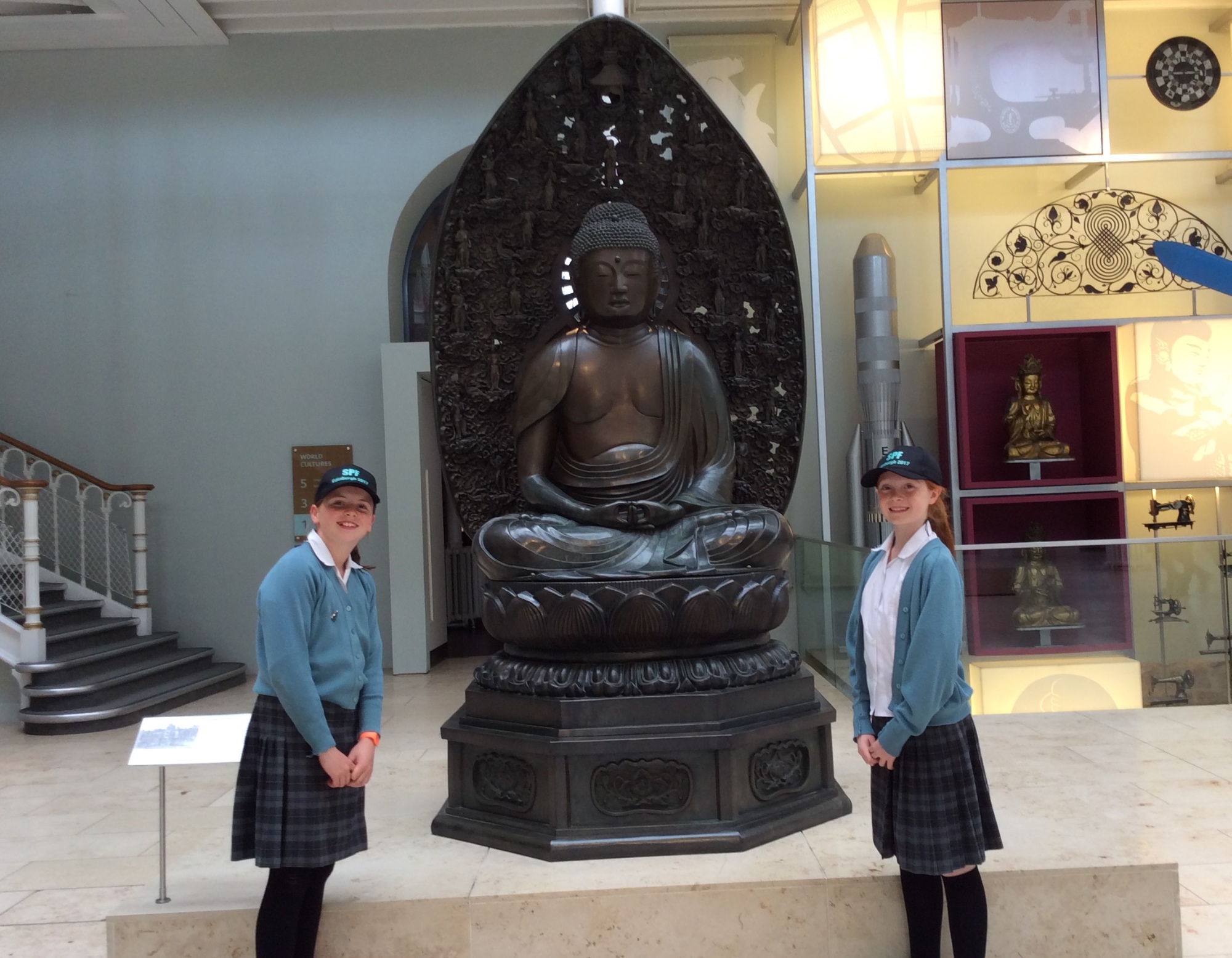 I thoroughly enjoyed my experience at the National Museum of Scotland. It was a real privilege to be there as the museum was packed full of information and the most exquisite and interesting artefacts. Also I love history, so it was the perfect place for me."
My favourite part of the trip was going to the National Museum of Scotland. There was so much to see, including the marble statues towering over us and the robots whizzing around, but best of all was the green and amber drinking fountain with a stork standing on top of it leaning forward with pride."
I enjoyed seeing various types of art work and sculptures, I was fascinated by the different styles of clothing on display and we were lucky enough to see the millennium clock chime."
A short walk down the Royal Mile to Arthur's Seat provided a chance to unwind in the fresh air and beautiful surroundings of Holyrood Park. Miss Milne and Mr West both shared their passion for subjects close to their own hearts: the royal connections of Holyrood Palace and the volcanic geology of Arthur's Seat. Before their final evening meal together, the girls enjoyed a quick game of rounders.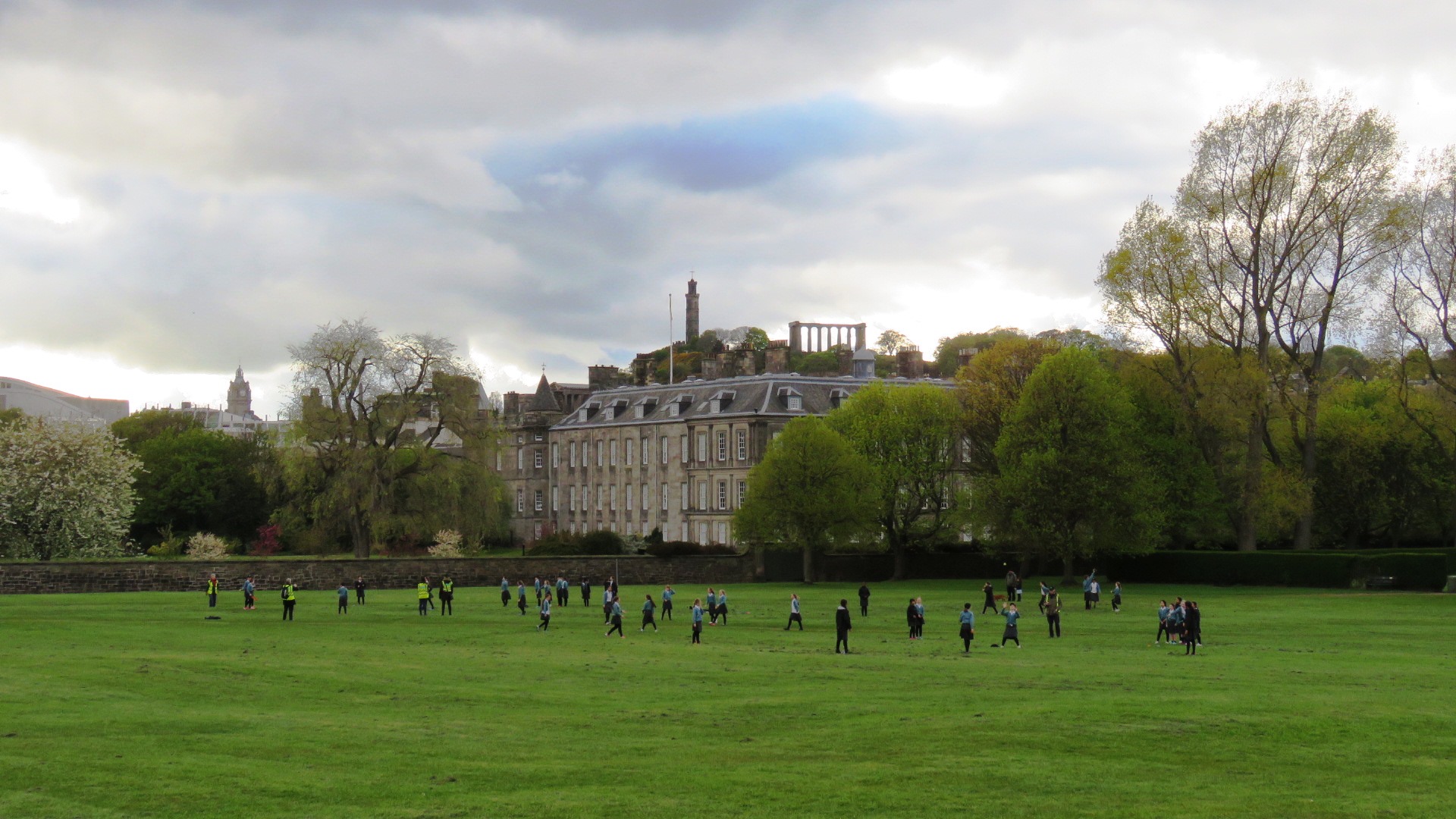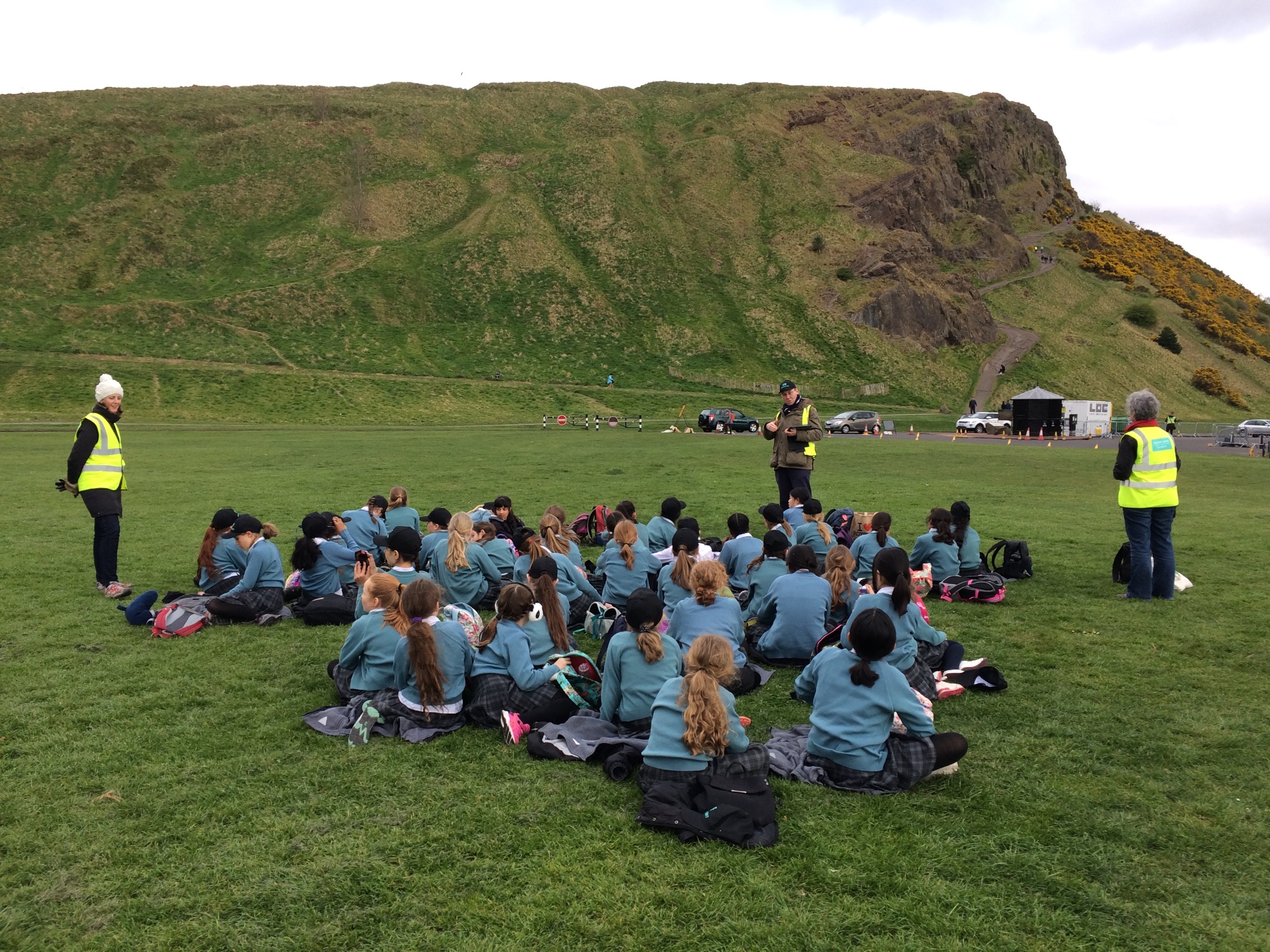 The history of Arthur's Seat was fascinating. I could not believe that the extinct volcano was quarried just to get paving stones for the streets of London! I loved playing rounders near Arthur's Seat because whenever you were waiting to bat you could look at the volcano and admire how beautiful it is."
The girls showed undiminished energy for their visit to the final attraction, Dynamic Earth. This was a mind blowing journey through space and time, which helped them to appreciate more deeply the wonderful and fragile planet on which we live.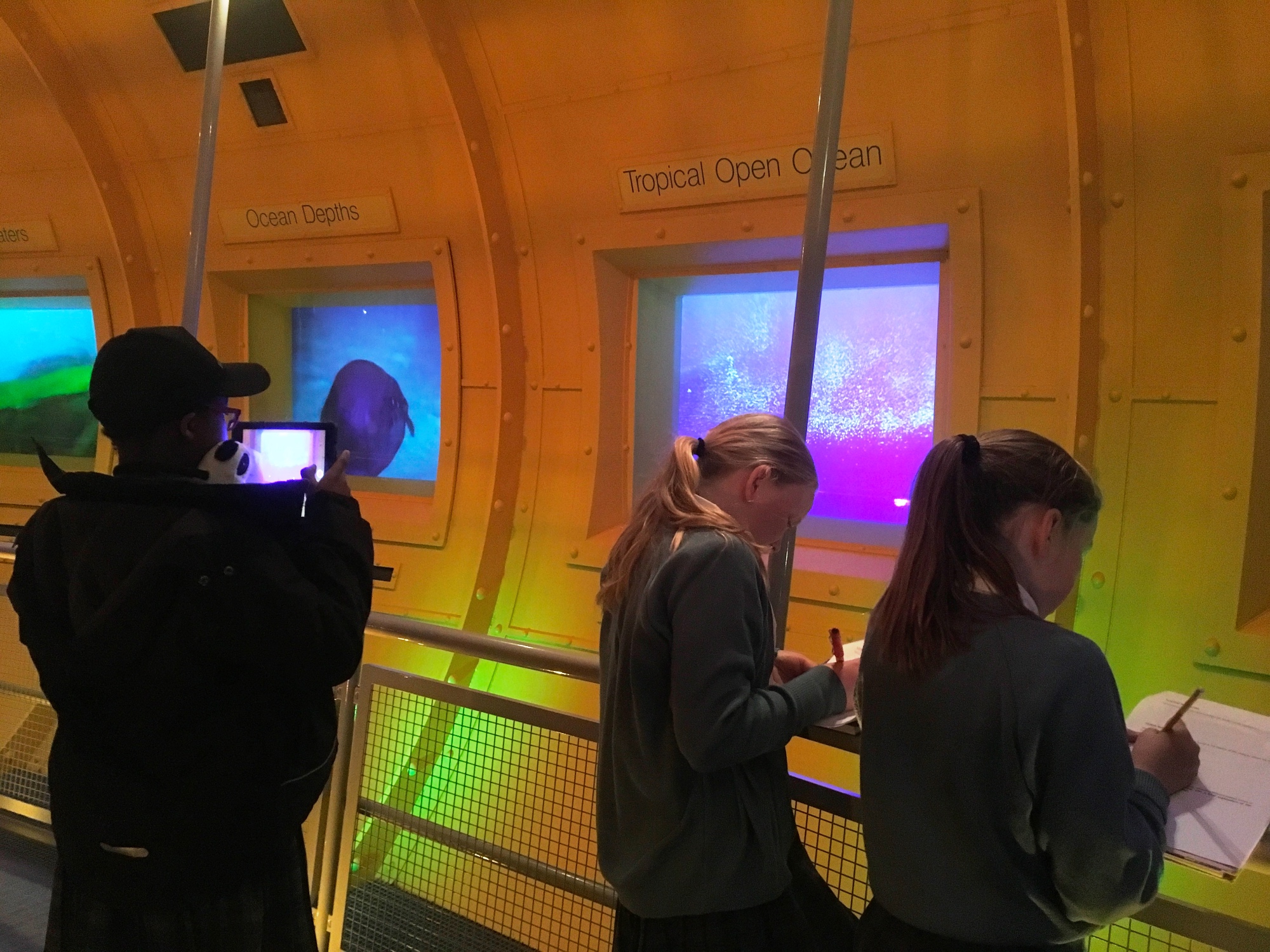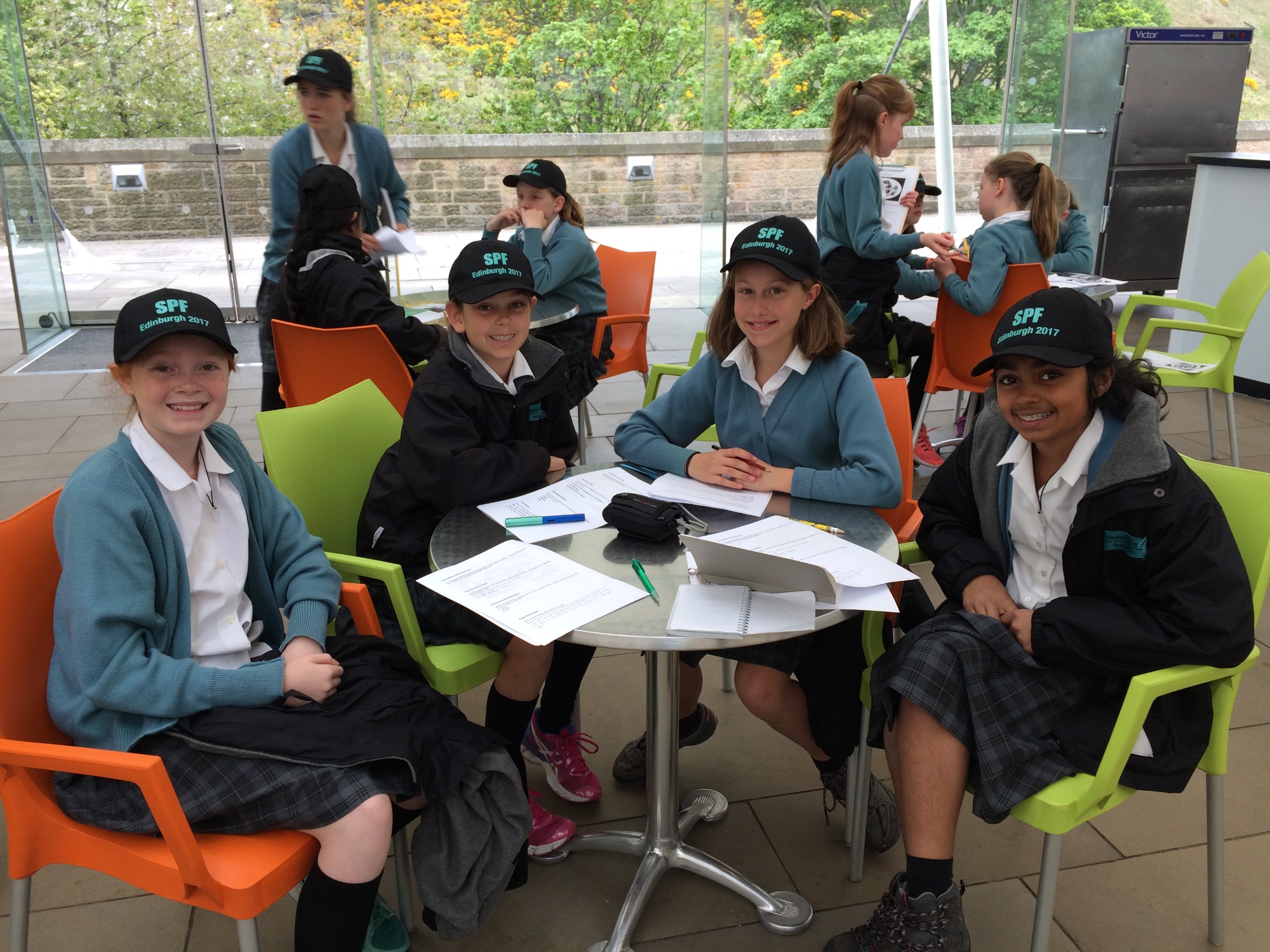 At Dynamic Earth we learnt about how the earth was formed and we all found it very interesting. We went into lots of different rooms, such as a rainforest room and a polar room which had a huge block of ice in the middle of it. We went into a time travel machine that took us back in time to when the universe was created. We also went into a 4D room and it was very cool when the snow machine went off! At the end we watched a film in the show dome and we learned that we are all made from stars!"