Published on 21/09/16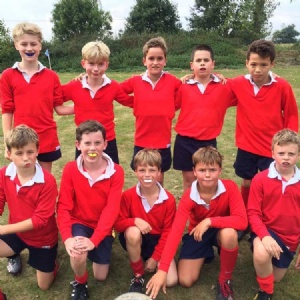 The U10 team played their first match of the season and came away with a closely fought victory. With some good rugby played throughout by both sides and some strong running with the ball in hand, Dame B's managed to win the game by five tries to three. An encouraging first game of the season.
U11
The boys played some great rugby and thanks to a well organised defence and clinical attacking play, they came away with a 25-0 victory. With the hosts battling hard throughout, Dame B's had to work hard in both defence and attack to keep the hosts at bay. Well done to all the players from both sides.