Published on 05/10/16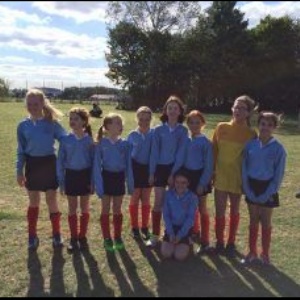 Under bright skies Dame Bradbury's U11 Girls football team made the short journey to Herbert's farm to take part in the USSP Girls Football tournament competing in the large schools section.
The team got their group stage of to a positive start with a comfortable 3-0 victory over Great Dunmow. The girls then put in a strong performance in their second group game against RAB 'B' again winning by a 3-0 goal margin. Having already secured a semi final spot the teams final group game was against RAB 'A'. The girls put in a good display against very talented opponents but lost narrowly 2-1. This meant Dame B's played Katherine Semar in the semi final. The team put in an excellent performance winning 2-0. This meant they played RAB 'A' in the final. In a pulsating match RAB had the majority of the possession but resolute defending and great teamwork meant the game finished 0-0 and went to a penalty shootout. Unfortunately the girls lost this 3-2 but they should be very proud of their performances throughout the tournament and the sportsmanship they demonstrated during each match.