Published on 21/07/17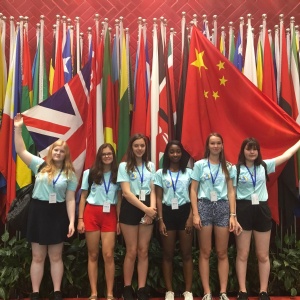 We started the day off by putting on our blue shirts and got on a bus to the Confucius Institute where we looked at culturals exhibits.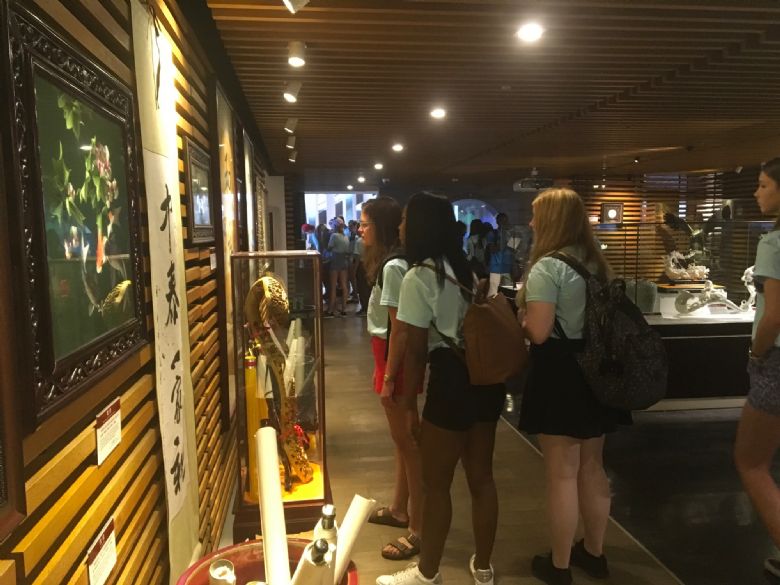 We tried on traditional Chinese outfits, banged the gong, played the Chinese bells and found our zodiac sign.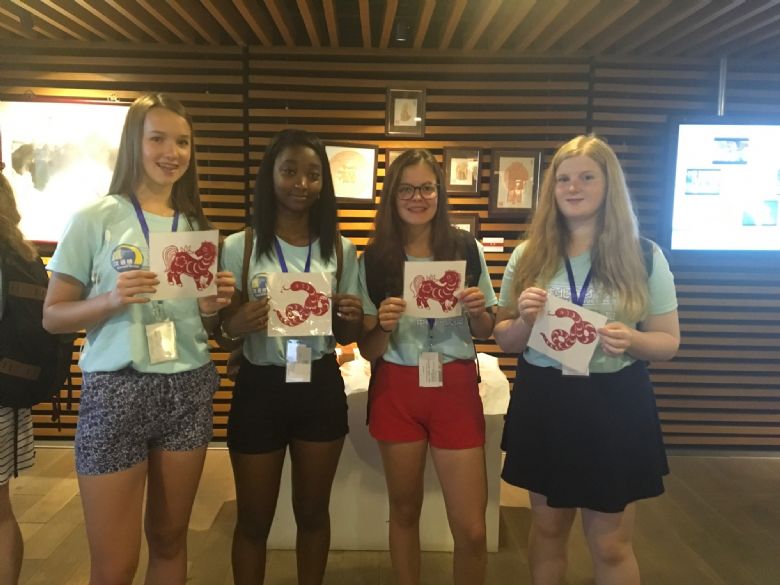 We also posed in front of the flags for a picture, showing the institute's multicultural connections.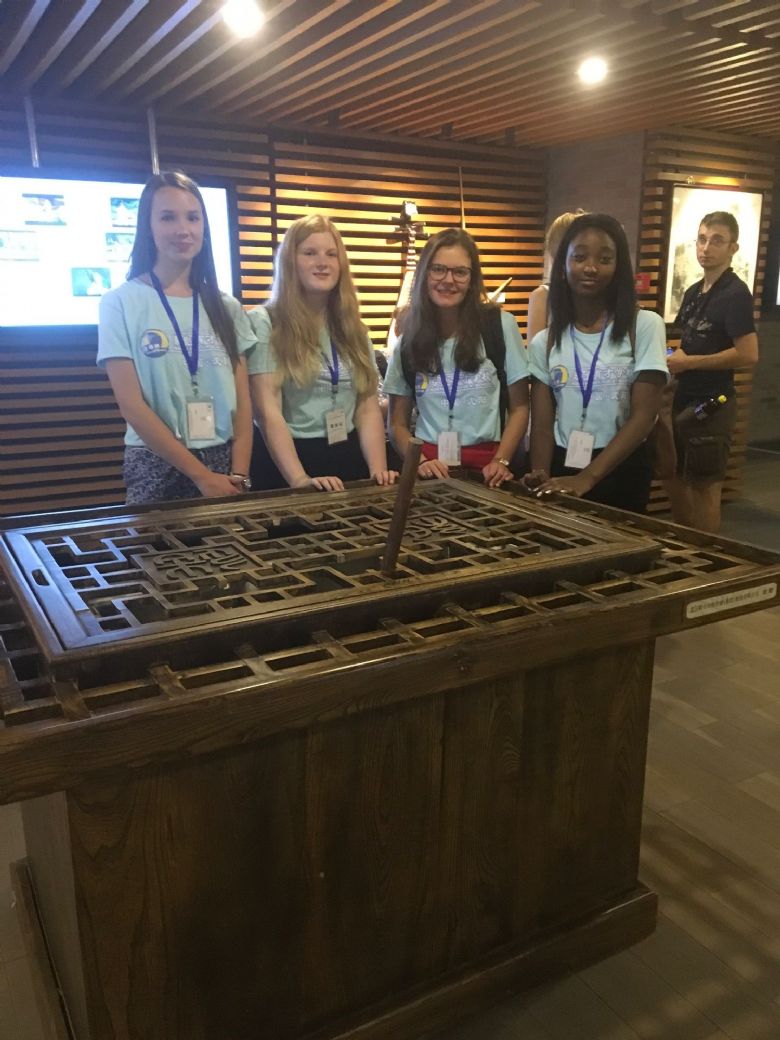 After our brief but filled visit we got on the bus to eat lunch. This lunch was a bit different from the other food we had - we tried dumplings for the first time! We then went back on the coach for a short journey to the Pearl Market. When we walked in, it was very overwhelming at first as lots of the vendors wanted our attention to show us stuff we didn't even want to buy. We worked our way around the five floors, buying gifts and fake bags along the way. We made some friends and walked around with them. One of the great things about the market was that you could find all of the items in different places so if you weren't happy with the price, you could go to another stall and haggle it down to a cheaper price.
We then got back on the bus to go back to the buffet restaurant where we could eat Western food as well as Chinese food which was nice for a change. When we returned to the hotel, we all compared what we bought and how cheap we managed to get them for! We then went back to bed for an early night, ready to wake up at 4:30am the following morning.
Emily W.