Published on 26/09/17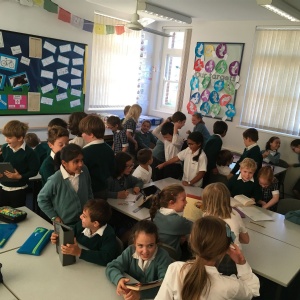 While some lessons are reasonably predictable, we like to include surprises as part of our approach to learning in Junior School. This term began with an invasion of the 'Roman kind' for our Year 4 pupils, to discover more about the Roman invasion of Britain.
Class 4A received a big surprise when class 4Alpha invaded their classroom as part of their theme, 'Rome wasn't built in a Day'.
The invasion prompted much discussion about how it might feel to be invaded by another country, as well as how it might feel to be an invader. In turn, this has laid a firm foundation for next week's study, which will be about how the Romans invaded Britain.
Year 4's first theme of the year was 'Off to a Flying Start'. The children spent time reflecting on how their lives have developed so far and what their plans might be for the future. They were also encouraged to think about how they might mature over the course of the year, with particular regard to relationships and organisation.