Published on 27/09/17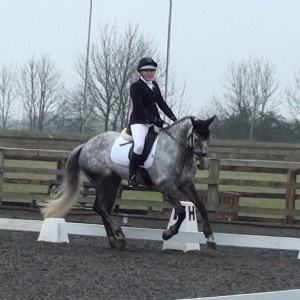 Congratulations go to Upper 6th student Anna and her trusty steed Casper who competed in the NSEA Elementary dressage (the top level of the day) regional qualifier at Keysoe on the 17 September.
It was their first elementary test as a pair but they won the class by almost 5% with a score of 70.5%.
This was an extremely big margin and credit to Anna and Casper for producing such a superb performance. This also means that they have qualified for the NSEA National Championships at Addington Manor in October.
Good luck to them both.